Edge computing & machine learning
Are you looking for solutions to optimise your machines and plants and would like to make even better use of your machine data? Edge computing and machine learning offer a wide range of possible applications and help you to make your processes more efficient. We offer you solutions from various manufacturers, for expansion and retrofitting, for your industrial automation, through data-driven optimisation.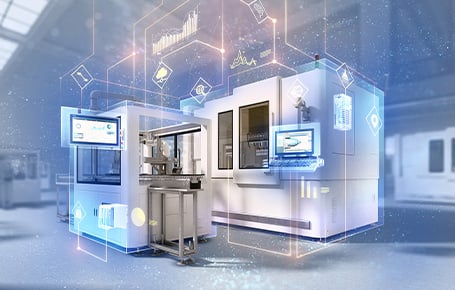 © Siemens AG 2019. All rights reserved.
Cloud or Edge Computing? This question does not arise with Industrial Edge: you can use both, depending on the use case. With Industrial Edge, local, cloud-based and hybrid solutions are possible. Industrial Edge Management is the central infrastructure with which all connected edge devices, as well as their software, can be managed within a factory or worldwide. Instead of having to perform software updates and security patches on each device individually, everything is controlled centrally from one system, which can be installed on-site or in the cloud as required. In addition, the commissioning effort of PC-based systems is reduced by a ready-to-use Edge Runtime on which any Industrial Edge applications can be installed. Industrial Edge enables the use of Edge Computing on hundreds of machines and devices, even distributed worldwide. The devices and applications can be adapted to new requirements at any time
With Industrial Edge, you can optimally collect and evaluate data from your production machines during ongoing production without disrupting operations. With this industrial-grade and ready-to-use solution, you automate your IT processes from app development to deployment and operation and can run software scalably in your production or on globally distributed machines.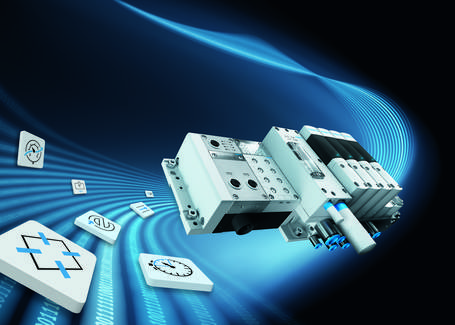 Festo automation platform CPX
Smart I4.0 products deliver data and added value
How do you improve your maintenance, condition monitoring or achieve preventive maintenance? Can you predict the quality of tomorrow's machines? Reduce their consumption and energy costs? Demonstrably increase key performance indicators such as OEE?

Data and the knowledge of its meaning create this added value. Artificial intelligence (AI) turbo-charges this and demonstrably improves even today's good systems.
Conrad and Festo offer smart products for this purpose:

The MSE6-E2M energy efficiency module, which uses pressure and flow metrics to automatically shut down a plant when not producing: Double-digit energy savings, ROI in 6-18 months.
The CPX automation platform. This offers Ethernet-based fieldbus nodes with comprehensive diagnostics and condition monitoring via MQTT, interfaces to the app-controlled Festo Motion Terminal, as well as a decentralised controller CPX-CEC, which already has integrated OPC-UA servers for I4.0 connection.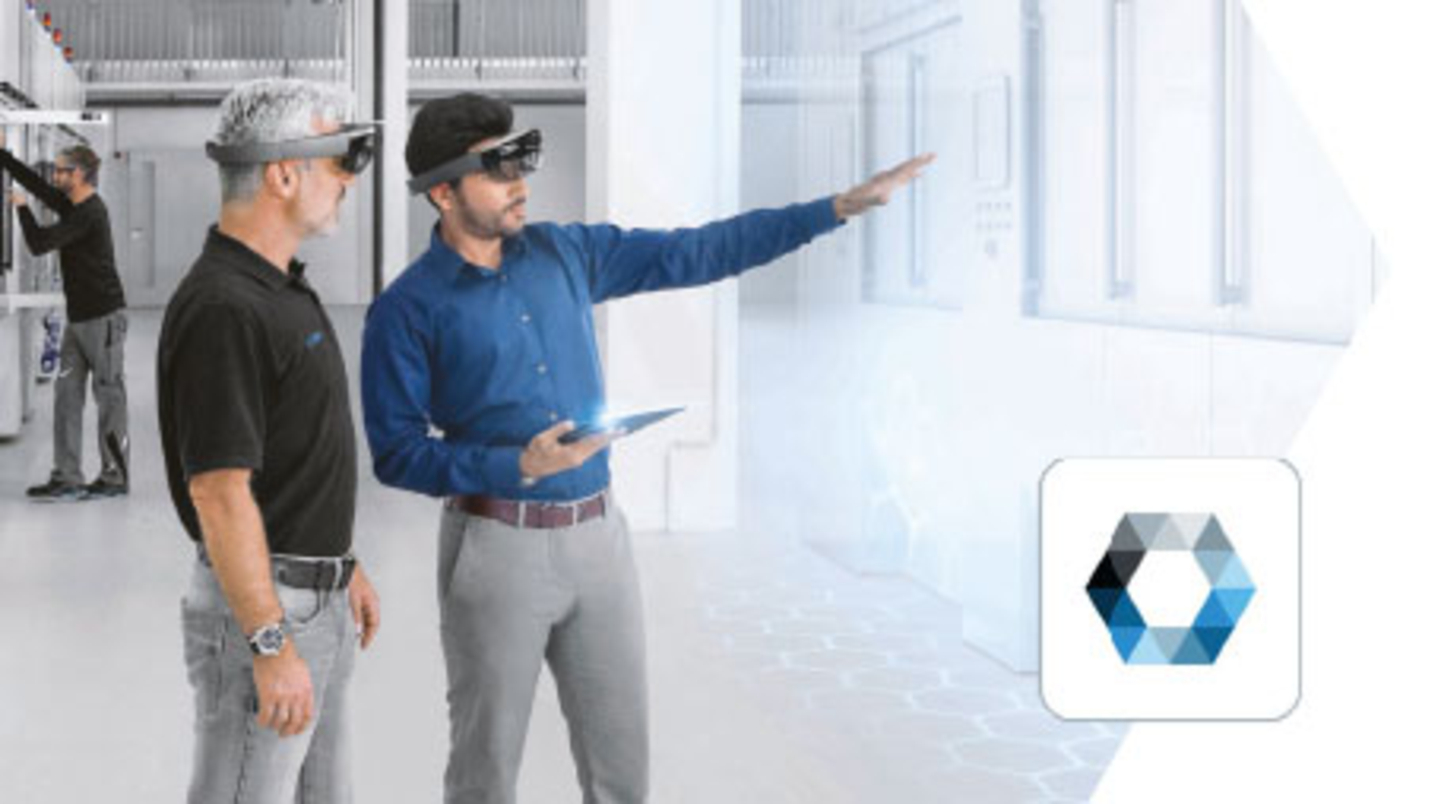 Seamless Connectivity and Artificial Intelligence (AI)
Concepts for consistent networking of all components with modern I4.0 communication standards such as MQTT or OPC-UA and evaluation of the data with state-of-the-art tools such as AI are important. Festo offers both: connection from the workpiece via the mechanics, pneumatics and electrics to the cloud. And in the Festo Automation Experience, IoT networking, digital workflows and maintenance management, data science experts and pre-trained AI models as a modular or 100% service. Optionally for installation in the machine (on-edge), in the factory (on-prem), or in the cloud.
Further solutions & product recommendations
Are you looking for further possibilities to improve your processes around automation systems? Do you want to retrofit or use your data transmission and processing of your systems more efficiently? We offer numerous other solutions to implement and expand a wide range of applications. With our components, machine access for safe operation in an industrial environment or even powerful machine learning is made possible quickly and easily.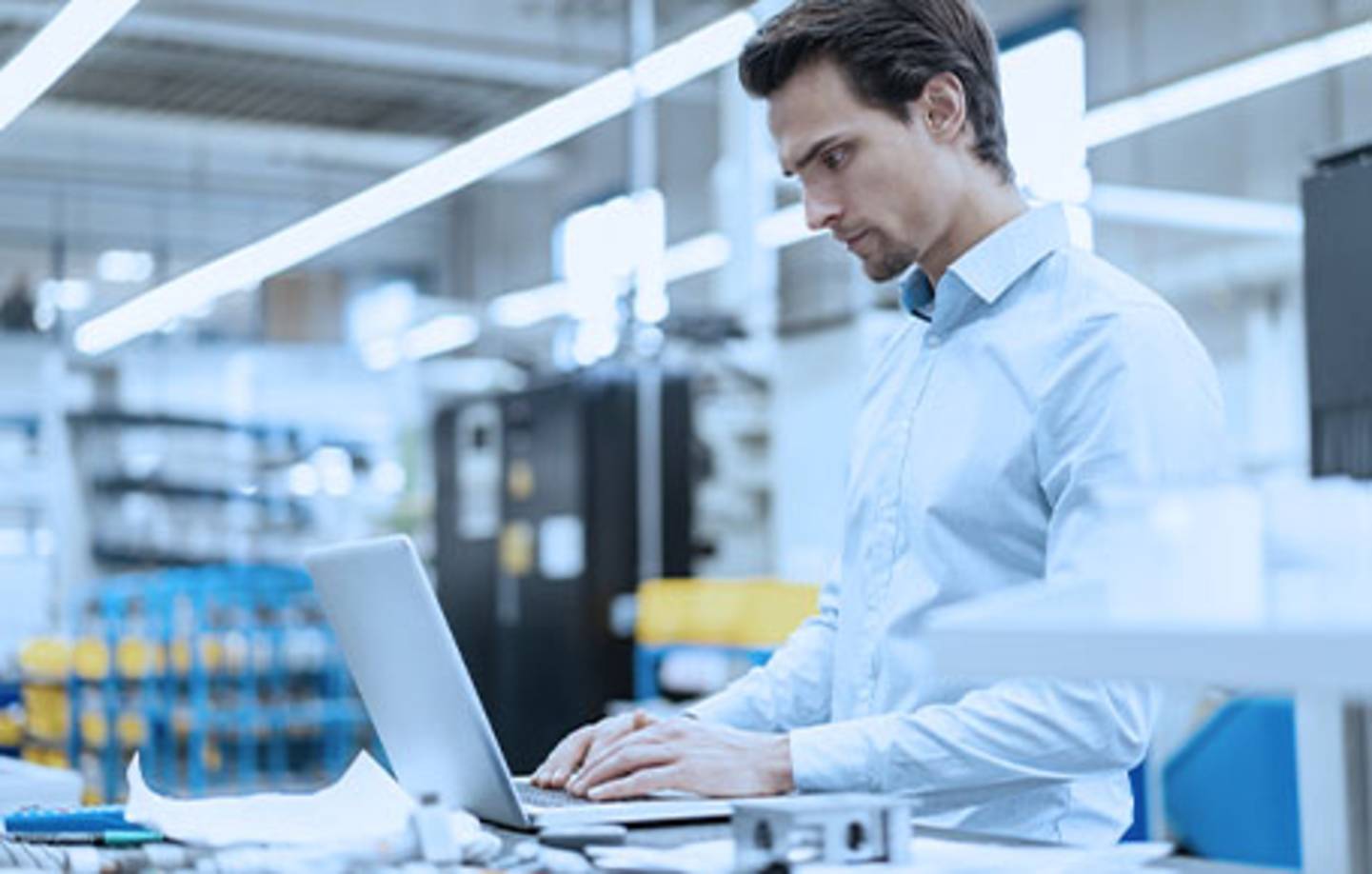 Stay on the pulse of time - More interesting topics from the world of automation technology & pneumatics