Decentralised automation
When designing automation systems, a distinction is made between centralised and decentralised automation. In practice, a mix is usually used.
With decentralised automation, independent units are created. These are tailored to their task and bring the advantage of ultra-fast process control, flexibility and can relieve the central computing unit. Costs can be saved by eliminating cabling with long distances.
Whether decentralised or centralised, you will find what you are looking for on our Sourcing Platform.
Power supplies for automation

A very high proportion of failures in the field are due to surges. Standardised surge test procedures provide information on how robust and safe a power supply actually is against short-term overvoltages. In addition, of course, a breakdown of the overvoltage on the secondary side must be prevented.

Protection against overvoltage
Causes for transient overvoltages in the low-voltage network can be, among other things, defective electrical equipment in the installation, the switching off of inductive consumers and the switching on of large capacitive consumers, in addition to lightning strikes.
Increasing automation also exacerbates the problem, as potential interferers such as adjustable drives and motors and highly sensitive controls are increasingly used in complex electrical installations. If expected overvoltages are not sufficiently taken into account when selecting a power supply or the need for additional overvoltage protection is ignored, the component may fail.
MEAN WELL power supplies are often certified according to the IEC/EN62368-1 safety standard and designed as overvoltage category II (OVC II). As the demand for OVC III products is increasing, MEAN WELL has already certified a wide range of OVC III power supplies, such as the LRS built-in power supplies or the DIN rail power supplies of the HDR series according to IEC/EN61558-1.
Unmanaged switches for basic and standard applications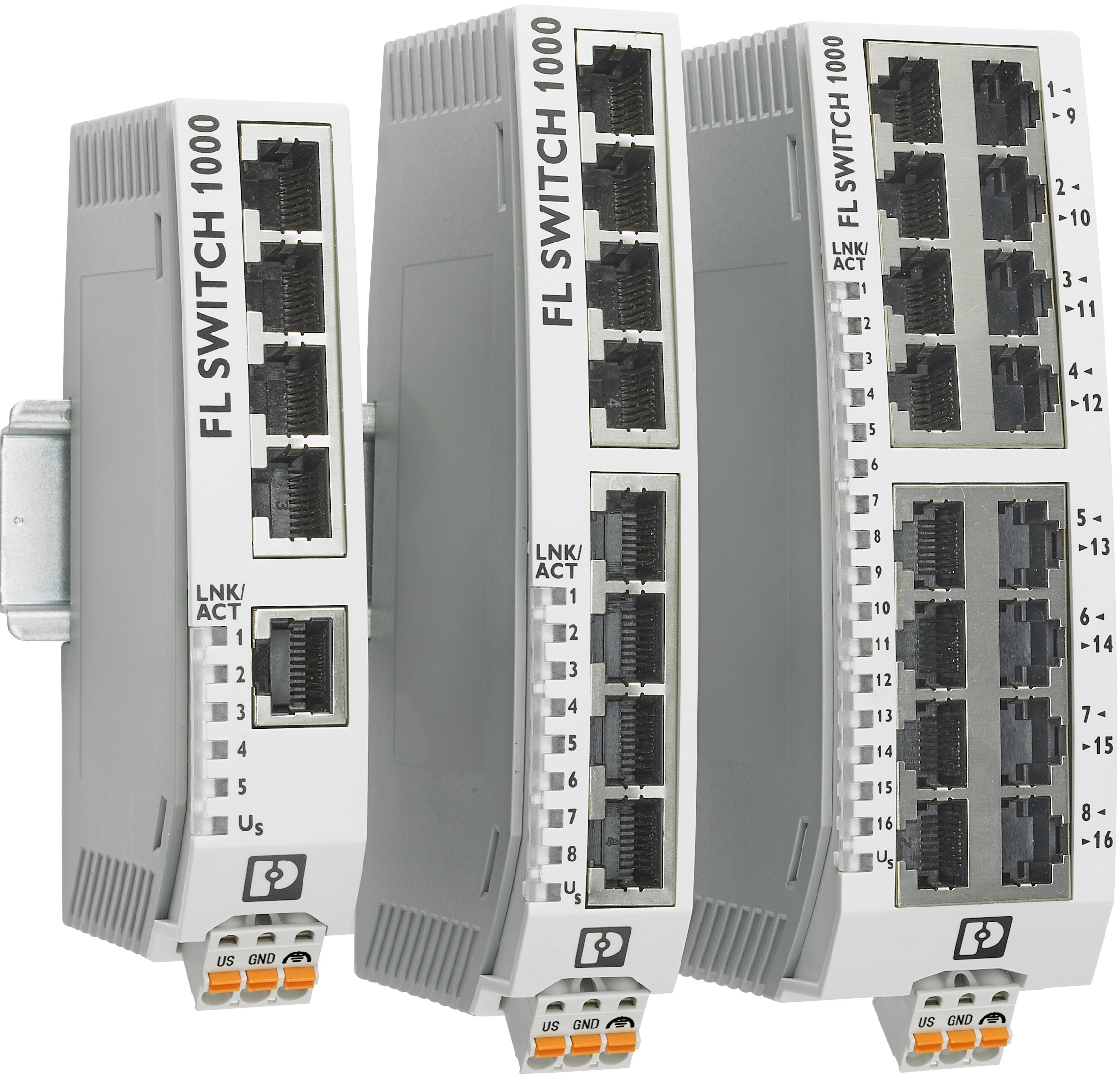 The Phoenix Contact unmanaged switches of the 1000 and 1100 series have slim designs and are optimally suited for basic applications.
With 5, 8 or 16 ports and also with fibre interfaces, these devices are popular in applications with few and many network subscribers. Select models offer greater flexibility with SFP ports, depending on your application, connectivity and distance requirements.
Improved prioritisation of data traffic in PROFINET and EtherNet/IP™ networks is achieved through Quality-of-Service functionality and multicast filters such as PTCP. These help to stabilise your network and increase your plant availability. High bandwidth applications are also supported thanks to Gigabit and Jumbo Frame support on selected variants.

Remote monitoring
Use the mobile network to monitor your machines and systems. The TC Mobile I/O mobile radio product family from Phoenix Contact automatically alerts you to the status of your application via SMS, e-mail and GPRS. In this way, downtimes can be minimised and processes optimised..
Your advantages
Monitor digital and analogue sensors remotely
Minimise downtimes of machines and systems thanks to automatic alarming via SMS and e-mail
Switching relays remotely via SMS
Continuous GPRS data transmission via ODP protocol
Easy configuration directly on the notebook via USB interface and web browser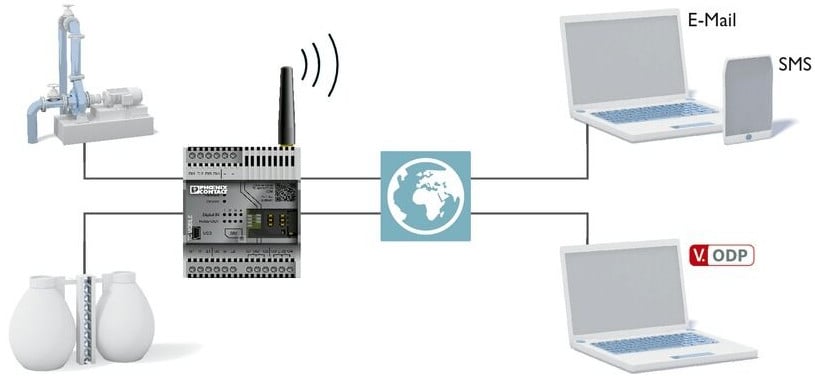 All units are particularly easy to handle and can be used in a variety of ways thanks to the wide voltage range and the different inputs.
TC Mobile I/O is available both as a DC unit with a voltage range of 10 V to 60 V and as an AC unit with 93 V to 250 V. The special feature of the DC devices: In addition to the four digital inputs, they also have two analogue inputs that can measure both voltage and current.

Decentralised periphery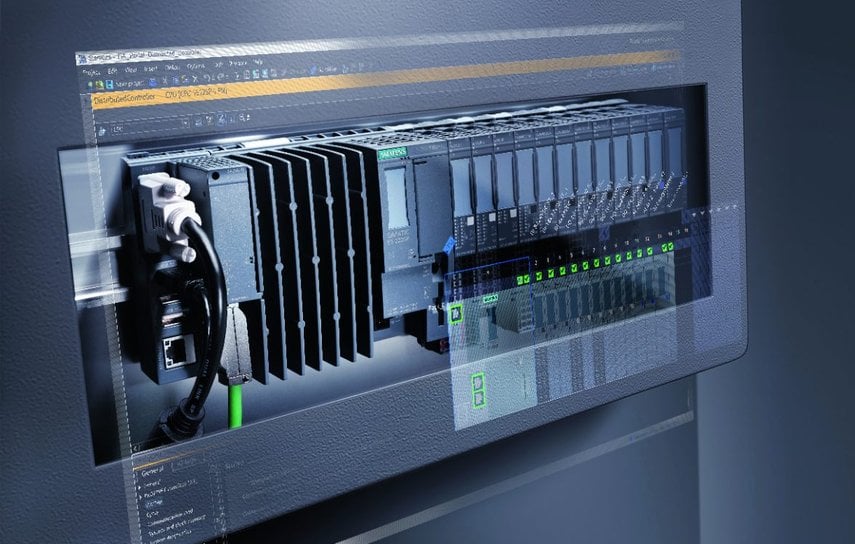 © Siemens AG 2018. All rights reserved.

The innovative SIMATIC ET 200SP decentralised peripherals impress with a particularly compact design, impressive performance and an extremely wide range of applications.
Thanks to its convincing system concept, the range of ET 200SP system components has been continuously refined and broadened in recent years.

The spectrum ranges from various central modules in standard or safety design, standard and fail-safe IO modules, interface modules to communication modules for various bus systems, motor starters or technology modules for a wide variety of applications such as weighing and dosing applications, energy management, counting and measuring or motion control.
The focus is always on compact design and easy handling during project planning, system integration, assembly and service.
Stay on the pulse of time - More interesting topics from the world of automation technology & pneumatics