What are cables and adapters?

Types of cables and adapters
What are cables and adapters?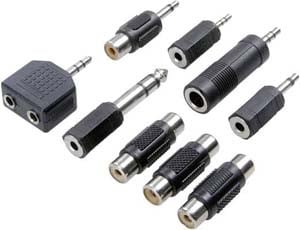 Adapters are external devices that connect different plug and socket formats. An adapter connects two devices that do not have the same connection option. For clarity, a simple example: A DVI-to-HDMI adapter allows on-screen playback, although the connections on the computer and monitor are different.
Cable adapters have the same features and functions as plug adapters, except that they can be connected over distances thanks to the cable. Back for example: Instead of connecting a total of three interfaces via a plug-in adapter (input graphics card, output graphics card and input monitor), you only need the cable with the correct connectivity with a cable adapter – in this example, a cable adapter with DVI to HDMI connection.
Types of cables and adapters
In our assortment you will find a variety of different cables and adapters. The following is an overview of the available variants:
Audio and video cable, by the meter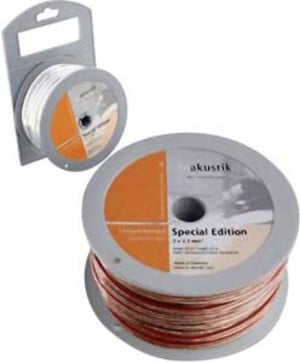 Unassembled cables are not ready for connection and do not have any mounted plugs, contacts and wire sleeves. The advantage of this type of cable is individual cable lengths . The cables are available by the meter, and the cable length can be determined by the user. Pre-fabricated dimensions are also available and can be adjusted afterwards to the respective requirements. Conrad offers you a large selection of unassembled audio and video cables with different technical features:
Number of wires (1 to 20)
Cross section per core (0.08 mm² to 10 mm²)
Color selection for visual differentiation of audio and video cables
Cable lengths (from 1.25 m to 1,000 m or by the meter)
Categorized cables according to application area, for example speaker, microphone and guitar cable
Special features such as flame resistance, cold resistance, HDMI capability and highly flexible cables
Special cable types such as Ambience versions for tone studio loudspeakers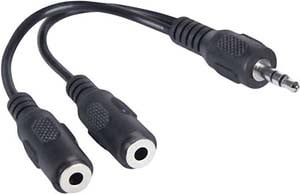 Audio adapters provide a connection between the player and the system . These adapters are used with jack and cinch plugs. The decisive factor here is that no signal loss occurs. If you want to expand slots to connect more devices, audio adapters are particularly suitable. When purchasing, pay attention to the different connection types such as cinch, jack and DIN connections, as well as shielding against interference signals. The following configurations are available:

Y-adapter and cable (distributor)
Stereo cinch to 3.5 mm jack plug
Multiple adapter for jack outputs
USB to jack plug
HDMI combinations
Audio cable and audio video cable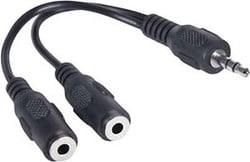 Audio cables are used to transmit signals from the player to the sound generator . They differ in their design, connections and other technical features. Audio cables have the same connector types as audio adapters. The selection of the correct lines depends on the application. Here, too, care must be taken to ensure careful shielding to prevent interference signals from being transmitted. Gold-plated plug contacts minimize the loss of signal transmission and recording.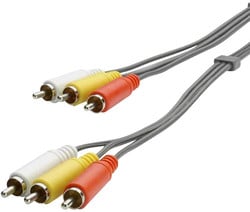 Audio video cables are a combination of both cable transmissions . Like the described audio cables, the combined version is available in jack form. In addition, there are composite phono, S-video and SCART variations. This type of cable is available in all types, from unshielded standard cables to interference-free cables with angled plugs.
AUDIO/VIDEO ADAPTER CABLE BLUE 2M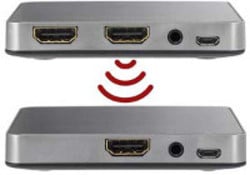 Switches and splitters are functional units that can duplicate and distribute signal sources individually. High-quality devices usually combine all functions in a single unit. An audio/video switch is therefore a kind of interface in which the signals are bundled and then distributed as required. Many models not only use cable connections, but also wireless technologies such as WLAN, Bluetooth and their own radio channels with transmitter and receiver.
IPad, iPhone and iPod cables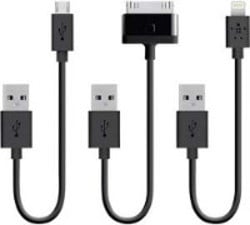 Apple is known for using its own interfaces that are not compatible with other standards, rather than using standardized connector types. Examples include FireWire, Lightning, and Thunderbolt ports . Depending on the model of your device, it has a different connection, after which the cable selection is ultimately directed. For example, MacBooks use the Thunderbolt plug, while iPhones use the Lightning connector. With adapters you can establish connections via HDMI, jack plug, USB and VGA. As with all cables, there are special features for cables for Apple devices, such as shielding, gold-plated plug contacts and magnetic connectors, which should be considered when purchasing.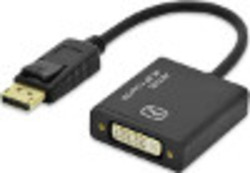 The suitable adapters for video devices ensure that older devices can continue to be used. At Conrad you will find adapters for all interfaces such as DVI, HDMI, USB, BNC and cinch.
With a well-thought-out concept, interfaces are used via flush-mounted sockets for video and audio transmissions. The concept hides the cables or cable ducts by pulling them through the wall in advance and then releasing the connection in a flush-mounted socket. The installation kits from Oehlbach are modular and enable integration into switch programs of well-known manufacturers such as Busch-Jäger, Merten, Gira, Siemens or Jung.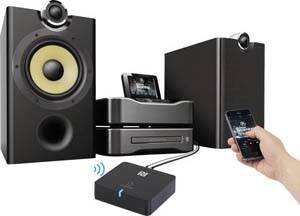 Bluetooth-enabled adapters allow music to be streamed to the speakers . A simple example: You want to stream music from your smartphone to your high-quality music and carry your smartphone with you instead of placing it in a wired location. This scenario is realized with a Bluetooth Hi-Fi adapter. Another advantage of such adapter types is the small design and mobility . The adapter can be connected to almost any loudspeaker or amplifier via jack plug, cinch and USB connection. Other advantages over cable adapters are:
Large wireless range
Music streaming from tablet, notebook, smartphone and other streaming-enabled devices
Simple set-up
Bluetooth Hi-Fi adapter as a transmitter for music: Receive and listen to music from other devices, for example on your PC!
Optical Digital Audio Cables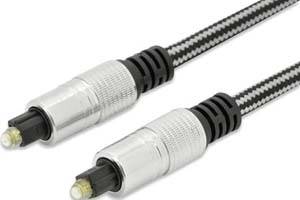 The connection is based on a fiber optic connection system with a small plug. The cables are used for digital signal transmission in conventional electronic devices such as the TV, DVD player and audio amplifier. The special feature of the digital audio cable is that the cross-sections of the cables are always the same. Another advantage is that ground loops are avoided. Ground loops generate interference signals caused by unwanted voltage drops in low-frequency signals that occur as humming. There are several designs of Toslink cables with special features such as:
Different protection of the cable
Varying connector types
Rotatable, straight and one-sided angled plug
Gold-plated contacts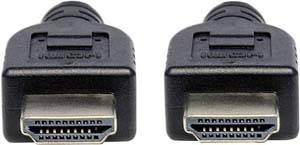 A video cable is used to connect the monitor to the computer. HDMI cables are the current standard for monitor interfaces and computer graphics cards. "Older" models usually still have a DVI interface or in exceptional cases even a VGA connection. The new DisplayPort connection enables transmissions with frequencies above 120 Hz, which is especially important for gamers. Monitor cable versions cover the entire range, from VGA to DisplayPort. Important characteristics for monitor and HDMI cables are:

The resolution (from 640 x 480 to 5210 x 2880)
The cable version
Special plug design (angled on both sides, rotatable or angled on one side)
round and flat cable shapes
The shield
SCART cable and video cable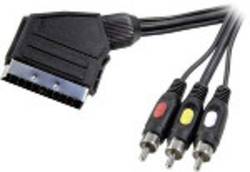 SCART plugs were replaced years ago by other, newer technologies. Old videos are usually digitized by video recorders with SCART connections, which is why a SCART cable or SCART adapter cable is required.
The composite cinch and the BNC plug have a coaxial design. These cable types are used for audio and video transmissions in the low and high frequency range.
About Cables & Adapters What are cables and adapters? Types of cables and adapters   What are cables and adapters? Adapters are external devices that connect different plug and socket formats. An adapter connects...