This text is machine translated.
Fax machines send and receive faxes. These are remote image-based copies that are transmitted over the telephone network between two fax machines. Faxes are a cost-effective and time-saving alternative to letters. In addition, telefax often has a higher degree of proof than e-mails, which is why they continue to be used for official correspondence, medical matters and other (semi-)official letters.
How do fax machines work?

What fax machines are available?

What was to be considered when selecting fax machines?

Using fax machines via VoIP? - that's how it works!

Alternatives to fax machines
How do fax machines work?
Fax is the abbreviation for facsimile. A facsimile is a replica of the original. The term is often used in connection with printed material and also describes, for example, reproductions of historical writings.
Fax machines send and receive faxes, which are remote copies of the original fonts. The data is transmitted over the telephone network as images that occupy little transmission bandwidth in black and white and only rasterized by lines and pixels.
Before sending a fax, you must use a scanner on the sending fax machine to create an image of the original.
When received, a printer on the receiving fax machine makes a remote copy of the document.
By the way: The first fax machines came to the free market in the early 1970er. They found great sales in Japan, as the writing there was more transferable with the help of image technology, while a transcription into Latin letters took a disproportionate amount of time before the sending.
What fax machines are available?
Fax machines distinguish between laser fax machines and thermal transfer fax machines.
Laser fax machines use laser printing to produce remote printed copies. They can be loaded with normal paper.
Thermal transfer fax machines print on specially coated thermal paper, which forms dye under the influence of heat.
What was to be considered when selecting fax machines?
You can use the filters in our shop to select the desired properties of your fax machine.
Functions:
Since a scanner is required to make a ready-to-send image and a printer is required in each fax machine for printing faxes, it is obvious that these functions are also used for other purposes. In addition, some fax machines can also be used as black and white copiers.
Attention: Fax machines implement all functions only in black and white. They are quite economical in terms of consumption. If you want to generate colorful scans and printouts with a fax-enabled device, you should better purchase a multifunctional printer with fax function. For more information, see the "Alternatives to Fax" heading at the end of this article.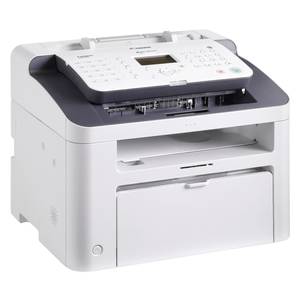 Laser fax machine with print function
Document feeder
The document feeder of fax machines holds different amounts of paper, which can be fed automatically as a template. Typically, you can insert and send 20-30 sheets of unobserved paper before you need to manually add more pages.
Tip: Of course, clips, covers etc. must be removed beforehand.
Transmit/receive memory
The send or receive memory of a fax machine indicates the internal memory capacity in pages. A high memory capacity in the fax machine is especially important when faxes arrive faster than they can be printed out. However, even when sending large documents or when paper is missing and the device is to remember the remaining contents until realization, the capacity is relevant.
For fax machines, the loss of incoming information due to lack of free memory is particularly tragic, as the information is not necessarily re-sent by the sender at a later time, just like a missed phone call. To prevent this from happening, you can find fax machines with transmission and reception memories between 400 pages and 600 pages in our shop.
The fax function must know the fax number of the recipient. This is entered on the number dial pad as on a telephone with a keyboard. Some fax machines offer useful additional functions that you can pre-select in the corresponding filter.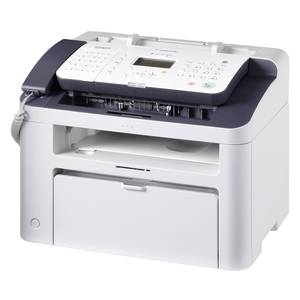 Number display: The number display is important in order to be able to check that no number turners are sneaking in when entering telephone numbers. In addition, you can see who is sending you a fax before you can read this information on the margins of the fax printout or on the transmission protocol.
Redial: Like phone lines, fax numbers can also be temporarily busy. Here, the redial function is practical, which attempts to establish contact until a dial tone arrives and the fax can be sent.
One-touch keys: One-touch keys allow you to store a few frequently used contacts, which are then automatically used when the corresponding key is pressed. This saves a lot of time and effort when sending faxes.
Telephone function: A telephone function on fax machines is rare, because everyone knows the unpleasant noise when a fax machine reports at the other end of the telephone line. In this respect, it is not a question of calling other fax numbers, but of informing a recipient, for example, in advance by telephone, of the forthcoming sending of an important fax. For example, this call is made to ensure that someone is not traveling and that the fax remains unseen for several days, or because several people have free access to the receiving device and you want to be safe, That in the case of confidential documents, the real recipient holds the paper of the remote copy first in his hands.
Fax machine with telephone function
Using fax machines with VoIP? That's how it works!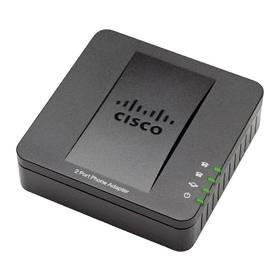 Terminal adapter with status indicators
Telephone connections are increasingly being converted to digital reception channels, and the question now is whether and how analogueue fax technology can take the step into the future or whether the time has come to say goodbye to a favorite device. There is good news for fax lovers:
You can continue to use an old fax machine even if your phone line is already digitally connected to Voice over IP (VoIP). Terminal adapters are available for the integration of fax machines into modern digital systems.
Alternatives to fax machines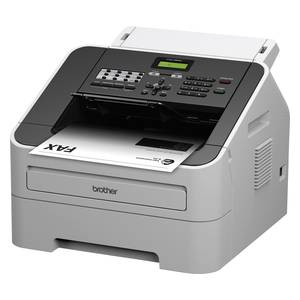 Nowadays, pure fax machines are connected via the telephone system less and less frequently. Instead, all-in-one printers with fax functionality are used. Especially in small offices and at home users, where the small number of faxes would not be worth the purchase of a separate device and space would also be saved by an all-in-one solution.
In our shop you will find:
Inkjet multifunction printer with fax function
Laser multifunction printer with fax function
Another alternative is digital fax access, which does not require paper. For this purpose, many Internet modems offer the option of declaring an existing fixed line telephone number as a fax number and calling the received faxes via the router software or as an email. Sending faxes also works digitally. Fax over IP also uses digital signals.
This text is machine translated. About fax machines Fax machines send and receive faxes. These are remote image-based copies that are transmitted over the telephone network between two fax machines. Faxes are a cost-effective and time-saving ...