What are fuses and how do they work?
What types of fuses are available at Conrad?

FAQ – Frequently asked questions about backups
What are fuses and how do they work?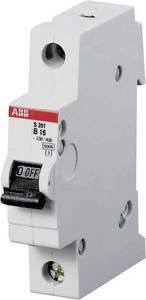 Fuses are used to interrupt electrical circuits when a specified current is exceeded for a specified time. They thus fulfill a protection function for cables and devices. At the same time, the risk of injury to persons is reduced. Fuses are also referred to as overcurrent protection devices because they protect cables and devices against so-called overcurrent , i.e. when more current flows than is desired. The two overcurrents that can occur are overload currents caused by too many consumers and those caused by short circuits. Overload currents are caused, for example, by overload of individual consumers within a circuit.
In addition, fuses protect against high currents due to unintentional short circuits when the voltage between two potentials goes to zero due to low ohmic resistors. This effect can occur due to defects in devices, such as insulation breakage, the effect of water, overheating or mechanical overloading. Fuses also protect cables and components from incorrect currents caused by faulty circuits.
In its basic function, fuses can be understood as electrical resistors that are able to completely interrupt the current flow. This happens when the current exceeds a predefined threshold value and can be achieved by mechanical or electrical means.
Fuses are used in practically all switching networks, from distribution cabinets in industrial and domestic installations to small electronic circuits and in devices as well as in vehicles.
Fuses are distinguished according to three criteria: Nominal current, design and tripping characteristics.
The nominal current of the fuses always corresponds to at least the operating current of the entire loads connected in the mains. If a fuse with a lower rated current is used, the fuse would be triggered even if there is no overcurrent. The circuit would then not be fully functional. The rated current ranges from a low milliampere range up to several hundred ampere, depending on the application of the fuse.
There are two standard designs in which overcurrent protection devices are manufactured:
In the case of fuses, the overcurrent ensures that the conductor element melts and that the cable is completely interrupted. Fine-wire fuses in devices also belong to this design, for example car fuses. These fuses must be replaced after a single trip, as they will be destroyed by the trip.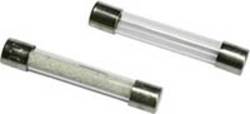 On the other hand, fuses with switch function can be triggered several times. These automatically switch off circuits in the event of overload, short-circuits and residual currents. The triggering shutdown mechanisms can be thermal, i.e. can reach in case of overload. Other mechanisms are electromagnetic. In addition, manual triggering is possible at any time with switches, which is particularly important for repairs and maintenance work. Another way to trigger a miniature circuit breaker is to pre-circuit special modules such as FI protection circuits .
Self-resetting fuses are PTC thermistors that assume higher resistance values at high temperatures and then automatically interrupt the current flow at a certain value. The conductivity is restored when the component has cooled down.
The tripping characteristic of each fuse is indicated directly on the component via partly standardized designations and provides information about the overload tripping as well as the short-circuit tripping, in each case in current and time. The common standardized types are labeled with the following letters:
B : Name of the standard line protection
C : this type is used for circuits with higher inrush currents, for example on machines.
D : Type D fuses are used in circuits with strongly inductive or capacitive loads, for example capacitors or transformers.
E : "exact" fuses are used for SLS main circuit breakers.
Z : Fuses labeled Z have a high line impedance and are designed to protect semiconductors.
K: The designation K stands for "force" for fuses and is used for high inrush currents. They have a sensitive overload release.
In addition, fuses have different characteristics that provide information on the requirements for the protective device and the performance of the component. A distinction is always made between slow and fast-acting fuses , whereby the reaction speed of the respective component is indicated by an individual current-time characteristic, which you find in the data sheet. Whether it is a slow-blow or a quick-blow fuse depends on the release speed and tolerance of the component. Other characteristic data, which are specified for each fuse type and differ according to the purpose of use, are the rated voltage, the rated current, the forward current as well as the minimum cut-off current.
What types of fuses are available at Conrad?
In principle, the fuses available in our online shop are differentiated according to the types of construction and application. In our assortment you will find overcurrent protection devices and suitable accessories for different purposes in the following categories:
Micro Fuses
Fine fuses are also known as device protection fuses or GS fuses and are installed as protective components in devices. They are among the fuses that need to be replaced after tripping, as the conductive wire melts and interrupts the current flow in this way.
Car fuses and fuse holders
Car fuses are offered as flat fuses and torpedo fuses and are used to protect the car electrical system.
Car fuse holders are devices that act as holders for the appropriate car fuses.
Miniature Fuses
Miniature fuses are small components with low nominal currents in the milliampere or low-digit ampere range, which are used for micro-controller circuits, for example.
Multi-Fuses
Multifuse fuses are self-resetting fuses that are high-resistance when heated and low-resistance in the cold range and therefore only interrupt the current flow at high temperatures.
Photovoltaic Fuses
Photovoltaic fuses are NH fuses (low-voltage high-performance fuses) specially optimized for use in photovoltaic systems.
Fuse Holders
The Fuse holder category includes fuse holders and covers for all fuse types in the range.
Thermal Fuses & Switches
Thermal fuses trigger as soon as the specified temperature in the circuit is exceeded.
Junction boxes
Distribution cabinet fuses include LV HRC fuses for low-voltage networks, residual current circuit breakers, miniature circuit breakers and other types installed in distribution cabinets.
The miniature circuit breakers in our range are standardized according to the industry standards VDE 0641 and VDE 0660.
Our practical tip
If a functional circuit is interrupted, the fuse is most likely triggered. In the case of fuses with glass bodies, you can see the fuse wire cut through at first sight, in ceramic versions the wire usually comes out slightly. You can recognize a triggered fuse switch by the changed switch position.
If the state of the fuse is unclear, for example, because you do not see the fuse wire in the case of fuses, you can use a continuity tester to assess the condition of the fuse.
If a switchable fuse triggers unexplained causes, replace it and insert an identical component. The fuse life may have been exceeded and this may have caused the fuse to trip incorrectly.
FAQ – Frequently asked questions about backups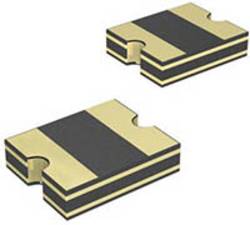 What must be observed when handling fuses?
In order to correctly fulfill all safety precautions when handling electrical circuits, they must only be provided with the fuses intended for this purpose. The work on the circuits should also be carried out by qualified personnel only.
Fuses should never be repaired or bridged after tripping, but replaced with new fuses, otherwise there is a safety risk.
Which fuse is used for what purpose?
The fuses used for a distribution box, a miniature circuit and other installations depend on various factors. In principle, the required parameters for the fuse are the current carrying capacity, tripping characteristics and inertia, the rated voltage, the rated current, the forward current and the minimum cut-off current.
How long is the life of fuses?
Fuses are irreversibly destroyed after tripping and must be replaced at all times. Switchable fuses have lifecycles specified by the respective manufacturer in switching operations. You can reach up to the five-digit range.
About backups What are fuses and how do they work? Differentiation of fuses What types of fuses are available at Conrad? FAQ – Frequently asked questions about backups What are fuses and how do they work?...