This text is machine translated.
About graphics cards
Why do I need a graphics card?

AMD vws. NVIDIA, internal vs. external - types of graphics cards

Video Card Purchase Criteria - What's it all about?

Our practical tip: More power from the graphics world

FAQ - Frequently Asked Questions about Graphics Cards

Conclusion: How to buy the right graphics card
A graphics card is a hardware component that acts as a kind of separate data center for graphics data on a PC or laptop. Modern graphics cards have their own processor (GPU) and memory in various performance and correspondingly different price ranges. Different chipsets (the most famous ones are AMD and NVIDIA) support different technologies. Thanks to integrated graphics card, it is possible to view videos in HD quality on a desktop PC or laptop, display demanding graphics for professional CAD software (CAD stands for computer-aided design) and play games smoothly. Depending on the model, different connections (e.g. HDMI or DVI) are available for connection to monitors and other peripheral devices.
Why do I need a graphics card?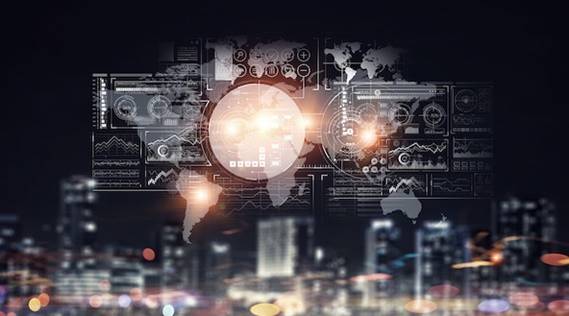 The GPU (Graphics Processing Unit) of a graphics card basically fulfills a task similar to the CPU (Central Processing Unit) of the computer, but is specially developed for displaying graphics and is therefore better suited for this purpose. This is related to the GPU architecture. It consists of many computing units (cores or sub-cores), all of which are busy solving relatively simple tasks, such as displaying geometric shapes. If you're playing a graphically complicated computer game, the computer has to solve many of these "simple tasks". The design of the GPU of a graphics card is ideal for this, as many cores can do a lot. A CPU – the central processing unit of the computer – is also, to put it very simply, more intended for "more important" activities such as system applications. It consists of fewer cores, but is suitable for more complex linear tasks. If the few existing cores were commissioned to process high-resolution graphic applications, the workflow would be stalled because the simple but very numerous tasks (such as processing and displaying many geometric forms) would stop other work processes. Result: A jerky display of the application and a general slowdown of the computer. The GPU of the graphics card reduces the tasks of the CPU of the computer and thus causes the PC or laptop to generally run faster and more smoothly and also the graphic contents to be displayed (such as a computer game, videos or image editing program) are displayed optimally and without delay.

A small metaphor to illustrate the difference between GPU and CPU: A GPU is like a room with 1000 maths students, a CPU is like a room with 10 Albert Einstein. Students are easily able to solve simple geometric tasks, many of them because there are many students. Einstein could of course deal with this in theory, but they are dealing with more complex problems and should not be taken into consideration for something like this.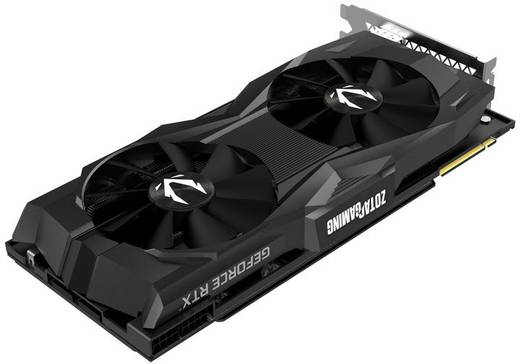 The explanation also shows: A graphics card is not necessarily necessary to use a computer. If you only use simple office applications, want to send e-mails or do online shopping, you can usually manage without a graphics card. As soon as the applications become more complex and especially graphics-intensive, the use of a graphics card is highly recommended, because otherwise the computer performance suffers and it may not be possible to use some programs (such as games). Since even basic computer programs are much more complex in graphical terms than before, many PCs are equipped with an integrated "graphics unit" on the motherboard. If you buy a new computer game with high-end graphics or other software, you should always check the minimum system requirements in advance to make sure that your computer is powerful enough. This applies not only to the CPU/GPU, but also to other specifications such as RAM, hard disk storage and operating system.
AMD vs. NVIDIA, internal vs. external — types of graphics cards
AMD and NVIDIA are the big place hirches on the graphics card market, which was not to say that there were no other manufacturers. In some ways, which vendor has the better products in the portfolio is a question of faith – similar to how, for example, the question of the best operating system splits minds. In general, NVIDIA's GeForce series was better in the high-end segment (keyword: 4K gaming) in terms of performance, while in the broad medium and low segment both providers were quite equal, with AMD's Radeon series sometimes offering better price/performance ratio. As always, check out the specs of each product and evaluate which graphics card is best suited to your personal needs. The market is competitive and constantly produces new products.
In our online shop you will find the following categories of graphics cards: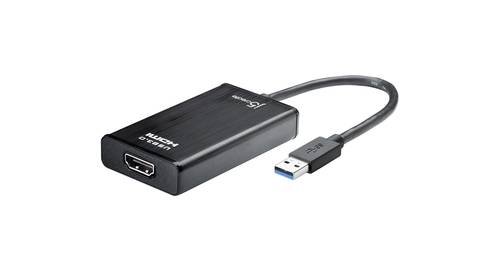 These variants are suitable if you want to upgrade a laptop or a finished PC (all-in-one), for example. Unlike self-made desktop PCs, such computers cannot normally be easily opened and extended with internal components. External graphics cards are switched between monitor and computer and are usually connected to the computer via USB and to the monitor using common monitor connections such as HDMI, VGA or DVI. Caution: Sometimes the term external graphics cards is broader and refers to all graphics cards that can be retrofitted. So everything, only no already integrated graphics cards (also: Onboard graphics cards). Even variants that can be installed internally are then included in the designation.
Graphics cards with AMD chipset
AMD is, in addition to NVIDIA, one of the most famous providers of graphics cards. In our online shop we offer graphics cards with AMD chipset in different performance and price categories. From the affordable Radeon HD series, which is suitable for older computers and games, to more modern series like Radeon R9 and RX, everything is there. High-class variants such as RX graphics cards allow smooth zocken even the latest gaming blockbusters, exciting esports matches and a fruitfree gaming experience with fast 60 FPS.
Graphics cards with NVIDIA chipset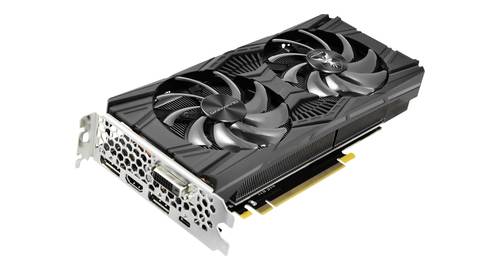 We also offer a wide selection of graphics cards with NVIDIA chipset. These include variants of the RTX series, which are equipped with the so-called ray tracing technology. By simulating the physical behavior of light, real-time rendering with impressive image quality is possible even in graphically highly complex games. GTX graphics cards are also designed for optimized gaming and support many technologies such as DirectX and PhysX. GeForce GT is suitable for the use of multimedia content.
Workstation Graphics Cards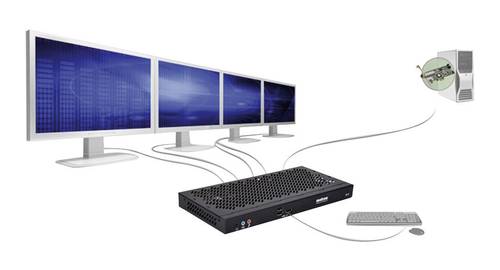 Workstation graphics cards are, as the name suggests, designed for use in the professional sector – in workstations, for example, for the professional use of CAD programs. In this area too, there are models with chipsets from different vendors such as NVIDIA and Matrox. These are usually very powerful graphics cards, and in addition, customers usually benefit from particularly good support, after all, smooth operation is indispensable, especially for professional use.
Video Card Buying Criteria – What's it all about?
If you want to build hardware components for your new PC or upgrade your current system with a new graphics card, you may do so for a certain reason, namely to be able to play a certain game, use a certain program or simply improve the overall performance of the computer. If you have a specific application in mind, check the system requirements for it and select a suitable graphics card. In general, it's a good idea to choose a current-generation graphics card, because you can be quite sure that you will be able to deal with it for a while and that new technologies will be supported. The following is an overview of the most important criteria and specifications that you should consider when selecting:

Application area
Even more than with other hardware components, the application area for graphics cards plays a serious role. While workstation graphics cards designed specifically for professional CAD users, gamers should rely on powerful NVIDIA or AMD gaming graphics cards that meet the game system requirements – ideally a version of the current generation to be well positioned a year later. If you just want to watch videos and other multimedia content in high resolution, you can use a cheaper model, it doesn't necessarily have to be the latest and most expensive version.
Sufficient RAM for fast processes and short loading times
RAM

: Generation GDDR4 to GDDR6. GDDR stands for Graphics Double Data Rate and is the usual memory variant of modern graphics cards; a higher number means, in simplified terms, better performance through higher memory throughput. For higher demands, GDDR5 upwards is recommended. If

you stumble over the term VRAM or Video-RAM: The abbreviation stands for Video Random Access Memory and was the standard for graphic memory before GDDR.
Memory capacity: We recommend at least 6 or 8 GB to ensure smooth multimedia and gaming experiences, and now models with 11 GB and more are available.
Bandwidth: For fast data transfer from GPU to GRAM, e.g. 336.5 GB/s.
Interface bandwidth or memory connection: E.g. 256 bits
The right range of functions
Type of cooling: Active (by a fan), passive (by waste heat), water cooling (particularly quiet)
Clocking: Basic clocking and boost clock
Overclocked (OC) for extreme performance: Overclocked means "overclocked"; meaning that hardware (in this case the graphics card) is operated with a higher clock speed than originally intended by the manufacturer in order to achieve a higher performance. If the manufacturer himself designates his product as overclocked, this means that the components can withstand the higher loads associated with it and that the warranty claim through overclocking does not expire. There are (sometimes even free) overclocking software to make the necessary changes.
Suitable connections for monitor and PC hardware
Connections for the monitor: VGA, DVI, HDMI, DisplayPort
Graphics card bus: PCI interface (such as PCIe x8, PCIe x16, PCI Express) for fast data transfer
Power consumption: Must be supported by the power supply, e.g. 250 W.
Our practical tip: Get more power out of your graphics card

The clock speed of the GPU, specified in MHz, determines the performance, i.e. how liquid a computer game can be played, for example. It refers to the speed of the graphics chip, so to speak. The manufacturer specifies a base value, about 1515 MHz, and possibly a boost value (which can be reached at short notice), about 1740 MHz. However, the actual clock rate during play or use of other applications depends on several factors. For example, if the graphics card heats up over a defined limit, the clock speed is throttling to avoid overheating. Now there is another way to keep the temperature lower, by adjusting the voltage below the default value. This process is called undervolting – a method used, among other things, on laptops to extend battery life. To ensure that the power of the graphics card does not decrease due to the lower voltage supply, it is important to test the settings and check to what voltage the clock rate remains the same and the application runs stable. Another positive side effect of undervolting is that power consumption is reduced. This is one of the advantages over the overclocking, which is already mentioned above, in which the clock is started up. In order to gain full access to the graphics card settings, there is now even free software that is easy to use and can be used to change and check many values. Please note: If you deviate from the values recommended by the manufacturer, this may lead to the warranty being void.
FAQ - Frequently Asked Questions about Graphics Cards
Which graphics cards support 4K?
HDMI 2.0 or DisplayPort 1.2 are required for the transmission of 4K UHD graphics to the monitor. Make sure that these connections are made to the graphics card. It is also important to note the frame rate or frame rate specified in FPS (frames per second). The higher the rate, the smoother the video is displayed. For watching films, at least 24 or 30 FPS are recommended, for smooth gaming on the PC 60 FPS should be achieved. The frame rate possible depends on the performance of the GPU, so the selection of the graphics card has an influence on the FPS that can be reached. However, more factors play a role, such as the CPU of the computer. In addition, the maximum resolution of the monitor used must be a representation of 4K.
How do I exchange a graphics card?
Once the space for the graphics card is found and the dimensions are correct, the installation of the graphics card can begin. First, all components of the old graphics card are released and the new graphics card is placed in place, screwed down and reconnected. Important: If you are working on the inside of the PC, be sure to turn off the power and provide ESD protection for the components to prevent damage to the hardware. The necessary drivers are usually supplied or can be downloaded online. It is important that the graphics card can be adequately ventilated and that the hot exhaust air is not directed directly to other hardware.
What is the cost of a graphics card?
The price of a graphics card depends primarily on its performance. Depending on the size of the installed RAM and the technology supported by the chipset, the price may vary considerably. Affordable versions suitable for office applications and less demanding media content are available for prices in the low three-digit range, while high-end graphics cards range from the high three-digit to even four-digit range.
Conclusion: How to buy the right graphics card
First of all, it should be clear before purchasing which purpose the graphics card should fulfill. Depending on whether it is primarily intended to support gaming, multimedia or simple office, different technologies and specifications are necessary or can be dispensed with.
For the best possible gaming experience, consider the latest generation of hardware. The demands on computer technology are constantly growing as games and other applications become more complex. Many game manufacturers make recommendations for the hardware. Please note the respective system requirements if you have an eye on a particular game that you want to play on your computer.
Special requirements, such as 4K gaming or movie enjoyment in cinema quality, also require not only correspondingly powerful hardware, but also suitable connections must be available. Check whether the graphics card that you have envisaged can be installed in your computer or whether it offers the appropriate connection points for monitors.
If all the technical requirements are met and the graphics card is suitable for installation, you can choose according to your personal preferences. It is generally recommended to select a graphics card that is expected to provide sufficient performance in the next few years. Like other PC components, however, graphics cards are bound to be "years" and should be replaced to represent modern games, multimedia content and other applications.
This text is machine translated.      About graphics cards What is a graphics card? Why do I need a graphics card? AMD vws. NVIDIA, internal vs. external - types of graphics cards Video Card Purchase Criteri...