Learn about microcontrollers, microprocessors, and quartz
What was microcontroller, microprocessor and

What types and types are there?

Buying Criteria for Microcontrollers, Microprocessors & Quartz - What's it all about?

Our practical tip: ESD protection

FAQ - Frequently asked questions about microcontrollers, microprocessors and quartz

Conclusion: How to buy the right controller or processor
What was a microcontroller, microprocessor and quartz?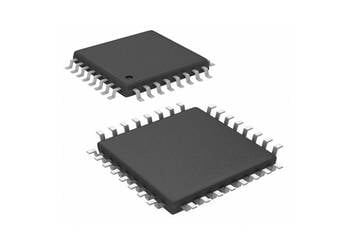 Embedded microcontroller with an 8-bit Kern and 16 MHz Frequency
The difference between microcontrollers and microprocessors is probably best described in such a way that a microcontroller always (at least) contains a microprocessor and also integrates important peripheral elements in its housing. A microprocessor itself, on the other hand, is only a pure processor, i.e. a computing unit.
Consequently, there would be little to do with a microprocessor alone, although it is the real "heart" of a microcontroller. Depending on the type, additional peripheral functions are required for its operation, such as work and program memory, digital inputs and outputs, communication interfaces, LCD controllers, analogue-to-digital converters and many more.
Microcontrollers require a clock for their operation. Although there are also some versions with integrated timing, the much larger part depends on the supply of a stable clock from the outside. This frequency response provides frequency-determining components: Either in the form of quartz oscillators, which combine the complete oscillator circuit in their housing, or as oscillating quartz or ceramic resonators. The latter two require additional components for their function, which are adapted to the oscillating circuit.
What types and types are there?
Conventional microcontrollers and microprocessors are available in a variety of processor families and with a wide range of performance data. Depending on the complexity and functionality, the size of the housing as well as the design and type and number of connection pins vary. Simple models are partly manufactured in only eight-pin version, powerful types can have 128 pins or more.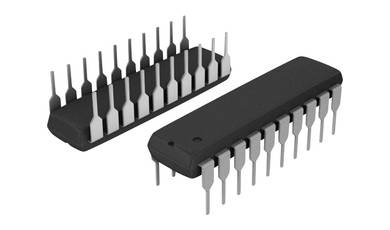 Embedded microcontroller in PDIP-28 housing with 32 kB program memory
Embedded microcontrollers are used to implement embedded systems. The microprocessor technology of the control and target unit is combined here in a microcontroller. Examples of applications include smartphones, tablets, etc.
Application-specific embedded microcontroller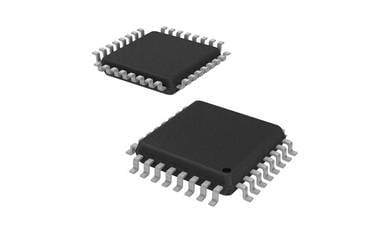 Embedded microcontroller for use as a USB serial port controller
Application-specific embedded microcontrollers are programmable by the developer and have the corresponding storage capacity in the form of a writable ROM. They enable individual functionalities even in smaller quantities.
Digital Signal Processors (DSPs)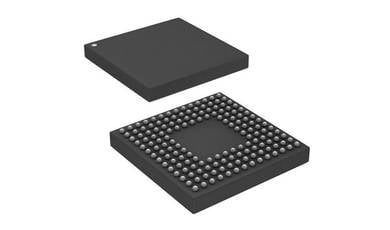 Digital signal processor with a RAM size of 132 kB
Digital signal processors (DSPs) process digital or analogue signals at high speed. Their specialized field of application in microprocessor technology is digital signal processes such as audio and video technology, data transmissions, speech recognition, echo suppression, speech synthesis and signal analysis in oscilloscopes and spectrum analyzers.
MyAVR microcontroller learning systems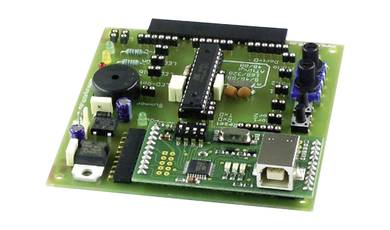 MyAVR Board with an 8-bit architecture and a USB connection
MyAVR microcontroller learning systems are learning and experimentation systems that are designed for Atmel microcontrollers. On the AVR experimenting boards, a programr as well as a communication interface to the PC are integrated, with which they provide a complete development environment. Available are various AVR starter kits, software, processors as well as other individual components such as loudspeaker boards, LC displays, expansion plug-in cards and additional interfaces for different communication protocols
Buying Criteria for Microcontrollers, Microprocessors and Quartz - What's it all about?
Wired quartz is worthwhile, as are SMD-type quartz, especially when it comes to larger quantities and the development effort of the external wiring required for operation is justified. Compared to quartz oscillators, they have slight price advantages. Ceramic resonators have a lower frequency stability compared to quartz and quartz oscillators. However, they are very inexpensive, mechanically and electrically robust and are quite sufficient for many applications.
Our practical tip: ESD protection
Like most modern semiconductors, microcontrollers and microprocessors are sensitive to electrostatic discharge (ESD). With the increasingly finer structures of the processors, some voltage surges are already sufficient to destroy or damage them. These low discharges are not noticeable to humans, but can cause great damage to the components. For this reason, the relevant ESD protection regulations should be carefully taken into account when handling the circuit, especially since, depending on the design of the microcontroller, it can be extremely difficult to repair the circuit by soldering and soldering.
FAQ - Frequently asked questions about microcontrollers, microprocessors and quartz
What are the advantages of a crystal oscillator?
Quartz oscillators are ready-to-connect units that provide a clock frequency at your output after the appropriate operating voltage has been applied. They do not require any additional external wiring, which means that development and testing work is not required for these. They are also available with very low frequency tolerances for demanding applications.
Conclusion: How to buy the right controller or processor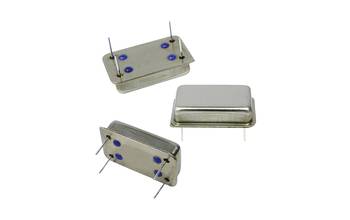 In addition to the appropriate system architecture of the processor itself, computing power plays an important role. The corresponding requirements must be taken into account during development, also with regard to future increasing requirements in the course of possible functional expansions and additional software functionalities.
In the case of programmable variants, sufficient memory space should be used for the same reasons and sufficient reserve should be planned. Especially with small and medium quantities, this is now hardly a price issue, but can save expensive new designs, which might otherwise be necessary after a short time.
Simulations and test setups can be realized very easily and cheaply with myAVR microcontroller learning systems. Expensive and time-consuming individual production of printed circuits as well as the implementation of required interfaces and software are thus no longer necessary, and the necessary development and testing cycles can thus be shortened considerably.
Quartz and ceramic resonators are inexpensive, but require additional components. Quartz oscillators are complete and space-saving. They are not problematic in their rising and operating behavior, since in this respect the manufacturer has already perfectly coordinated.
Learn about microcontrollers, microprocessors, and quartz What was microcontroller, microprocessor and What types and types are there? Buying Criteria for Microcontrollers, Microprocessors & Quartz - What's it all about? O...