This text is machine translated.
Fascination modeling
Model builders love the challenge of recreating things in small that are already in big. If the models are then also operated remotely (RC = Radio Controlled or Remote Controlled), it is a matter of moving the scale replica true to scale and setting it in scene. und in Szene zu setzen. It does not matter whether the finished model then drives, floats or flies.
But until it is ready, there are many small and large hurdles to overcome . And that's exactly what was to love model builders at their hobby. In addition to the understanding of material processing, electronics and technology, creativity, ingenuity, sensitivity and a great deal of patience are also required in modeling.

But if the first exit or the first sightseeing flight worked perfectly, this is a very special moment for the proud model owners. This feeling of happiness can only be felt if you start your hobby yourself.
The different model construction areas
The possibilities of RC models on a reduced scale are just as diverse and multifaceted as the large models. Model builders also have the option of using a variety of interesting variations within a model category.
An overview of our model construction categories
Drones, quadcopters and Multicopter
Kit, almost finished or ready to drive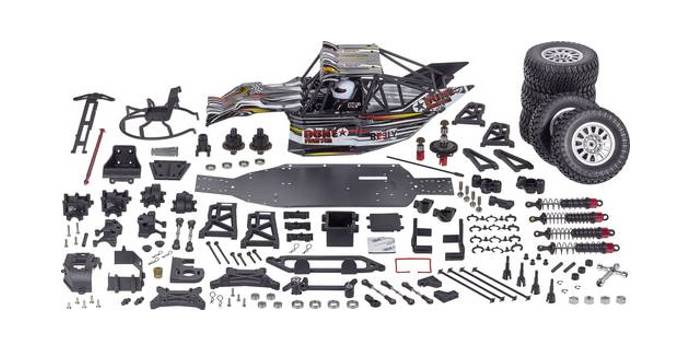 Car model construction is fun and also conveys basic knowledge in the field of vehicle technology. If the future model car driver has decided on a kit model, many different small parts must be assembled and screwed together. But the kits have good assembly instructions that guide you through the assembly step by step. And if you have already assembled a differential in a remote-controlled car, you can also understand how it works and why it is absolutely necessary in the model car as well as in the big models.
But the Ready to Run car models (RTR), which are offered ready to drive, also offer plenty of learning potential. At the latest, if parts have to be replaced on the remote-controlled car in the event of a fault or for repair purposes. When a car model is offered as Almost Ready to Run (ARR), it is mostly pre-assembled. Unlike the RTR models, however, the remote control, motor, battery and charger are missing.
For many model car drivers, the question arises in advance whether the new model should be designed exclusively for road use (on-road) or for off-road use (off-road). In case of doubt, a buggy model can also do both.
And then the question of the drive must also be clarified. Where the advantages and disadvantages of an electric drive with brushed or brushless motor lie, which drive delivers more speed or whether a Nitro or petrol motor is the better solution, we clarify this on our side with the model cars.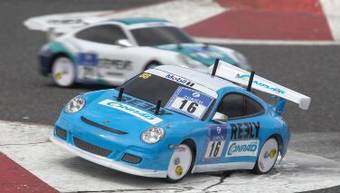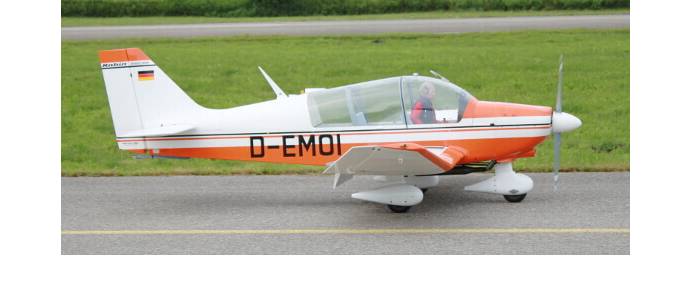 A model flying dream: Place a prototypical model on the runway.
Above the clouds.....
Model pilots cannot necessarily confirm that freedom is unlimited only above the clouds. What was known by model pilots was the fact that flying under the clouds was really fun. But only as long as everything works perfectly on the flight model.
In contrast to RC car or RC ship models, which can be stopped at any time if required, it is not so easy to drive right in flight models. But this is exactly the challenging challenge that model flyers love about their hobby.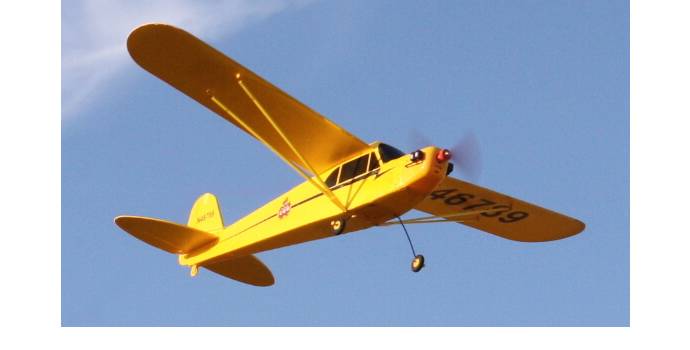 Flight model is not the same flight model
Not every flight model , which looks just great, can also be flown just as easily. A sleek line and the great color unfortunately do not say anything about the actual flight characteristics of a model.
Beginners in particular can often be fooled by the first optical impressions. It often takes years of practice to fly a sleek jet or a fast artificial flight model true to the original or to land gently and safely again.
How good that there are now models that are much easier to fly for beginners, which are also extremely robust and look really good. Also advantageous: Beginner models are often offered as RTF (Ready to Fly) in complete sets including remote control.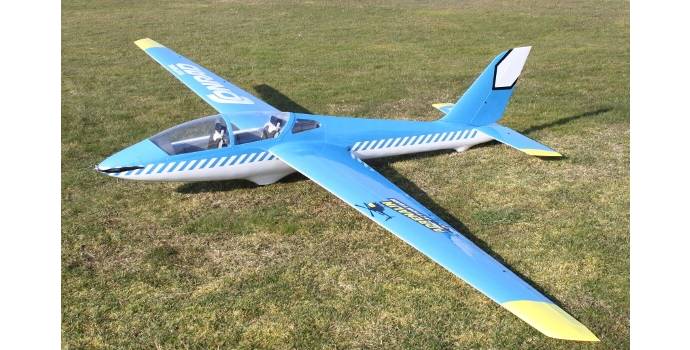 A very popular model flight segment is the gliding flight, in which the thermals are used in the plane or in hilly terrain hill winds. In optimum weather conditions, flights without drive are possible for hours.
However, since not every model airplane has a suitable hang flight area on its doorstep, model towing aircraft or electric drives are often used in the flatlands to ascend to thermally suspicious heights with glider models.
The electric drives offer the advantage that one can climb several times per battery charge without external help. The challenge then is to recognize even the weakest upwind fields, to circle skillfully and to sail even when others have landed for a long time.
So that the propeller at the tip of the fuselage of an electric glider does not generate any unnecessary air resistance during gliding, it folds backwards when the motor is switched off.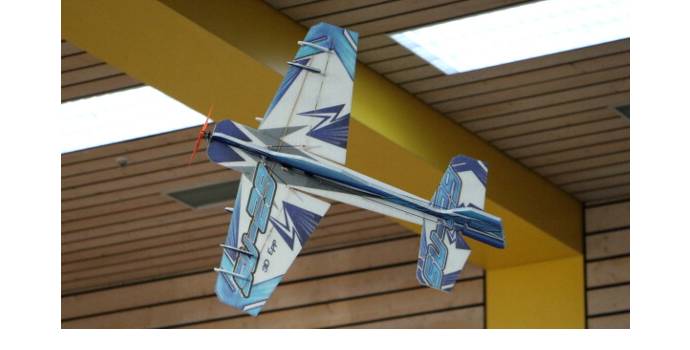 Indoor flying models
Especially in the winter months , where it is wet, cold, dark and uncomfortable on the model airfield, ambitious model flyers want to do without their hobbies.
The solution: Indoor or micro flying models ! The small, light and agile planes are perfectly designed for flying in large rooms such as warehouses or sports halls.
Compact and high-torque electric motors , which are supplied from high-capacity LiPo batteries, provide ample power. In combination with correspondingly large rudder deflections, these models fly in the truest sense of the word corners instead of curves .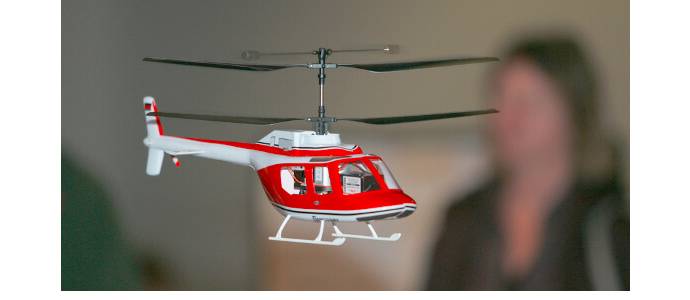 Helicopter flying made easy
Until a few years ago, remote-controlled helicopters were considered the unrestricted king class in model flying circles. No wonder, because the complicated mechanics with all the levers and linkage rods scared off many model flyers and were more designed for absolute specialists. In addition, the control of a helicopter required a lot of experience and even more sensitivity .
However, with the advent of the dual-rotor helicopter, the blade changed. These beginner-friendly model helicopters are simply designed and fly extremely stable.
Many of the surface flyers discovered his talent for helicopter flying with these helicopters .
But the development did not stop with the RC helicopters or aerobatics helicopters either. Ever better stabilization systems enable paddle-less rotor heads, which are much easier to set up. Thus, the model helicopter flying is not child's play, but it makes it much easier .
Meanwhile, it's no surprise that turbine-powered model jets have pushed the helicopters out of the premier class.
Nevertheless, powerful aerobatics model helicopters or prototypical scale helicopters are still absolutely eye-catching on our model aircraft flying sites and are equally popular with pilots and spectators.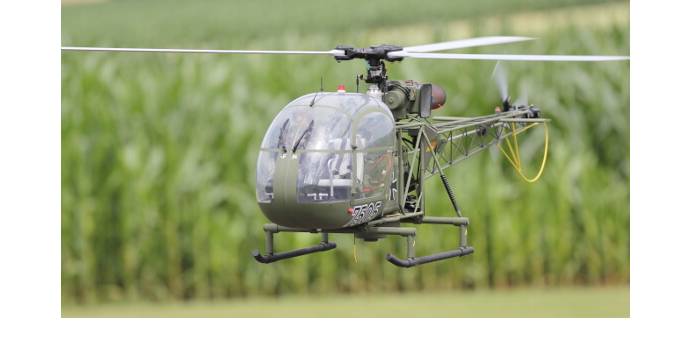 Drones, quadcopters and Multicopter
The rapid development of sensors , such as MEMS sensors (micro electro mechanical systems), which are used to measure acceleration values, opens up completely new possibilities in the field of model construction. In contrast to model helicopters, which require complex mechanics for operation and control, only propellers with high torque brushless motors are used for quadrocopters, multicopters* or drones. There is no more in mechanics. The flight position stabilization takes over a clever sensor electronics and the flight in a certain direction is then done only by a speed change of the propellers. Actually quite simple.

*In contrast to quadrocopters operated with 4 motors, multicopters have 3, 6, 8 or more drive motors each with one propeller.
Nowadays, there are quadcopters or drones in a wide variety of designs and sizes. Many of the entry-level quadcopters or drones are already equipped with cameras. At the push of a button on the transmitter, images or videos are then recorded during flight.
The high-quality quadcopters, which are partly equipped with high-resolution HD cameras and gimbals (camera stabilization systems), deliver significantly better results. Movements of the quadrocopter or drone are thus compensated for and the videos are absolutely free of wobble . By the way: The video signals will be transmitted to the pilot's smartphone or tablet in some cases.
In FPV mode (First Person View), the camera signals are transmitted to the pilot's goggles so that he feels he would be sitting in the cockpit of his Copter himself . A flight experience of a very special kind.

When using quadrocopters and drones, there are some legal provisions that must be strictly observed. Because copters must not start and land everywhere but also not all films, which was in front of the lens. We was able to provide you with detailed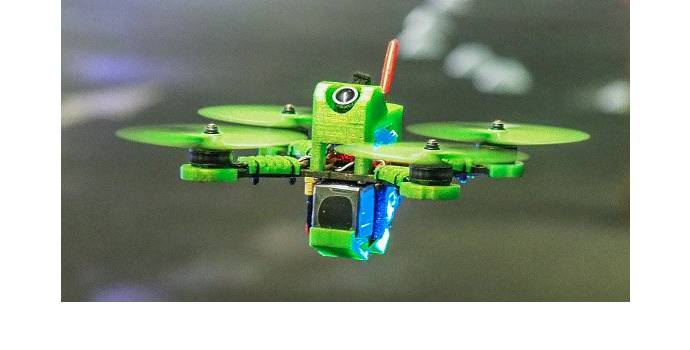 Racecopter, the fast and agile drones
From 0 to 100 in less than 2 seconds , these are acceleration values that sports car owners only dream of.
Professional racecopter, on the other hand, can do this easily when the race takes place at the right speed for victory and points. However, an experienced pilot or professional should then operate the remote control transmitter.
Model ships - great ships in small format
Model ship model true to prototype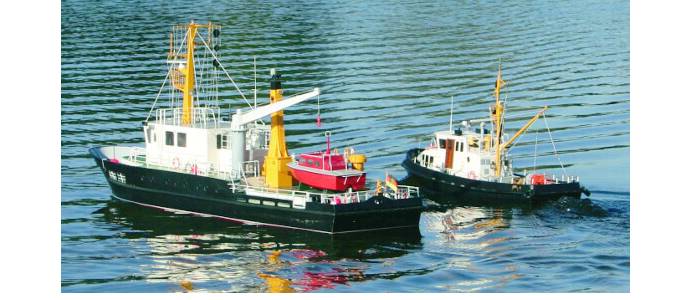 Model ships or RC-boats are the great fun at and on the water. Whether you are a speed boat , a true-to-life luxury yacht , or a crabbing boat or an elegant sailing boat : there is almost nothing in the area of remote-controlled ships that was not available.
For model ship builders, the focus is not only on outdoor driving fun in the fresh air. Even the fun of building and building in hobby cellars is not too short. Especially prototypical model ships are lovingly designed, thanks to extensive accessories the ships are provided with many details and also equipped with switchable special functions. There are virtually no limits to creativity, at most due to the number of channels on the remote control. But here, too, there are now practical solutions.
Model boats for beginners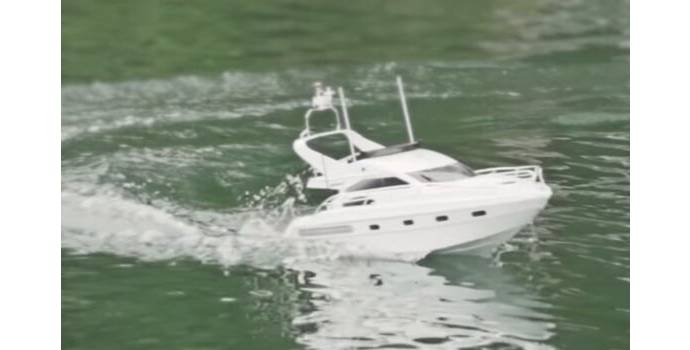 You don't have to go swimming right away to have fun at the bathing pasture. It is often enough to let your feet dangle in the water and let the children drive model boats around the bet. Especially in the entry-level range, the variety of types is so rich that everyone will surely find their suitable model. Model boating is a leisure fun for young and old, which extends the bathing season a little bit.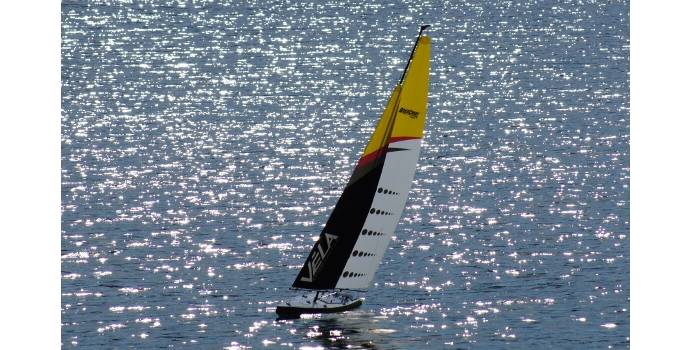 There is hardly a model construction division, in which the models are moved as relaxed as with the model sailing boats. From the start without engine only with the power of wind, this is also a very environmentally friendly way of model sports. However, if several model sailing boats are starting to sail in a regatta, vision during maneuvering and the clever operation of the sails are required.
Construction vehicles and more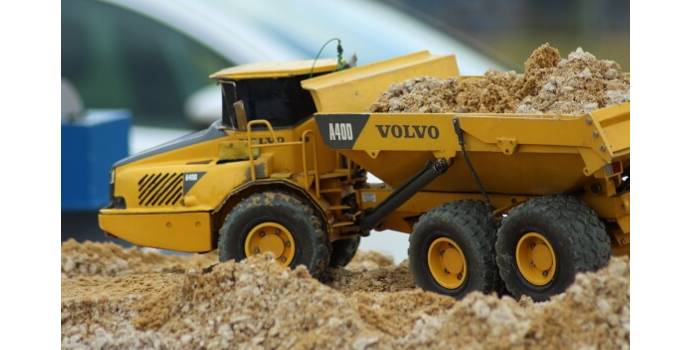 In addition to model cars, model flyers, model ships, model helicopters, copters and others, there are many other devices and vehicles that really delight in the reduced scale.
Especially in the construction site area with excavators, caterpillars, trucks and other machines and vehicles there are many interesting models, which are very popular in the scale of model for large and small.
In addition to the prototypical reproduction, as the name implies, the extensive function is the main focus. And then, for example, the dumper trucks are loaded with a really heavy load.
But agricultural commercial vehicles with all the different attachments are also highly popular with model-making fans.
It doesn't matter whether you say trucks, trucks, tractors or trucks to the big and powerful companions, who make sure that the shelves in our supermarkets are well filled every day.
Only one thing is very important for model makers: Your model must be an exact copy of the big model. The perfect construction is of course part of this, as well as a fully functional lighting system and the suitable vehicle sounds . And if the virtual air pressure brake is activated and the diesel engine is started acoustically, the driver's cab must naturally resonate briefly in the cycle of the pistons.
If such an absolutely prototypical truck model including trailer is then also ranked millimeter-exact, the model truck heart beats equally higher.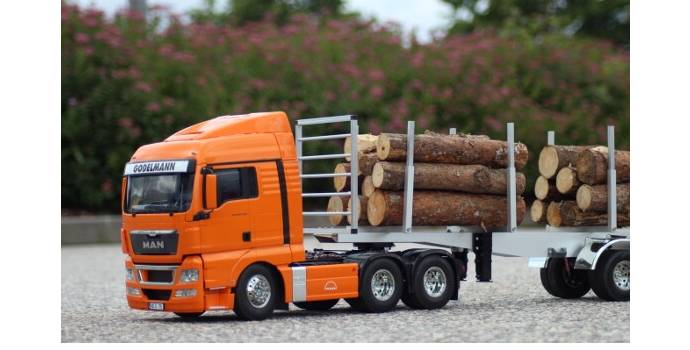 The salt in the model construction dummy is the model construction electronics. What was the best model, if no usable remote control or no effective drive were available. But in recent years, the development of technology has led to real quantum leaps.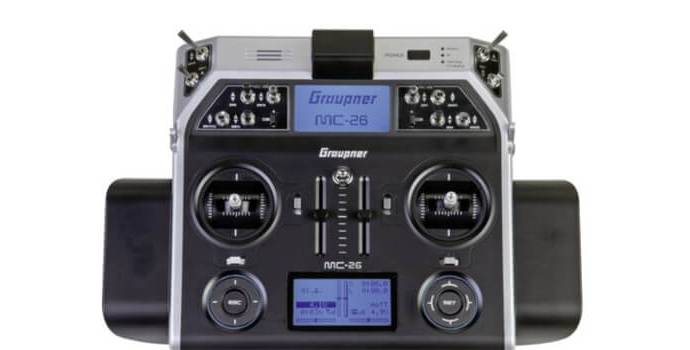 Fortunately, the times when analogueue model remote controls have worked at 27 MHZ, 35 MHz or even 40 MHz are over. What was this for a drama every time, because of a double channel occupation, arrow-fast car models rushed through the area uncontrollably and model planes suddenly fell from the sky.
Modern remote control systems now operate at 2.4 GHz, are digitally coded and offer maximum operational safety thanks to LBT* frequency hopping. Even if, for example, several transmitters are operated simultaneously on a racetrack or a model airfield in the narrowest of spaces. In addition, many systems use the return channel for the telemetry function to display values such as motor temperature, motor current, speed, receiver voltage or flight altitude directly at the transmitter. The user only has to decide whether he wants to use a rotary knob or pistol grip remote control system or rather a hand/console transmitter for his model.
*Listen Before Talk: Before the transmitter and receiver automatically switch to another channel, a check is first made to see whether the new frequency is really empty. The frequency hopping technology originally comes from the cordless telephones, where the required interference and monitoring safety has been achieved by fast frequency change between the base station and the handset.
To convert the control commands of the transmitter in the model into a mechanical movement, model builders have been using servos since the beginning of the year. But digital technology has also been introduced in these indispensable model construction components.
In recent decades, analogueue servos have been slow, sluggish and powerless, and thanks to digital engine management and high-quality motor/gear combinations, they have turned into true power profusion with sprinter qualities .
Despite its compact size and low weight. And with the increase of the operating voltage from 4.8V to 6V or 7.2V there was an extra surcharge for the force and the speed.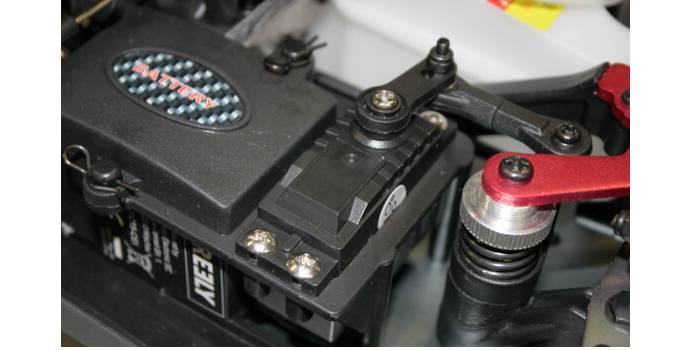 Rechargeable batteries and charging technology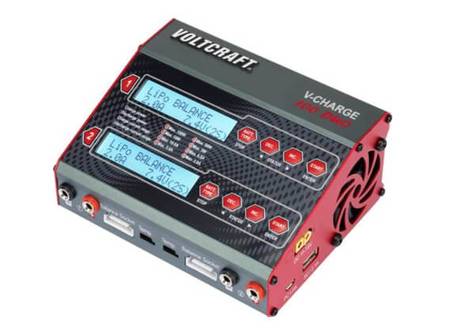 Model construction chargers are true multi-talents. You can recharge the most diverse types of batteries with different numbers of cells in a short time.
But technical development has also made enormous progress in the field of battery and charging technology. The nickel-cadmium batteries, which were still common years ago but which are highly toxic, have now completely disappeared from the model drives. Lithium polymer batteries with an energy density of approx. 4fach have been replaced over the entire area.
In conjunction with high torque brushless motors, some electric models are so powerful that some models with a noisy internal combustion engine can no longer compete.
But not only that, thanks to powerful chargers with clever single-cell monitoring, the LiPo batteries are recharged in no time at all and ready for use for the next trip or the next flight.

Often it is the small things, such as a tight grub screw, which make the model-making experience really difficult. Then it is extremely important to have high-quality tools at hand. But there are also practical helpers for normal tasks, such as cutting out a model car body or balancing of propellers or rotor blades, which must not be missing in any model-making workshop. Just as little as the different adhesives, paints, varnishes, lubricants and other accessories, which experience has shown are not only useful for model construction but also for the whole house.
This text is machine translated.       Fascination modeling Model builders love the challenge of recreating things in small that are already in big. If the models are then also operated remotely (RC = Radio Controlled or Remote...