This text is machine translated.
The mainboard is the heart of a computer, so to speak. It is the main circuit board of the computer, on which central elements are mounted by plugging or soldering. Please find out in our guide which types of motherboards are available, which components fit on them and what was to be observed when purchasing them.
The functions of the mainboard

Purchase criteria for motherboards – what is it all about?

Our practical tip: Caution, risk of short-circuit!

FAQ - Frequently Asked Questions about Motherboards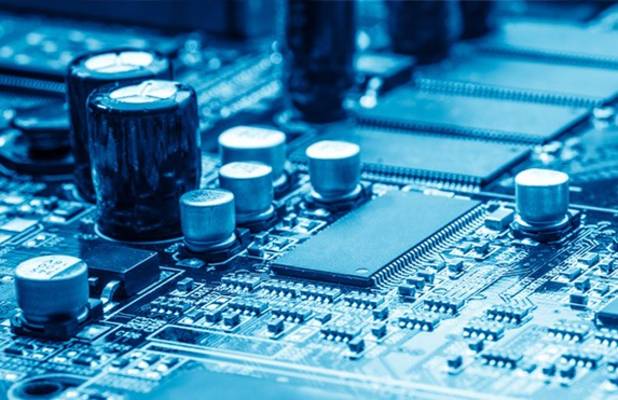 The motherboard, also known as the motherboard, is the motherboard of a computer . This means that important components, which are essential for the functionality of the computer, are mounted on top of this. If you buy a finished PC, the mainboard is already included. What type or model it is, is important to be able to assess how the computer meets your requirements and what options are available for retrofitting it. Build your own PC, and the motherboard is one of the essential components you need to purchase. When selecting, make sure that the format of the board is suitable for your device, i.e. that it can be accommodated in the housing. In addition, you should take into account from the outset that later expansions, which may be of interest to you, can be implemented with the mainboard. This concerns the slots and connection possibilities of the circuit board.
In our online shop you can choose from a variety of motherboards for private and professional use. Please find out what you need to pay attention to when you buy and what types of computer motherboards are available from us below.
The functions of the mainboard
On the motherboard there is the processor socket , i.e. the slot for the central computing unit of the computer, the CPU ( Central Processing Unit ). The type of processor is an essential aspect when it comes to the performance of the computer. If an upgrade is required or a replacement is required due to a defect, the CPU can be easily replaced if it is mounted on a socket on the motherboard. In addition, the motherboard contains the chipset, slots for RAM (RAM), slots for plug-in cards (PCI, PCI Express, for example, for equipping the computer with a graphics card) and various connections, which enable the connection of peripheral devices.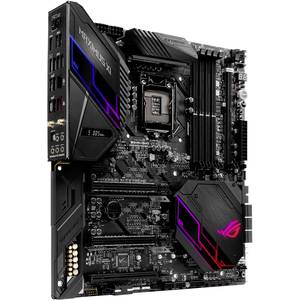 Our range of motherboards for PCs is extensive and has models suitable for almost every need. Among other things, you can sort the product range by manufacturer or brand, by the existing CPU base and by the purpose of use, in order to quickly obtain an overview of the products that are suitable for you. According to the type of CPU socket, the following board categories arise among other things:
1151 and 1151v2
Models from these categories have a CPU socket 1151 (introduced in 2015), which is suitable for Intel processors, specifically for CPUs with a microarchitecture of the generations Skylake, Kby Lake and Coffee Lake. 1151v2 boards have a 300 series socket with a modified wiring and are suitable for Intel cores of the 8. And 9. Generation. Motherboards 1151 are with a 100 or 200 series base for the 6. And 7. Generation.
Intel 2066
The 2066 CPU socket was introduced in 2017 and is compatible with Intel processors with Kby Lake and Skylake microarchitecture. Intel 2066 motherboards are used for gaming PCs, among other things.
AM4
This AMD socket supports DD4 memory, was designed to provide higher clock speed and higher transfer rates. It offers space for a CPU or APU (Accelerated Processing Unit) and can be used on motherboards for computers of many power and price classes; AM4 motherboards can also be used in high-end PCs.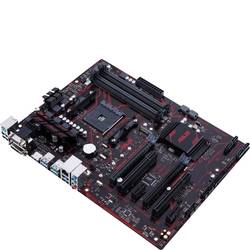 There are also separate board categories in terms of the board form factor:
ATX and Micro ATX
ATX (Advanced Technology Extended) is a popular form factor for motherboards in desktop PCs, introduced by Intel in 1996 and still widely used. ATX boards have a size of 305 x 244 mm, Micro ATX mainboards measure 244 x 244 mm. Many PC cases offer space for different sizes.
Mini ITX
Especially suitable for very compact housing shapes are the small Mini-ITX mainboards with a size of 170 x 170 mm. Despite their small dimensions, these boards can be installed in powerful computers, since the performance of the PC depends not on the size of the mainboard, but on the equipment with components and it is possible to use high-end processors on mini-ITX models.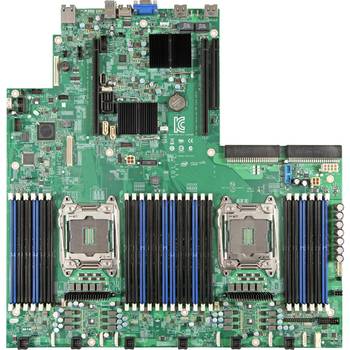 FM2+
Again, AMD has been using a processor socket since 2013 and supports a variety of CPUs, including Kaveri-series models with Steamroller microarchitecture. Motherboards with FM2+ socket are located in the low-price segment rather.
TR4
AMD TR4 socket boards are suitable for high-end threaded-ripper CPUs. These motherboards are designed for high demands, especially for gaming.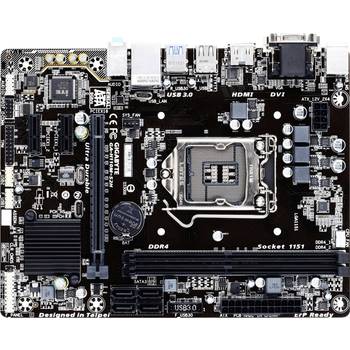 Server Boards
A server, if the hardware is mentioned, is ultimately "only" a computer that, like any other computer in the desktop area, needs a motherboard. Server boards are designed to meet the specific server requirements. For example, there is a socket suitable for server processors. High working speed, a lot of RAM, suitable interfaces for connecting other computers and a high reliability in continuous operation are important for servers, while for example the graphics performance does not matter, accordingly no slot for graphics cards is necessary.
Purchase criteria for motherboards – what is it all about?
If you buy a motherboard because your old one is defective or you want to build a new computer, you don't just buy a PCB – that would be quite surprising given the prices up to the high three-digit range. Instead, you get a partially already equipped motherboard , which you can equip with additional hardware components as required. The main purpose of the computer is very important for the selection of the mainboard, i.e. whether it is a pure working computer for e-mail checking and for word processing or a gaming PC, on which you want to play graphically complex games or consume other multimedia content.

Important criteria are the existing CPU socket , since the processor has a significant influence on the working speed and performance of the PC, the integrated chipset , possibly already integrated graphics cards as well as the support of modern technologies for the acceleration of the computer (e.g. DDR4 support or higher). It is also important to note which connection options are available for additional internal components, cards and external devices. For example, there should be sufficient USB interfaces (preferably USB 3), LAN and WLAN interfaces , audio connections , connections for monitors , such as HDMI and/or DVI, and SATA and M.2 interfaces for connecting hard disks .
Our practical tip: Caution, risk of short-circuit!
It is generally not difficult to install a mainboard in the PC, however, it is important to proceed with caution, since it is sensitive electronics, which can easily be damaged if handled incorrectly. It is highly recommended – not only for installing the mainboard, but actually always when handling the inner workings of the PC – to take measures for ESD protection, e.g. to use an earthing band to prevent electrostatic discharge. In addition, make sure that the motherboard does not lie directly on the housing or make contact with it, otherwise short circuits may occur and cooling might be obstructed. Spacers are convenient, which are often included in the delivery.
FAQ - Frequently Asked Questions about Motherboards
What CPU socket do ich have?
If you want to use a new CPU, it is important to know which processor socket is available on your motherboard. For this it is important to know which motherboard you have . To find out, there are (partly free) analysis software. If you know the model, you can quickly find out which socket is available for you and which processors it is suitable for with a short online search (for example on the manufacturer's page).
The computer does not start, what was wrong ich when installing the motherboard?
First of all, the classic: Is the power supply guaranteed? You will forget to switch the power switch after work. If this is not the case, you have to check whether the mainboard is installed correctly, i.e. whether the ATX plug is connected, for example, so that the circuit board can be supplied with power. Always note: Before opening the housing and working on the inside of the PC, always turn off the power supply.
What was a chipset?
A chipset consists of several related circuits that perform certain tasks. The PC chip set is something like the pivot point of the board, because it connects the installed PC components together and provides a smooth communication of all elements. Which chipset is installed determines in part which other components can be used and which technologies are supported, therefore it is important to pay attention when selecting the mainboard. In addition, the chipset has a great influence on the performance of the computer, since it controls the interaction between CPU, RAM and other elements.
This text is machine translated. About Desktop Boards The mainboard is the heart of a computer, so to speak. It is the main circuit board of the computer, on which central elements are mounted by plugging or soldering. Please find out in our ...