Teksten forneden er maskineoversat fra den tyske originaltekst.
What are multi-core cables?

Which multi-core cables are available from Conrad?

FAQ – Frequently Asked Questions about Multi-Core Cables
What are multi-core cables?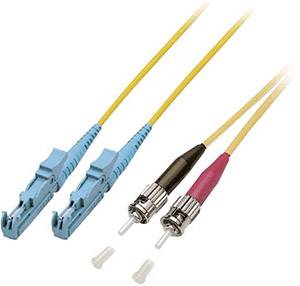 The term "multi-core cables" covers a variety of different cables and wires. These are cables that have at least two separately isolated live souls within the outer insulation. For example, the number of telephone cables can reach 200. One exception is the grounding straps, which may consist of a braid, similar to a strand, but are single-core in the electrical sense. Depending on the application, many cross-sections are used, some cables are provided ready for use with plugs and sockets (pre-assembled).
The insulation protects the inner conductors against contact as well as other external influences and partly has special thermal and chemical properties. A distinction is made between rigid or moving laying in the operating temperature. Silicone insulations offer a much wider temperature range than conventional ones. For a systematic and error-free work, the wire insulations in multi-wire cables are differentiated in color. Within the outer insulation, many cables are located in so-called twisting or twisting. This reduces the mutual interference of electrical conductors.
With the multi-core cables offered in Conrad's shop, you are able to solve any installation task in the industrial, domestic and private sector.
Which multi-core cables are available from Conrad?
The multi-core cables offered by Conrad are essentially divided into the following areas of application:

With special thermal properties of the insulation, partly in shielded design

By the meter in packed quantities

Among other things, cable with drag chain capability and torsion-resistant

For the safe data transfer even over long distances, some designed for the evaluation of sensor signals, as control and USB lines

Cables and metal bands with a higher cross-section for grounding electrical equipment

In different grid dimensions for connecting computer components
Power Cords & Mains Cables

For connecting industrial and domestic appliances to the low-voltage power supply

For the implementation of domestic installations in the low-voltage network

For forwarding mostly high-frequency, weak signals
Fibre Optic Cables (Prefab)

For interference-free signal transmission, ready to install with connection elements
Fibre Optic (FO) Cables (By the Metre)

Same purpose as pre-assembled variants
Network cable, 1-1 wired:

For setting up company networks and their connection to the digital outside world, ready to use with plugs/sockets
Network Cables (By the Metre)


Specially designed cables for long-lasting outdoor use
Connects the elements of a satellite receiver system, partly with plugs/sockets or partially assembled

All cables of various insulation protection equipment which can be used in the industrial area for supplying power to moving machine parts. Here are some of the bus and data cables mentioned above

In addition to the classic telephone receiver connection, there are spiral cables for supplying power to height-adjustable desks and other mobile office equipment, some with special mechanical and electrical properties.

Cable for controlling vehicle components, blinds, electric motors, sensors and much more as well as for connecting to batteries

For laying telephone cables, even in the ground or under adverse conditions of industrial use
The very large number of products is due to the fact that some products are available in different lengths, pre-assembled or not pre-assembled or sold by the meter.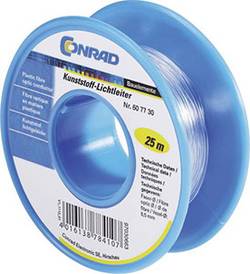 Within the specified usage categories, it is generally possible to select according to the price range, novelties and offers (with RoHS), customer evaluation, branch availability and by manufacturer (brand). In technical terms, the multi-core cables can be selected according to :
Number of wires: Up to 200.
Cable length: In centimeters, partly by the meter
Cross-sections of the individual wires: In various dimensions
Special features: Chemical, oil and/or UV resistance, suitable for outdoor or earth laying, exceptional temperature resistance, shielding in (special) subcategories
Cable type: Classification usually by systematic designation, for cables such as for loudspeakers or microphones with manufacturer-specific own names.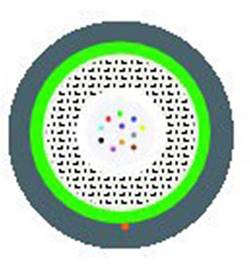 Other special features (not all):
CCA conductor
Abbreviation for Copper Clad Aluminum
Flame-resistant
In the event of a fire, low corrosive gases and smoke develop
Flexible
Combines strands in different wire versions
Shielded
The label "…(St)…" in the cable type means shielding
Halogen-free
The insulation is free of halogens (bromine, iodine, fluorine, chlorine). Avoids toxic and corrosive gases in case of fire
Flat design
Wire routing always side by side with separable bars
Torsion-resistant
Torsion-resistant, for example, when used on moving machine parts. A possible number of torsions for a defined temperature range is assured
Cable type: According to the internationally used abbreviations (letter and number combinations) – often a reference to the application possibilities.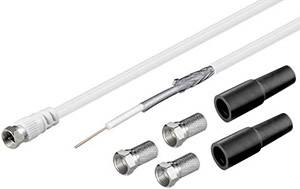 All wires, cables and cables are marked with abbreviations. There are European and national standards. Some examples are:
H as the first letter refers to cables according to the standardized short-term system within Europe
LiY means extra-low voltage stranded wire for fixed wiring, PVC insulation, flame-resistant
FRNC : Flame Retardant Non Corrosive for insulating coats that are flame resistant and do not release corrosive gases in the event of a fire (alternative abbreviation: LSNH)
A-2Y(L)2Y 02X2X0.6 SW is a telephone subscriber cable with PE insulation of the wires and the sheath for laying indoors, outdoors, in soil, in water and in concrete
FAQ – Frequently Asked Questions about Multi-Core Cables
What must be observed when using multi-core cables?
Cable installation is in the hands of trained specialists, also for laying and repairing in the low-voltage area. The applicable regulations must be observed in order to prevent the danger to persons and objects from electric current.
In public places, the laying of cables may be subject to permits.
When establishing communication networks, precautions must be taken for data security.
Adhere to the specified voltage and current ranges that are intended for the cables. This applies, among other things, to the prescribed temperature ranges.
Adhere to minimum allowable bending radius specifications. These radii are quantified differently, depending on the fixed and movable installation.
When carrying out repairs, always use cables with the same electrical characteristics and color-identical insulation as a replacement.
If necessary, observe separate regulations, e.g. for public buildings, lifts, fire protection equipment and emergency systems. Regular checks are sometimes required by law.

How long does a multi-wire cable last?
Cable life is indicated by various manufacturers with 30 to 50 years.
How do defective multi-core cables become noticeable?
Clearly visible cable and/or insulation breakage or breakdown, often at entry or exit from housings
A complete failure of the power supply or individual components of an installation
Current fluctuations when individual wires of cables in the wire structure are interrupted
Abnormal heating of the cable
Disconnected electrical connections to connected components
Teksten forneden er maskineoversat fra den tyske originaltekst.      About multi-core cables What are multi-core cables? Which multi-core cables are available from Conrad? About multi-core cables FAQ – Frequen...