This text is machine translated.
What types of network cables are there?

Network cable purchase criteria

Cat and network standards
Shielding against interference

Conclusion: So you buy the best network cable
What is a network cable?
With a network cable, often referred to as "patch cable", network-enabled devices such as PC, notebook, media player or TV can be quickly and efficiently connected to your own network and the Internet. There are different lengths and cables with different certifications. Network cables must be well shielded so that the data can be transmitted over the cable without interference and efficiently. Otherwise, the signals are disturbed by other electronic devices.
There are options to extend network cables, but this is not necessarily ideal. In addition, this usually increases the energy consumption and the performance breaks down. Only with the perfect cable can the end devices achieve maximum data transfer rates. Network cables can be used in the network in parallel to a wireless network (WLAN). In such a network, all devices can communicate with each other, regardless of whether they are connected via WLAN or cable.
What types of network cables are there?
Network cables are available in different versions and speeds. However, the cables can mainly be divided into two categories:
Home use
Industry, office and server
Streaming movies and other media data can result in large amounts of data. This is why high-quality cables are now also necessary in private households.
In the company environment, network cables should be as high-quality as possible anyway, because in most cases high transfer speeds are needed. In addition, good shielding and high-quality components are important. All cables have identical connectors with the designation RJ45 (type of connector). Network cables are connected to a network splitter (switch), among other things.
Many cables offer snap-in protection. The purpose of this is to prevent the latch for the network cable from being bent over and breaking off. The latch ensures that the cable is securely connected to the slot. If the latch breaks off, the cable can slip out of its slot.
Network cable purchase criteria – what do you need to pay attention to when you buy it?
When purchasing a network cable, it is important to consider its reliability and importance for day-to-day operation. It is particularly distinguished from the use in the professional and private sectors.
Our practical tip: Connection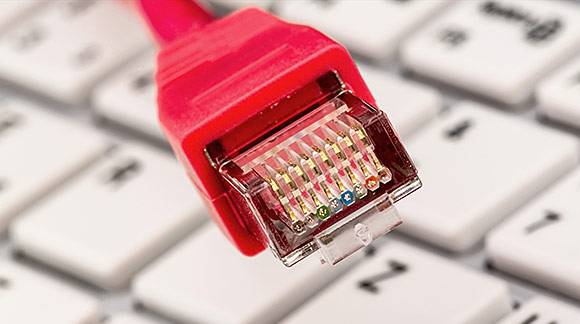 Connecting to the Internet often requires entry-level cables, because Internet line performance is often lower than the minimum performance of low-cost cables. However, there are also Internet connections that place high demands on the network cables.
If devices are to be connected in the internal network via a network cable, for example, media player with a network storage via a fast network switch, then one can better access high-quality cables.
Network cable for home use
Optimal length as required
Select at least category 5e (cat 5e), better cat 6
If the entire house is to be wired, the same requirements apply as for professional use.
Network cable for high-end use and professional use
Good shielding
Stable RJ45 plug
Suitable category for the network (cat 5, 6 or 7)
High-quality cable
Inner cables made of copper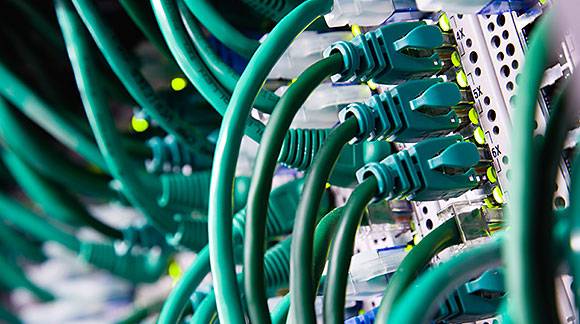 Understand special terms - cat and network standard
When purchasing a network cable, customers often encounter special terms. These have to be understood for the purchase at least in basic terms, in order to find the optimal cable. Speed plays an important role here. Cat 5, 5e, 6, 6a and 7 are distinguished here. In addition, the network standards 10BaseT, 100BaseT and 1000BaseT exist. However, 10BaseT and 100BaseT are now obsolete and will no longer be installed. However, they are still to be found in networks already installed.

CAT describes the operating frequencies and transmission speeds for which a cable is suitable. The categories (CAT) 1 and 2 are defined only informally; categories 3 and 4 are no longer commercially relevant.
The cables that are currently being used most frequently are CAT 5 and CAT 5e cables. The transmission speed of these cables is more than sufficient for simple applications such as surfing the Internet. But applications of the future are become more and more demanding, especially multimedia applications and those that involve copying large volumes of data. The higher the frequency range, the higher the transmission speed over larger distances. The increases and improves the performance of a network.
Engineering
Transmission Rate
Application area
Advantages:
Disadvantages:
Cat 5e
Up to 1000 MBit/s.
For conventional networks in the private sector
Cheap
Not suitable for fast networks
Cat 6
cat 6a
Cat 6 up to 1,000 MBit/s,
cat 6a up to 10,000 MBit/s.
For faster networks in a professional environment
Fast data transfer up to 10 GB
More expensive
CAT 7
Up to 10,000 MBit/s
Extremely high speeds in a professional environment
One of the fastest cable types on the market
Very expensive, depending on the hardware used
10BaseT
Up to 10 Mbps
Outdated data transfer standard
Extremely affordable
No longer suitable for modern applications
100BaseT
Up to 100 Mbps
Old data transfer standard
Very cheap, enough for slow internet connections
No longer suitable for modern applications
1000BaseT
Up to 1000 Mbps
Current standard for data transfer
Can connect all devices quickly and easily
Cable a bit more expensive
Shielding is important too...
As the quality of network cable shielding increases, the cable itself is affected less and less by external interference. Effects from interference may be mainly due to power cables laid parallel to network cables. Different types of shielding are distinguished, which are marked with two letters before and three letters after a slash: XX/YTP. The following always applies for all network cables: a TP at the end of the description always stands for "Twisted Pair", or twisted-pair wires.
| Abbreviation | Definition |
| --- | --- |
| XX | Describes the shielding around the entire cable |
| Y | Describes the shielding of the wire pairs |
| TP | Twisted pair |
| U | Unshielded (without any shielding) |
| F | Foil-shielded (shielding by metallized film) |
| S | Braided shielding (shielding by copper braid) |
| SF | Braid and foil shielded (shielding by metallized foil and copper braid) |
For example, a network cable with the S/UTP shielding would have a protective copper braid (S) between the twisted wire pairs (TP) and the outer plastic sheath. The wire pairs are also not shielded (U).
Examples of the most common shielding: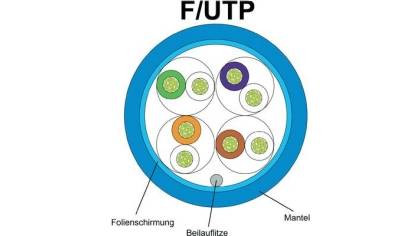 Foil screen around the entire cable, no screen around the pairs.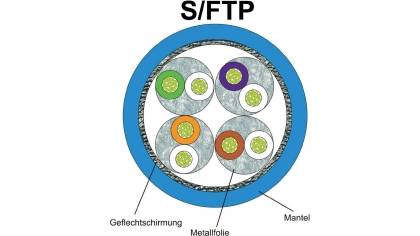 Braided shield around the entire cable, foil shield around the respective wire pairs.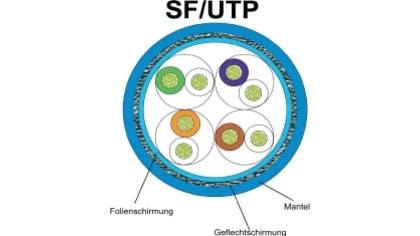 Braid and foil shielding around the entire cable, no shield around the pairs.
Conrad's extensive range of cables offers even more. Special applications often require special solutions.
Wired but not visible - Ultra-flexible network cables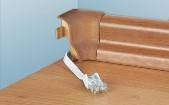 Laying network cables often turns out to be more difficult than expected. Carpets, door frames and even laminated floors can cause problems. Ultra-flexible, extremely flat network cables from Conrad solve this problem.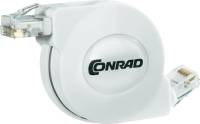 You need often a network connection when travelling or at meetings. But network cables are often impractical to carry around. You can fix this problem!
Save space by using "right" angles: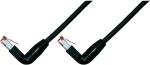 A further problem often exists in network cabinets or also in the home office: Lack of space – many network cables must be connected to the network switch in the smallest space. Things can become quite "cramped" very quickly.
Conclusion: So you buy the best network cable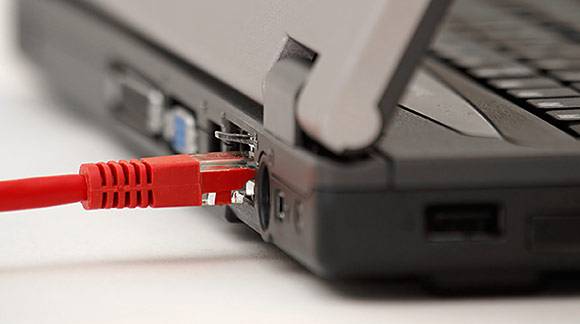 The quality of the network cable simply depends on shielding and the inner conductor. With a cat 6 cable you should always lie right, because it is suitable for all applications. Network cables should also have the appropriate length. Because: Cables that are too long can cause problems. For a stable connection, network cables must not be longer than 100 meters. If longer distances are required, a device must be positioned in between that can amplify signals, such as a network switch.
The cheaper the cable, the worse the shielding and the inner conductor is often. This is noticeable in the speed. If the connection needs to be stable, always use higher-quality cables.
This text is machine translated. About network cables What is a network cable? What types of network cables are there? Network cable purchase criteria Cat and network standards Shielding against interferen...