This text is machine translated.
Interesting facts about the subject of photo and video
Photos and videos make beautiful moments unforgettable and capture memories. Of course, beginners, ambitious amateur photographers and professionals have quite different requirements for cameras. The offer is correspondingly varied. Cameras vary considerably in performance, operation, design and price. To help you select from the extensive Conrad range, we provide an overview of important camera types: Compact camera, bridge camera, system camera and mirror reflex camera (DSLR).
What photo and video devices are available?

Our range of digital cameras and camcorders

What do I need to pay attention to when buying photo and video accessories?
Photo and video accessories – the wide range of Conrad products

FAQs: The most common questions in the photo and video area

Conclusion: How to buy the appropriate photo and video equipment
What photo and video devices are available?
| | |
| --- | --- |
| action cams | action Cam is a small digital camcorder for mobile shooting of moving images. action cams do not need to be protected from environmental influences such as vibration, moisture, dust, high or low temperatures. action Cams can be used in challenging weather conditions, at high wind speeds or even under water. They are easy to attach to various objects and are therefore used by cyclists, skiers, surfers, parachutists, divers or extreme athletes, for example, so that they have both hands free for the exercise of their activities during filming. |
| Picture Frames & Albums | Digital photo frames are becoming more and more popular. These are liquid crystal displays in the form of a picture frame that can store and display digital images independantly of a computer. They are equipped with a USB port, a memory card reader or other ports for data exchange. The Conrad online shop also offers a good selection of conventional photo albums, photo sleeves and spiral albums. |
| Flashes | Flash units provide the necessary object illumination at the moment of recording with a flash of light. A short, flash-like lighting is sufficient in photography because of the relatively short exposure times. To do this, the time at which the flash is triggered and reflected by the object must be synchronized with the shutter speed of the camera. Different flash methods can be used to achieve different effects and moods in the photo. An important criterion for flash units is the color of the light. Most current flash units emit a neutral white light from 5,500 to 6,500 Kelvin. They can therefore be easily combined with sunlight. |
| Camcorders | A camcorder is a video camera with a built-in video recorder. Since the mid-1990er analogueue technology has been replaced by digital recording formats in both professional and amateur applications. The most common system at present is DV, besides that there are MicroMV and Digital8. DV is characterized by loss-free copying compared to analogueue recording, simpler and more precise editing options and significantly higher image quality. Since about 2004, a new type of camcorder has been on the market, which works with the compression format MPEG2 and records the data on DV cassettes as well as tapeless media. As a further format, AVCHD is added from 2007, which works with an even stronger compression according to MPEG-4 and thus offers smaller file sizes with the same image quality as MPEG-2. Media used for recording are typically rewritable DVDs, removable microdrives, built-in hard drives or memory cards. The advantage of new formats is that they support HD, was DV can't. |
| Dashcams | Dashcams are video cameras that are usually mounted on the dashboard or windscreen of a vehicle and continuously record while driving. Suction cup mounts or adhesive pads are often used as mounting material. In a Dashcam, unlike conventional video recording systems, continuous recordings are digitally stored in a loop. Older recordings are overwritten (loop recording) after a programmable time has elapsed or when the storage medium's memory limit is reached. Many Dashcams have an acceleration sensor that provides write protection for the current video in the event of an accident. This ensures that the video is not overwritten. Some Dashcams have a built-in GPS receiver. |
| Digital SLR cameras | For SLR cameras, there is a fold-away mirror between the lens and the image plane. The image is displayed upside down on a normally horizontal matte disc before taking the picture. Digital SLR cameras are very similar to their analogueue counterparts in mechanical design, but instead of a film they house a picture sensor....... her camera is a camera that is a real camera. The main advantage of digital SLR cameras compared to their film-based predecessors is the direct availability of image data. The integrated display makes it possible to view the photos immediately. |
| Digital Cameras | Digital cameras use a digital storage medium as a recording medium instead of a film. The image is digitized by means of an electronic image converter. Digital cameras have ever-increasing image resolution: Many reach 24 million pixels, some even 41 million pixels. Many digital cameras have the option of recording films with sound even in high resolutions (HDTV, Ultra HD) or output the digital signals directly to an appropriate interface without intermediate storage. Thus, they can also be used as webcam. |
| Disposable Cameras | Disposable cameras are simple search cameras, where the film cannot normally be changed. They are given as a whole to the photo laboratory, where the camera is opened and the film inserted there is developed. |
| Instant Cameras | Instant cameras develop the paper film immediately after triggering and throw it out as a finished image. In order to enable immediate development, an instant camera is loaded instead of a simple film with a stack of paper sheets whose light-sensitive layer corresponds to that of the negative film. The photo material contains the necessary chemicals in the form of a paste to develop the image. When the imager is pulled out, the chemicals are distributed between negative and positive and transport silver particles for black and white material, and for color films, dyes that are stored positively in the . |
Our range of digital cameras and camcorders
System cameras
Combine the best of both worlds.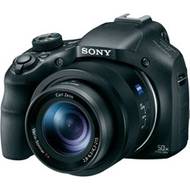 High-quality equipment with interchangeable lenses in a brilliant compactness.
A fixed lens with an enormous focal length range distinguishes these super zoom cameras.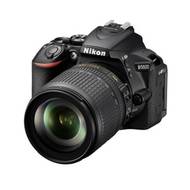 Take photos with the premium class among the digital cameras and use them for creative and professional recordings.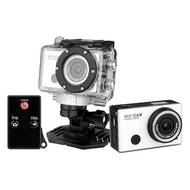 Sports, action and outdoor cameras with high resolution and small format for unlimited use.
Small, light and uncomplicated - the ideal companion for everyday life.


It has never been so easy to make, transfer, process and archive high-quality recordings yourself.
Our practical tip: The mega pixel myth
Megapixel≠ Megapixel: The assumption that a camera with a high number of megapixels will produce a better image is not always true. With the same number of megapixels, the quality of the two images is often completely different, because it is primarily the lens that counts. Modern digital cameras have up to 41 megapixels. However, more pixels are not automatically better. In compact digital cameras with a small image chip, pixel madness is rather negative. The high number of pixels increases the image noise and color and brightness information are mixed up. Individual colored dots appear in single-colored surfaces.
What do I need to pay attention to when buying photo and video accessories?
Suitable for use
Application area
Analogueue or digital
Shock resistance, water or dust proof
Image quality
Mounting options
Ease of use
Can be extended:
The appropriate properties
Resolution
Focal length
Sensor
Zoom
Lenses
Accessories
Battery power
Compatibility with the home PC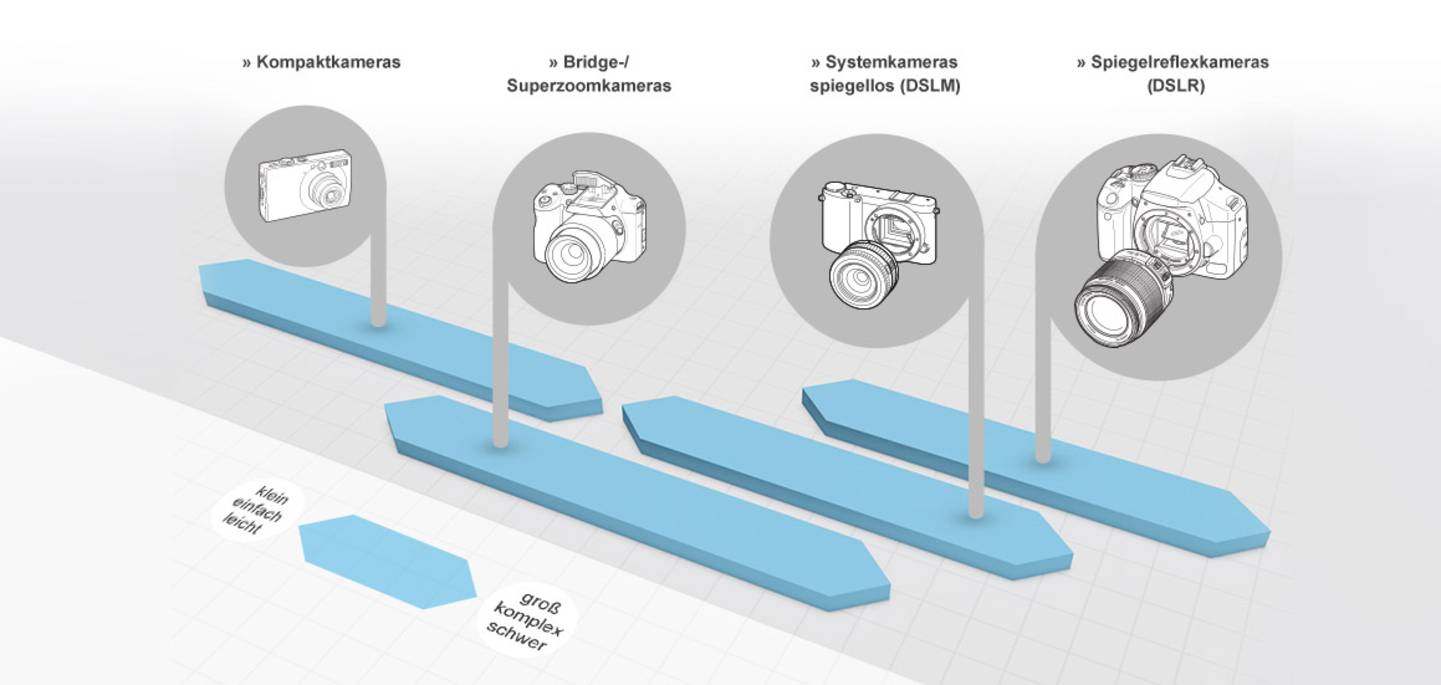 Photo accessories or video accessories – the wide range of choice at Conrad
To match your camera, you will find a wide range of accessories:
FAQs: The most common questions in the photo and video area
Prefer a normal digital camera or a system camera?
Digital cameras are handy and small. Models with zoom lens are suitable for any shooting situation. ideal for beginners, on trips and for family celebrations. The system camera, on the other hand, is the tool for ambitious photographers and professionals. Your lenses can be changed. A big advantage, because lenses with a fixed focal length bring more picture quality. For normal use, however, a normal digital camera is quite sufficient. For higher demands, the system camera is the right choice.
Prefer an analogue or digital camera?
Many people are used to a viewfinder when photographing. The viewfinder for viewing has an important advantage: It shows the picture clearly, even when the sun shines. The other is the monitor on which the image is hardly visible in sunlight. On the other hand, the optical viewfinder has a serious disadvantage: In the case of compact cameras, the cut-out does not match the actual image. Up to one third of the viewfinder is adjacent. It is not useful for close-ups. The optical viewfinder does not work even at dusk. Therefore, choose a camera with a good electronic viewfinder or even better a mirror reflex camera, if you want to create the exact cut-out even when recording. The viewfinder of the mirror reflex cameras is better because they show the image section that the camera actually records.

What do ich need to pay attention to when selecting the battery?
Compact cameras are often noble. Some are chic and cute small. This has one disadvantage: You work with special batteries. The customized memory cells are expensive and not available everywhere. If the juice goes out on holiday, the photo session is over. Standard batteries of the types Mignon (AA) and Micro (AAA) are much cheaper. They are also available worldwide.
Therefore, choose a camera with standard batteries when traveling a lot. Cameras with standard batteries even work with disposable batteries in case of need.
Conclusion: How to buy the appropriate photo and video equipment
Many cameras built into smartphones already provide enough good images for occasional photography. If you prefer higher picture and video quality and need longer battery life, you can use a digital camera. Digital cameras are available for a wide range of applications. A precise definition of the individual application areas is therefore absolutely necessary. The Conrad Online Shop offers detailed product information on the range of services and functions. And you can get the necessary accessories right away. The Conrad Shop also offers a wide range of products for fans of analogueue photography.
This text is machine translated.  Products Interesting facts about the subject of photo and video Photos and videos make beautiful moments unforgettable and capture memories. Of course, beginners, ambitious amateur photographers and profe...