This text is machine translated.
Power tools: Sawing, grinding and drilling with a lot of power!
With electrically driven tools, you can perform tasks quickly, comfortably and safely. Whether small repairs, larger hobby projects or in professional use: Here do-it-yourselfers, craftsmen and hobbyists find hand-guided machines – either with power cable or wireless with rechargeable battery.
Power tools: Strong machines for house, garden and workshop

What power tools do you need?

Electrical appliances with power cable or cordless with battery?

Which electrical appliances are also useful?

These features are important for power tools
Power tools: Strong machines for house, garden and workshop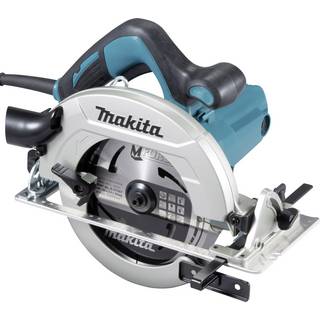 Bring old furniture back on the ground, drill holes in masonry and concrete, grind surfaces, mill wood, build kitchens, saw openings, replace cracked floor tiles or tackle upholstery fabric: Power tools and machines of the latest generation simplify your work as DIY or craftsman.
Power tools are driven by an electric motor and are usually guided by hand. The electric drive has been able to cope with even the most demanding DIY tasks and saves you a lot of time, power and effort. In this way, you can concentrate on the essential while screwing, drilling, grinding, chiseling, cutting, sawing, milling, polishing and repairing. With variably adjustable motor power, individual setting options and a large range of accessories, you can do many tasks in the house, garden and workshop yourself and thereby save.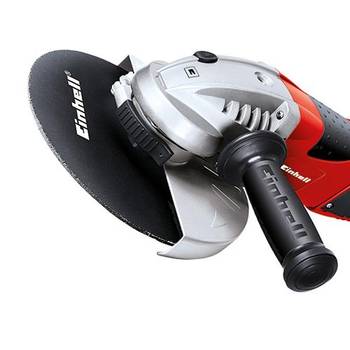 Most E-devices are handy and can be used flexibly, where you are needed: At home, on the construction site, in the open, with neighbors, friends or customers. All you need is a power connection. Wireless electrical appliances use a battery as a power source. After charging at the charger, battery models are also ready for use where no socket is available or a cable would restrict your range of movement.
The most well-known manufacturers of power tools include AEG, Bosch, DeWalt, Einhell, Fein, Ferm, Flex, GEDORE, Hitachi, Makita, Metabo, Milwaukee, Proxxon, SKIL, Scheppach, STEINEL and Renner.
What power tools do you need?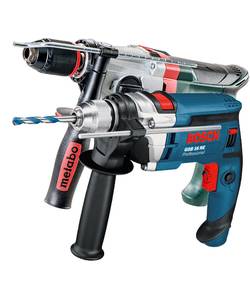 From cordless screwdrivers to multi-purpose tools, from brachial hammer drills to simple hot glue guns: Power tools work according to their application area with rotation, stroke, shock, vibration, heat or a combination of these. The choice of the optimum machine depends on the specific task and the workpieces and building materials you want to process.
For smaller repairs you do not need to buy a machine park. The more precise the idea of your own requirements and the expected stress, the easier it is to choose the appropriate power tool. Think of future projects that may require more functionality – after all, use the power tools for many years to come. It is often worth considering a better equipped or more powerful model. With its power reserves, you can use it flexibly in various situations.
Electrical appliances with power cable or cordless with battery?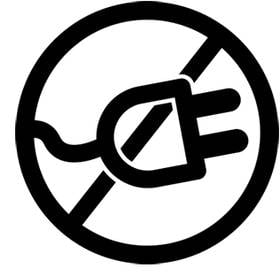 Electrical appliances are available with a mains plug and/or rechargeable battery. Power independant models with powerful and durable battery provide wireless freedom and are in many cases a real alternative to power-operated machines. The most well-known is the cordless screwdriver (cordless drill driver). There are also cordless drills, cordless impact screwdrivers, cordless handheld circular saws, cordless jigsaws, cordless angle grinders and many other battery-operated helpers. A battery model is often as powerful as the network variant and can be economical despite the higher price. You benefit from its convenience in many situations.
The professional battery tools available today are much more powerful and efficient than older models. The lithium-ion rechargeable batteries (Li-ion) are state-of-the-art. They have a much higher cell voltage than old nickel-based batteries (NiCd and NiMH). You need fewer battery cells, which makes the power tool smaller and lighter – or significantly more powerful at the same size. Other advantages of Li-Ion batteries: Minimal self-discharge and no memory effect.
When purchasing, compare the voltage indicated in volts (V), approximately 10.8 V, 18 V or 36 V. The higher the voltage class, the stronger and more potent the machines are as a rule. If there is a capacity indicator to check the charging status, you always know when you want to recharge the battery. A second battery is useful for those who want to do work without a break to recharge the battery.
Many manufacturers offer machines and accumulators of a voltage class in system sets. The battery then fits into many tools of the relevant brand. This results in many possible combinations with the same battery. If you already have a system battery, you can buy additional devices without a battery and charger at an attractive price.
Our practical tip: Use stationary power tools
Most of the electronic tools are hand-held, some devices can also be used in a stationary location. For example, some jigsaws, circular hand saws, drills, surface milling and electric planers can be fixed using a holding device supplied or available as an accessory. This allows you to attach the device to the work table and have both hands free for guiding the workpiece. Extraction systems, lathes, large milling machines and planing machines are intended for stationary use due to their application area and their dimensions.
Which electrical appliances are also useful?
The e-tools you use to complete your workshop equipment depend on your favorite artisanal area. Straight cuts in wooden boards, chipboard and plastics are the quickest way to do this with a circular hand saw. A snipping saw or miter saw is ideal for profile cuts. With a table saw you can do your own wood cutting.
You need an electric router to produce surfaces, grooves, guides and contours. An electric angle grinder is recommended for metal working. Such power cutters, such as angle grinders, also called, have a fast rotating round grinding wheel, which is driven by an angle gear.
A hot air gun can be used to heat specific work areas, such as deformation of plastics, application of adhesive films or welding of plastics. Hot air guns are also suitable for removing paint or paint layers on wood as well as for killing molds in the apartment. A color spray system helps you apply color evenly.
These features are important for power tools
In order to have fun at home work for as long as possible, there are a few points that provide you with orientation in the product selection.
Power, speed and electronic speed control
Depending on the device type, the product description shows the nominal power in watts, speed (idle speed), maximum torque and cutting depth. The data are an indicator of the performance, pulling force and working speed of the machine concerned.
A multi-speed transmission (2-speed or 3-speed) or electronic speed control allows the speed/torque ratio to be tuned. A motor brake or an auto-stop function prevent the device from running again. Drives with brushless motor technology are particularly durable.
Dimensions and weight
Compact dimensions and a low weight make it easy to use even in confined spaces. The size and weight are also relevant when transporting and storing equipment in the workshop, garage or hobby room.
Housing and handle
An ergonomically shaped, balanced housing and rubberized handles provide a secure hold for fatigue-free working even in continuous use. Devices with a stand can be safely parked in between when the tool is not in use.
Security
The power tools offered by Conrad meet high safety standards and have all the necessary safety test seals. The most famous German seal is "GS" and stands for "tested safety". "CE" confirms that the device complies with EC safety guidelines. Other test seals are the TUV or VDE mark.
Tool-free change of accessories
Devices that allow you to quickly change accessories or attachments without the need for tools are beneficial for longer or frequent use. If, for example, saw blades, drills, bits or milling heads can be exchanged via a lever or a turning device, you save valuable minutes.
Extras and included accessories
Useful extras include additional handles, an LED work light for illuminating the work area and a laser for marking the cutting area when sawing. Also compare the accessories included in the delivery.
Which accessories are important for power tools?
Drilling without drill bits, screwing without bits or sawing without saw blade – this cannot work! For all electrical devices, the accessories included are specified in the product description. For each electrical device, you will receive additional suitable accessories as a suggestion. This allows you to conveniently assemble what was needed for your tasks.
This text is machine translated. Power tools: Sawing, grinding and drilling with a lot of power! With electrically driven tools, you can perform tasks quickly, comfortably and safely. Whether small repairs, larger hobby projects or in prof...