Proximity Switches & Motion Sensors
This text is machine translated.
About proximity switches and proximity sensors
Where are the proximity sensors used?

What are the different switches?
What was proximity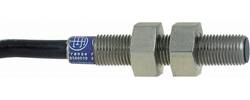 Proximity switches or sensors are active components that react to the approximation of certain materials or objects without contact from a certain distance. Depending on the function, they differ greatly in their design, as some sensors react to the change in an electrical field. Others, on the other hand, are magnetic proximity switches, which means that they are triggered by proximity of magnets. However, all the models have certain common advantages: By working without contact, they are almost completely wear-free and therefore have a long service life. In addition, they are largely free from environmental influences and therefore work very reliably.
Where are the proximity sensors used?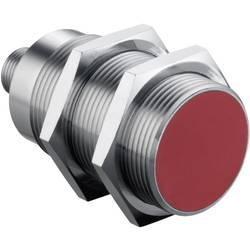 Due to these positive properties, the proximity switches are very popular and are used in the field of sensors in different areas for different purposes. They can be used in production processes for determining the position of machines, production parts or shafts, for quality assurance, for checking material or thickness of material, for measuring distances or level, as limit switches and also in safety technology as non-contact proximity switches. This is why they are often used in industries that are highly automated or where the greatest possible degree of automation is sought. In addition to the technical data, costs also play an important role in the use of the components, as cheaper versions with a lower functional scope are also suitable for individual applications.
What are the different switches?
There is a wide range of different variants, all of which have special orientations. In the Conrad shop you will find three of the most frequently used components, which come from the group of ultrasonic sensors, capacitive sensors and inductive sensors.
inductive sensor;
Inductive proximity switches are sensors that react to changes in a self-generated electromagnetic field. They consist of an oscillator, a connected possibility for the evaluation of the received signal and an output stage. Due to its special design, the oscillator generates a magnetic field guided in a certain direction that represents the active surface of the sensor. If a piece of metal is brought to the surface of the inductive proximity switch, the magnetic field changes and the sensor detects this and emits a signal. Since the inductive switch only reacts to metallic materials, the sensor cannot be used everywhere, but is usually somewhat cheaper than other sensors.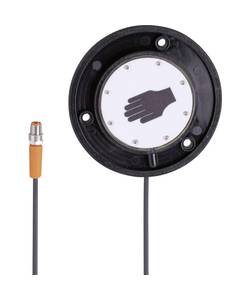 Capacitative sensor
Capacitive proximity switches function like a capacitor in principle and therefore react to the change in capacity by introducing an object into an electrical field. In the case of the capacitive sensor, this is its so-called active surface. Unlike inductive proximity sensors, the capacitive switches can thus also react to non-metallic materials such as plastics or even liquids. Due to this flexibility, capacitive sensors can be used in a wide range of industrial areas with different tasks, from use as a level sensor to position determination.
Ultrasound sensor.
A slightly different type of proximity sensors are ultrasonic proximity switches. These do not react to a specific material, but rather detect objects in their measuring radius based on the reflection of an ultrasonic signal.
Are you interested in one of the sensors and are you looking for a more detailed description? Further information on the individual variants can be found at Conrad on the respective sensor pages.
This text is machine translated. About proximity switches and proximity sensors What was proximity Where are the proximity sensors used? What are the different switches?   What was proximityProximity switches or se...