This text is machine translated.
Large memory with fast data transfer
Memory (RAM) are the "water carriers" among the hardware components of a PC. Other parts, such as processors and graphics cards, often get far more attention, while good memory is a big part of a computer's ability to get its full performance. "Good" does not mean only big. Our guide explains what was needed to know about RAM.
What to look for when buying a memory?

Our practical tip: Check compatibility with the motherboard

FAQ - Frequently Asked Questions about Memory
What was memory?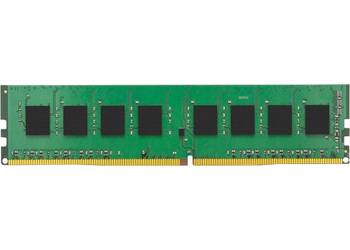 Memory is a hardware component for computers. It consists of several memory chips, each containing millions of memory cells. The cells are arranged in a grid of columns and rows. On a circuit board with electrical contacts, they form a memory module or "DIMM" (dual inLine Memory Module, for "double-row memory module" ). A single memory chip contains many millions of memory cells arranged into a grid of columns and rows (Pages). Memory is also" referred to as main memory or as random access memory (RAM)." They are "volatile" data stores. Unlike non-volatile memories, which serve as long-term file storage, volatile data is lost as soon as it is disconnected from the power supply, that is, when the computer is turned off.

Memory does not have to store data permanently because it is only important for the operation (work) of the computer. Its function is to cache the data of running programs and applications so that they can be accessed more quickly by the main processor. Non-volatile, such" as hard disk drives (HDDs) and SSDs (solid-state drives) have much more storage space than memory, even if they are a hard disk drive in the form of a USB stick, but they take much more time to provide data after a read command arrives. Without memory, a computer with a powerful processor would be much slower.
To illustrate the functioning of a memory, one can imagine a computer like an artist's studio. In order to create an image, the artist must apply certain colors to a canvas. The executing instance, the artist, is the main processor in the context of a computer, the finished image corresponds to a running program. It is made up of certain colors or files. Of course, the artist could go to his material store every time, pick the tube with the correct color and put some of it on his brush, then go back to the canvas and apply the color until he needs a new color. But that would draw the process enormously in length. Instead, he gives a clack of every color he needs for an image, on a portable palette he can hold in one hand while painting with the other. Similarly, a computer temporarily stores files it needs for a program on the RAM, rather than going the long way to the hard disk each time.
What to look for when buying a memory?
There are several features that provide information about what memory is capable of and, consequently, what it can be used for. In addition to a handful of other factors, the quality of a memory can be measured mainly by three characteristics:
The more space a memory provides, the more data it can simultaneously make available for access by a processor. Depending on complexity and scope, programs and applications may contain more or less data. The amount of memory capacity specified in gigabyte (GB) determines how many of them can be run. If there is not enough disk space, performance may drop. The affected device program stops, freezes, "hangs up" or cannot be started at all. Especially data-intensive applications are, for example, computer games, high-resolution videos and image editing programs. As technology advances, more and more storage becomes affordable. Most PCs now have 4 to 16 GB of RAM, depending on the price class.
The data transfer rate is also important. A memory can be able to store as many files as possible. If he can't provide it quickly enough, the computer works at a snail's pace. The data transfer rate indicates the amount of data a memory can transmit within a period of time. It is usually expressed in gigabyte per second (GB/s).
Another important criterion for the performance of a memory is the access time, i.e. how long it takes for a data unit to be transferred from the RAM to the processor. It is calculated from the clock frequency and three so-called timing parameters: CAS Latency or Tcl for short measures the duration between sending the read command by the respective processor and receiving the read data. The RAS-to-CAS Delay or Trcd is the minimum duration between activating a line or bank and sending a read or write command. RAS Pocharge Time or TRP is the minimum time between disabling a row or bank and re-activating a row in the same bank.
In addition to these three factors, compatibility with all other hardware components of the system affects the performance of memory, such as the memory controller. The chip controls the communication between the processor and RAM. Depending on the architecture, it can only support one or two RAM. In the latter case, we are talking about a "dual channel".
Our practical tip: Check compatibility with the motherboard
Another less-regarded component that has a significant impact on the compatibility and performance of a memory is the motherboard of a computer. The motherboard, also known as the motherboard or motherboard, is the central PCB of a computer on which all essential components are attached. Depending on the version, it has different memory and memory bus slots that transmit data, control and address information to the main processor. Different memory modules are optimized for different connections. Whether and to what extent memory modules are compatible with a motherboard can usually be determined by the respective manual.
FAQ - Frequently Asked Questions about Memory
What was the meaning of the addition "DDR"?
The addition of "DDR" stands for double date rate (double data rate"), a method developed to increase data transfer rates. DDR can transfer twice as much data at the same bus number. Over the years, the principle has been further optimized to achieve even better results. The individual versions are simply distinguished by numbering. DDR2-RAM is thus the successor of DDR-RAM; DDR3-RAM and DDR4-RAM followed. In our online shop you will find memory of different DDR generations; suitable for every need.
How much memory is required?
The amount of memory a computer needs depends primarily on its application. A working laptop for the office, which only needs to run a few Office applications and browser windows, requires comparatively little memory. In this case, 4 GB RAM is usually sufficient. Other uses require significantly more powerful storage. Multimedia centers and gaming PCs are a classic example of computers that need more memory because they run graphics-intensive programs.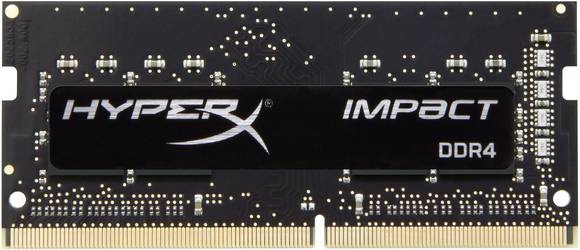 To enjoy movies and current computer games in full HD or even 4K resolution not only pin-sharp, but also without jerkers, such systems should have access to at least 8 GB RAM or even 16 GB RAM. Even larger memory is not normally required for private use, and is also very expensive. 32 GB RAM or 64 GB RAM is only required for extremely demanding applications in the commercial and industrial sector, for example, to design three-dimensional components or to calculate animation films.
How do I upgrade a PC's memory?
Depending on the structure of a computer, it might be a better way to add new memory to it to improve its performance. This applies primarily to self-assembled PCs, as gamers often use, and ready-delivered desktop PCs of classic design. Classic desktop PCs consist of externally connected peripherals such as a screen, mouse and keyboard connected to a separate computer unit (tower) enclosed in a housing. Such housings can usually be easily screwed on, allowing access to the internal components.
Laptops and all-in-one PCs, which integrate the computer unit and display in the monitor's housing, are usually not so suitable for retrofitting the RAM, because their components are more difficult to access. In the sense of the space-saving design of such devices, they are mounted in a very narrow space and partly even firmly welded. How much memory can be replaced, i.e. where the old module is located and how the new module can be replaced, depends on the respective products. There are, however, some aspects that need to be considered universally:
Static electricity can damage PC components. Touching the unpainted parts of the metallic casing or wearing an antistatic wrist strap before installation ensures that there is no harmful discharge. The PC should also be shut down and disconnected from the mains before installation. Afterwards, the screws of the housing can be loosened.
This text is machine translated.      Large memory with fast data transfer Memory (RAM) are the "water carriers" among the hardware components of a PC. Other parts, such as processors and graphics cards, often get far more a...