About Programmable Logic Controllers (PLCs)
PLC - meaning and application areas

Structure of a programmable logic controller

The most important purchase criteria for PLC systems

FAQ - Frequently Asked Questions about SPS
PLC – meaning and application areas
The abbreviation PLC stands for programmable logic controller . The term Programmable Logic Controller or PLC is commonly used in English-speaking countries. Programmable logic controllers can be used to control or control machines or plants. werden. A programmable logic controller or a programmable logic controller can be programd on a digital basis and can be adapted to the respective requirements. In view of the increasing complexity of modern machines and production plants, this automation solution is an indispensable part of everyday industrial life.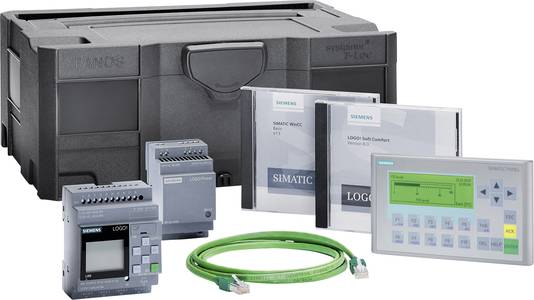 The first such systems are based on the two engineers Richard E. Morley and Odo J. Struger back. While Morley presented his "Modicon 084" as a "semiconductor-based sequential logic computer" in 1969, Odo J. Strager is involved in the development of a PLC for the Wisconsin-based company Allen-Bradley. Both engineers are considered the forefathers of the programmable logic controller. Over time, requirements have increased – SPS development has progressed and has produced many different variations.
Programmable logic controllers are the ideal solution if applications, machines, plants and processes are to be individually controlled or controlled using digital technology . PLC control is ubiquitous in everyday life and is used, for example, in traffic lights, elevators or for shutters, as well as heating or gate systems. Among other things, it can be found in packaging machines, in steel processing or in crane systems.
Structure of a programmable logic controller
Over time, the programmable logic controller has been further developed and adapted to the needs of industry. PLC controls offer numerous advantages: Their flexibility allows them to be used in a wide range of industries. Changes can be made at any time without touching the hardware. The individually programmable devices for machine control and control meet even the most demanding requirements. They are usually to be installed in a space-saving way. In addition to the possibility of remote maintenance of integrated PLC controls, their communication capability is also one of their advantages. However, in order to be able to use the control modules accordingly, in-depth expertise is required depending on the application area.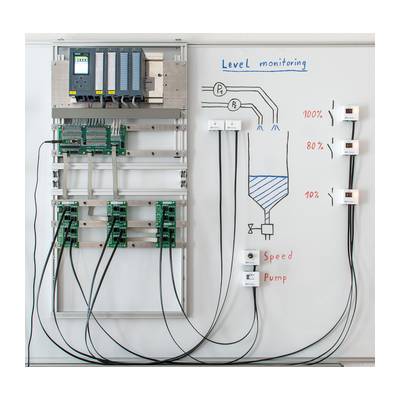 A classic PLC consists of the following elements:
The control device is connected to buttons, light barriers or temperature sensors, for example, via the inputs. This allows the PLC to determine the current status of the machine at any time.

The outputs are connected to actuators, such as hydraulic valves, with which the PLC controls the machine.

The user program , the PLC software, defines how the outputs are to be switched depending on the inputs.

Interfaces are used to connect the PLC to other systems.

A power supply , a CPU and an internal bus system complete the PLC package.
The most important purchase criteria for PLC systems
When purchasing programmable logic controllers, it is important to first consider which PLC type is the right one for the intended purpose.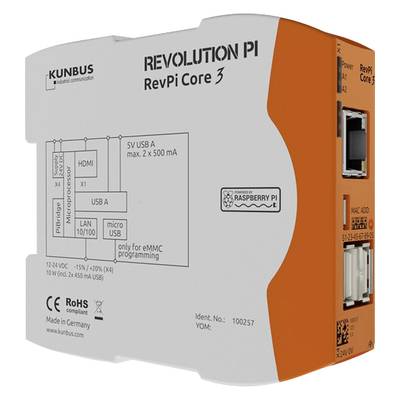 A classic PLC is usually programd with the help of a computer, while no computer is required for operation. A distinction must be made between modular, compact and slot PLCs. Compact PLCs are usually more economical and space-saving and mainly perform automation tasks of a small scope. In addition to PC-based applications, there are compact PLCs that you can program without a PC, using an operating panel. With modular solutions, you can flexibly assemble the control unit from individual plug-in modules to program more complex control and control tasks. Slot PLCs are models that are implemented as PC plug-in cards. PLC controls must also be distinguished according to their operation. In addition to cycle-oriented models that check inputs in the fixed cycle as well as cyclic PLCs with interrupt processing, event-driven models are also available.
When purchasing PLC controls, you should pay attention to the number of inputs and outputs. Often additional parameters need to be checked, which were not taken into account during planning. Also check if you need a PLC system with integrated display and touch panel. In some cases, it is sufficient to read and manage the programmable logic controller via an existing IT infrastructure.
In our online shop you will find various PLCs, including Arduino, Berghof, Panasonic, Raspberry or Unitronics models and modules. In addition to a wide range of "Phoenix Contact" components, controllers and HMIs for industrial PCs, Siemens systems and accessories as well as special training systems are available.

Eaton control relays, Crouzet or "Schneider Electric" , HMI touch panels from various manufacturers, IDEC controllers and in.hub gateways designed for the "Industry 4.0" environment are also available. Our online shop also offers a wide range of sensor and actuator boxes. In addition to various control boards, modules and mounting accessories, we also offer I/O systems from Weidmüller, Wago and Wachendorff.
Our practical tip: Documentation
With a detailed and easy to understand documentation of the PLC in the software code, you enable all future users to quickly understand the meaning and purpose of the PLC, to get involved and to make adjustments.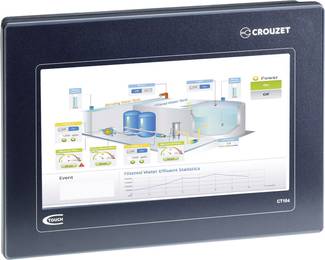 What is a VPS?
VPS is a connection-programd control based on relay switches. Since this control type is hard-wired, it can only be individually adapted to new conditions with some effort – in contrast to the PLC.
What are the disadvantages of a PLC?
The acquisition costs for a PLC are usually higher than for a VPS, so a PLC is rarely worthwhile for small applications. Trained personnel are also required for programming.
What is an HMI module required for?
HMI stands for Human Machine Interface and refers to an interface between man and machine. To enable users to operate and control the machines without any knowledge of PLC programming, these intuitive user interfaces are integrated if required.
A must-have for every toolbox
The tool box of a plant builder contains a wide range of equipment, including programmable logic controllers! You can find out why a PLC belongs in your toolbox in our guide!
About Programmable Logic Controllers (PLCs) PLC - meaning and application areas Structure of a programmable logic controller The most important purchase criteria for PLC systems FAQ - Frequently Asked Questions about SPS &...