This text is machine translated.
Useful information about switch programs
Which switch ranges are available from Conrad?

FAQ – Frequently Asked Questions about Switch Programs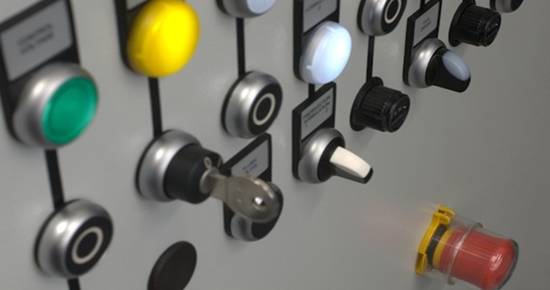 Under the name of switch programs all components of the electrical installation are combined with which switching can be done and with which electrical connections from walls or (office) furniture in the form of sockets for different tasks are implemented.
The decisive advantage of such a program is that one can equip a living or office unit completely with a uniform design, which is adapted to the design requirements of the environment. This means that you can respond very well not only to the technical requirements but also to the design requirements of the customer.
Switch programs include wall switches and buttons, dimmers, sockets, antenna sockets, network connections, motion detectors, temperature monitors, connections for audio connections as cinch plugs and sockets as well as media connections as F- (for satellite signals), HDMI-, USB-, jack- or VGA-socket or plug. The corresponding accessories such as mounting frames, adapters or covers are available for all components.
The sockets and switches for 230 V mains voltage and many other elements are flush-mounted and surface-mounted. Some sockets have child protection or can be locked.
The switch programs in Conrad's online shop are arranged by provider. Within a provider, further selections are possible from a technical point of view.
A brief description of the manufacturers of the switch programs is intended to make it easier for you to select a product and design line:
Which switch ranges are available from Conrad?
Many suppliers have developed moisture room designs from their existing programs. This ensures the IP44 degree of protection, protected against access with a wire and against water spray.
Conrad has also developed an innovative series of adapter frames with which almost any switching program application can be used in existing frames of an installed switch range. The adapter frame ensures that there is no visible, visually ugly gap between the frame and the element used. The adapter frames are naturally available in the matching colors of the corresponding switch range.

Busch-Jaeger Schmenschprogramm
Busch-Jaeger Elektro GmbH has been a manufacturer of electrical installation technology from Lüdenscheid since 1879 and belongs to the ABB Group. Conrad's range of switches and wet room switches.
GAO Switch Product Range
Gao is the home brand of EverFlourish Europe GmbH from Friedrichsthal. The switch range also includes wet room versions.
Siemens Switches
The Siemens switch range is only a very small part of the product portfolio of the Group, which was founded in Berlin in 1847.
Sygonix Switches Sygonix is
a Sygonix brand, which is represented in the fields of installation, climate, safety and light
The
Conrad professional shop offers furniture-mounting switch programs here on products from InproProject from Lüdenscheid, which specializes in special switch programs for the furniture industry.
Makel Switch Product Range
The Makel Group of Companies, headquartered in Turkey, was founded in 1977 and manufactures components for electrical installation. The German headquarters is in Gronau. Conrad offers switching programs from Makel also for the humidity room application.
Merten Switch Product Range
Merten has been standing for more than 100 years for solutions for intelligent buildings. The product range includes many internationally renowned switching programs, motion and smoke detectors as well as solutions for intelligent building control systems. The company is represented in the Conrad-Shop with switch program for indoor use.
GIRA Switch Product Range
Gira stands for building technology for controlling lighting, heating and blinds as well as door communication, multimedia and security systems. The switch range is modular, including flush-mounted radios, timers or temperature controllers.
JUNG Schmtswerprogramms
die Albrecht Jung GmbH & Co. KG. KG was founded in 1912 in Schalksmühle in the country of Germany and offers switches, sockets, dimmers and guards. In addition, the portfolio includes lighting, blind and temperature control, radio technology, KNX technology, door communication and multimedia control.
KOPP Schmafte der
Heinrich Kopp GmbH from Kahl am Main develops, manufactures and distributes electrical installation material since 1927: From simple plugs, to mobile devices such as adapters and socket strips, to radio systems for electrical installation. The focus is on the wide range of switch programs, including Conrad.
WHD Switch Product Supplements
WHD develops and manufactures audio products and customized audio solutions that combine sound and design, and also promise easy operation and installation.
Oehlbach PRO
has been synonymous with high quality cable connections and hi-fi accessories since 1974. The company Oehlbach Conrad offers special installation solutions for the entire home entertainment sector.
PEHA switch range
Practical orientation and quality awareness have been the hallmarks of PEHA since 1922, when the company founders Paul Hochköpper and Otto Winkel in Lüdenscheid began manufacturing high-quality light switches and plug-in devices.
Viko wet room switch range
The Viko range at Conrad includes switches and sockets designed for particularly heavy loads. They have a large interior and an optional labeling window. The upper parts can be replaced at any time with the same lower part.
Berker's switch range
in 1919 left the first rotary switch the "specialist factory for electrical installation equipment" of the Berker brothers in Schalksmühle – esthetic and functional even then. Today Berker offers electrical installation material for the entire residential and functional building sector as part of Hager. Conrad offers switches and wet room switches.
FAQ – Frequently Asked Questions about Switch Programs
What safety instructions must be observed when handling switch programs?
Work on the 230 V mains may only be carried out by a specialist taking into account the valid regulations (e.g. DIN VDE).
All activities may only be carried out if the mains voltage is switched off. Failure to observe the installation instructions can cause damage to the device or even fire. Opening the device or other device interventions will void the warranty.
Protection against accidental contact must be ensured for use.
In the event of malfunctions or damage, the device must be disconnected from the power supply immediately and secured against further use.
This text is machine translated.       Useful information about switch programs What was a switch range? Which switch ranges are available from Conrad? FAQ – Frequently Asked Questions about Switch Programs ...