This text is machine translated.
Tablets: Surfing, productivity and entertainment – at home and on the go
Tablets and e-book readers are small flat computers and useful everyday companions. They are light and easy to transport and are available in various display sizes. Our guide explains the differences between the tablet and eBook reader device types and the individual models and the selection criteria used to find a perfect device for your application.
What is the power of tablets and e-book readers?

Comparison: The differences between tablets and e-book readers

Checklist for your tablet

How to find a suitable device
What is the power of tablets and e-book readers?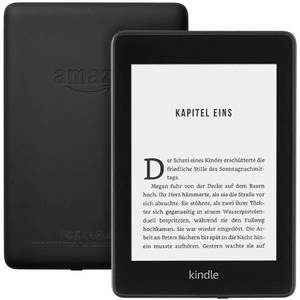 E-book readers are the digital alternative to a fully packed bookcase. Your screen is optimized for reading. Reading content in the form of electronic books (e-books) is usually downloaded from the online libraries of the e-reader manufacturers via an Internet connection. After purchasing an e-book, it is either stored locally on an internal memory of the tablet or alternatively stored in a personal online cloud.
Electronic books save an incredible amount of space compared to conventional bookshelves. Moreover, they have several books with them everywhere with the handy e-book reader, without having to carry a lot. For constructive reading, e-book readers offer various editing options, such as bookmark and marking options, which you can use, for example, to write a scientific work.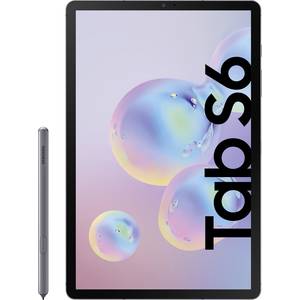 Tablets (also called tablet computers) are small, thin computers with a mobile operating system that can be operated with your fingers using a touch screen. The most common operating systems are Android, iOS and Windows.
Tablets are ideal for surfing, online shopping, gaming and everything about multimedia – from photos and videos to music, podcasts, e-books and magazines. They are also perfectly suitable for remote control of other devices (such as quadcopters, sound systems, smart TVs and smart home units). Tablets can be expanded with apps as you like, but they don't have the same features and performance as a laptop.
Note: The tablet models are generally WLAN-enabled, but not always equipped with mobile Internet via SIM card. For many users, tablets are more entertainment devices and smart controls for home use.
Are tablets a laptop replacement?
Because tablets are small and lightweight, they are ideal for mobile use. But productive tasks are often done faster and easier on the laptop. The main problem: Writing longer texts on the touch display is a real obstacle for many users.
As an all-round solution, manufacturers offer a new hybrid device class between notebook and tablet: Convertible notebooks or 2-in-1 tablets are tablets that come standard with a keyboard. It can be connected, but does not have to be connected to the device. With the keyboard, the switch device is easily and easily extended from the tablet to the netbook.
Unlike a laptop, the 2-in-1 tablet leaves the mobile operating system as a restriction on the program contents and the flat design, which also affects the keyboard and external connection possibilities.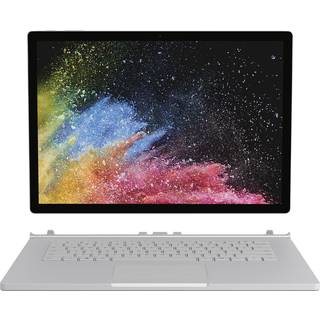 Comparison: The differences between tablets and e-book readers
In the purchase, e-book readers are cheaper than tablets, but they offer a much larger range of functions. Both classes of devices have this in common: They are small, light and mobile. Reading eBooks works on both the reader and a tablet.
The overview table shows the options and limitations of use:
| Properties | Tablet | e-book reader; |
| --- | --- | --- |
| ∅ Size (screen size diagonal) | 7 to 12 inches (approx. 18 to 30 cm) | 6 to 10 inches (about 15 to 25 cm) |
| Weight ∅: | 250 - 400 g (without keyboard) | 200 - 300 g |
| Replaceable battery | — | — |
| Camera | ✓ | — |
| Display | LCD/LED/OLED | Electr. Paper (E-Ink), rare LCD |
| hd; | optional | optional |
| Wi-Fi | ✓ | ✓ |
| Mobile Broadband | optional | optional |
| Important outputs | Audio, memory card slot, USB | Audio, memory card slot, USB |
| Apps available | ✓ | — |
| phone function; | — | — |
| | | |
| Ideal for: | | |
| Multimedia (photos, videos, magazines) | ✓ | — |
| eBooks | ✓ | ✓ |
| Video chat, chat | ✓ | — |
| Navigation, photos & videos | — | — |
| Productivity / mobile office | ✓ | — |
Checklist for your tablet
There is a suitable tablet for every need. Want to be productive at home or on the go with a multimedia all-rounder? How important is a good camera to you and how big should the tablet be? Simply select your application focus – the features you should pay attention to when purchasing a tablet are shown in the overview:
Surfing, shopping and multimedia
From 8 inch screen diagonal
HD display
Good camera for video chats
Plenty of internal memory or memory card slot for pictures and videos
You can do without mobile Internet, excellent battery life and many outputs if you want to use the device at home
Photo album, cookbook, series, surfing and online shopping
8 to 12 inch screen diagonal
Long battery life
Good camera for video chats
Plenty of internal memory or memory card slot for pictures and videos
Case with stand-up function for comfortable use
Navigation and entertainment while traveling
7 to 10 inch screen diagonal
particularly light (up to approx. 300 g)
Long battery life
Mobile Internet – with LTE/UMTS module if required
Good camera for photo and video recordings
Cover for protection against impacts and scratches
Productive tasks and communication
7 to 15 inch screen diagonal
Long battery life
Mobile Internet – with LTE/UMTS module if required
Convertible (fixed keyboard) or Detachable (removable keyboard)
Powerful processor for multitasking
Outputs for additional devices (on the device or through adapter)
Cover for protection against impacts and scratches
How to find a suitable device
Option 1: Search for tablets & eBook readers by manufacturer
Have you already considered a specific model or manufacturer?
Then you can:
Either filter the tablets by this manufacturer and only display devices such as Apple, Samsung or Huawei
Or, by typing in the search box, look for a specific model, such as an iPad Air or a Galaxy Tab S4.
Option 2: Search for tablets by operating system
The leading operating systems in the smartphone and tablet market are:
Android from Google
IOS from Apple
Most apps are available for these two systems.
Microsoft is also entering the age of mobile operating systems with Windows 10. However, it is still questionable whether Windows can subsequently connect to the two place churches when selecting apps.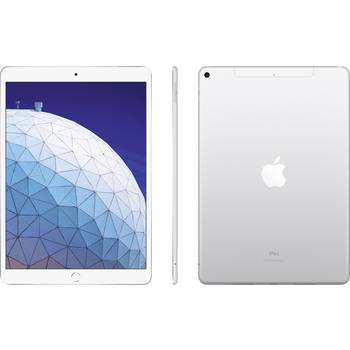 Tip: If you want to use smart devices with your tablet and control smart home applications, iOS or Android are the safe side, because most apps are programd for the interfaces of these two operating systems today. With a Microsoft product, however, you have advantages in compatibility with Office applications.
Practical advice
Fire OS is an operating system from Amazon, if one speaks of operating system at all. The system has almost no function other than the Internet connection and the connection with the wide range of media content of the online retailer and media apps of third parties.
Tip: Pocketbooks as e-book readers work with Linux as operating system.
Option 3: Find tablets and e-book readers based on specific search criteria
Search tip: To compare different devices, you can select the properties you want in the technical data and then use the "Show items with the same values" button in the upper right corner. This will give you more suggestions for tablets that match your search criteria.
Display size & resolution
Tablets are handy devices. Your display sizes vary:
For mobile use, we recommend a small display size of 7-10 inches, as this simplifies frequent transport.
Larger displays with up to 15.5 inches are better suited for office work.
If you want to use the tablet especially for multimedia and the playback of video content, you should pay attention to a high resolution, preferably full HD.
E-books are optimized for on-screen reading and protect the eyes. In many situations it is worth adjusting the backlight, even if it does not necessarily have to be a bright LCD display.
Tip: An inch is equivalent to 2.54 centimeters. The data refers to the screen diagonal.
Other connection options
The physical connectivity was often limited by the choice of slots because of the flat design of the tablet. As a rule, there is a mini USB connection for data cables and the charger. Manufacturer-specific charging plugs are required for Apple devices. Normal USB ports are useful for connecting small devices such as external speakers.
For multimedia applications, consider the presence of HDMI for transmission on larger screens and, if necessary, headphone connectivity, as required.
Tip: If the tablet has a memory card slot for inserting an external file memory (SD card), the transfer of content such as pictures and music files to other devices is successful, regardless of the operating system, simply by changing the SD card.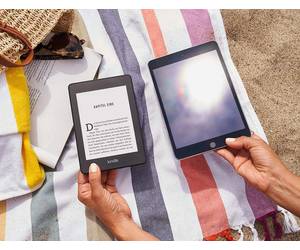 Weight
Choosing a light weight is worthwhile if you frequently use the device on the move and need to transport it frequently.
Internal memory & expandability
The operating system, installed apps, and stored files such as pictures and videos occupy the internal memory on the tablet PC. The more storage space is available, the more files and programs you can download and then use locally, i.e. independantly of the WLAN connection. A large internal memory is worthwhile if the tablet is to be used not only for surfing and controlling other devices.
Practical tip: With many, but not all tablets, the internal memory can be extended by a few GB of RAM by inserting an SD memory card.
Accessibility
Tablets and eBook readers come standard with a touch display that can be operated with your fingers. On some models, but not all, it is an interactive display, which also works with a pen as an input aid. Such pens protect the display and avoid finger taps.
To the external keyboards
Usually, the keyboards are connected via Bluetooth, i.e. via radio, because tablet PCs have only a few slots for external devices. If your tablet does not have Bluetooth, the mini-USB port is usually the physical alternative for connecting your tablet to your keyboard.
Tip: If you write a lot, you should go directly to a tablet with a keyboard when you buy a new tablet.
Accessories
For more tablet accessories, click here.
Processor
A powerful processor is important if you want to multitask your tablet, for example for graphics intensive work or for games. An octa-core processor with eight processor cores works more than twice as fast as a quad-core processor with four processing units.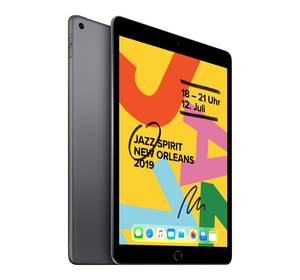 Internet capability
Info: All tablets are Wi-Fi enabled, so you can log in to a Wi-Fi spot such as your home router or public Wi-Fi via wireless access. This will give the devices Internet access.
For mobile Internet, regardless of the use of external WLAN networks, you need a SIM card slot on the tablet. Only if this SIM card slot is available can you sign a separate contract with a mobile service provider and surf the Internet on the go via UMTS (3G) or LTE (4G).
Tip: E-books are also WLAN-enabled, but you can only use a few apps with them. The choice of a specific model of a manufacturer is often made at the same time as the choice for a specific media offer. For example, with an Amazon Kindle, you have access to Amazon offers. Behind the Tolino e-book reader is an alliance of the booksellers Bertelsmann, Hugendubel, Thalia and Weltbild, which also enable remote access to German libraries with their device.
Battery life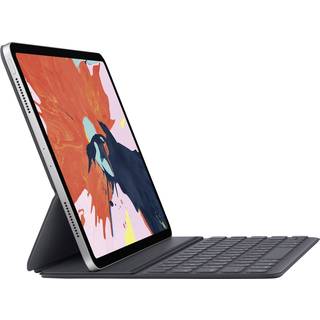 Pay particular attention to battery life if you want to use your tablet frequently on the go. This is less necessary for home use for surfing etc. However, the time should be enough to be able to see two series sequences or a feature film completely before the tablet has to be connected to the charger again.
Tip: How long the battery lasts depends on how long it is used. Continuous active mode and programs with a lot of computing power reduce the battery status faster than if the device remains unused for most of the time.
E-book readers have long battery life of several weeks.
Practical advice
Technically, the battery power is indicated as an electrical capacity in the unit ampere-hours (mAh). The higher the value in mAh, the longer a rechargeable battery lasts when used the same way.
Suitable for outdoor use
For outdoor use, tablets should be robust and impact-resistant, and at least splash-proof, if not waterproof. The displays should also be designed in such a way that there is no blinding in the sunlight.
In our shop you will find outdoor tablets and dust-proof tablets For use in the industry also in our shop
This text is machine translated. Tablets: Surfing, productivity and entertainment – at home and on the go Tablets and e-book readers are small flat computers and useful everyday companions. They are light and easy to transport and are available...