This text is machine translated.
What was a voltage regulator?

What types and types of voltage regulators are available?

Buying Criteria for Voltage Regulators - What's it all about?

Our practical tip: Suitable cooling

FAQ - Frequently asked questions about voltage regulators

Conclusion: How to buy the right voltage regulator
What was a voltage regulator?
Voltage regulators are electronic components that convert fluctuating, too high or too low input voltages into a constant and stabilized output voltage. They often take on other tasks, such as current limitation and short-circuit protection . It is also possible to convert AC to DC voltage with appropriately designed voltage regulators. Voltage regulators can be built in linear switching technology or as a synchronized switching regulator.
Voltage regulators are required in almost every electronic circuit. They are found in different performance classes and in different technical versions, therefore, in almost every electronic device, for example in the automotive sector, in telecommunications applications, industrial controls and many other areas.
What types and types of voltage regulators are available?
The absolute classics of linear voltage regulators, the 78xx and 79xx series, are well known to electronics engineers and hobbyists. These are voltage regulators with fixed output voltage , which are available in various housing variants, power ratings and as positive or negative controllers. Their output voltage is always lower than the input voltage.
Adjustable voltage regulators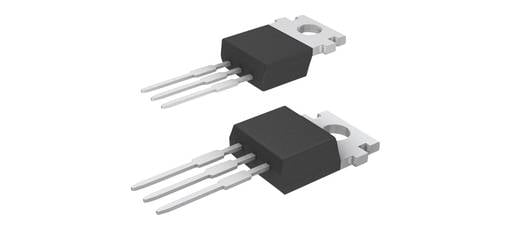 The linear, adjustable voltage regulators are also technically similar. In contrast to the fixed voltage regulators, they offer the option of setting the output voltage within specified limits .
Voltage transformers designed as switching regulators include an electronic circuit that performs a voltage control with a relatively high frequency – usually in the lower MHz range – and with the help of an integrated memory reactor.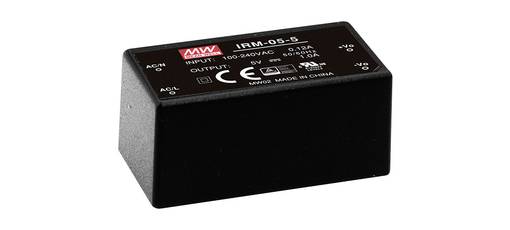 AC/DC print power supplies are used as compact controllers when constant DC voltage is required but only AC voltage is available from the mains. Compared to the relatively large and heavy transformers, they are smaller and lighter and already equipped with a voltage control, so that a constant voltage is available at the output. Another external circuit, which acts as a controller, is no longer necessary here.
Voltage and switching regulators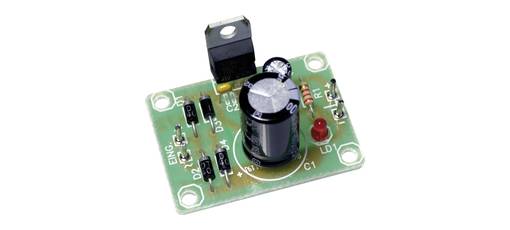 These voltage and switching regulators operate more efficiently than linear voltage regulators and therefore produce less electrical losses and waste heat at the same output current.

DC/DC converters with integrated voltage regulators also work with switching regulators and integrate other components in their housings. Depending on the version, they either generate a lower voltage from a higher input voltage or they convert an insufficient supply voltage at the input into the desired higher voltage. Common DC/DC converters are available with power ratings of up to several hundred watts and operate at high efficiency.
If a particularly high voltage stability is required at rather low currents, the so-called voltage references are used. These voltage regulators are available with both fixed and adjustable output voltages. These regulators are often used to generate a precise reference voltage on which more powerful controllers orient themselves or to evaluate relative differences to another voltage.
Some voltage regulators can also serve as a constant current source or alternatively can be used with a small external circuit. It can also be used to implement a current limitation.
Buying Criteria for Voltage Regulators - What's it all about?
In addition to the question of which voltage type (AC or DC voltage) is available for the controller to be selected, both the output voltage and output current of the voltage regulator must match the circuit to be supplied. It must also be ensured whether a fixed voltage is to be supplied or whether it must be adjustable.
If mains voltage is available, the use of an AC/DC print power supply is the simplest and safest solution. These voltage regulators often provide a wide range input , such as 100 to 240 volts, which makes it possible to use them in countries with a different mains voltage.
Linear voltage regulators are inexpensive and deliver a "clean" voltage at the output, which is largely free of interference signals. However, due to their linear control, they generate considerably higher losses than clocked voltage regulators and thus also produce more heat loss. The higher the voltage ratio between input and output, the more this aspect is important and the more sensible it becomes to use a synchronized controller.
Voltage references are always selected when it comes to high voltage constancy or when a precise reference is required for other controllers or voltage deviations are to be detected.
With DC/DC converters, even greater power requirements can be covered. In addition, they are available as step-up converters (step-up converters), which convert a low voltage into a higher one.
Our practical tip: Suitable cooling
Types that sit in a PCB or closed housing with connecting wires or screw terminals and do not have a metallic base plate normally do not require additional cooling . Sufficient air convection is sufficient here if they are used in a closed housing.
This is quite different for controllers, which have a metallic cooling fin for mounting a heat sink or for attaching it to a well heat-conductive housing wall. They require sufficient cooling, otherwise they can be destroyed by overheating. The data sheet contains the corresponding information.
FAQ - Frequently Asked Questions about Voltage Regulators
My linear regulator supplies too low a voltage, what can be the problem?
These components require a minimum voltage difference of approximately 1.5 to 3 volts between input and output to operate correctly. If this voltage is not available, a low-drop controller should be used.
Why do some controllers require a capacitor at the input and output?
Depending on the internal circuit design, these capacities are used to suppress unwanted vibrations or to attenuate (smooth) the output current.
Conclusion: How to buy the right voltage regulator
For voltage regulators, pay attention to any required test marks that may be mandatory, especially at higher voltages and, of course, a mains voltage connection. If a low power loss is a criterion, the so-called low-drop controllers are suitable. They come out with lower voltage differences between input and output. High efficiency offers – even with larger voltage differences – clocked regulators and DC/DC converters. For linear controllers, there are versions for positive and negative output voltages, i.e. positive and negative controls, which must not be confused.
This text is machine translated.      About voltage regulators What was a voltage regulator? What types and types of voltage regulators are available? Buying Criteria for Voltage Regulators - What's it all about? ...