This text is machine translated.
About Wireless Alarm Systems
Wireless alarm systems are used to protect the house and apartment from unauthorized access and to warn in the event of a break-in. They transmit signals wirelessly via wireless technology and can be installed more easily than wired alarm systems. In our guide you will learn how wireless alarm systems work, what components they consist of and what to pay attention to when purchasing them.
Components of a radio alarm system

Wireless alarm system purchase criteria - what's important?

Our practical tip: Use repeaters to increase the range

FAQ - Frequently Asked Questions about Wireless Alarm Systems
Wireless alarm systems are intrusion detection systems based on wireless technology . They are used to warn in the event of a burglary and deter potential burglars in order to provide more security in the home and apartment. At the heart of a wireless alarm system is the central unit , where all information collected via sensors or detectors is combined. If the sensors register a discrepancy between the actual value and the target value, they forward a corresponding signal to the control unit for evaluation. This is done over radio. If the discrepancy is significant and therefore a break-in is likely, the control unit activates the alarm transmitter – also via radio. For example, this may be a siren that emits a loud alarm, or a warning light that generates a signal light. It is not uncommon for several alarm devices to be used in combination. Some radio alarm systems also send an emergency call to a police or security station.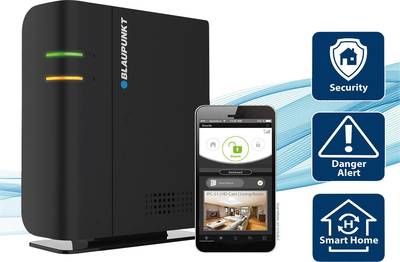 Since the communication between the central unit, sensors and signaling devices is wireless, there is no need to lay cables between them for data transmission. This not only saves effort, but is also practical if the location does not allow the cables to be adequately accommodated. In addition, cabling work in existing buildings is often associated with high costs and often not possible for rental properties without authorization. Another advantage of wireless alarm systems is that they can be extended at any time: Wireless-enabled components are easily integrated into the system via radio technology. In addition, wireless alarm systems cannot be rendered inoperative by cable manipulation and offer more security in this respect than wired systems.
Learn more about smart home security
Components of a radio alarm system
Wireless alarm systems consist of several components that combine to form an alarm system. The central unit takes over the most important task as a command center. It is often equipped with a control panel for setting purposes and a display. Control via additional control elements such as radio remote controls or RFID transponders (RFID = radio frequency identification) is also possible. The latter are used, for example, to quickly arm or disarm the alarm system.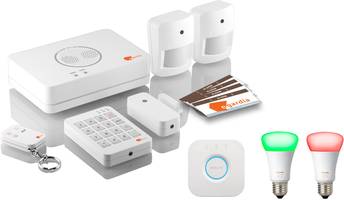 Detectors or sensors are essential to provide the central unit with the necessary information. They constantly monitor the environment, register changes and forward them to the central office. Detectors are available in many different designs and have specific application areas. Many radio alarm systems include window and door contacts, also known as opening detectors. Windows and doors are the weak points of every house, since they can be opened with a simple tool. In many cases, burglars try to gain access first. Opening detectors for doors and windows usually consist of a reed contact and a magnet, between which a current flows when closed. When the door or window is opened, the reed contact is removed from the magnet. The circuit is then interrupted, was an alarm triggered. A useful addition to opening detectors are glass breakage detectors, which detect when door or window panes break. Motion detectors that detect movements within a defined monitoring area and hazard detectors such as smoke, gas or water detectors can also be part of radio-based alarm systems.
Cameras provide even more security around the house and apartment, especially in combination with detectors. They record what is happening in the surveillance area and document possible intrusion attempts, was this can help to trace the events and identify burglars later on. Cameras for alarm systems are available in a wide range of designs and can be equipped with many extras.
Alarm devices are one of the essential components of a wireless alarm system, because they ultimately take over the actual warning function . Sirens generate a loud signal that should deter burglars and at best drive them away. At the same time, the owners of the house or apartment as well as persons in the area are alerted to the burglary. The executing elements also include so-called GSM modules (GSM = Global System for Mobile Communications), which send a signal to a receiver via radio when the radio alarm system registers a break-in. This can be an SMS notification to the owner or a call to the police. A silent alarm, as triggered by GSM modules, can have its advantages: If the burglar weighs in safety, this can give the police a time advantage. This increases the chances of seizing the culprit.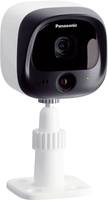 Wireless alarm system purchase criteria - what's important?
A wireless alarm system is a complex system whose components should be carefully coordinated with each other and for the purpose of use. When compiling, it is important to look at each component individually. Consider which and how many detectors and alarms you need, whether you want to switch on a camera, which controls you want to control the system and what was needed to be specific to each element in order to fulfill its task in the best possible way.
The internal communication of radio alarm systems is usually carried out on the frequency bands 433 MHz or 868 MHz . The 433 MHz frequency range is more often susceptible to interference as it is used for the operation of many everyday devices, such as radios and radio telephones. Interference to the frequency band is accompanied by a faulty signal transmission, was this affects the functionality of the radio alarm system. Alarm systems with bi-directional radio transmission offer a little more security in this regard. Here, communication takes place in two directions , that is, the central unit constantly monitors the sensors by changing contacts. If a sensor fails or the connection to it is lost, it immediately indicates this.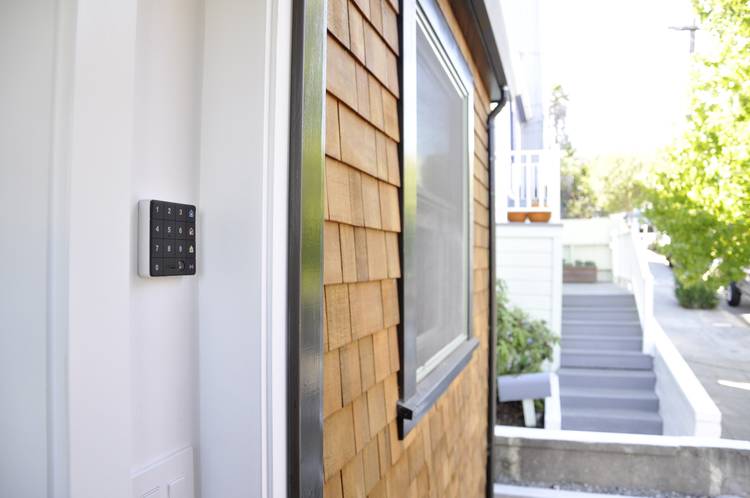 The range also plays an important role for perfect communication. It depends on the distance between two radio units (e.g. Central unit and detector). Most wireless alarm systems have a range of 100 meters in the open, i.e. on an open area without obstacles, which was 30 meters in a normal house. The discrepancy is explained by the fact that walls, ceilings and doors influence the range. In general, it is recommended to select a higher range than is expected to have a sufficiently large buffer.
The power supply of a radio alarm system must also be taken into account: If the peripheral devices are equipped with rechargeable batteries, you do not need any cables for the installation any more, but you must keep an eye on the charging status of the batteries and change them if necessary. The central unit should be permanently connected to the mains supply to ensure permanent power supply. Versions with an additional emergency power battery must be preferred to ensure functionality even in the event of a power failure.
Simple operation and user-friendly menu navigation also represent relevant selection criteria. After all, the best alarm system is useless if you don't know how to handle it. Smart wireless alarm systems do not per se provide for more security, but offer high operating comfort. They can be integrated into the smart home and controlled, for example, using a smartphone app. A cloud connection is useful for storing video recordings.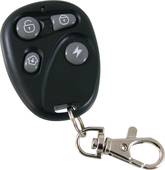 The size and scope of the radio alarm system also play a role in the purchase, especially when there is only little space available for installation. In this case, a mini alarm system can be the right solution. It is small and compact and therefore space-saving to install.
Our practical tip: Use repeaters to increase the range
If you find that the range of your radio alarm system is not sufficient to ensure proper communication between the radio components, you can use a repeater. This is an additional module that increases the signal strength and improves the radio reception in the house. Repeaters are a good solution if you are struggling with dead spots due to structural conditions or if you want to extend your alarm system. Good to know: Repeaters are not suitable for every alarm system, therefore always refer to the manufacturer's instructions.
FAQ - Frequently Asked Questions about Wireless Alarm Systems
What was the meaning of "frequency hopping" in connection with radio alarm systems?
Wireless alarm systems that use a 433 MHz frequency band for data transmission are generally considered to be more susceptible to interference, as this frequency range is also used by other devices. However, this does not apply to systems that work with multiple frequencies. Such designs may skip to a fallback frequency (hopping) if the 433 MHz band is disturbed. Intelligent, multi-channel wireless alarm systems also compare which channel offers the best reception and switch to it. They offer a high level of security and are used, for example, in museums and hotels.
Should wireless alarm systems meet a certain degree of protection?
Yes. Radio components that are installed on the outside and are therefore exposed to wind and weather should have at least protection class IP54 (protected against dust and all-sided splash water). Components used indoors usually have IP20 protection (protected against solid foreign bodies of 50 mm diameter or larger), which was usually sufficient.
This text is machine translated.     About Wireless Alarm Systems Wireless alarm systems are used to protect the house and apartment from unauthorized access and to warn in the event of a break-in. They transmit signals wireless...