Guide
This text is machine translated.
Useful information about pre-fabricated cables
Ready-to-connect assembly cables have already integrated suitable plugs or sockets. They are ready-to-use cables. Pre-assembled cables are also available as adapters or as cable harnesses with distribution functions.
What was pre-assembled cable?

What are the advantages of using ready-to-connect cables?

What are the connector cables?

When should a cable be replaced?

Thus you can find suitable cables, plugs and adapters
What was pre-assembled cable?
Cables are insulated, electrical wires. They are normally structured as follows: The actual conductor for the current is located inside a cable. Around the outside, an insulating layer ensures contact safety and electromagnetic shielding.
Only through the insulation does an electrical line become the cable . The sheath fulfills a protective function.
Cables connect a power source to an electrical consumer or take over a distribution function between various electronic components. Accordingly, a distinction is made between connection cables or connection cables.
When installing cables, there are ready-made solutions for laymen, the so-called pre-fabricated cables. These cables have pre-fabricated connectors . They differ by the simple use of the connectors from unassembled cables, which are usually sold by the meter.
There is no need for a lot of installation work and the risk of a faulty connection for prefabricated plug systems.
Cables without connection elements, i.e. unassembled cables, must be connected by electrical engineers. There is a lot to be considered during installation with regard to the dimensioning of electrical parameters and the manual conversion of the connection points. Especially with multi-core cables in the cables, the appropriate electrical contacts must be connected to each other.
What are the advantages of using ready-to-connect cables?
You save a lot of installation effort, because not all wires of the cables have to be connected individually.
The assignment of the individual cables is made easier by the plug systems, because the plug can also be used by laymen to recognize for which purpose a cable is intended.
Only suitable plugs and sockets can be connected to each other. The risk of faulty connections and resulting damage to the electronic components is significantly reduced by pre-assembled cables.
The time required to connect and disconnect electrical components is greatly reduced for pre-assembled plug systems. This makes pre-assembled cables suitable for flexible use.
What are the connector cables?
Prefabricated plug systems are available for many applications.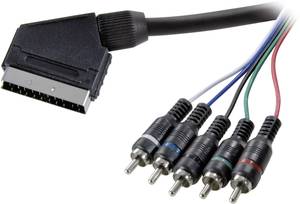 AV cables are cables for audio-visual applications such as audio devices, video cameras, televisions or monitors.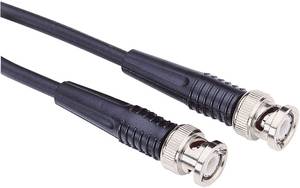 Test leads are used in electronic laboratories for test and development purposes. These cables have standardized connections for a variety of measuring devices and test pieces.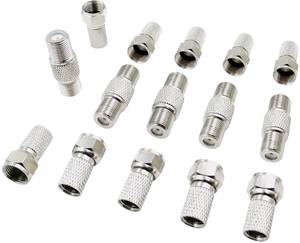 SATELLITE cables are usually antenna cables and are important for receiving satellite broadcasting. Matching plugs and sockets for SATELLITE cables are also available.
Stage & Studio Cables and Connectors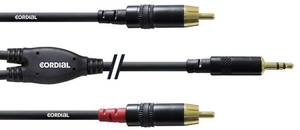 Stages and studio cables as well as suitable plug systems are used in the audio technology of mixing desks, microphones and loudspeakers as well as in the event technology for amplifiers and light controls. The plugs for audio accessories have a variety of adapter solutions for connecting different pre-fabricated connections, for example coaxial cables and XLR cables.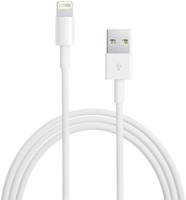 Mobile phone and smartphone cables are available to suit the devices of different manufacturers and model series. These include chargers as well as USB data transfer cables and special solutions for use in cars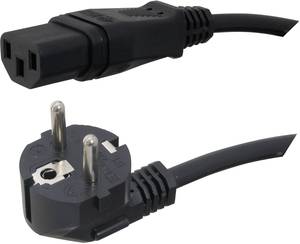 Power cables are connection cables for various types of devices, extension cables or power cables for connecting the power source to the electrical consumer. Cable reels as accessories for power distribution are also located in this category.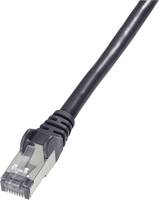 The Computer Cables and adapters product group is very extensive. You will find power and data cables such as USB cables, HDMI and WLAN antenna cables, cables for connecting diverser computer components such as hard disks as well as external connections for small devices such as smartphones to a PC. Network cables are also available in this category.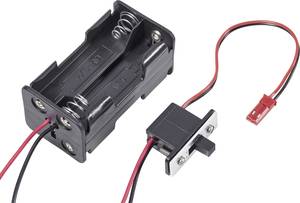 Model construction cables are special requirements for the self-construction of electrified miniatures.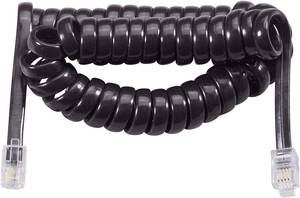 The telephone cables include both DSL and ISDN cables as well as various adapters. In addition, there are connection lines and extensions for analogue telephones and fax machines as well as spare cables for connecting telephone listeners to stationary telecommunication devices.
When should a cable be replaced?
The time is ripe for a new cable when:
The sheath of the cable is damaged. An exposed conductor represents a considerable risk of contact.
The cable has been bent and has a sharp bend. This is because there is a great risk that the cables inside are damaged and unwanted power transmissions occur.
The connectors are damaged. The correct assignment of the cable cores is no longer guaranteed here or the plug connection may become loose unintentionally during operation.
There is unusual heat generation at the power supply of connection cables. In the case of defective power supplies, the 230V could be transferred directly from the socket to the connected device and cause major damage. As a precaution, have all devices checked by electrical personnel for errors that you have recently connected with this power cable.
Thus you can find suitable cables, plugs and adapters
Pre-assembled cables can also be replaced by non-electrical users. If you are still unsure, please contact our specialist department online or in one of our branches.
The selection of a pre-fabricated cable depends on the required cable length and the purpose of use. For the search, you can first select a product category and then select the required plug or socket type in the filters.
For adapter cables, there are different plug systems at the connection ends A and B of the pre-assembled cable . There are also adapter plugs for compatibility between different plug systems.
Search tip: Cable accessories such as cable identification systems, cable ties, cable holders and cable glands can be found HERE