Guide
This text is machine translated.
Useful information about kits and modules
What was a
Kits are also referred to as kits. A kit consists of unassembled parts . The assembly of the parts by hand provides a better understanding of what was being built and saves costs. In the professional field, kits are usually used for specialized solutions and extensions of existing systems.
Hobby constructors use kits mainly in the modeling of airplanes, railways and vehicles. Toys, such as the popular LEGO building blocks, are also part of the kits as defined. For technically interested children, kits are also offered in the form of experiment kits.
What kits are available?
The variety of products ranges from electronics and microelectronics to learning kits and robots. The following is an overview: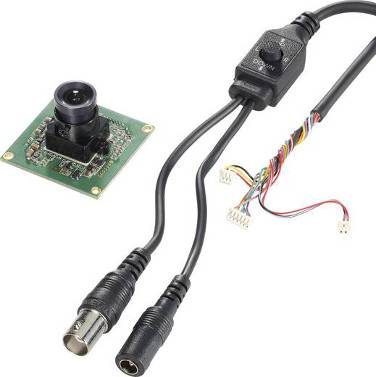 3D pressure
3D printers are used to produce three-dimensional workpieces. The printers use liquid and solid materials. Small individual and spare parts can be manufactured with the help of 3D printers. Only the materials required limit the usability. 3D printer kits help you realize your projects. 
Alarm systems kits
Kits for alarm systems are intended for motor vehicles, motorcycles, housings, doors and windows. A distinction is made between kits with loudspeakers and code locks. Alarm systems for high-voltage generators are useful if critical values are to be exceeded. A visual and an acoustic notification can be made.
Battery monitor and charger kits
Battery monitors are monitoring devices for the voltage control of batteries. The voltages can be viewed via a small display. The guard constantly checks the available voltages. This allows errors to be quickly found and corrected.
Kits for chargers are available in the form of charge controllers. Charge regulators monitor the states of 12 V batteries and automatically charge them when the battery voltage drops. For extended protection and extended battery life, the controller monitors the charging process and switches it off as soon as the batteries are fully charged. This prevents overcharging. Some charge controllers can be combined with solar panels.
LEGO circuits
LEGO kits are very popular in private households. LEGO Boost and LEGO Education are the variations that allow technically savvy children and young people to play creatively. Many LEGO kits are becoming real collectors' items. In the professional sector, high-quality construction sets are used for analysis purposes and modeling.
Radio and transmission modules
The construction sets for radio and transmission modules can be used to extend electrical devices for wireless data transmission. Wireless modules, NFC modules, RF radio modules and other accessories are available.
LED Kits
Kits and components for LED modules are often used for extended monitoring of cables and electrical devices. They are particularly well suited as signaling devices in the alarm area and report critical states or failures.
The construction sets have several channels. The more channels available, the more bulbs can be controlled. For example, light effect generators are connected and controlled with fluorescent tubes, light bulbs or LEDs. The lighting effects can also be used to specifically realize light reclamations and fixed lighting.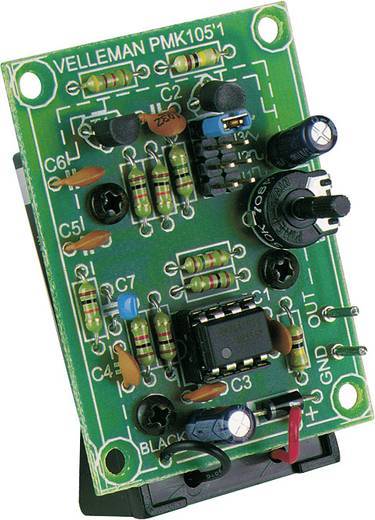 Power regulator circuits
Power controllers are responsible for resistive and inductive loads. They are suitable as dimmers and speed controllers. Applications include electric heaters, incandescent lamps, collector motors with carbon grinders and other devices that use a 230 V power source. It is recommended to attach heat sinks for mounting power controllers. When purchasing a controller, you should pay attention to characteristics such as the operating voltage and the required output power. An output power of up to 750 watts is possible. Power controller kits help with implementation. 
Measurement and sensor circuits
Kits for current measurement technology have a wide range of applications. Some machines in industrial use do not have the necessary sensors for the desired evaluation of data – the corresponding function can be retrofitted with kits for measuring and sensor techniques. The operating voltage is an important characteristic: The usual operating voltages are between 5 and 18 V.
Sensory kits are useful for extending the range of functions of devices. For example, rain sensors can be attached, which transmit a command to the next device in the rain, which then provides for a canopy. Another simple example of the use of intelligent sensors is the light barrier.
Power supply kits
Power supplies, power supply modules, phase couplers, switch power supply modules and voltage transformers are among the main groups for power supply kits. The required output current is the decisive selection criterion: Current strengths from 85 mA up to 3 A. are available
Relay kits
Relays are components that have programming options. Depending on the supported programming languages, they can be used as time relays, interval timers, mini-USB interface, master-slave switches or for remote controls. The operating voltages range from 5 V to 230 V and are thus suitable for almost all types of applications. Learn more about relay kits. 
Sound module kits
Sound module kits are used to record sounds and sounds. In the field of modeling, sound modules are used for the reproduction of realistic sounds, such as the background noise in model railway systems. The recording capacities range from 10 to 60 seconds. Depending on the memory type, up to five recordings with a length of 60 seconds can be stored. The contents can be deleted and re-recorded as desired.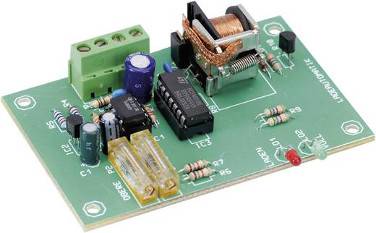 Temperature controller kit
Temperature controllers (kits) are often used in combination with fans. The sensors measure the temperature and regulate the fans accordingly. Temperature controllers are useful on all devices whose temperature is not visible and which cannot be controlled manually.
Amplifier kits
Amplifier kits are used to amplify weak signal sources. A practical example is the amplification of the wattage of studio headphones and microphones. The connection is made between the power amplifier and the weak signal source. Important characteristics are the output power, which normally ranges from 2 W to 80 W, and the operating voltage.
Bug Detector
Bug finders are used to determine the location of radio cameras, WLAN networks and other transmission sources. Hiding bugs and minispiones can also be localized. Usually, an LED serves as an indicator of the distance to the transmitter. Bug finders are operated with conventional batteries from the trade.