Guide
This text is machine translated.
Monitors " Optimal equipment for the office, gaming or at home
What is important with a good monitor? 

Monitors for moderate demands

Monitors for professional applications

Common monitor interfaces 

Which panel types are available for monitors? 

Our practial tip: Calibrate the monitor 

FAQ – frequently asked questions about monitors
---
Monitors at a glance
At first glance, the serious advantages of an LCD (liquid crystal display) compared to an old CRT monitor become apparent. LCD monitors are flat and light. In addition, they have a significantly lower power consumption and are also flicker-free. If such a monitor still flicker, it is usually because it is incorrectly controlled. The flat displays are available in sizes from under 15 inches to over 60 inches. They can even be wall-mounted with a suitable bracket. In our online shop you will find wall brackets as well as other accessories.

What is important with a good monitor?
First of all, it is necessary to clarify what the display is to be used for. A screen for occasional use at home has completely different requirements than a model for a professional photographer or graphic designer or an office monitor that is used every day for 8 or 10 hours. It is especially important that your eyes do not tire by reflections on the display. If you have a screen with a reflective surface (glare), you can use a mirror film if required. Specially for notebook displays, so-called privacy films are also available, which prevent a side view of the screen. This is useful, for example, when you don't want your seat to look at you at work.
Monitors for moderate demands
If you just want to surf the Internet with your computer, write e-mails and perhaps edit one or more office documents at home, a cheap monitor is sufficient in most cases. It is recommended to select a screen size of at least 21.5 inches and to ensure a resolution that is not below Full HD. Ideal for most requirements are PC monitors with a screen size between 22 and 24 inches. The savings on a smaller model are minimal and do not weigh up the plus on the "work surface". Also, make sure you have an HDMI port when you buy it, because the older standard DVI is rarely used. In general, it is important that you buy a monitor with suitable ports for your PC, with adapters available to make compatibility later.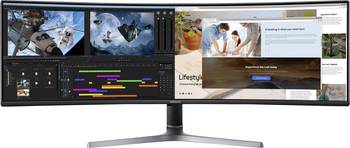 ---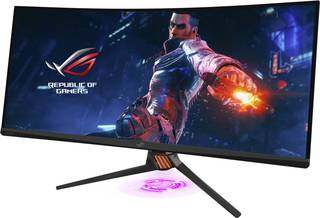 It looks very different if the display is to be used for gaming. Ideal in this case are screens with a screen size of 27 inches or larger, often using larger formats above 30 inches. For a smooth display, a display is ideal, which has as high a refresh rate as possible from 120 Hz as well as a low response time. The resolution should be at Full HD or, depending on personal requirements, at 4K. The panel on the screen must be able to display vivid colors and provide good contrast values. Still relatively new on the market are so-called curved monitors, which have a curved screen surface and thus strengthen the immersion in games. Screens that use G-Sync or FreeSync are also available. These are technologies from NVIDIA and AMD that are designed to eliminate disruptive effects in games such as Tearing.
---
Monitors for professional applications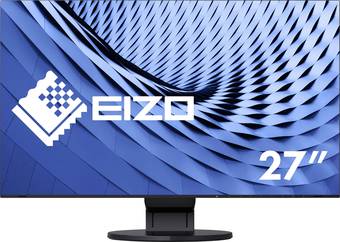 In the professional sector, the requirements for a PC monitor are usually higher than those for occasional use at home. A business display, which is used for many hours every day, must provide as wide a range of adjustment as possible in order to enable the user to maintain an ergonomically favorable position. Depending on the task, the pivot function can also be very useful, i.e. the possibility to rotate the screen. The size of a professional office monitor should not be less than 21.5 inches, better than 24 inches or 27 inches, depending on the job fields and personal preferences. Depending on the screen size, the appropriate resolution should be selected. Full HD is ideal for a 21.5-inch screen, and higher resolutions make the font and operating system controls too small. For larger screen sizes, however, QHD resolution is suitable. This gives you a larger desktop, was especially designed to provide more overview when editing multiple documents at the same time. The surface of the panel should be as matt as possible to avoid disturbing reflections during work, which fatigue the eyes.
Professional users such as photographers, video editors or graphic designers need not only powerful computers, but also the demands placed on the screen are high. Screen sizes of 22 inches or 24 inches are often too small, 27 inches should be at least, but in many cases the monitor may also be larger. Full HD resolution is not sufficient in most cases, UHD, QHD or 4K are the better choice. Color fidelity is essential: Common color spaces are RGB, sRGB, Adobe RGB or DCI-P3. A good monitor, which is ideal for graphically demanding applications, can cover the Adobe RGB color space of 99.5 percent.
---
Common monitor interfaces
In most cases, monitors or touch screens are connected to the computer via HDMI. D-Sub or DVI can be found on older computers. With current graphics cards, corresponding displays can be used by the use of suitable adapters. Another possible interface would be DisplayPort. The possibility to connect screens via Thunderbolt (USB type C) is still relatively new.
---
Which panel types are available for monitors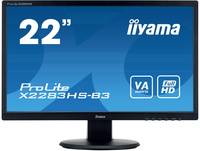 The panel of a display represents the image output from the computer. Here there are different technologies, all of which have their advantages and disadvantages. Below we will introduce you to the most common panel types.

The TN panel (Twisted-Nematic panel) is the most favorable variant. Screens with such panels usually impress with an attractive price-performance ratio and fast response times. The less good viewing angle stability as well as the worse color accuracy compared to other panel types proves to be a disadvantage.
Such PC monitors are usually sufficient for private use. Especially for gamers, very high-quality monitors with TN-Panel are also available, which make use of the low response time.
IPS panels are becoming more and more the standard for flat screens. The big advantage of such an IPS panel is the wide viewing angle of up to 178 degrees (depending on the model). With a panel with low viewing angle stability, color distortion can quickly occur if you are no longer sitting centrally in front of the monitor. In addition, IPS panels offer high color fidelity and relatively low response times. Compared to a TN panel, this compares to a slightly higher power consumption and the higher purchase price. PVA/MVA (Patterned-Vertical-Alignment/Multi-Domain-Vertical-Alignment) panel displays are quite expensive due to their complex design. However, they offer better black levels and contrasts than a comparable IPS panel. Viewing angle stability is comparable to IPS, but color fidelity is worse.
For smartphones, OLED has long been a common feature. In the meantime, corresponding displays are also built in larger devices, whereby they can be used in PC monitors or TV sets. Such panels are still rare and correspondingly expensive. They offer even better response times than a TN panel, a perfect black level, a high picture sharpness and a very good color reproduction. In addition to the already mentioned high price, OLED monitors have a lower brightness and there is a risk that still images will burn in.
---
Purchase criteria for PC monitors - what is important? 
When buying PC monitors, the specific intended use plays a major role, as this determines the requirements for technical parameters such as resolution, screen size, color fidelity, contrast, brightness, viewing angle stability and response time. In terms of resolution, for example, Full HD is the minimum requirement. If you want your monitor to be in a good position for years to come, you should opt for a 4K screen. The design of a screen can also be a selection criterion. Ultra-wide and curved monitors have become particularly popular in recent years. Ultra-wide screens are also known as widescreen monitors and offer a particularly wide field of view, which makes them particularly suitable for design, video and audio applications as well as gaming. Curved monitors are also a good choice for gaming, as their curved screen surface enables an immersive gaming experience.
Monitors that are used for many hours should offer features for ergonomic working. Height-adjustable models that can be adjusted to your height and sitting height and set to an optimum viewing angle are practical. Accessories can be used to make working and playing on the PC even more comfortable. Tinted privacy screens, for example, are useful for shielding the display and preventing sensitive content from being read from the side. If you attach particular importance to a true-color display, it is worth purchasing a colorimeter. This is a device that uses a sensor to measure the colors and gray values of the display. The data is transmitted to the associated software, which then creates an ideal color profile. Colorimeters are frequently used in professional video and image editing.
---
Our practical tip: Calibrate the monitor 
Often, screens are not calibrated optimally ex-factory, so you may miss a lot of the possible image quality. It is therefore recommended to use a colorimeter, especially for high-quality LED monitors, to get maximum out of your screen.
In Addition
21, 24 and 27 inch are common screen sizes, with 21 inch models marking the lower limit, although larger screens of up to 40 inches are also available. It is important to bear in mind that the larger a monitor is, the greater the distance you need to be from it in order to see the image clearly. In addition, the resolution must be matched to the monitor size. A UHD or QHD resolution would hardly come into its own on small displays; Full HD or even HD is sufficient here. In contrast, large displays should always have a QHD or UHD resolution. This ensures that the image does not appear pixelated from close up.
FAQ – frequently asked questions about monitors
What was the difference between LCD and LED monitors?
Strictly speaking, both versions are LCD screens, as the panel always consists of liquid crystals. The difference lies in the background lighting: In older LCD monitors or also televisions the lighting was realized by two fluorescent tubes, which have illuminated the panel all over the area. Accordingly, black was always displayed rather grily. With an LED monitor, many small LEDs work behind the panel, which do not always light up constantly. When displaying black areas, the LEDs are switched off, was this beneficial for the display. In addition, LEDs consume significantly less power.