Guide
How is a CPU cooler structured?

What is the function of the processor cooler?

What must be considered when purchasing?
How is a CPU cooler structured?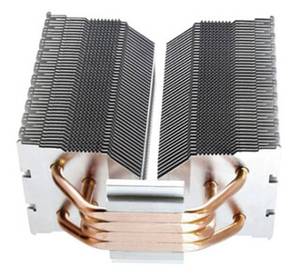 A busy processor can measure temperatures above 60°C. If the CPU is too hot, its performance will suffer. If there is a risk of damage to the components due to the heat, the computer normally switches off automatically – unsaved documents will be lost.
A fan is the most conspicuous component of the CPU cooler. It is well recognizable as a kind of "wind wheel" and one of the largest components in the inner workings of the computer. In addition, it is noticeable in operation with most models through the noise development.
However, the processor cooler is much more extensive. In addition to the fan, the cooler (heat sink) plays an important role. The fan consists of the fan wheel, its connection to the heat sink and the corresponding bearing. In addition, there are CPU coolers that do not have a fan at all.
The radiator has a lamella structure, which should provide for an ideal heat removal. The aim is to generate as much surface as possible. Because the larger the surface of the disks, the better the cooling of the CPU. The heat is transported into the fins by a small plate, which is either convex or concave on the CPU. Without fans, you have built in a passive cooling system, with additional fan wheel increases the cooling performance.
In a more powerful design, the cooler also has so-called heatpipes which are flattened in most cases on the radiator floor and form a direct contact surface on the processor. These copper pipes are filled with coolant . The heat pipes thus direct the generated heat from the CPU into the lamellae. Even without fans, this cooling form is very effective and silent . The most powerful solution currently available is the combination of heat pipes and fans.
What is the function of the processor cooler?
The CPU cooler is responsible for cooling the processor . It regulates its temperature to prevent loss of power during operation and to prevent damage from overheating .
However, cooling the processor alone is not enough. If the processor cooler is not able to discharge the hot air from the PC housing , heat is generated . . If a permanently high temperature develops in the housing, this reduces the cooling power – the cooler must use more energy, cool the CPU and the computing power is reduced.
Depending on what you use your computer for, there are other requirements for the CPU and accordingly also for the cooler . For applications and processes such as office, audio and image playback programs as well as for surfing the Internet, the basic equipment is usually sufficient, which the PC manufacturers provide. If you use more complex programs, such as complex image and video editing software, you can optimize the performance of your computer with a comparatively low-cost hardware solution with a more powerful CPU cooler. This allows you to achieve noticeable effects at a low cost.
What must be considered when purchasing?
The following factors should be considered before purchasing a CPU cooler. So you can find the right solution for your purchase and save costs.
Function of the cooler / application area of the computer
Quality of fans and bearings
Design of the cooler
Space required in the housing
Function of the radiator
What do you regularly use your computer for? Do you want maximum cooling power to ensure the best possible performance of the processor? Is your focus on Office applications where you need the most quiet working environment possible? Or do you need both a powerful and quiet CPU cooler?
For smooth running
Passive fanless cooling
Complex lamellae structure
Low price segment
For high power and low noise level
Large cooling capacity of the entire cooler
Head pipes with high-quality coolant
Large, high-quality fan
To be found exclusively in the higher price segment
Performance-oriented solution
Large and many heat pipes for good heat absorption
Wide lamella package with few lamellae and high design for as much cooling surface as possible
Fans with focus on performance
Medium price segment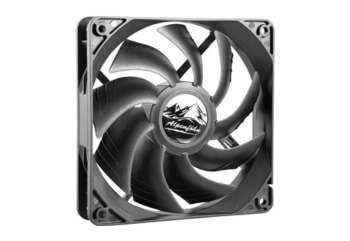 Quality of fans and bearings
Quiet and powerful fans can often not be combined in the lower price segment. If you want to save money, consider what you value more. High-price solutions have optimized bearing quality and a fan wheel designed for noise reduction.
Design of the cooler
Here, on the one hand, the structure and size of the leaf package is meant. "The bigger the processor, the bigger the CPU cooler" is the motto here. The CPU can never get enough cooling. Therefore, make sure that the cooler offers a lot of space for heat dissipation in as small a space as possible . However, the distance of the individual cooling fins to each other should also be observed. With many lamellae with little distance to each other, the heat accumulates. Even in the middle price segment, you will often find above-average solutions for the lamella structure.
On the other hand, for more powerful applications, consider whether you need heatpipes. Here too, there are differences in the shape and number of copper pipes and the coolant in them.
Space required in the housing
Does the CPU cooler have any place in the housing? Some PC manufacturers install the components in a relatively narrow housing. Here you should take a look at the space available in your PC tower before buying. Pay attention to the distance to other components such as the graphics card and measure the space that the mainboard and the height of the housing provide. If you want to install a smaller CPU cooler with better cooling performance, this is no problem.
So be sure to go for a in the near future
Circuit boards for professionals and hobby electricians
Whether professional or passionate hobbyist – those who are involved in electronic circuits can hardly do without printed circuit boards. They are used as carriers of electrical components and for making electrical connections in electronic devices. Please find out in our guide which types of PCBs are available and which accessories are required for PCB assembly as well as for the manufacture of your own PCBs.
What are printed circuit boards?

Accessories for the production and assembly of printed circuit boards

Practical tip: Avoid short circuits

FAQ - Frequently Asked Questions about PCBs

Conclusion: So you can buy the suitable circuit boards and suitable accessories
What are printed circuit boards?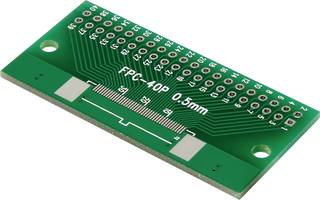 PCBs, also known as PCBs or PCBs (Printed Circuit Board) or printed circuit boards, are indispensable components in virtually any electronic device. They are, so to speak, the basis for the assembly of electrical components. The mounting can be done by simple plug-in mounting, if it is a breadboard (also called a pinboard), or by soldering , for example when using SMD or breadboard boards . In our online shop we offer boards in different designs, which are immediately ready for use or can be equipped. In addition, we have everything you need for PCB assembly – such as soldering accessories, tools and, of course, the required components – as well as the necessary accessories for the manufacture of your own PCBs.  
In principle, PCBs can be distinguished according to the type of component assembly. They can be roughly divided into plug-in boards and boards on which soldering is performed. Plug-in boards are particularly suitable for experimental purposes, since the components can be simply plugged onto them and can be removed or placed differently if desired.
PCBs for soldering can be designed as surface-mounted device (SMD) for fixing the components to the surface of the board. These models are very popular with professionals and hobbyists, because the soldering process is simple and the design allows for PCB mounting on both sides. This saves space. Speaking of space-saving: So-called multilayer PCBs consist of several thin boards and enable the housing of many components and complex circuits in the smallest space. Soldering is also required for breadboard boards where the solder pads are arranged in a specific pattern or grid.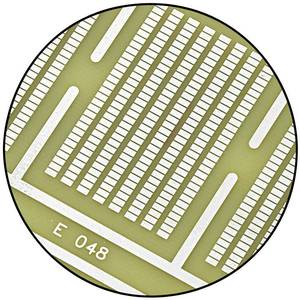 Other categories of printed circuit boards include Euroboards , also known as Eurocards. They are characterized by standardized dimensions and are used in many areas, for example in PCs.
In our online shop you can expect a large selection of boards for almost any purpose. Experimental and Euro boards made of epoxy resin or hard paper , which are partly available with integrated circuit (IC), are well suited for circuits with few components. Breadboard boards often already have some connections, sometimes all the necessary connections. Plug-in boards are the optimal choice for experiments and test plates, since the complex soldering is not necessary. Traditional circuit boards consist of an insulating plate surrounded by a conductive copper layer on one side or on both sides, depending on whether it is a single-sided circuit board or a double-sided circuit board. Photoresist boards are available with positive or no photo coating of hard disk paper or glass fiber reinforced epoxy resin. The trend is to have flexible circuit boards that are flexible, lightweight and space-saving.
Accessories for the production and assembly of printed circuit boards
If you don't want to use pre-fabricated circuit boards, but want to create your own circuit boards – perhaps because you need specific layouts or just want to experiment – we have everything you need in materials, equipment and other circuit board accessories on offer. Below is an overview of the available tools.
Film or template
A film or a transparent template specifies the conductor paths on the board. For positively coated boards, the black traces of the original on the developed board also become black. In our online shop you will find boards with different grid dimensions as well as professional PCB software, with which you can create your own templates. Polyester films and adhesive films are also available.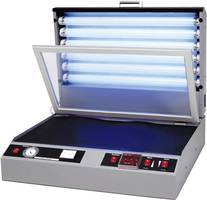 Circuit board spacers
in our online shop you will find spacers made of various materials, such as nylon, polyamide, plastic or TPE (a special rubber mixture that is neutral to odor). The products also differ in their distance and are used partly self-adhesive or with thread for the installation of solder strips.
Solder strips
The solder strip not only serves as a mechanical support leg for the soldered components, it also establishes the solder connection. In our shop you can choose between single-row and double-row solder strips with different number of poles.
Exposure
to expose the original on the board photo layer requires ultraviolet light. We have suitable exposure devices for this.
Etching systems, soldering systems
We offer etching and soldering systems for every need including accessories such as air distribution frame, diaphragm pump or heating rod. In addition, practical sound insulation racks and milling systems are available.
Spacer bolts
Spacers serve as insulation support between the board and component. The spacer bolts are available in a set and individually. You can also choose from a variety of dimensions, galvanized or glass fiber reinforced models and a choice of materials such as steel or polyester.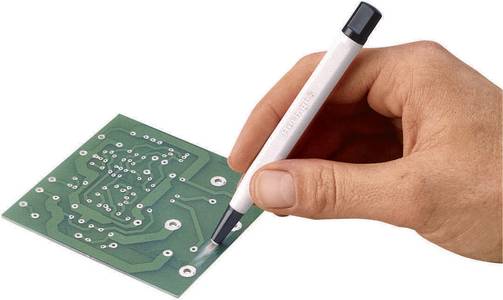 Etching accessories
for removing copper residues from the circuit board must be etched. Our range of etching products covers a wide range of products, from practical drill sets and working shells to adhesives and sealants.
Electroplating accessories
for galvanizing, the copper plating of the circuit board, are also available. These include various solutions for coating the board, such as silver electrolyte, zinc electrolyte or gold electrolyte, as well as diluents and tools, such as easy-to-use hand galvanizers.
PCB mounting frames and holders
PCB holders provide more comfort in the manufacture of your own PCBs. In comparison to static holders, swiveling holders enable an even more flexible handling. PCB holder with table clamp or stand provides additional stability when processing the circuit board.
Board base material
Your board is made? The base material literally serves as the base of the board and as an electrically insulating backing material for the copper layer. The usual layer thickness is 35 µm, but there are also thicker and thinner versions. In the past, hard paper was used as the base material for printed circuit boards; today, fiber-optic mats with epoxy resin are used in many cases. The latter has a better insulation resistance and a lower water absorption compared to hard paper. In our online shop you can choose between PCB base material with positive and without photo coating as well as between one- or two-sided coating.
Our practical tip: Avoid short circuits
It is very annoying if the electrical circuits do not work after a lot of work with etching, exposure, soldering and so on. A short-circuit can be caused by solder bridges, which in turn (usually) are caused by the use of too much solder, and establish an undesired connection to other conductor paths. Clean work is required to avoid solder bridges. In addition, it is recommended that you carefully examine the PCB and remove any obvious solder surpluses before testing the board.
FAQ - Frequently Asked Questions about PCBs
Are there alternatives to exposure devices to expose circuit boards?
Special exposure devices, as you find in our online shop, enable an easy and proper UV-exposure of the printed circuit board. Hobby constructors can also help themselves differently, for example with a facial tanner device or a facial solarium. It is important to use a PCB holder to fix the circuit board in front of the UV light at a suitable distance (about 20 cm). You can build an exposure frame yourself with a little foam, a smooth surface and a glass pane.
How do I dispose of etching materials correctly?
The caustic soda contained in development solutions is also found in toilet cleaners, for example, and can thus be disposed of in the toilet and alternatively in hazardous waste. The behavior is different with the respective etching agent. These are usually iron(III) chloride, sodium persulphate, ammonium persulphate or a combination of acids. The etching agent contains copper and must be disposed of in hazardous waste. Collect waste of caustic agents and check with the responsible waste disposal department for collection dates or delivery stations for chemicals in your area.
Conclusion: So you can buy the suitable circuit boards and suitable accessories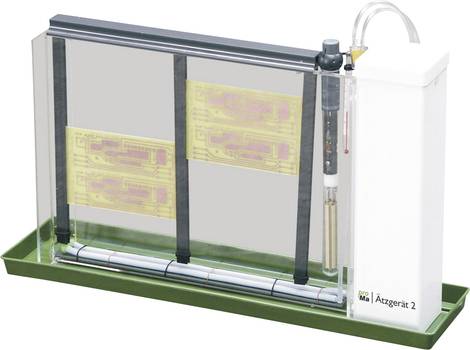 Whether you need ready-to-use printed circuit boards for the professional manufacture or repair of devices, are looking for plug-in boards for experimental purposes or are planning to produce your own printed circuit boards with individual circuits – in our online shop you will find all the necessary accessories for almost any purpose. The selection of the circuit board depends mainly on the intended use and your experience. While SMD circuit boards for soldering, for example, require a little know-how when dealing with soldering technology, plug-in boards can be handled very easily. A number of accessories are absolutely necessary for the production of your own printed circuit boards. It is best to create a list of all necessary tools and materials to ensure that you are fully equipped when the project starts "own board". Starter sets, which contain copper-coated circuit boards, etching accessories, wire bridges and suitable tools, are very practical for beginners.
N new CPU cooler, you should adjust the expectations you set on your computer with the performance of the device. In this way you can even save money in the best case. But with
a cooling combination of fan and heat pipes
you can hardly do anything wrong.