Guide
Video security for outdoors and indoors
What is a surveillance camera?

Video surveillance camera with radio or cable

Surveillance cameras for offices, shops, factory buildings and living rooms

What types of surveillance cameras are there?

Surveillance camera, you will find the right one!

Pay attention to the legal situation when monitoring video surveillance

Tips for safe use of surveillance cameras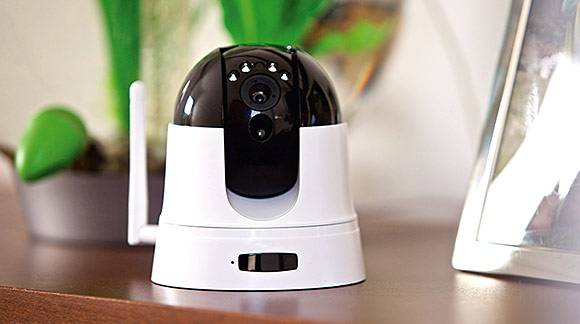 Surveillance cameras allow you to view the building around and into your rooms around the clock.
The high-resolution sensors deliver pin-sharp live images
in HD quality and thanks to audio transmission you can also hear what is happening indoors and outdoors. Remote swivel models and zoom lenses provide additional detail. By night vision function and LED lighting, the HD cameras create a clear view not only during the day, but also at dusk and at night.
Placed in the most important places for you, the electronic video eyes provide for more security and less crime . They tell you who is standing in front of the house and desires admission, deter unwanted intruders or shoplifters and subsequently create enlightenment with park reconnaissance, nocturnal animal visits or vandalism. The crime records also help the police and the pictures serve as proof to your insurance company. On construction sites, the recordings document the progress of the completion . Those who want to check the parking situation on the company premises, look at the children's right at home or watch their own pet are also well equipped with surveillance cameras. Models with two-way communication support the intercom with people in the room.
IP cameras outdoors

IP cameras indoors

Surveillance cameras with app
What is a surveillance camera?
Surveillance cameras can protect against criminals. But that is not the only task of modern cameras. If you want to take a look at your children, you want to check if someone is at home or if you want to watch your own pet from your holiday, you are also well equipped with surveillance cameras. In addition to the added security, you can also gain an insight into your own home, house or office from anywhere. Installation and commissioning is no longer a problem, since many devices can now be easily installed. The data transmission takes place on request by radio in the wireless network. The surveillance monitor tasks are performed by smartphones, tablets or computers. The devices are also no longer expensive. Cameras can be found below 50 euros, which provide quite good pictures. Many surveillance cameras also show perfect pictures at night.
Surveillance camera with radio or cable
The installation and commissioning of a surveillance camera is extremely simple. The live camera images can be accessed via radio or cable to monitors and recording devices. The tasks of the classic surveillance monitors are increasingly taken over by smartphones , tablets or computers. Networked models distribute their signals via WLAN or network cables to computers and recording servers in your network . The secure encrypted image and sound recordings can be transferred to your smartphone, FTP or cloud servers or any computer via the Internet, where you can log on securely with your password. Intelligent surveillance cameras with cloud connectivity and face recognition can even distinguish strangers from friends. Smart products report to the mobile phone when the right people enter the office or living room, and alert unknown visitors.
Surveillance cameras for offices, shops, factory buildings and living rooms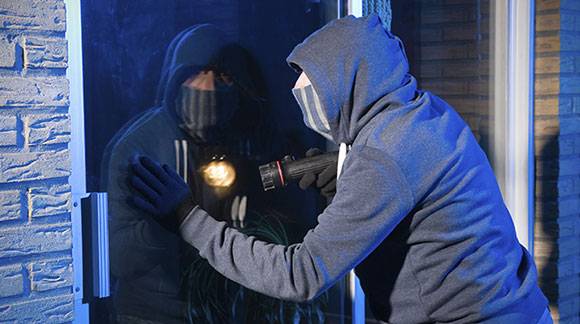 First, consider which areas the cameras should monitor. Outdoor surveillance cameras with water and weather protection perform surveillance tasks outdoors. They also withstand adverse weather conditions with rain, frost and direct sunlight. An insulation of the camera housing ensures that no moisture penetrates the inside and affects the camera functions. Indoor surveillance cameras are designed for indoor use. Their housing is usually slimmer and hardly wears on. A single camera is often enough to control the video of a single entrance area or room. If a house, a larger area or the entire plant building is to be protected, a combination of different surveillance cameras is usually recommended, which work together optimally and specifically protect individual areas.
What types of surveillance cameras are there?
Surveillance and security cameras differ in their technology. Find out which system is best for you.
IP surveillance cameras
Wired IP surveillance cameras transmit video and audio data over the network cable and thus over the network infrastructure that is usually already in place. You do not need to have a separate cabling. A simple Ethernet cable is sufficient for connecting an IP camera to your own network. IP networking significantly reduces installation and operating costs, and thus costs in companies and also in the private sector. IP cameras transmit the captured images encrypted as a video stream across the entire IP network, or between different locations if desired. Compared to conventional cable cameras, the picture quality is usually higher. The configuration and administration is done via the web interface as with routers . This makes IP-Cams a recommended choice for remote video surveillance. You can view the camera image in the browser on different terminals. The live streams of IP cameras can be easily shared with monitoring software, video servers and NAS solutions. ONVIF (Open Network Video Interface Forums) even provides an open standard for communicating IP cameras with other security products. Most of the network cameras are PoE-enabled and support Power-over-Ethernet – PoE for short. This convenient function sends the power supply for the IP camera along with the data via the Ethernet cable. Thanks to PoE, a single cable is sufficient. There is no need for an extra power cable or a separate power supply, and you can mount the camera in locations without any other power supply. The power supply into the network is provided by a switch with PoE function or a PoE injector, which is enclosed with the IP cameras or is available as an accessory. Good to know: With Powerline IP cameras can also be operated where no network cable is available.
Wire-free surveillance cameras
Wireless surveillance cameras are quickly mounted, flexibly applicable and can be put into operation in a short time. They are very suitable for a simple retrofitting without laying cables and only require a power supply. WLAN cameras use the IP protocol , can be integrated into the WLAN and sparks can be sent via it to their video streams. One socket is sufficient, the WLAN video transmission can start. The range and image quality are important points for WLAN surveillance cameras. The range depends on the transmitter module of the IP camera and can be 100 m or more in the open. Structural conditions such as walls, false ceilings, glass and metal surfaces, concrete and sources of interference in the environment reduce the effective range. The more obstacles the radio waves have to penetrate, the less the wireless range of the WLAN camera falls out. Realistic are up to 25 meters without any significant loss of quality. In addition to the radio distance to be bridged, the wireless bandwidth available on your network depends on the level of image quality that can be achieved during radio transmission. HD video streams generate a considerable amount of data. The more wireless network cameras share a WLAN, the less bandwidth is available purely mathematically for a single stream. By reducing the resolution and/or the frame rate (frame rate), WLAN cameras compensate for possible network bottlenecks.
Wired cameras
The distinguishing feature of the cable-bound video surveillance is the name-giving connection cable to the camera for the transmission of the picture and sound signals. The signal transport by cable is interference-proof, secure against eavesdropping and reliable. The transmission takes place without any interference from other radio sources in the environment. Even through jamming, the technology cannot be disabled. In addition, wired cameras do not charge the WLAN. Laying the cable to the camera involves a certain amount of installation work.
Mobile surveillance cameras
If it is not possible to lay cables and there is no socket available near the camera, completely wireless models with integrated rechargeable battery provide for safety. Mobile cameras are a good choice for surveillance recordings indoors and outdoors outside of your WLAN. They run without mains power, are supplied with power via a battery for up to several weeks and can be placed flexibly through the battery operation. Mobile cameras communicate over the LTE network via mobile phone connection, allowing you to monitor video from anywhere. Models with storage on micro SD cards do not even require LTE reception.
Mini cameras and camouflaged surveillance cameras
The deterrent effect of visibly mounted surveillance cameras is not always desirable. Mini-cameras are an alternative for locations where cameras are not to be easily recognizable . Due to their compact dimensions, the Minis can be easily hidden in furniture or behind pictures. Camouflaged mini surveillance cameras are housed in a housing that is modeled on a pen or a clock, for example. Due to their camouflage, these models are particularly inconspicuous.
Dummy cameras
Camera dummies are an affordable way to deter shoplifters, burglars and to prevent vandalism. The dummies are true-to-detail imitation of real surveillance cameras without video function, sometimes even with flashing ready LEDs. At a distance, the replicas are not so easy to distinguish from real video cameras.
Surveillance camera, you will find the right one!
The variety of surveillance cameras is huge and there are special products for a wide range of applications. Consider the following factors that you should choose to suit your personal needs:
Resolution : The resolution of the CCD sensor or CMOS sensor is relevant together with other factors for the image quality, sharpness and image display. The megapixel resolution affects the amount of data generated by the video stream in IP cameras.
Design : CCTV cameras are available as a free-standing desk model, for wall and ceiling mounting, as manually rotating dome cameras with dome housing, with PTZ function for remote controlled swiveling, tilting and zooming as well as mini cameras. PTZ models allow active control and movement of the camera.
Lens and field of view : The angle of view, focal length and light intensity of the lens depends on the size of the area covered by the camera. With a zoom lens, the viewing angle can be adjusted. Cameras with iris control deliver useful shots even under difficult lighting conditions.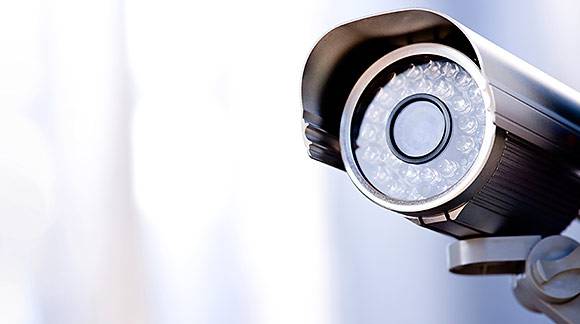 Night vision : not all devices display night vision. If night vision is desired, pay attention to the light sensitivity, the range and the radius of the IR LEDs installed in the surveillance cameras.
Connecting to smartphones and tablets : Many cameras support the display of images on mobile devices.
Recording function : simple models only show the pictures, but do not record them. Depending on the version, cameras with recording function can be stored on an SD card , in the cloud or on an adjustable server.
Continuous recording: On some models, you can record continuously or activate it by motion detection or smartphone app.
Motion detection : one movement or one sound is enough, the camera starts. Recording is only done when something happens. Motion detection is based on changes in the image content or better through a built-in PIR motion sensor.
Pay attention to the legal situation when monitoring video surveillance
Video cameras are allowed to film on the private premises, but not on public grounds. Therefore, place cameras outdoors in such a way that no public roads or paths are detected. Persön­lichkeitsrechte and data protection are also relevant for video surveillance. Use highly visible signs that alert visitors and employees to video surveillance. During video surveillance at the workplace or in the private environment, inform all employees and family members about the use and location of the cameras. If necessary, consult the works council and create documentation for proof. It is very important to exclude social rooms in companies from camera surveillance.
Tips for safe use of surveillance cameras
Surveillance cameras should not only create security, but also be safe to use. The following tips will help you.
Change Default Passwords —change the factory-set password for accessing the camera during setup. The longer and more complicated the new password, the more secure it is.
Update Firmware : Firmware updates provide additional functionality and close known vulnerabilities. Therefore, it is important to install updates provided by the manufacturer of the camera in a timely manner.
Setting up user accounts : Many cameras offer the option of demoting access to the recordings via user accounts. As an administrator, you can precisely determine which access rights a user has.
Check permissions for recordings : Do you save the camera recordings on a server or NAS? Then you regularly check which users have access to the recordings.