ABUS Smartvest Wireless Alarm System
This text is machine translated.
ABUS Smartvest: All-round‐Protection & home comfort via radio‐Alarm system & app
With ABUS Smartvest you can make your home completely safe – with a modern alarm system, which is installed in every apartment quickly and easily. You benefit from a well-thought-out all‐in-one‐solution including integration of WLAN‐cameras and the use of smart home‐functions for controlling home appliances and house electronics via app, schedule and switching scenarios. Entry is quick and easy: Effortless installation of the alarm system and components without technical know-how‐control of the entire Smart‐Home‐system via Smartvest‐App from a distance; permanent app‐access to the state of the system and the live‐pictures of the integrated cameras; immediate alarm via push‐message directly to the smartphone.
ABUS Smartvest & app - benefits at a glance

All-in-one solution: Alarm system, video surveillance, smart home

Smartvest practical test: Customers & users say this

Initial setup made easy: Step-by-step video instructions

Smartvest app - the control center for safety & comfort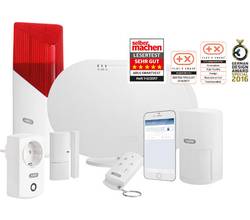 The advantages of the Smartvest‐system at a glance
Complete alarm system – instead of "only" comfort system with safety features (alarm even in case of power failure, network malfunction or sabotage)
Perfect for self-installation – thanks to App‐guided setup wizard and detailed step‐for‐step‐video instructions
Simple assembly of components – without cable pulling and drilling thanks to radio‐, battery operation and adhesive mounting
One app for everything – for operation, alarm sounding and access to WLAN‐cameras and smart home‐control
German data protection: App‐Operation via secure peer-to‐peer connection, radio traffic protected against replay attacks
Smartvest central alarm unit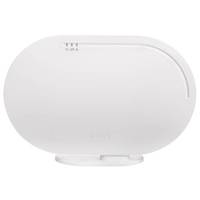 The central control unit combines radio‐components, WLAN‐cameras, app‐access, alarm and smart home‐functions in a compact channel.
The clou: Operation only via app or operating components – no settings required directly on the device.
App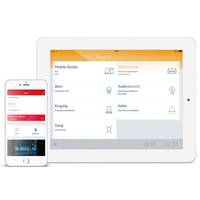 Your real control center is the Smartvest app – on your smartphone and tablet, for iOS and Android. Simply download for free‐from the Play‐Store and iTunes.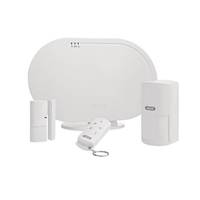 Your basic equipment: In addition to the central unit, the basic set includes remote control, opening and motion detector as well as necessary accessories for the first basic security of your home.
The system can be extended to 32 radio components (detectors, control units, etc.) and 4 IP cameras.
Smartvest wireless remote control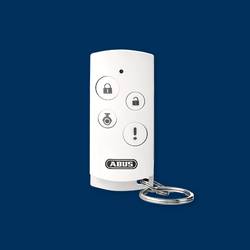 The alternative to the app‐operation: Simply arm and disarm the system, receive status feedback via LED and trigger an alarm in case of an emergency – all at the touch of a button.
Smartvest wireless control panel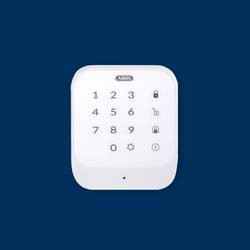 The classic way of operation: Simply arm and disarm the system by maintaining a contactless chip‐stick or with your personal PIN‐code.
Smartvest wireless opening detector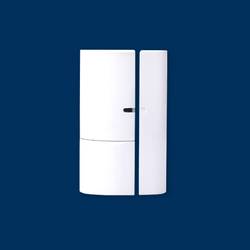 Monitors the opening status of windows and doors and keeps offenders outside. Unauthorized opening triggers an alarm, the status is visible in the app and can be used for switching scenarios (e.g. door opens, light comes on).
Smartvest wireless motion detector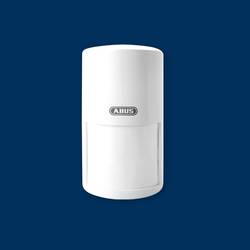 Monitors rooms for people. Unauthorized persons in the building trigger an alarm, switching scenarios can be used depending on whether persons are present (e.g. Downregulation of the heating).
Smartvest wireless smoke detector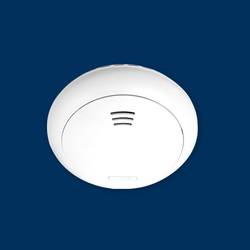 Detects deadly smoke and heat build-up for reliable fire alarms. Alarm at the detector, via the Smartvest central unit, siren and via push‐message to the app. Detector can also be used as radio‐smoke detector without Smartvest.
Smartvest wireless water detector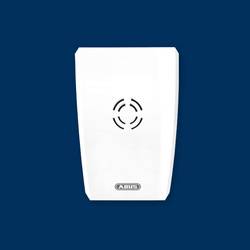 For protecting rooms (bathroom, kitchen etc.) against water damage. The detector detects small amounts of liquid and alerts you, for example, via an app. Water sensor with stand for placing on the floor and cable connection to the detector unit.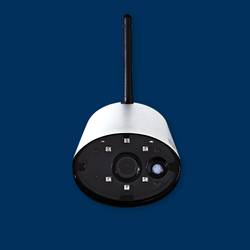 The IR‐camera with IP66‐Weather protection monitors your garden or the driveway during day and night. The installation is done simply via App‐guided installation assistant, the operation wirelessly via WLAN.
Smartvest wireless socket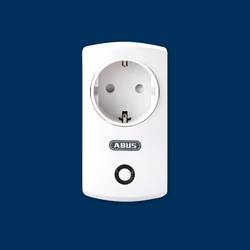 With the wireless socket, you can switch plugged-in devices manually, via Smartvest‐app, schedule or switching scenario (e.g. Door open, lamp comes on; presence simulation possible).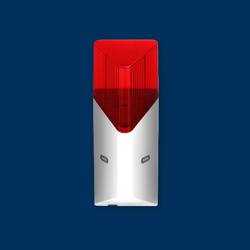 Deterrent and loud alarm: In addition to the app‐alarm and the integrated siren of the Smartvest central unit, the radio‐siren provides an unmistakable alarm (up to 100 dB volume).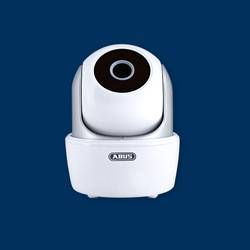 The viewing angle of the compact camera can be swiveled and tilted via the app. It detects movement in the field of view and sends you a push‐message or e‐mail. Thanks to IR‐illumination, it is reliable even in the dark...
The All‐in‐One solution for security & comfort: More than just an alarm system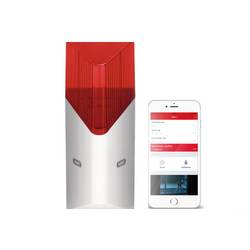 Don't let burglars take a chance
With the real alarm system from the security professional, the perpetrator deters and reports every incident safely. Without if and but also in case of network interference, power failure or attempted manipulation.
Mobile video access & alarm images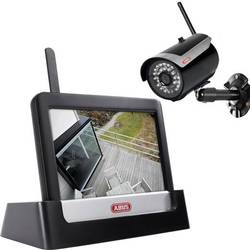 See what was going on at
Always be in the picture what was happening - and react correctly! App allows you to see the images of all 4 wireless cameras or wireless video sets, and you will receive an email with snapshot alarm images when an alarm is triggered.
To overview video cameras & set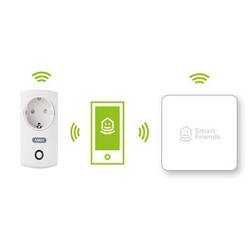 Modern living comfort & smart scenarios
Whether domestic appliances are connected to the radio socket or light, electric shutters etc. via smart friends interface – the Smartvest is versatile expandable and offers numerous smart home functions.
To the smart home overview
Smartvest‐Practical test: Customers & users say this
See for yourself: For four weeks readers of the magazine "Make yourself" have tested the Smartvest system intensively – during installation and in daily use. The result speaks for itself: The Smartvest basic set FUAA35000A was rated "very good". This was mainly due to the simple, intuitive installation and the versatile, individually programmable functions. But look at the practical test yourself – and make your own picture!
Smartvest app – the control center for safety & comfort
Functions:
Operate ABUS Smartvest from anywhere, control & see the status
Alarm incidents received directly via the‐App‐message
Remote access to live‐images and recordings of integrated cameras
Switching of devices that are connected to the wireless socket
Set up and change schedules, such as when the motion detectors are active
If‐then‐scenarios: Set up, change or deactivate via app (example: Door opens, light goes on)
Alternatively: Smart Friends app for operating the smart friends box and integrated components of smart home controls such as lights, sensors, shutters etc.
This text is machine translated. ABUS Smartvest: All-round‐Protection & home comfort via radio‐Alarm system & app With ABUS Smartvest you can make your home completely safe – with a modern alarm system, which is installed in every apartme...