This text is machine translated.
All-in-one PCs - the small and compact all-rounder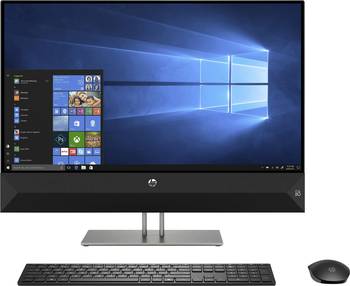 Space is a precious good on and under desks, whether at home or in the office. All-in-One PCs have all the components of a general purpose computer in the display case. This means less cable clutter and eliminates the need for bulky computer towers of traditional, complete PCs – ideal for those looking for a space-saving computer that does more than a regular laptop.
Benefits of All-in-One PCs

Important screen selection criteria

What else to look for when you buy an All-in-One PC?

Our practical tip: Use all-in-one PCs as a second screen

FAQ - Frequently Asked Questions about All-in-One PCs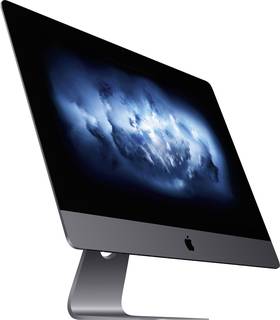 All-in-one PCs, or AIOs for short, are desktop computers with a special design. Desktop computers (or "desktop computers") are in the strict sense PCs enclosed by a housing. Originally, the term refers to the compact design of such devices, since desktop PCs, unlike the previously very bulky computers, fit on a desk. Nowadays, it serves more as a collective term for stationary computers for personal home and office use.
All-in-one PCs are a special option because they integrate all the technical components in the monitor's housing instead of separating the monitor and the computer unit. The main board, hard disk, ventilation and the rest of the technology are located behind the display or in the base of the monitor. If the all-in-one PC has a touch screen, external input devices such as mouse or keyboard are no longer required, because commands can be entered directly on the touch-sensitive display by finger movements.
Benefits of All-in-One PCs
The most important advantage of all-in-one PCs compared to classic complete PCs is their space-saving design. By combining all the individual parts required for use in the housing of the screen, they do not need a separate space for a swapped-out computing unit. Such a tower, as it is called tellingly, often takes up a lot of space. Under the table where they typically stand, Tower limits leg room, on the desk they block space for a printer or other important devices.
Many AIOs also make it possible to save space by having larger screens. For common office work with multiple applications such as writing programs and browsers, a single screen is often not enough to work comfortably and efficiently. However, two screens are not always necessary. The monitors of larger All-in-One PCs represent a practical compromise without incurring additional costs, like displays for regular desktop computers in special sizes.
Apart from practical reasons, workplaces with an AiO are considered more attractive to many style-conscious users. Connecting Tower to an external display and peripherals quickly leads to a tangled network of cables. This kind of cable mess doesn't offer a particularly beautiful view on and off. The dust that gets caught in it during a working week does its rest and can even negatively affect the performance of computers over a longer period of time. Images and other decorative elements can be placed on surfaces that are otherwise occupied on desks by cables and other necessary components thanks to all-in-one PCs. Or you simply enjoy the feeling of a non-delivered workplace.
A further advantage of AiOs is their comparatively simple operation. Especially during the initial installation, fewer steps are necessary, since only a few components need to be connected. The models of many manufacturers work out of the box (from the box"). This means that they only need to be connected to a power supply before the system can be set up or used.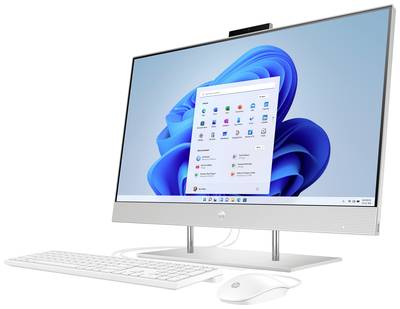 Despite their compact design and easy handling, most AiOs have all the standard specifications of ordinary desktop computers and are similar to them with regard to the set-up. In some cases, they may have to make deductions on the performance or capacity of some components, but not to the same extent as many laptops and notebooks. All-in-PCs are a compromise between powerful stationary complete PCs and compact mobile solutions.
Important screen selection criteria
At the heart of each All-in-One PC, and therefore the most important purchase criterion, is its screen. The choice in size, performance, price and quality is large. For special applications such as surveillance functions and workstations in confined spaces, models with a screen size of less than 12 inches can be found. But this is not enough for the typical use in the office or in the home office. On the other side of the spectrum are high-end devices with Ultra HD displays. With a classical image ratio of 16:9, this corresponds to a resolution of 4096 x 2160 pixels, also called 4K.
Gamers can also enjoy more graphically demanding games in the highest resolution. For video editing designers and professionals, they are also a useful option because their profession regularly requires applications that require a lot of visual attention from the computer. Some of these larger displays are also concave. Curved displays are designed to make the larger dimensions more visible by better enclosing the viewer's field of view and reducing the amount of light reflected by the viewing angle. Fans of this technology thus experience a more immersive gaming or viewing experience in games or movies.
On the other hand, less expensive full HD displays are sufficient for regular use as office computers. Full HD means a resolution of 1920 x 1080 pixels in common screens with a ratio of 16:9. Many AIOs also offer wider or higher versions at the same resolution. Thus, several applications, such as an Office program and a browser window, can be displayed side by side without any problem and without the need for a second or even a third display.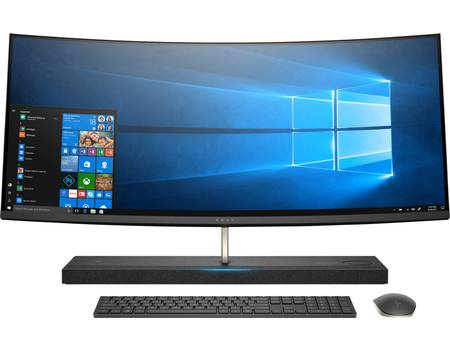 Regardless of the resolution and size of a screen, its brightness is critical. A display can still resolve as many pixels; if it is not visible in normal lighting conditions, this is of little use. The brightness of screens is usually indicated with the value cd/m2. It describes the light intensity measured in Candela (short cd) in relation to the available area. The luminance of a screen depends on its application. The more cd/m2, the better. But stare too long on a screen that is too bright can be unpleasant in the long run and may cost unnecessary power. In a well-lit office, 120 cd/m2 is usually enough; in case of a lot of daylight, it is advisable to use a display with 140 cd/m2. LC displays with IPS technology are ideal for controlling reflections even better without using the eyes. In-plane switching reduces contrast losses at certain angles by placing the display electrodes parallel to the surface.
What do you need to look for when buying All-in-One PCs?
In addition to screen performance, all-in-one computers have the same specifications as all other desktop PCs. The performance of the main processor (CPU) provides information about the computing power of a model. Two key values are decisive: The CPU clock frequency in gigahertz and the number of processor cores installed. The more cores a processor has, the better it can distribute tasks across it. Just a few years ago, many AIOs had to find themselves with less powerful notebook processors, which also had only two cores. Today, desktop CPUs with quad-core, i.e. four processor cores, are the norm. To the top, much more power is possible.
The CPU does not decide on its own what a computer is capable of. The RAM or RAM (Random Access Memory) stores data from running programs or processes. Its capacity determines how many tasks or sizes a computer can perform at a time. Modern AiOs should have at least 4 GB RAM. Higher loads, for example through image processing programs or games, are only reliably possible through 8 GB RAM or 16 GB RAM.
A so-called hard disk space is required for the permanent data storage, for example of photos, documents or the operating system itself. There are two types of hard drives: Hard Disk Drives (HDD) and Solid-State Drives (SSD). HDDs store data on magnetically coated rotating discs. They are therefore also referred to as hard drives. They allow large amounts of data to be stored. Even with AiO-PCs, 2 Terabyte (TB) storage capacity is possible, whereby a hard disk with 1 TB storage is usually sufficient. SSD hard drives have significantly less capacity. Because they store data through solid-state components, SSDs are more robust hard drives. Moreover, data stored on an SSD hard disk can be read and written much faster by the computer. SSDs are therefore particularly suitable as a bootable medium, i.e. as memory for the operating system. Ideally, an AiO has a so-called hybrid hard disk, i.e. a combination of SSD and HDD, or SSHD. Otherwise, the SSD is a priority because larger amounts of data can now also be conveniently stored in the cloud or via external hard disks. An SSD should have at least GB of storage in these circumstances.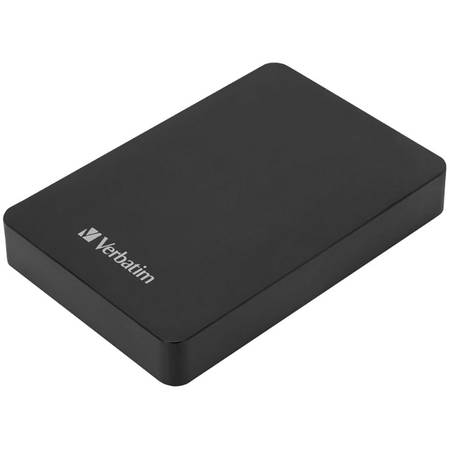 Finally, it is important to keep an eye on the choice of interfaces on an all-in-one PC. The more peripherals can be connected via USB, HDMI or other compatibilities, the better, because this increases the application possibilities of the computer. Connections via Bluetooth or WLAN are particularly advantageous, because even fewer cables are required.
Our practical tip: Buy an all-in-one PC with an adjustable foot
The screen is the central component of an All-in-One PC. It cannot normally be replaced and by connecting another display AiOs lose their decisive advantage, they no longer save as much space. It is therefore highly advisable to buy not only a powerful monitor, but a flexible one. The more alignment options a foot offers, the more comfortable an AiO can be used. Many AiO attachments can be tilted vertically. In some models, height and horizontal tilt can also be adjusted as required. Especially all-in-one PCs with touch screen can only be operated comfortably for a longer period of time if they are ideally positioned ergonomically. Ideal for use in the home. For this purpose, some stands can even be "folded" so that they are almost lying on the work surface.
FAQ - Frequently Asked Questions about All-in-One PCs
Can all-in-one PCs be upgraded?
Whether and if so, how easy it is to upgrade all-in-one PCs varies from model to model. However, since they are designed to occupy as little space as possible and are easy to use, it is comparatively difficult to replace or expand individual components of AiOs. Especially the display is firmly installed and can thus be replaced under certain circumstances only by professionals. The smaller housing also has limited space for certain components. Not only space is a limiting factor, but heat development. Relatively easy to retrofit, only RAM and hard disk can be easily connected externally through common interfaces.

Are all-in-one PCs suitable for gaming?
Computing and graphics performance of a computer are particularly important for gaming. In both cases, AiOs are at a disadvantage compared to regular desktop PCs at similar price levels. But that doesn't mean they're completely inappropriate. If you're willing to take a little more money into your hands, you can enjoy good quality AiO games. Through their sleek design, they can even better fit in a living room or hobby room as a Blu-ray player or multimedia center than the clumpy tower of a normal desktop PC, at which a TV is unnicely wired via the HDMI input.
This text is machine translated.   All-in-one PCs - the small and compact all-rounder Space is a precious good on and under desks, whether at home or in the office. All-in-One PCs have all the components of a general purpose computer ...