This text is machine translated.
About Apple iPad: All Series at a Glance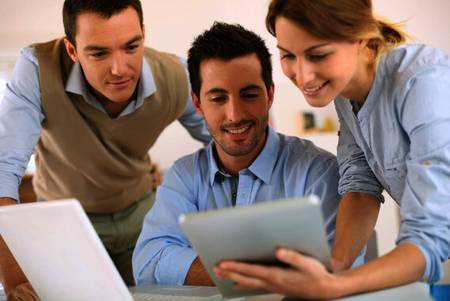 IPad Air, iPad Mini, iPad Pro, iPad: Quick overview

Apple iPad: Current models in comparison

IPad for schools: Meaningful support in the classroom

The right help for installation or problems: Mila Friends

When Apple introduced the first iPad in 2010, it was revolutionary. It was the tablet that finally established the tablet devices on the market. A high resolution touch display, easier and easier to use than any notebook and a variety of apps. Apple founder Steve Jobs, rightly, said: "IPad creates and defines a brand new category of devices that lets users connect with applications and content in a much more intimate, intuitive, and fun way than ever before." Press and users were thrilled.
Since then, much has been done. Other manufacturers moved on and sell their own tablets. Apple developed various tablet series and continued to improve the technology it contains. In the following we will inform you about the current iPad, iPad Mini and iPad Pro tablet series. Note that Apple has discontinued the iPad Air series and is no longer on sale. The new iPad 9.7, which was launched in 2017, is considered a successor model.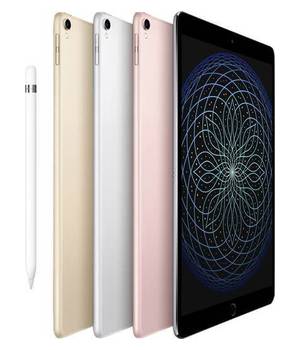 Each iPad series device has an aluminum casing and a touch-sensitive screen (touch screen). With this the iPads are controlled with the fingers or a touch pen. The only keys that the device has turn it on and off (upper edge of the housing) and adjust the volume (left edge of the housing). The Home button in the lower center of the screen can be used to stop or pause apps. Double-click to activate an overview of all running and recently used applications.

In addition, iPads have these features:
Loudspeaker and headset connection (jack plug input: 3.5 millimeters)
Front and rear camera
Depending on the model, only WLAN or WLAN and LTE cellular modem
Permanently installed battery with a runtime of up to ten hours
SOC (System-on-a-Chip): The functions of the electronic system are integrated on a chip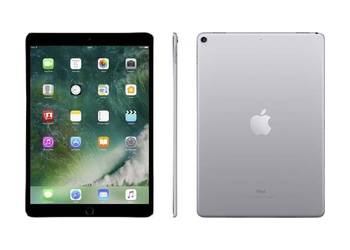 In general, an iPad can be used like a notebook with an iOS operating system. Whether it's Internet, email, games, music, movies or writing, all this is possible with the tablet and can be easily controlled with the high-resolution and pressure-sensitive touch screen. If you mainly want to write longer texts, letters or other things, we recommend that you buy a tablet keyboard.
All devices, i.e. both iPad Mini and iPad Air, iPad Pro or iPad, are available in two versions with regard to the Internet connection. Each iPad has Wi-Fi. In addition, there are versions in each series that can access the Internet and all Internet-enabled applications via a SIM card while traveling. This includes apps for navigation, which also require a GPS sensor.
IPad Pro, iPad, iPad Mini, iPad Air: Quick overview
iPad Pro
IPad Pro has the potential to create an idea of computing in the modern world. The display sizes of 12.9 and 10.5 inches are suitable for longer working and the A10X Fusion chip promises a powerful device. Conrad also offers the 9.7-inch iPad Pro. However, Apple has already stopped producing this tablet. Nevertheless, it is ideally suited for a frequent user.
iPad mini
The iPad Mini is, as the name suggests, the most compact model in terms of weight and size. The display is 7.9 inches in size. The iPad Mini has advantages in processing compared to the iPad. For example, it has a fully laminated display and an anti-reflex coating.
iPad
The iPad is the right model to get to know. Meanwhile, iPad 9.7 has been in the fifth generation since 2017, and it is priced at a reasonable level. Technically, this device is up to date and is absolutely sufficient for normal users. IPad comes with a 9.7-inch display.
A new iPad 9.7 has been on the market since 2018, and is even more powerful than its predecessor. Apple is promoting this tablet especially because it offers a variety of apps and functions for schools and other educational institutions. And the Apple Pencil also works. In addition, the Apple iPad 9.7 (2018) is a great value.
IPad Air
IPad Air was considered an entry-level model, but Apple stopped selling in 2016. The new iPad of the fifth generation is regarded as the successor model. The technology of the iPad Air is correspondingly outdated, for example the A8X chip is still installed.
Apple iPad: Current models in comparison
The current Apple models on the market are the iPad 9.7, iPad Pro 10.5 and iPad Pro 12.9 as well as the iPad mini 4. Because iPad Air models are no longer in retail stores, this iPad series is no longer listed. IPad Pro 9.7 is also a phased-out model, but it is still available from us.
Hardware
All iPads listed below have a Retina Multi Touch widescreen display and have a battery life of up to 10 hours with WLAN, video and music playback. Over a mobile data network, the duration is up to 9 hours.
Hardware
IPad 9.7 (2017)
iPad mini 4
iPad Pro 9.7
iPad Pro 10.5
iPad Pro 12.9
IPad 9.7 (2018)
Display size
9.7''
(24.63 cm)
7.9'' (
20.1 cm)
9.7''
(24.63 cm)
10.5''
(26.67 cm)
12.9''
(32.78 cm)
9.7''
(24.63 cm)
Memory in GB
32 - 80
128
32 - 32 000
64 / 256 / 512
64 / 256 / 512
32 - 80
SOC name
A9
A8
A9X
A10X
A10X
A10
Features
The iPads always receive their Internet connection via WLAN; optionally the WiFi+Celluar equipment is available for operation with SIM card. The standard equipment includes Bluetooth® 4.2, GPS, GLONASS and a fingerprint sensor for identification.
Features

IPad 9.7
(2017)
iPad mini 4

iPad Pro 9.7

iPad Pro 10.5

iPad Pro 12.9

IPad 9.7
(2018)
True Tone display
—
—
✓
✓
✓
—
Rear camera
8 MP
ƒ /2.4 aperture
8 MP
ƒ /2.4 aperture
12 MP
ƒ /2.2 aperture
12 MP
ƒ /1.8 aperture
12 MP
ƒ /1.8 aperture
8 MP
ƒ /2.4 aperture
Front camera
1.2 MP
1.2 MP
5MP
7 MP
7 MP
1.2 MP
Video recording
1080p HD
1080p HD
4K HD
4K HD
4K HD
1080p HD
FaceTime camera
1.2 MP / HD
1.2 MP / HD
5 MP / HD
7 MP / HD
7 MP / HD
1.2 MP / HD
Colors & Extras

IPad 9.7
(2017)
iPad mini 4

iPad Pro 9.7

iPad Pro 10.5

iPad Pro 12.9

IPad 9.7
(2018)
silver
✓
✓
✓
✓
✓
✓
Space Gray
✓
✓
✓
✓
✓
✓
Gold
✓
✓
✓
✓
✓
✓
Rose gold
—
—
✓
✓
—
—
Apple pencil
—
—
✓
✓
✓
✓
Smart keyboard
—
—
—
✓
✓
—
Why use iPads in school?

What was a highlight about 20 years ago when the class spent an hour in the computer science room. A teacher who had an affinity with computers and was able to program showed small programming codes and gadgets. Today, it is hard to imagine, because smart devices and new media are integral parts of our everyday lives. In fact, it would be logical for modern technology to be introduced throughout schools. Because this area belongs to education as well as to calculation and writing.


The critics say:

Lack of creativity:

Design templates, access to online articles and online counselors on a particular topic would lead to a "copy and paste" mentality. This would not create anything of its own, but would only be copied.

Illusion of learning:

The superficial viewing of content does not replace learning. Thus, the combination of reading, listening, speaking and writing while vocabulary learn still cannot be replaced.

Lack of nationwide infrastructure:

There is no uniform, nationwide planning for digital education yet. The question of funding is thus not resolved and schools are on their own. You would have to take care of a suitable infrastructure yourself. This starts with the question of who is the contact person for technical problems and questions.

Due to the often missing teaching of skills in digital education during the course of the apprenticeship and the period of the referendum, teachers are afraid of the new technology. If there are problems, or if they need assistance that is not easily accessible, many give up. As a result, tablet PCs are little or no longer used.

Addiction potential:

Children would be sitting in front of mobile devices for even longer. This promotes the addiction potential and the dependence on such devices.

Model and pricing policy:

Companies like Apple. Google or Microsoft would not think primarily of the children, but of their own profit.

Supporters find this:

Learn how to use media:

In the digital age, access to information on the Internet and social platforms is infinite. It is precisely for this reason that it is important to convey a responsible, reflective approach to the media from the beginning. It is important to address issues such as cyber bullying, personal data handling and the questioning of information on various websites. This makes young people fit for the challenges of the future.

Of course, teachers can block access to certain content on the Internet so that students do not encounter dangerous sites. Similarly, it is possible to grant the class access only to certain pages, so that they can conduct an Internet search only on certain portals, for example.

Individual teaching:

Teachers can see the results of their students in the evaluations of different apps and can provide individual assistance or provide individual students with appropriate tasks.

Mobile learning:

The small size and light weight of the tablet means that every child can take their tablet computer with them wherever they go. For example, it does homework or learns for exams in the bus or in the home garden without much effort. In addition, the excuse for forgotten homework that one had forgotten one's textbooks in school is no longer important. The tablet with the appropriate materials is always there.

Easy to use

Children are getting used to smartphones, tablets, or handheld game consoles early on. So they no longer need to learn how to use iPad, but a short introduction is enough. In addition, the models are intuitively operable and responsive, so that even the inexperienced can start with little training effort.

More motivation:

There are materials for each learning type. Thus, each student finds his own access to a topic. This motivates the children to solve their maths exercises, to learn vocabulary or to repeat what they have learned.

Always ready to use

Valuable teaching time is lost as you walk into the computer room or boot up your notebook. The tablet PC is within reach and ready to use immediately with a button button.

Promote inclusion:

IPad also helps school children with disabilities learn at school. Blind helps the reading function, deaf follow by subtitles of an audio or video file.
The right help for installation or problems: Mila Friends

Want to set up your new iPad, create an Apple account
, or create an iCloud backup?
Get
fast and efficient support from a Mila Friend. Make an appointment now!
Mila offers you help and support with various technical
questions or problems. People with hohem technical knowledge take on
the tasks you are not up to.
Book our Mila Friends service online and
get the support you need when it suits you best.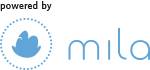 Accessories for iPads
For all iPad owners, there is a wide range of accessories that go beyond charging cables, adapters and protective films.
Useful accessories for your Apple iPad: View and screen protection
Protect your Apple iPad from unwanted side views with a privacy screen. Our 3M product finder will guide you to the right protection for your product with just a few clicks.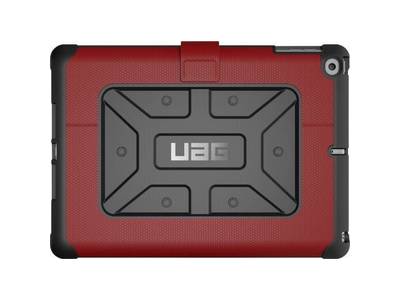 IPad cases and iPad cases
To protect the device from scratches or dirt, suitable protective covers are available. These iPad cases and iPad cases are available in different designs, for example as backcover, as zip pocket or as bookcase. Depending on the requirements, they offer numerous properties. For example, they are waterproof, shock-proof or shock-proof. Some have stand function, pen holder, magnetic lock or hand strap.
Special mention for users who need their iPad at work, for example on construction sites: IPad cases that have been tested according to US military standards. These consist of an extremely robust protective shell with water-repellent material and aluminum base.
For iPad cases/iPad cases
Apple Pencil (Touch pen)
If you prefer to use your iPad Pro with a touch pen rather than with your fingers, the Apple Pencil is well-used. No matter whether drawing, shading or writing: This is possible with the pen, because it has pressure sensors. These measure how firmly the user presses the pen on the tablet or at what angle he holds the Apple Pencil. The integrated apps as well as applications from the Apple Store can also be operated with the touch-pen.
In addition to the Apple product, there is also a wide range of pens from other manufacturers. These range from simple touch-pen without further functions to models with pressure-sensitive or precise writing tip, with Bluetooth® , ball-pen or eraser button.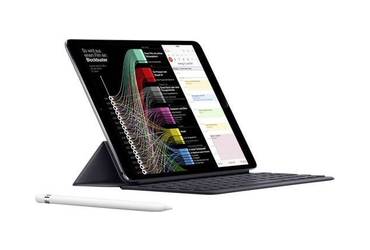 Apple keyboard
If you want to edit e-mails or office documents from time to time, this is often a tedious task with the virtual keyboard. Tablet keyboards can help, because they convert the iPad into a small notebook in no time at all.
The Apple keyboard is designed especially for the iPad Pro models. It can be simply plugged in and the smart connector recognizes the iPad Pro immediately. A connection via cable or a coupling is not necessary. Other manufacturers also sell tablet keyboards for iPad Minis and iPads. These usually work via Bluetooth® . Depending on your needs, there is a choice of keyboards in different price ranges.
This text is machine translated. About Apple iPad: All Series at a Glance How does an iPad work? IPad Air, iPad Mini, iPad Pro, iPad: Quick overview Apple iPad: Current models in comparison IPad for schools: Meaningful support in...