Apple iPhones - the classic among smartphones
They are status symbol, communicator and pioneer of smartphones: Apple iPhones have been a permanent place in the hearts of many Apple users since 2007. Find out in the guide which of the current Apple iPhones suits you and what you should pay attention to in order to find the right model.
What Apple iPhones are there?
Apple's iOS 12 operating system
Is an Apple iPhone right for me?
FAQs: The most common questions about Apple
What Apple iPhones are there?
Apple has launched more than 15 iPhone models. The features of the latest models from iPhone 6S are compared in the following.
Model
Properties
IPhone 6S and 6S Plus

A9 Chip, Touch ID, 3D Touch, 12 Megapixel iSight camera.
At 4.7 inches and 5.5 inches, the two models are as large as their predecessors.

IPhone 7 and 7 Plus
A10 processor, 12 megapixel camera, fingerprint sensor and iOS 10 as standard software.
The 7 Plus version also offers dual camera with Tele and Wide angle lens.
IPhone 8 and 8 Plus
A11 Bionic chip, 12 megapixel camera, Retina display, glass back.
The iPhone 8 Plus is also equipped with dual camera including Tele and wide angle lens as well as optical zoom.
iPhone X
A11 Bionic-Chip, 5.8 inch All-Screen and Super-Retina / OLED Display, Face ID, 7 megapixel TrueDepth front camera,
12 megapixel dual camera, glass back, wireless charging possible.
No need for the audio jack, all connections are now made via the Lightning connector.
IPhone XS and XS Max
A12 Bionic chip, all-screen and OLED display, Face ID, TrueDepth front camera, also 12 megapixel dual camera,
wireless charging possible.
Size change to previous models: IPhone XS with 5.8 inches and iPhone XS Max with 6.5 inches.
iPhone XR
A12 Bionic-Chip, All Screen LCD Multi-Touch Display, Face ID, 12 megapixel camera and 7 megapixel TrueDepth camera.
The size is 6.1 inches between iPhone XS and XS Max.
Apple's iOS 12 operating system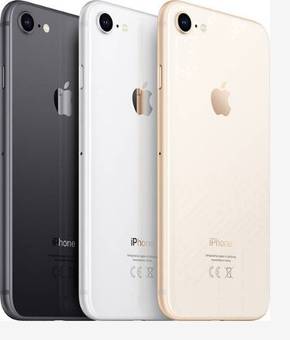 The latest operating system iOS 12 was released in September 2018 and again offers numerous features and innovations for all smartphones from iPhone 5S. For the first time, this will continue to support comparatively old devices that have previously suffered from updates and have struggled with crashes or slow usage. This time, even these devices will be faster by the update. However, the old models will have to do without some of the features of the new update to ensure speed. In general, Apple has focused on optimizing speed when updating to iOS 12. Apps should be opened up to 40% faster and the camera up to 70% faster.
The new function of stacked messages is likely to be particularly pleasing. This will only show messages from group chats as one message in the lock screen. This means that your iPhone's screen is less overloaded and offers less distraction.
The new update allows you to control the screen time of the device. Statistics show which apps are open for how long on the current day or in a 7-day rhythm. You can schedule screen-free times or set app time limits, was especially interesting for parents.
Apple users will have missed this feature so far, since iOS 12, users can also use a search function in the Photos app on Apple devices. For example, you can filter by keyword or location. The new section "for you" shows the best moments of your photos and gives suggestions for sharing.
The voice control via Siri simplifies life even more, by users can give Siri shortcuts. Some standard shortcuts are preset, and even more options are available in the free app "Shortcuts". Shortcuts can be created there or copied from the gallery.
Current updates can be found under the app settings. In the General category, there is a tab Software update in which you can see the available updates or you are informed that your software is up to date.
Is an Apple iPhone right for me?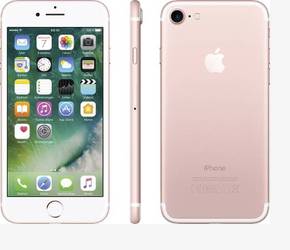 Comparing the Apple and Android systems is a much discussed topic. Especially if users have more than one Apple device, the closed system is very popular. The operation is simple and works on all devices, no matter whether iPhone or iPad. The communication between Apple devices can be very simple via AirDrop, whereby pictures or videos are transferred on the other device within seconds.
But even beginners can get along quickly in the Apple world thanks to the simple operation and automation. Especially if you don't want to go deeper into tips, tricks and all the features of the system, you get used to the user interface.
The interaction with non-Apple devices is a bit more complex. If you need to transfer larger amounts of data through iTunes, it can take time and patience.
Our practical tip: SIM-Lock and NET-Lock
If you want to buy Apple iPhones without a contract that can be used with any network and any card, make sure that neither SIM-Lock nor NET-Lock are integrated. Why? Because these functions establish a link to the respective network operator for two years.
FAQs: The most common questions about Apple
How do I operate iPhone X without a Home button?
A fine line is shown at the bottom of the display. Simply swipe up on the bottom of the screen to open the lock screen and see your apps. The Home button is also used to unlock the iPhone. Face ID is now used here and takes over the function of the Touch ID, which was used in the previous generations from 5s.
Are the new iPhone generations waterproof?
The iPhone 7 (plus) is the first iPhone to be waterproof and dustproof. The IP67 certification is designed to protect against foreign objects such as dust and water. It lasts for 30 minutes at a depth of one meter without taking any damage. According to this, the successor models offer the same water and dust protection.
Apple does not guarantee any damage caused by liquids such as water. The new iPhones are not recommended for extensive bathing pleasure, but in normal daily operation you do not have to be afraid of rain or water damage. Please note, however, that a wet iPhone may not be charged. A waiting time of five hours is recommended so that the moisture residues cannot cause a short circuit.
What was Apple Care iPhone?
"AppleCare" is a one-year warranty offered to every iPhone user. This means that you have the opportunity to have any defects repaired in the first year after the purchase or to replace the device completely free of charge. There are two expansion offerings — AppleCare Protection Plan and AppleCare+ — that can extend your warranty for up to 3 years, including self-inflicted damage.
(This text is machine translated.)
Apple iPhones - the classic among smartphones They are status symbol, communicator and pioneer of smartphones: Apple iPhones have been a permanent place in the hearts of many Apple users since 2007. Find out in the guide which of the current Apple i...