This text is machine translated.
FAQ – Frequently Asked Questions about Axial Fans
Axial fans are named after the direction of the medium flowing through – air here – that they move. The flow is parallel to the rotation axis of the fan blades, so they are suitable for high air performance at medium pressure build-up.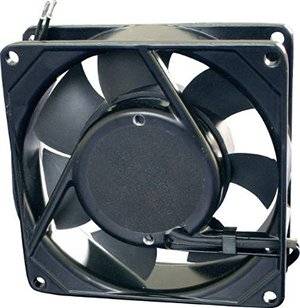 Axial fans basically consist of a fan housing with mounting and installation elements, the drive motor for the fan wheel with its fan blades and the electrical connections. For this purpose, the control and fuse electronics can be installed directly on the fan to prevent the destruction of the fan motor in the event of a blockage, as polarity reversal and overload protection. In addition, there are suction cups, protective grillees and other useful accessories.
Axial fans are extremely flat due to the space-saving integration of the motor. With the size and geometry of the fan blades, a defined volume per time unit is conveyed according to the number of revolutions of the motor. The storage of the fan wheel also has an influence on the efficiency. In addition to ball bearings, magnetic non-contact bearings have also found input in fan technology. Due to the usually low rotor weight and the very precise balancing, axial fans are particularly shock and vibration-proof.
With the burn-in technology, many fans are already "incorporated" and fully secure the technical properties according to the data sheet immediately at the start of use.
Axial fans can be used for interval and continuous operation in electronic devices as well as in air, cooling and air conditioning technology, in the automotive industry, in wind power plants and in mechanical engineering as well as in the equipment industry.
Almost all axial fans at Conrad comply with the 2011/65/EU directive on limit values for substances that are hazardous to health and that are hazardous to the environment. In the shop you will find this under the menu item RoHS as selection criterion.
Compact dimensions
A wide range of designs, dimensions and air capacities
Achieve optimum efficiency with low noise development through sophisticated aerodynamic design The fan blade
There is a wide range of accessories available for protection grillees, basket protection grillees and wall rings
Numerous approvals such as VDE, UL or CE
In the Conrad business customer shop you will find axial fans that exactly meet your requirements. In order to facilitate your search, the shop menu is divided into various technical features. In addition to the 13 manufacturer brands, these are: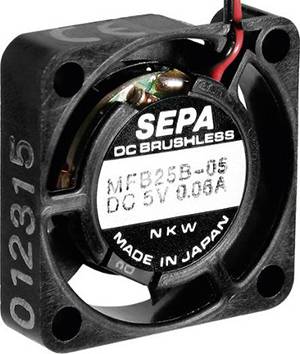 Air flow
rate This specification describes the achievable flow rate and ranges from 0.76 in liters per minute to 1,705 in cubic meters per hour.
Noise The
noise development is measured at a distance of one meter from the fan on the suction side and ranges from 1.6 to 78 decibels (abbreviation dB).
Bearing type
This describes the bearing of the rotary axis, which has a great influence on the noise development and service life of the fan. There are single and double ball bearings, single plain bearings and plain bearing systems as well as magnetic bearings (Vapo). The latter have the advantage that the rotor shaft is stored contact-free, so that no material wear occurs.
Width, height, length
with the installation dimensions can be selected directly according to the requirements of your ventilated component, so that existing housing openings or fans to be replaced can be easily limited. At the height, the already starts with 2 millimeters.
Nominal voltage
The supply voltage of the axial fans is variable over a range in most models. The nominal voltages range from 3.3 V DC to 240 V AC.
Speed
The speed ranges from 1,200 to 100,000 revolutions per minute.
Connection
There are four types of connection: Spade connectors in 2.8 and 3 millimeters, cables with open ends and screw terminals.
Degree of protection
The protection types range from IP20 (protected against solid foreign bodies with a diameter greater than or equal to 12.5 millimeters and against access with a finger) to IP 58 (protected against dust in damaging quantities and completely against contact and protection against permanent immersion)
Diameters
for some products with round housings are given in millimeters.
FAQ – Frequently Asked Questions about Axial Fans
What was to be observed when handling axial fans?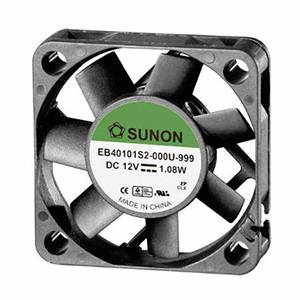 Only qualified electrical personnel are permitted to install electrical fans, perform test runs and work on the surrounding electrical system.
The product may only be transported, unpacked, operated, serviced and used by trained and authorized personnel.
When working on fans, equipment and machines in which the product is installed must be secured against being switched on again.
Before starting work, familiarize yourself with the operating instructions and take warnings seriously to avoid personal injury or interference.
Body parts that come into contact with the actual bucket or impeller can be injured.
Other parts can be moved or thrown around by the fan's air flow.
There is a potential risk of injury from long hair, hanging clothes and jewelry. These can be caught and pulled into the product.
Do not carry out repairs to fans, but replace defective fans with new ones.

How long does an axial fan last?
The life of axial fans can reach six-digit operating hours values when used as intended. Most products range from 20,000 to 70,000 hours of operation. You can find exact values in the data sheets.
How do defective axial fans become noticeable and what was to be done?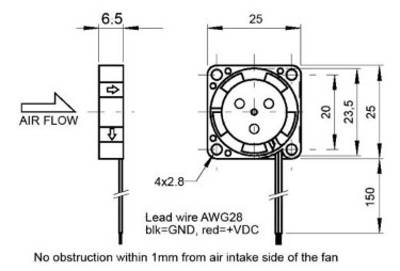 Switch
off mechanical blocking, de-energize and remove the mechanical blocking.
Mains voltage faulty: Check mains voltage, restore power supply.
Connection faulty: Correct connection. You can find the pin assignment in the operating instructions.
Engine too hot: Let the engine cool down, and then look for possible causes of failure. Also check the operating ambient temperature according to the product data sheet.
Motor does not rotate: If the motor winding is interrupted, replace the product.
Fan wheel runout: This can be caused by imbalance of rotating parts. Often cleaning the fan helps. If imbalance is still detected after cleaning, replace the product.
This text is machine translated. About axial fans What was axial fan? Advantages of axial fans Categories of axial fans FAQ – Frequently Asked Questions about Axial Fans What was axial fan? Axial fans...