This text is machine translated.
What binoculars are there?

What do you need to pay attention to when buying binoculars?

Binoculars with additional functions

FAQs: The most common questions about binoculars

Conclusion: You will find the right binoculars
Binoculars are binocular magnifying glasses that allow a detailed view of distant objects or processes. For this purpose, the reflected light is first guided through a system of combined lenses (lenses and eyepieces) and prisms installed in between. Due to the construction as a binocular with two parallel beam paths, a stereoscopic and thus spatial viewing of the environment is possible.
What binoculars are there?
Binoculars without prisms
Binoculars without prisms are based on the combination of a convex lens and a concave eyepiece lens according to the Galilei telescope principle. The comparatively simple construction allows only a small magnification. For this reason, binoculars without prisms are offered almost exclusively as opera or theater glasses.
Binoculars with Porroprisms
Prism binoculars are based on the Kepler telescope principle, which provides for the use of reverse prisms. For a long time, the use of porroprisms, which has several advantages, outweighed the distance between the lenses: The installation increases the distance between the lenses, thereby improving the spatial vision. In addition, by folding the beam path, the length of the binoculars can be reduced by up to 60 percent.
Binoculars with straight-sighted roof prisms
The straightness of roof prisms (for example Schmidt-Pechan prisms) enables the construction of specially compact binoculars. However, the production of high-quality roof prisms is far more complex and therefore more expensive than the production of porroprisms. This results in significant price differences between high-quality binoculars with porroprisms and binoculars with straight-edged roof prisms.
What do you need to pay attention to when buying binoculars?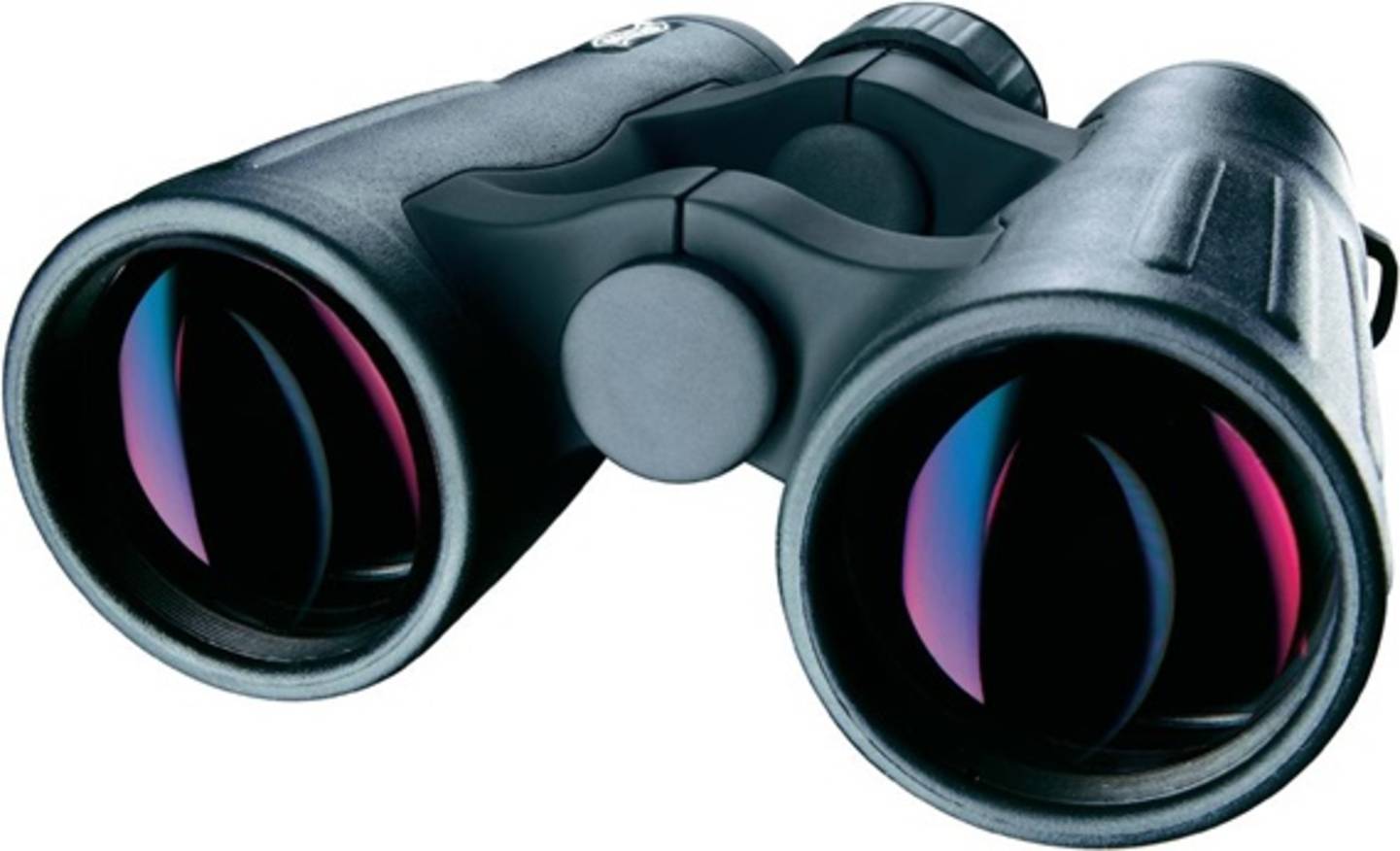 Technical specifications
Maximum magnification
Lens diameter
Near point
User-friendly design
Dioptre adjustment
Eyecups
Weight
Accessories supplied:
Bag
Strap
Tripod mount
Protective covers
Practical advice
Variable magnification binoculars have either two fixed settings that can be switched between, or allow continuous magnification adjustment (zoom binoculars). The latter have a higher number of lenses, was particularly noticeable in low-cost models due to higher light losses and color fringes. Professional users with hohem demands therefore tend to rely on high-quality roof prism binoculars with two fixed settings.
Binoculars with additional functions
Binoculars designed for specific applications often have additional functions: Marine binoculars typically have an integrated compass to determine the direction of vision. In some models, GPS modules are even installed for precise location detection. In addition, there are some binoculars with an integrated distance meter.
FAQs: The most common questions about binoculars
What was the difference between a binoculars and a telescope?
Telescopes are designed to observe the starry sky. They therefore enable a much larger magnification and have a much larger lens diameter than conventional binoculars, but are also less handy and compact. Binoculars also have an advantage over telescopes from an optical point of view: By combining two parallel beams, stereoscopic viewing is possible.
What does the combination of numbers on many binoculars stand for?
Magnification and lens diameter are printed or engraved on most binoculars as parameters. For example, the combined 8x32 represents 8x magnification and a lens diameter of 32 millimeters.
The magnification can be calculated by dividing the lens focal length by the eyepiece focal length. A 10x magnification means, for example, that the objects under consideration appear 10 times larger than with the naked eye.
The two parameters magnification and lens diameter also influence the image brightness.
What was the cost of binoculars?
Inexpensive entry-level models are often available for under 50 euros. For the occasional use during walks and on vacation, both the quality and the equipment of these devices are usually sufficient. High-quality devices from well-known manufacturers are, however, often considerably more expensive. Binoculars in particular, in which straight-sighted roof prisms are used, can cost several hundred euros due to the more complex production. Binoculars with porroprisms are a cheaper alternative without any significant loss of quality.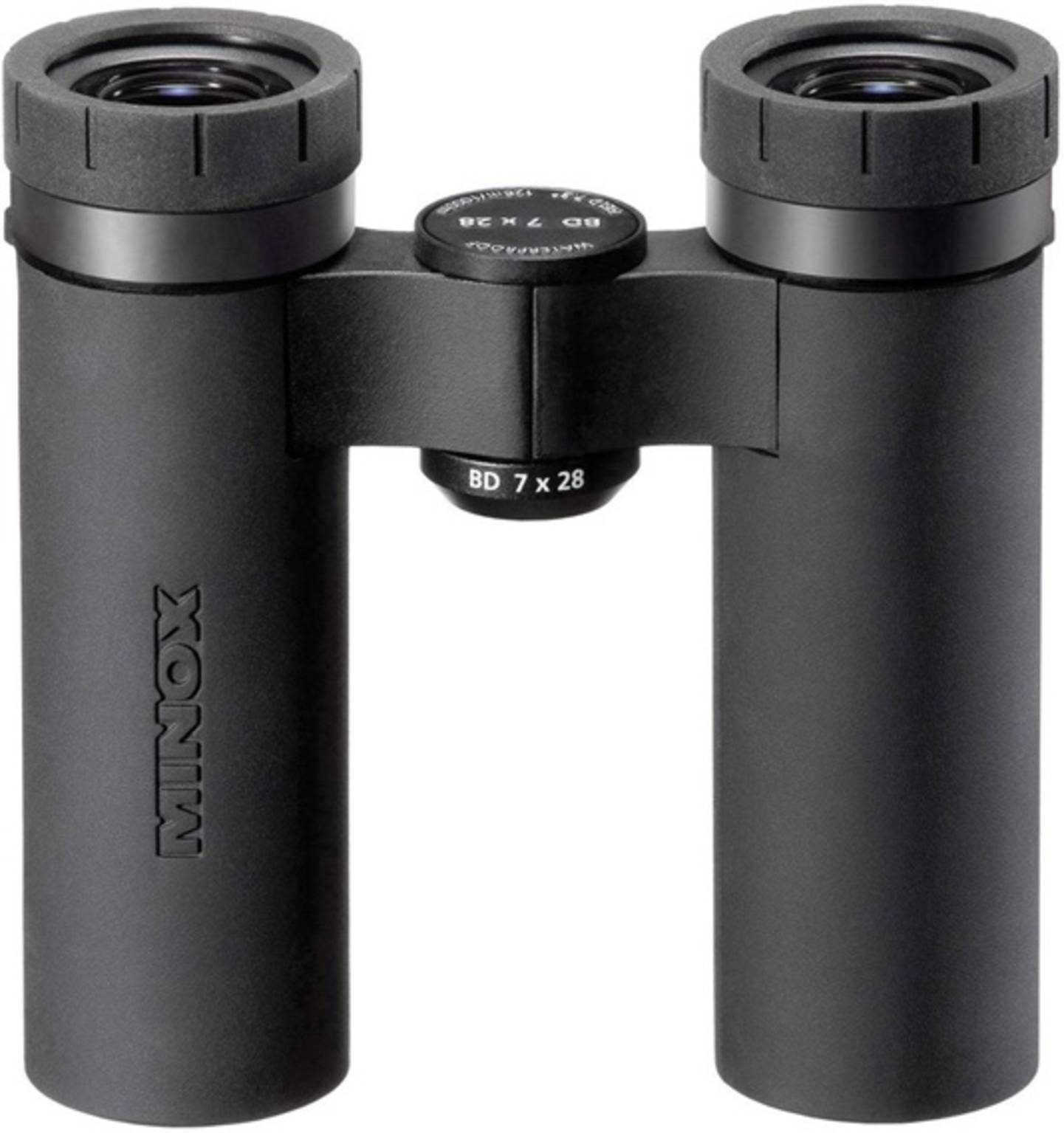 Conclusion: You will find the right binoculars
Ideally, the binoculars are selected based on relevant parameters for future use: For example, a high-intensity binoculars with a hohem diameter is suitable for monitoring the night sky. When hunting and observing wild animals in the wild, the binoculars should be robust and provide sufficient magnification. Marine binoculars are waterproof and meet the specific requirements of nautical navigation.
However, the decision between binoculars with porroprisms or roof prisms can be made quite simply by price-conscious users: In the low and medium range, brightness and optical quality are almost always better for porroprisms binoculars. The advantages of high-quality roof prism binoculars are reserved for professional users who are expected to pay significantly higher prices.
This text is machine translated.     About binoculars What was a binoculars? What binoculars are there? What do you need to pay attention to when buying binoculars? Binoculars with additional functions FAQs: Th...