About Bluetooth headphones
What is a Bluetooth headset?
What Bluetooth headphones are there?
What do I need to look for when buying Bluetooth headphones?
Power supply for Bluetooth headphones
FAQs: The most common questions about Bluetooth headphones
Conclusion: This way you can find the suitable Bluetooth headphones
What is a Bluetooth headset?
Bluetooth headphones are characterized by the wireless transmission of the audio signal from the playback device to the headphones. Mobile music enjoyment thus becomes even more flexible and more comfortable. In addition, Bluetooth headphones can usually also be used as a headset for answering calls. Smartphone users in particular appreciate the many possibilities Bluetooth headphones offer.
It is particularly convenient if the headphones and the smartphone have an NFC interface. Then it is sufficient to hold the smartphone briefly on the headphones to establish the Bluetooth pairing.
What Bluetooth headphones are there?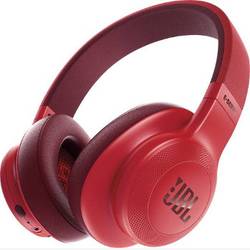 In-ear headphones
Most headphones for portable devices such as smartphones or MP3 players can be easily inserted into the ears and effectively attenuate disturbing ambient noise. In-ear headphones often play a lower frequency range.
On-ear headphones
The Bluetooth headphones of this design are more compact than over-ear headphones, lie on the ears and are particularly suitable for everyday music pleasure while traveling.
Over-ear headphones
Over-ear headphones offer effective sound absorption and very high wearing comfort as they completely surround the ear. This makes them much larger than other headphones and therefore less suitable for mobile use.
Closed headphones
Closed headphones have an effective acoustic seal. On the one hand, this prevents sound from penetrating outside. On the other hand, disturbing ambient noises, which can impair the sound experience, are effectively attenuated. Thus, it is not necessary to overtone external noise sources with an extreme volume.
Open headphones
Open headphones have a spatial sound effect due to the minimum sound attenuation. Since Bluetooth headphones are mainly intended for everyday use in public areas, the open design with its low acoustic sealing is not very common.
What do I need to look for when buying Bluetooth headphones?
Bluetooth headset technical specifications
Frequency range
Sound pressure
Impedance
Design of the Bluetooth headphones
Type of carrying (over-ear, on-ear, in-ear)
Design (closed headphones, open headphones)
Special features (e.g. folding design)
Features of the Bluetooth headphones
Additional cable (maximum length, material)
Built-in microphone
Control elements
Battery power
Practical advice
Their full potential is realized by Bluetooth headphones together with a smartphone. The headphones can be paired with the mobile phone and can be used as a headset without any special effort, as soon as a call is made during the music playback. The microphone is usually integrated in the headphones along with other controls for volume control and acceptance as well as end of calls. So the mobile phone doesn't have to be taken out of the bag at all.
Power supply for Bluetooth headphones
Basically, a distinction is made between stand-alone devices, which are equipped with control elements and a separate display and USB function generators in the form of a box for connection to the PC. The latter have neither display nor control elements, but are operated completely via the PC software included in the delivery. Only the connections for measuring inputs and signal outputs are common with their counterparts in conventional design. An advantage over low-cost devices of conventional design without interface results through the comfortable and clear operability at the PC monitor or notebook. In addition, arbitrary function generators can be used to edit their own signal forms relatively comfortably and save them for future applications. On the other hand, interface and software are often additional options for stand-alone function generators or are only available as standard for better equipped devices.
In contrast to conventional headphones, which are connected via the audio cable from the respective playback device (e.g. Hi-Fi system, MP3 player, smartphone), Bluetooth headphones draw the necessary power from an integrated lithium-ion battery. Most devices also come with an AUX cable. If the battery runs low, the Bluetooth headphones can be connected to the playback device like a conventional headphone. This ensures that the power supply is secured again. The built-in rechargeable battery of the headphones can then be recharged via the provided USB cable.
FAQs: The most common questions about Bluetooth headphones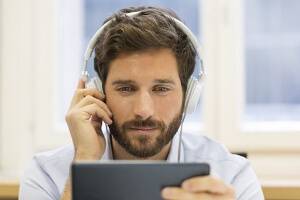 What does the term Bluetooth mean?
Bluetooth is a standard for short-distance wireless data transmission developed in the 1990er. Trivia: The technology is named after the Danish King Harald Blåtand (German: Harald Blauzahn) and is based on a process developed by Hollywood actress Hedy Lamarr for the US military in World War II, the so-called Frequency Hopping Spread Spectrum (German: Frequency hopping).
How long does the battery last for the Bluetooth headphones?
Normally, the integrated lithium-ion batteries last for more than 10 hours. Some manufacturers even advertise up to 30 hours of battery life. However, if the battery is empty, power can be supplied via the AUX cable supplied. However, this information applies only to on-ear and over-ear headphones. The integrated rechargeable batteries of the in-ear models are slightly smaller and therefore do not last as long.
What is the cost of a Bluetooth headset?
Cheap models are offered for under 100 Euros. A careful look at the technical specifications is worthwhile here. Especially high-quality Bluetooth headphones are available from around 200 euros, but depending on the brand, model and technical equipment, several hundred euros may be due.
Conclusion: This way you can find the suitable Bluetooth headphones
Since Bluetooth headphones are mainly used for mobile music enjoyment in public areas, the acoustic sealing of most models is quite satisfactory. However, there are other criteria that should be taken into account when making a purchase decision. For example, long battery life is only expected for on-ear and over-ear models. For a comparison of different models with regard to the acoustic specifications, the manufacturer's specifications for the frequency range and the sound pressure can be used. Smartphone users who receive a lot of calls with the headset function should have extensive information about the integrated controls.
(This text is machine translated.)
About Bluetooth headphones What is a Bluetooth headset? What Bluetooth headphones are there? What do I need to look for when buying Bluetooth headphones? Power supply for Bluetooth headphones FAQs: The most common questions about Bluetooth hea...