This text is machine translated.
Internal SSD hard drives – the turbo for your computer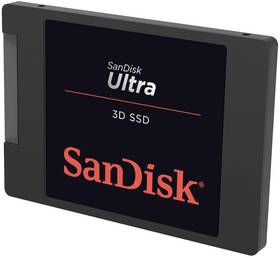 Hard disks have been installed in computers for decades. On them the operating system is stored and they offer ample space for data, music and videos. The manufacturers have consistently followed the wishes of the users and have produced hard disks with ever higher storage capacity. That's why HDD drives are available today, which offer several terabytes of space.
Unfortunately, the speed of access has not grown as much as it would have been necessary. The simultaneous technical development of flash memory meant that more and more storage capacity could be packed in the narrowest space.
This resulted in SSD storage, which can replace a hard disk. We will be happy to explain the advantages of this and what was required when using SSD storage.
What was an SSD hard drive?

How does an internal SSD drive work?

What are the benefits of an internal SSD hard drive?
What types of internal SSD drives are available?

How do ich find the appropriate SSD storage?

Frequently asked questions about internal SSD drives
What was an SSD hard drive?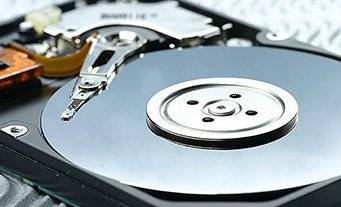 With an HDD-hard disk, really hard disks are built in in disk form.
According to the technical definition, there is not really an SSD hard drive. Because the term hard disk comes from the HDD (hard disk drive). With an HDD, really fixed disks are installed in disc form, which rotate and on which the data is stored magnetically.
On the other hand, only memory modules are available for a solid state drive (SSD). The so-called flash memory stores the information as electrical charges. Fixed magnetic disks, as with the HDD-hard disk, are definitely not available. Therefore, the term SSD hard drive is not necessarily correct from a technical point of view.
However, the name SSD hard disk has become integrated in the common language, because an SSD drive can easily replace a conventional HDD hard disk. And because the function as a hard disk has remained the same despite different technology, the SSD has become the SSD hard disk. If the SSD hard disk is then also installed inside the computer, it is usually an internal SSD hard disk.
How does an internal SSD drive work?
As already mentioned, an SSD hard drive or an SSD drive, as well as a USB stick or a memory card, has memory chips with flash memory. A flash memory basically consists of a large number of memory cells. Single Level Cells (SLC) can store one data bit (0 or I) per cell. SSD-storage with SLC-technology are the fastest but also the most expensive. Multi Level Cells (MLC) can store two data bits per cell. This increases the storage capacity with the same physical space. Triple Level Cells (TLC) store 3 bits per cell and Quad Level Cells (QLC) store 4 bits per cell.
In contrast to the memory of the computer, which is deleted when the device is switched off, the data in an SSD drive is retained even after it has been switched off and can be retrieved again later. Thus, an SSD drive functions in the same way as a memory card. As with a memory card, an SSD hard drive also has a controller chip that controls the data flow during writing and reading.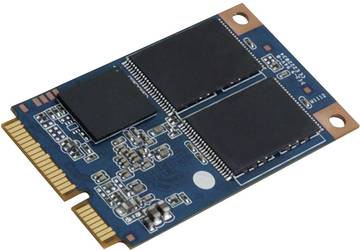 Good to know:
The more memory chips an SSD has, the shorter the access times. Because if the controller in the SSD drive can distribute the data simultaneously to e.g. four different memory chips, this is much faster than if only two memory chips were available to it.
What are the benefits of an internal SSD hard drive?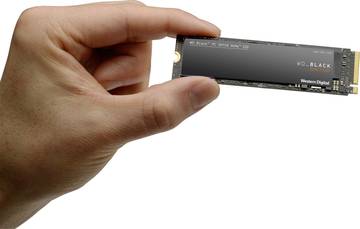 The main advantage of an internal hard drive with SSD technology is the space-saving design. SSDs help save space, especially in notebooks where every millimeter is important. But not only that: Another unbeatable advantage of an internal SSD drive is the extremely fast access time. This means that data can be written and read much faster. Transferring large amounts of data is thus much faster and saves valuable time.
But that's not all. If the existing HDD hard drive is replaced by an SSD drive, the computer boots much faster. The time between pressing the power button and operating the computer is significantly shorter. But shutting down also takes a lot less time. Even if it looks like this at first, the computer does not crash when it is turned off, but shuts down properly.
Additional benefits for SSD drives
Since no moving parts are installed in an SSD hard disk, an SSD drive is insensitive to vibrations and vibrations. In addition, SSDs are completely silent.
The only reason why SSD drives have not yet been able to completely displace HDD drives is the price at the moment. This is higher for SSD drives than for HDD drives. But that is not a real problem either. Many users work with a combination of SSD drive and HDD hard drive. The SSD drive contains the operating system and some important data and programs. The drive doesn't have to be so big, which was also positively noticeable in the price.
Data that is less frequently needed or only to be archived can be stored on the HDD hard disk. With the HDD storage capacity, it can be a little bit more, because HDD hard disks with a large storage capacity are now available for a small price.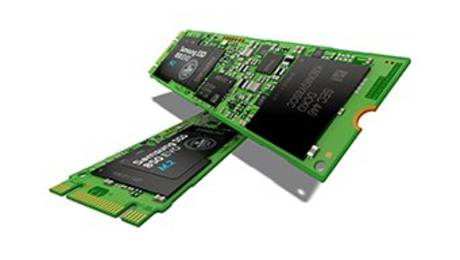 What types of internal SSD drives are available?
In the case of internal SSD hard disks or, better said, SSD storage, a wide variety of different products has now emerged. The design of the respective SSD memory depends on the data bus used and on the mechanical installation options.
Some SSD drives are equipped with an HDMI (High Definition Multimedia Interace) or a Serial Attached SCSI (SAS) connection. However, these interfaces or data bus connections are being used less and less by the device manufacturers. Therefore, these products will disappear from the market for a short or long time.
SSD storage is much more widely used and is designed for Serial AT Attachment (SATA) data bus or Peripheral Component Interconnect Express (PCIe) data bus. Since the PCIe bus was primarily designed for high-speed graphics and network cards, the hard disk protocol NVMe (Non-Volatile Memory Express) was introduced for the SSD storage media. Thus, SSD storage can be operated directly on the PCIe bus.
Good to know:
With SATA III, the theoretically maximum possible transmission speed is 600 MB/s. With PCIe, the transmission speed is much higher than with SATA III. However, the actual values depend on the PCIe version and the lanes. Lane or Link are the two line pairs for data transmission and data reception. The higher the version and the number of lanes, the higher the transmission speed. With PCIe 3.0 x4, the theoretically possible transmission speed is up to 4 GB/s.
A classic internal 3.5" HDD hard drive is screwed into a suitable slot in the computer. In addition to the power connection, a cable is required for data transfer. This mounting option is still available for SSD drives.
SATA SSD for mounting in a PC housing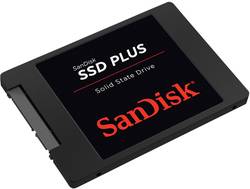 Since a SATA SSD is 6.35 cm (2.5 inch) smaller than a conventional internal hard drive (HDD), an adapter must be used for installation in a 3.5 inch mounting frame. Newer computers already have matching brackets for 2.5 inch SSD hard drives.
These SSD storage units are mainly used for retrofitting and retrofitting computers with HDD hard drives and are intended for connection to the SATA bus.
U.2 PCIe SSD for mounting in a PC housing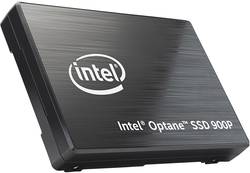 For users who need to transfer enormous amounts of data in a very short time, there is the design of a 2.5 inch SSD hard disk also with PCIe-connection.
However, the high transmission speed also has its price. Therefore, these systems are preferably intended for professional applications or for commercial use in IT.
Mounting in a PCIe card slot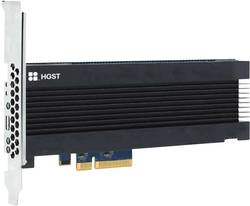 PCIe SSDs are also available in plug-in card format. These can then be installed in an existing PCIe plug-in card slot on the motherboard. Provided that the mainboard offers a PCIe socket in a suitable length, which can still be occupied.
Installation is similar to retrofitting a high-quality graphics card. If required, there are also PCIe plug-in card adapters. These plug-in cards are mounted in a PCIe slot on the mainboard and then offer a M.2 base.
Mounting on the motherboard via M.2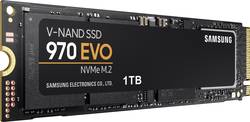 A further execution of SSD-storage is the M.2 design. Especially in notebooks and mini PCs, where the space is very limited, these SSD-memory cards are used gladly. However, many mainboards are now equipped with M.2 sockets.
Depending on the storage capacity, the M.2 memory cards are available in different lengths. A M.2 PCIe NVMe SSD 22110 is 22 mm wide and 110 mm long. Other sizes are 2230, 2242, 2260 or 2280. SSD memory in M.2 design is available for SATA or PCIe. Especially in the PCIe versions M.2 plug-in cards offer a very good price/performance ratio.
Mounting on the motherboard via mSATA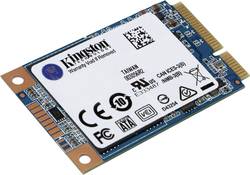 The forerunner of M.2 technology were plug-in cards with mSATA slot (mini SATA), which worked according to the same principle. The plug-in cards are inserted at an angle into the socket and then snapped into place. Mini SATA SSD plug-in cards are shorter than M.2 SSDs and are preferably installed in notebooks or ultrabooks.
Since the mSATA interface is no longer used in modern notebooks, the mSATA SSDs will probably disappear from the market sooner or later.
How do ich find the appropriate SSD storage?
Even if SSD storage has a very wide range of applications, most users will probably upgrade and retrofit PCs or notebooks with SSD hard disks. In this case, fundamental questions must first be clarified:
Connection option: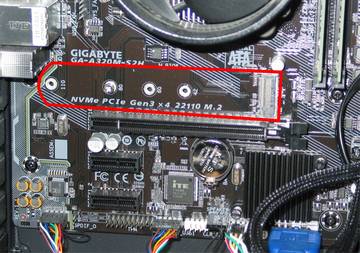 First of all, you have to check which connection or bus system the already used HDD hard disk has. In most cases, a SATA port or a PCIe port should be available.
Then it is important whether a slot on the bus line is free for another drive. At the same time you can also check where the SSD drive can be mounted.
If the mainboard already has an M.2 slot, you have to check how long the M.2 memory card may be. Not every device can have any card of any length. In addition, the documents must be checked to see whether the M.2 socket supports SATA, PCIe or even both.
If required, you can search the Internet to find out what options are available for the respective computer for upgrading or retrofitting with SSD storage. In case of doubt, a specialist should be consulted if there are any doubts regarding the conversion or installation options.
On the right in the framed area is the M.2 base and on the left of it you can see four attachment points for plug-in cards of different lengths.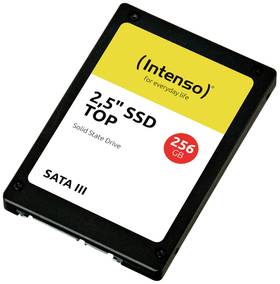 Even though internal SSD hard drives are becoming more and more affordable, they are still significantly more expensive than HDD hard drives. And with increasing storage capacities, prices are also rising.
Therefore, it should be carefully considered whether it is absolutely necessary to be a 1 TB SSD. In most cases, 240 GB SSD or 256 GB SSD has proven itself best. In addition to the operating system, these internal hard disks also offer ample space for important data and programs.
However, you always have to keep an eye on the remaining capacity and not have to waste the memory unnecessarily with unimportant data.
On the other hand, it is only a matter of time before SSD storage is offered at the price level of a good HDD hard drive.
Our practical tip: Hard disk replacement
Before you install the new SSD, you should back up all important data to an external hard drive or other external storage. For notebooks, connect the power adapter. A USB adapter connects the new SSD hard drive to the computer. The old internal hard disk can now be cloned using suitable software, which is available as freeware on the Internet if required. This means that the new hard disk has the same data structure as the existing hard disk.
Then the computer that is disconnected from the mains is opened and the hard disk is replaced. For notebooks, the battery must be removed before opening. Work with the required sensitivity when screwing, disconnecting and connecting the cables. If the SSD hard drive is securely mounted and all cables are connected correctly, the computer case will be closed again. You can then be surprised by the new Quick Start features of your computer.
Frequently asked questions about internal SSD drives
What read and write speeds do ich need?
In addition to the storage capacity, the write and read speeds of an SSD memory also determine the price. The higher the data transfer rate, the more expensive the hard disk. Therefore, it is unnecessary to purchase an SSD hard drive that has a higher read and write speed than the computer or server supports.
A SATA III interface, for example, enables a data transfer rate of up to 600 MByte/s. If an SSD memory with SATA-III is operated on a SATA II bus, the data transfer rate drops to a maximum of 300 MByte/s.

Are SSDs suitable for use in a network with NAS systems?
Large SSD hard drives with up to 2 terabytes of storage are aimed at professional and business needs. In network and NAS systems, the use of large SSD storage media makes sense, as fast access and frequent storage processes are increasingly taking place. In addition, it is important whether a standard gigabit connection is used or whether the system is running over a 10 gigabit network. SSDs are much better suited to a 10 Gigabit network than HDDs.

What was the form factor?
The form factor describes the format or mechanical standard of computer components. This makes it very easy to replace parts in a computer because the required dimensions and mounting points are identical.

Is it better to use internal hard drives or external hard drives?
This is something that every user has to decide for himself, because both types have their own special advantages.
An internal hard disk is permanently installed in the desktop PC and uses the power supply of the desktop PC or the notebook for power supply. If SSD hard disks are used as internal hard disks, the switching on and off behavior of the desktop PC is much faster than with conventional HDD.
An external hard disk is connected to the PC via USB and in some cases requires an additional power supply. External hard disks can be easily disconnected and reconnected to another PC. In the meantime, more and more manufacturers are also using external hard drives in SSD technology to produce them.

What was SSD in an SSD hard drive?
The abbreviation SSD comes from the English language and stands for Solid State Drive. However, solid state drives must not be translated literally. Instead, Solid State Drive stands for semiconductor drive.
This text is machine translated. Internal SSD hard drives – the turbo for your computer Hard disks have been installed in computers for decades. On them the operating system is stored and they offer ample space for data, music and videos.&n...