Cable channels: Useful aids in building installation
What types of cable channels are available at Conrad?

FAQ – Frequently Asked Questions about Cable Channels
What are Cable Channels?
Cable ducts are used in building installation as a category of electrical installation in order to lay cables systemically separated or arranged and not visible. Building components such as walls, ceilings and floors are usually not opened, but are fitted with the cable ducts on the surface. As fastening technologies, screws (increasingly rare) and adhesive are used with double-sided adhesive tape or special adhesives.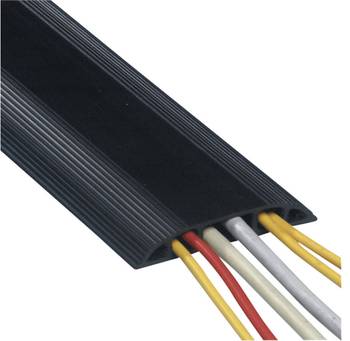 Cable ducts fulfill a regulatory function, some electrically isolating, a safety function and, in addition, an esthetic function. Some versions can even be used as decorative room elements. At the same time, they protect cables of different types and uses from electrical, thermal, mechanical and chemical influences as well as accidental contact in addition to the actual cable insulation.
Cable ducts are made of plastics, steel, stainless steel or aluminum, partly with anodized surface treatment, and can therefore be selected according to the intended use and technical requirements. The channel locks are usually designed with tool-free click technology, so that frequent cable changes are possible without destroying the actual cable channel. Many cable channels can be extended with various accessories.
What types of cable channels are available at Conrad?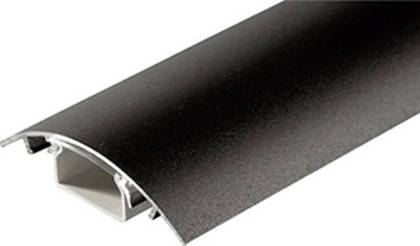 The actual design of the cable ducts is adapted to the application environment. In the Conrad business customer shop, cable channels can be selected according to price, new products and offers – here also as RoHS – according to customer evaluation and availability in the Conrad branches as well as according to the producers (brand).
From a technical point of view, the following categories for cable channels are distinguished and offered as selection options in the shop menu:
Length
The pre-assembled channels range from 25 to 2,000 millimeters. The products can usually be shortened by simple means or with accessories, available from Conrad, can be extended as required and can be laid at angles.
Width
The width of the cable channels ranges from 5.5 millimeters to 55.3 centimeters.
Height
The height of the duct is available in variants from 5 millimeters to 20 centimeters.
Colour
The menu item "Color" also lists materials that give the cable channels a color to their outer appearance.
Individual aluminum anodized and brushed, brown, stainless steel brushed, different gray shades, black and silver surfaces with different finishings, white tones and transparent cable channels are available.
Component
This section summarizes the so-called butt connections with which cable channels can be terminated, extended and extended at an angle.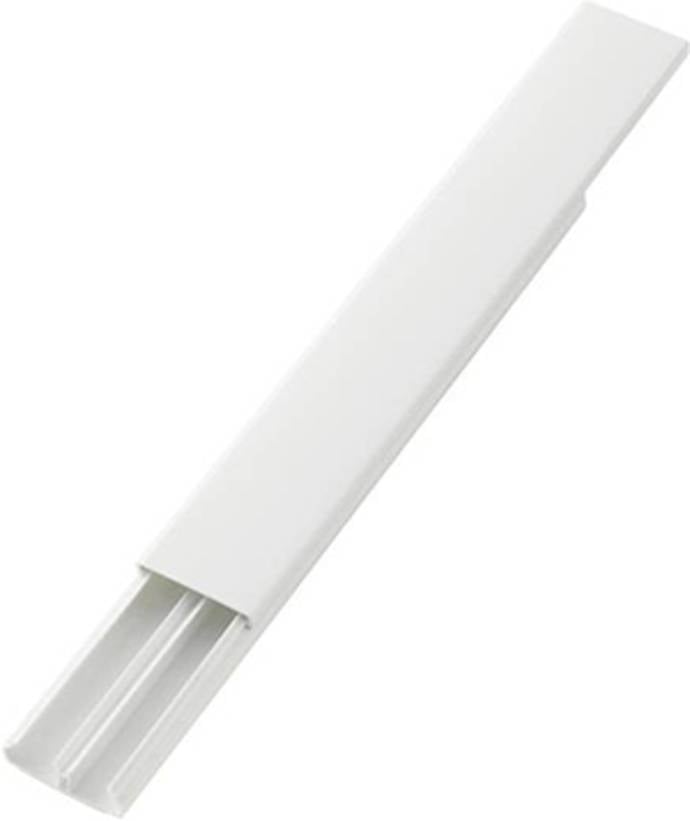 Floor duct
Floor ducts protect lines of any kind from damage caused by entering persons or driving on, for example, sack trucks or forklift trucks. They are designed in such a way that they also represent a trip protection. For this purpose, the cable bridge has sloping, usually non-slip sides and has one or more cable ducts. The electrical equipment on some models ensures that data and voltage cables can be routed separately to prevent signal interference. Some cable bridges have additional safety features such as colored markings, luminous signal strips for dusk and darkness. Cable bridges can usually be shortened with tools and extended with coupling pieces. There are loose, self-adhesive and screw-mounted solutions and suitable end pieces for a visually appealing finish.
Cable channel
The classic cable channels for screwing, gluing or clicking into suitable clamps are available in various, partly multi-channel versions. Here, among other things, channels for clever covering of TV, beamer and loudspeaker cables as well as wall and ceiling lamps are recorded. For this special application, the actual cable channel is covered by an attractively designed element.
Mini cable channel
captures smaller channels with a channel cross-section of 10 x 10 to 17 x 17 millimeters.
Multimedia cable duct
This is the only design that is flush-mounted or used in dry construction. Allows easy cable routing to the required location and access with matching end covers. For example, for wall mounting of televisions or HiFi modules.
Column system
The column system is used to lay cables in the desired height in a covered way. Simple to use and as they can be used as often as required, these columns are often used for televisions and hi-fi systems.
FAQ – Frequently Asked Questions about Cable Channels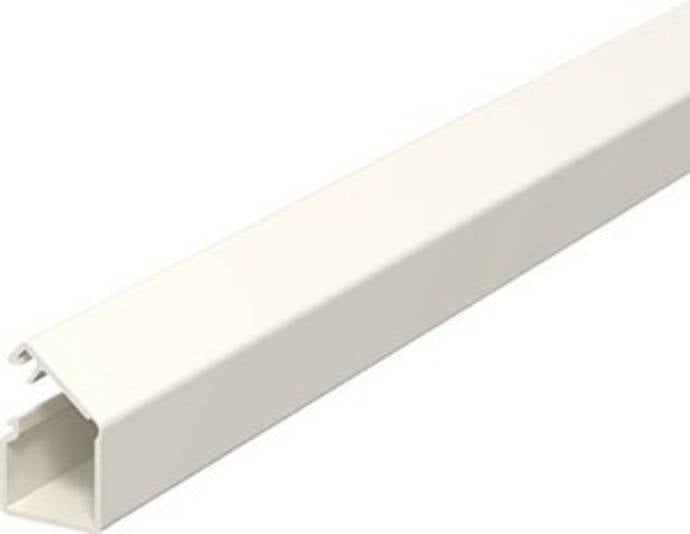 What should be observed when using cable ducts?
When working on live elements of the building installation, observe the relevant industrial safety regulations of the electrical trade. Certain work may only be carried out by trained specialists.
Protect your skin and eyes when drilling and/or gluing.
The user is responsible for the way in which cable channels are used.
For the correct selection of a cable channel, use the available documentation and compare it with the intended purpose.
Always plan sufficient space in the cable duct for the cables to be installed to prevent damage or mutual electrical interference from the outset.
Keep aggressive liquids and gases away from cable ducts and observe the thermal conditions at the intended installation location.
Always install the cables with sufficient length reserve.
If cable ducts are used in public or special buildings (for example in hospitals), additional markings or hazard warnings or special permits may be required.
If necessary, check the mechanical loads in the installation environment to select the correct cable duct for your needs.

How long do cable channels last?
The service life of cable channels is limited only by their professional installation and proper use. Opening and closing these installation elements with unsuitable tools in particular can lead to the destruction of the actual channel or its cover.

How is a defective cable channel noticeable?
Unreliable closure due to damage or fatigue of the lids
Breakage or tearing due to excessive mechanical stress when laying the channels
Loss of shape due to smoldering cables
Cable break due to too close bending radii within angled channels
Replacement of the cable duct from the underground due to incorrect or insufficient mounting
 Cable channels: Useful aids in building installation What are Cable Channels? What types of cable channels are available at Conrad? FAQ – Frequently Asked Questions about Cable Channels   Wha...