This text is machine translated.
Useful information about cable glands and hole plugs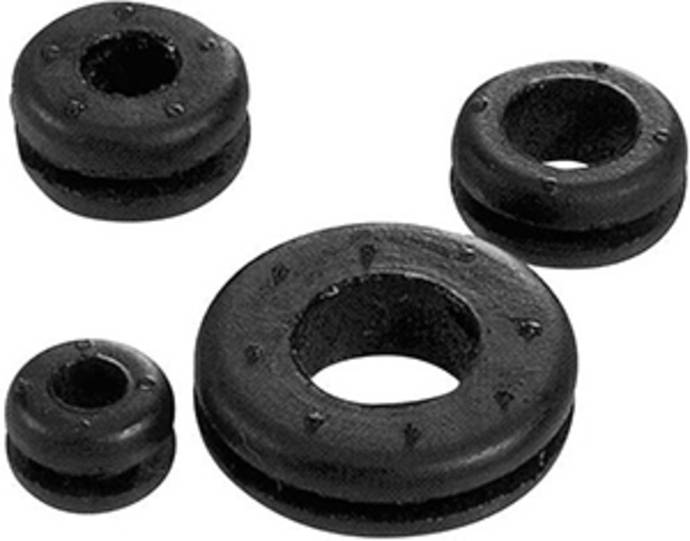 What cable mount accessories are available?

Why are cable penetrations important?

What are the requirements for cable penetrations and hole plugs?

Which cable bushings are suitable for the application?
Cable bushings are used to route cables and lines sealed into a housing. Penetrations not only seal, but also protect the cables, establish her insulation distances and act as a strain relief. Cable glands and bushings are used in almost all industrial areas. High-quality computer housings also have cable ducts that provide separate cable management and at the same time provide insulation and order. Another advantage is the securing of the lines against tensile forces.
Most commonly, cable bushings are used for wires that do not have connectors or are routed into a housing. The state-of-the-art technology allows the user to find a suitable solution for almost any type of cable entry. The term "packing density" is often used in the cable gland range. The term has several meanings; in the assembly area it reflects the value of how many lines can be placed next to each other in a certain space.
Pre-assembled cables cannot be used with every cable gland. Most models are standardized and designed for cables for mounting without connectors. Specially developed cable routing strips can be retrofitted so that pre-assembled cables with cable bushings can also be used. The advantage is that the plugs do not have to be dismantled. This enables very flexible working methods.
What cable mount accessories are available?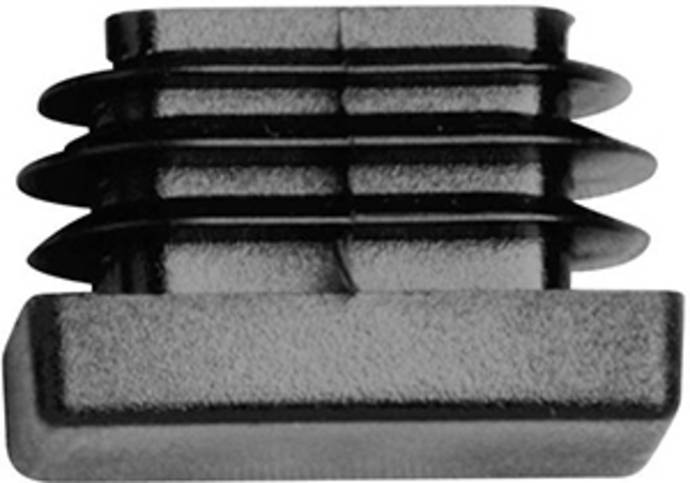 The accessories for cable fasteners are constantly being expanded and further developed. In the Conrad online shop you will find high-quality cable glands, hole plugs and other accessories. The wide range of products can be filtered according to the size of the mounting holes, the cross-section of the terminals and the application area. The following systems are available:
Filler plug
Blanking plugs are cover caps with different diameters and designs. Blanking plugs can be purchased in closed form and with openings.
Round ribbed tube end cap
Lamella plugs have the same function as blanking plugs, but they differ in design. Lamella plugs are made of plastic and are difficult to remove after insertion because they build up an enormous resistance through the design. The design of the lamella plugs also increases the sealing level of the plug.
Sealing plugs
The main task of the sealing plugs is to block and secure inputs and outputs of any kind. The plugs are used to seal cable grommets that are not fitted with pipes. Another simple example of the use of sealing plugs is the cover of "dead" sockets in interior fittings.
Cable grommets
Cable grommets are small cable bushings. The decisive characteristics for cable grommets are the type of grommet, hole diameter, cable diameter of the cable to be installed, material and the maximum plate thickness. Cable grommets are part of the single and additional accessories for cable routing systems.

Kink protection bushing
Bend relief sleeves are a mechanical protective element used for housing outputs. Cable outputs on microphones, headsets and household appliances are some examples of the use of the anti-kink mechanism. Kink protection sleeves protect the cable or the cable from bending. They are flexible and insensitive to sharp edges.
Cable penetrations for desks
Most desks do not have separate cable management systems. Cable penetrations help to assign the cables used to the respective workstations. The installation is simple and takes place in a few steps. The individual lines can be quickly identified and replaced by the individual lines without having to unravel the "cable mess".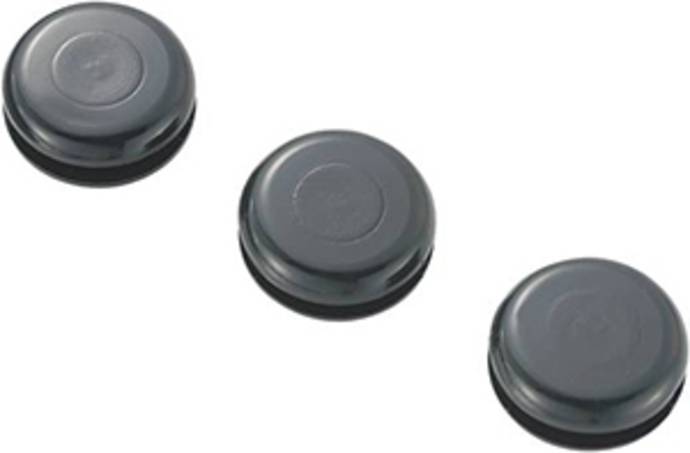 Cable access point
Cable transitions can be used for power-supplied doors and windows. In addition, they are used as protection of alarm wires. Depending on the model, the installation is carried out with two mounting flanges.
Hats
You have the task of covering outgoing, dead and other lines. This prevents further contact with the inner workings of the cable. They are also impermeable to dirt. Protective caps are available for all kinds of cable types and usually have a round shape. Protective caps are available in many cross-sections to match the cable.
Strain relief
The accessories for strain reliefs belong to another mechanical protection mechanism. They are used for flexible lines and hoses. Strain reliefs are standardized according to DIN EN 62444. Strain reliefs are more cost-effective than other cable fastenings for industrial applications. In addition, the packing density is higher than with cable clamps. Cable clamps usually only carry a single cable, as there is no more space available. Strain reliefs are required, especially for plugs, splicing devices and junction boxes.
Why are cable penetrations important?
Cable penetrations are essential for conversions, renovations and new buildings. In some cases, they form the interface to other cable guides and connections. A house connection represents the interface to the supply network. Cable penetrations provide an essential part for the optimal networking of households, hospitals, offices and all other facilities.
What are the requirements for cable penetrations and hole plugs?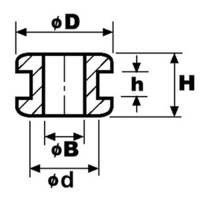 In order to ensure the permanent function of the cables laid through ceilings and walls, cable penetrations must be processed to a high standard and properly mounted. The bushings must protect the lines from mechanical damage. In addition, they protect the building from water ingress and foreign objects. Therefore, like all penetrations in a building, they must be absolutely sealed. The sealing also serves to seal fires and thus represents an additional fire protection, which is often prescribed.
Which cable bushings are suitable for the application?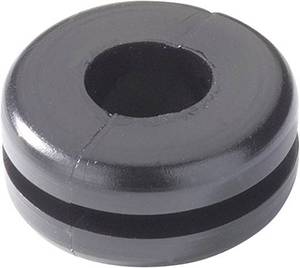 A distinction is made between cable penetrations according to their application. Characteristics for the correct selection are:
1. Building type
2. pre-planned and post-sealing
3. The cable diameter
4. The type of cable
From the planning phase for buildings, cable penetrations can be planned in accordance with DIN 4102 for fire protection and DIN 18195 for building seals.
This text is machine translated. Useful information about cable glands and hole plugs What was cable routing? What cable mount accessories are available? Why are cable penetrations important? What are the requirements for cable p...