This text is machine translated.
Knowledge of connection cables
What was the connection cable?

The construction of connection cables

Further selection options for connection cables at Conrad

FAQ – Frequently Asked Questions about Connecting Cables
What was the connection cable?
Connection cables are used to establish reliable electrical connections between the low-voltage power supply and electrical and electronic devices. They are designed for the mains voltage in Europe of 230/400 volts (single phase/three phase) or 120 volts in North America and a few other countries.
The construction of connection cables
The external insulation protects against mechanical, chemical and thermal stresses.
The inner insulation (wire insulation) provides for a better degree of insulation and additional protection of the conductor, so that, for example, if the outer insulation is damaged, the cable is not immediately unusable and the connected electrical devices are damaged. The partly standardized colors of the inner insulation enable a clear assignment of the wires.
The conductor (soul) transports the electrical energy and is usually designed as a fine-wired strand in connection cables
Connection cables are described with electrical parameters. These include the nominal voltage, the current carrying capacity, the equipment with or without protective conductor as well as the operating temperature range. The test voltage indicates the voltage at which the insulation resistance was checked.
Connection cables consist of at least two-core cables, the ends of which are labeled with connection A and connection B.
Connection A is available with many connector types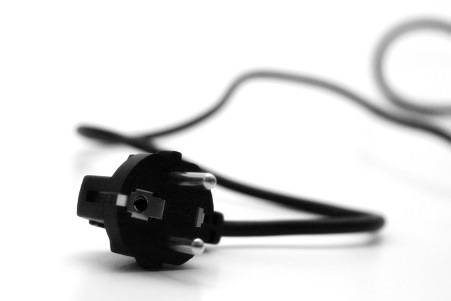 America plug
They are referred to as NEMA connectors (for National Electrical Manufacturers Association), mainly used in the United States and Canada, and are rated for voltages ranging from 125 to 600 volts at 15 to 50 amps. NEMA-1 is the version without protective contact (also type A).
CEE plug
Red connectors for three phase alternating current with neutral and earth conductor and a nominal voltage of 400 volts as a form of industrial and multi-phase plugs.
UK plug
Type G connector (also known as BS 1363, British 3-pin or Commonwealth plug) is from the UK and is also standard in Ireland, Singapore and Malaysia.
Euro-Socket
The Euro plug (EN 50075, also plug type C) was developed for protective insulated devices of class II with low power, so that they fit Europe-wide to the low-voltage network. For this purpose, no protective earth conductor was used. The Euro flat plug fits all over Europe in numerous sockets, which are designed for 220 to 250 volts, with the exception of Great Britain, Ireland, Cyprus and Malta. The maximum permissible length of the connection cable is 2 meters, the maximum permissible current load 2.5 ampere.
The contact pins are insulated in such a way that the conductive part can no longer be reached with the finger when the live contacts are led into the socket.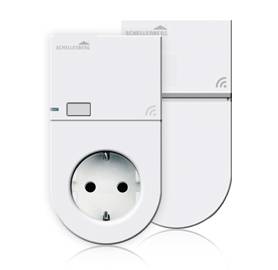 Italy plug
Type L plug with three contact pins. A protective collar around the socket is not provided. The arrangement of the contact pins protects against single-pole insertion of plugs. Usually with 220 to 230 V AC at 50 Hertz.
Cable (open end)
These cables are intended for use in plugs with screw or solder connections.
2-PIN PLUG
The contour plug or profile plug (type designation: CEE 7/17) has been developed to be used in most European countries – similar to the Euro plug – when a device does not require an earthing contact but needs a higher current than is permitted for the Euro plug. For use with protective insulated devices with power ratings up to 2000 Watt.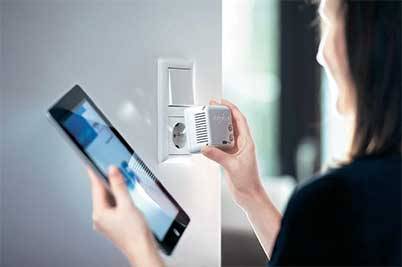 Earthing contact plug, also flat or angled
Schuko stands for protective contact and refers to plugs (CEE 7/4) and sockets (CEE 7/3), also called plug type F. The connection is made via a three-wire cable as an external and neutral conductor and grounded protective conductor. The term Schuko is protected.
Swiss plug
The SEV 1011 system is a Swiss standard for connectors (international type J connector). For the versions with three contact pins (type 12, 13 and 23), the middle, slightly offset pole is the earthing contact. The system has a so-called leading earthing contact and is protected against polarity reversal.
USA plug with earthing contact
NEMA-5 plugs are designed in the same way as the American plug NEMA-1, but with offset, additional round contact pin as protective conductor contact. This ensures that the plug is protected against polarity reversal.
Port B is available with
CEE coupler
Cold device socket, designed as die-cast 3-pin C13 cold device socket
Open cable end
Further selection options for connection cables at Conrad
Cable length
Connection cables are available in lengths from 0.9 to 15 meters. For some types of plug, the permissible cable length behind the plug is prescribed.
Cable type
The "H" marking as the first letter means that these connection cables are harmonized according to European standards. Cables from other countries that have not joined this harmonization are labeled "S" as the first letter. The cross-section of the individual wires, which ranges from 0.75 to 6 square millimeters, is also indicated here.
Category
Iron connection cable, for example H03RT-F: For use in dry rooms. For connection of mobile power consumers, under low mechanical loads
Cooker connection cable, for example as H05VV-F: For connecting mobile consumers under medium mechanical stress in dry rooms (for washing machines, refrigerators, DIY appliances). Not permitted outdoors and on commercial or agricultural holdings.
Power connecting cable

Key features
Connection cable with phase-phase inverter in CEE versions
Two-pole mains connection cable with intermediate switch
Connecting cables must comply with the limits of the EU Directive on the limitation of substances that are hazardous to health and that are hazardous to the environment (RoHS).
FAQ – Frequently Asked Questions about Connecting Cables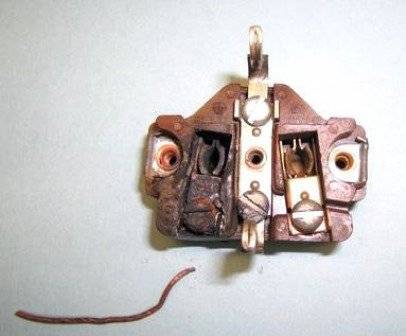 Which regulations or standards apply to connection cables?
Observe DIN VDE 0620-1, household and similar plugs and sockets – Part 1: General requirements, Appendix E: "Installation only by persons with relevant electrical knowledge and experience!"
Work on cables must only be carried out when there is no voltage.
Always replace cables with identical features. This also includes the colorfulness of inner and outer insulation.

How long does a connection cable last?
The service life of cables is 30 to 50 years. Up to 10,000 mating cycles are achieved.
How do defective cables become noticeable?
Visible cable and/or insulation breakage, especially at device and plug openings and at places subject to strong bending stress
Corrosion of the pins that reduce current flow
Complete failure of the connected device
Current fluctuations
Abnormal heating of the cable
This text is machine translated.      Knowledge of connection cables What was the connection cable? The construction of connection cables Further selection options for connection cables at Conrad FAQ – Frequen...