Capacitive Proximity Switches
This text is machine translated.
Useful information about capacitive sensors and proximity switches
How do capacitive sensors work?

What specifications do ich have to consider when buying?

The correct switching distance: Sensitivity & dielectric constant
A capacitive sensor or capacitive proximity switch triggers a binary signal without mechanical contact by approaching an object.
The special feature of the capacitive sensor is that it detects not only conductive materials such as metals, but also all substances with a higher dielectric than air. These include water, plastic, glass and even human skin.
Due to the highest accuracy and universal functionality, a capacitive sensor can fulfill various tasks in almost all branches of industry such as thickness measurement, position measurement or even level control.
A major advantage of capacitive proximity switches is that non-mechanical triggering prevents contact erosion and similar wear. Manufacturers therefore specify a service life of up to 50 million cycles.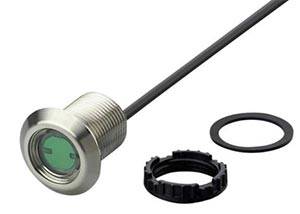 How do capacitive sensors work?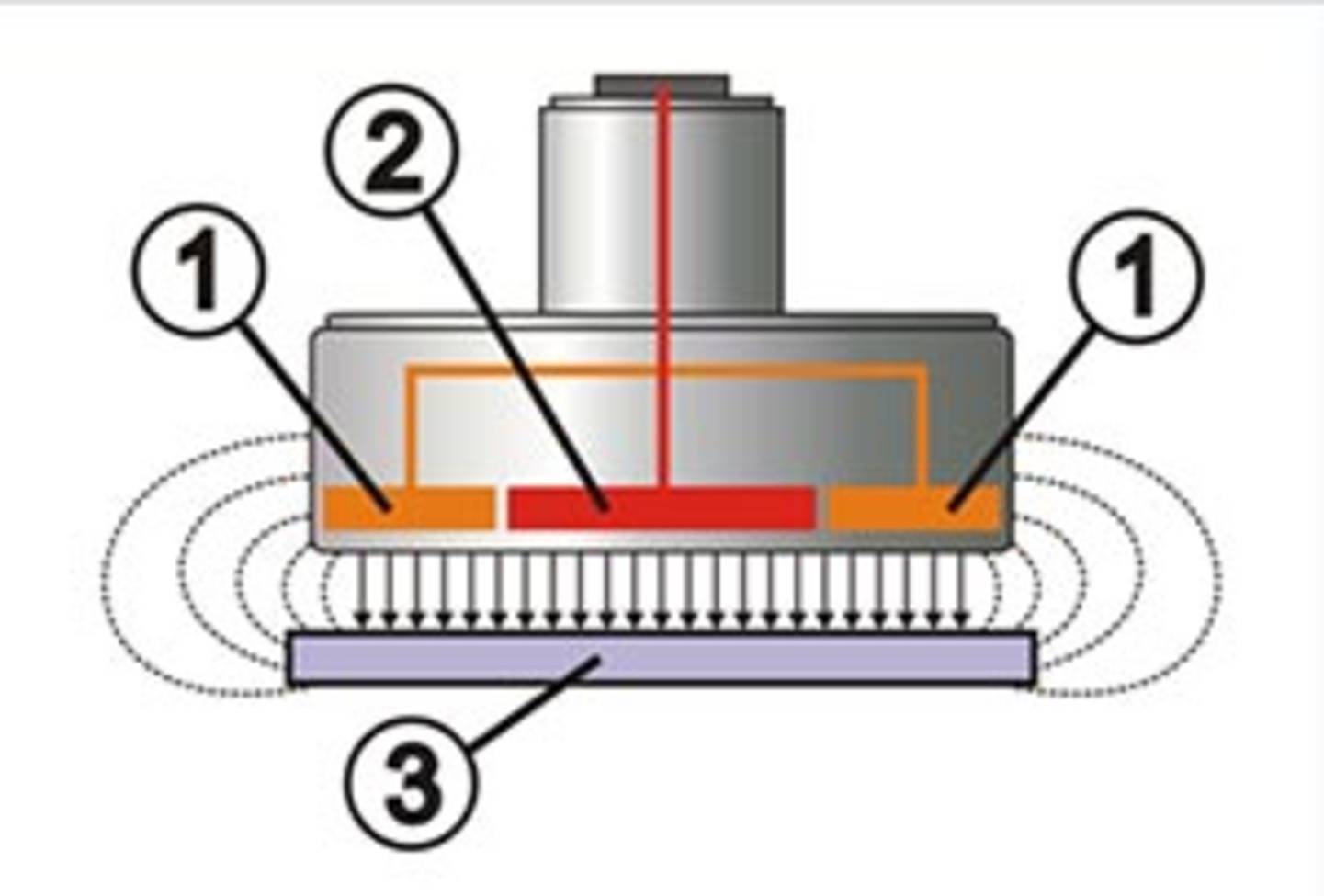 Graphic: Sketch of the measuring process of a capacitive sensor
A capacitive proximity switch is based on the principle of an electrical capacitor. In simplified terms, two electrodes, the measuring and the shield electrodes, form the two capacitor plates. This creates an electrical field on one side of the sensor, the so-called active surface. As soon as an object enters this field, it changes the capacity of the capacitor. This is detected by a downstream demodulator and converted into an analogueue signal.
In contrast to inductive proximity switches, capacitive sensors also function in non-conductive materials with larger dielectric constants than air (virtually all solids and liquids). Here too, the introduction of the material into the electrical field increases the capacity of the capacitor.
Shield electrodes
Measurement electrode
Measured object
What specifications do ich have to consider when buying?
The connection
Here you can choose between devices with cable or those with plug connections (mainly 3-, 4- and 6-pin standard plugs M12 or M8). The latter are connected via plug connections.
The output
PNP or NPN? The European standard is PNP, the Asian NPN. The difference: With PNP circuits, "plus" is the jumper wire, with NPN circuits it is "zero".
The alliance
You can also distinguish between flush and non-flush switches. Flush proximity sensors close flat with the surrounding surface, while non-flush proximity sensors require free space on the side of the active surface for trouble-free operation.
The contact type
If a capacitive proximity switch is labeled as "NO contact", it will close a circuit when triggered, i.e. connect it. A "normally closed contact" causes the opposite and disconnects an existing circuit. The "changer" always changes the existing state.
The design & size
Capacitive proximity sensors are available in round (M12, M18, M22, M30) or in square form and with dimensions of a few millimeters or more than 10 centimeters in length. Among other things, assembly is of crucial importance here. For example, round sensors can be fixed with the sensor holder, while others can even be glued on. The planned use must also be taken into account. For example, these sensors are designed specifically for use as hand-triggered start/stop buttons and can be assigned their meaning using symbol panes.
In general, however, the choice is as follows: A larger sensor means a higher switching distance.

The correct switching distance: Sensitivity & dielectric constant
One of the most important considerations is the required switching distance, i.e. the distance at which the measurement should lead to a deflection. In general, capacitive proximity switches with distances of up to about 40 millimeters offer significantly smaller distances than inductive sensors.
By the way: Analogueous to the reduction factor of metallic substances in inductive proximity switches, the switching distance also changes in the case of capacitive counterpart parts depending on the nature of the triggering object.
With capacitive proximity switches, the bandwidth is even much larger, as very different substances are detected by the sensor. Generally speaking, a higher relative dielectric constant provides for a higher electrical capacity and thus a faster tripping of the switch. In addition, changing the temperature or humidity in the vicinity of the switch can influence the required distance.
Our practical tip: Calibration of proximity switches
Due to the wide range of possible uses, the proximity switches usually have the option of calibrating using a potentiometer. Therefore, remember to adjust the correct switching distance after installing at the intended location.
Dielectric constants of common materials
| Material | Relative dielectric constant |
| --- | --- |
| Air | 1 |
| Paper | 1.2 - 4.0 |
| Oil; | 2.2 - 2.4 |
| Rubber | 2.5 - 3.0 |
| PVC | 3 |
| epoxide; | 3.2 - 3.9 |
| Plexiglas | 3.0 - 4.0 |
| Porcelain | 4.5 - 6.5 |
| Glass | 5.0 - 7.0 |
| Distiled water | 80.8 |
Bottom line
Capacitive sensors offer the possibility of measuring distances or levels, can be triggered as a burn-free start/stop button by hand and also help with tool positioning, regardless of whether the materials to be detected are conductive or not. This is why the all-rounder is an indispensable part of a business process and is used enthusiastically for a very long time.
This text is machine translated.    Useful information about capacitive sensors and proximity switches What was capacitive How do capacitive sensors work? What specifications do ich have to consider when buying? Th...