Code Locks, Locking Systems
This text is machine translated.
Flexible security: Code locks, fingerprint systems and transponders
Electronic locking systems in general and code locks in particular are used when rooms or buildings are to be protected against unauthorized access. They replace door locks and keys and offer a high level of security. You can find out which types of electronic locks are available in our guide.
Electronic locking systems and their advantages

Types of electronic locking systems

Our practical tip: Use secure numeric codes

Purchasing criteria for electronic locking systems – what matters?

FAQ – Frequently asked questions about electronic locking systems
Electronic locking systems and their advantages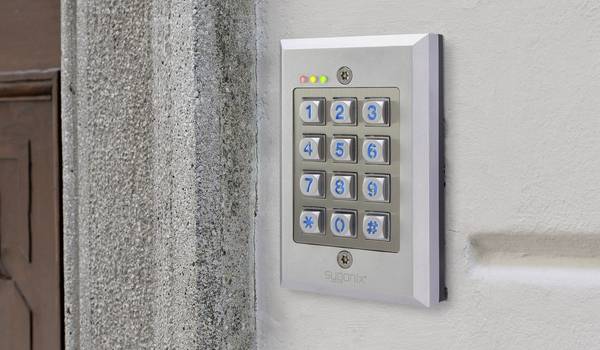 A code lock allows authorized persons quick access.
Electronic locking systems are part of the safety technology sector. They are used in private households as well as in research laboratories, medical practices, corporate buildings and public institutions such as hospitals.
In essence, electronic locking systems are modern access systems that provide intrusion protection and provide reliable access control.
The advantages of electronic door locks speak for themselves: Since no key is needed for their operation, no one can be lost or get into the hands of unauthorized persons. This provides an increased level of safety.
It also minimizes administrative overhead. Housing companies, for example, often use a variety of different keys to keep track of them. They must be labeled extensively, if necessary individually labeled and properly stored. Such circumstances do not arise with electronic locking systems.
Types of electronic locking systems
Electronic locks are available in different versions and are designed differently depending on the function. Common types include:
An electronic code lock can only be opened by entering a pre-defined code and is therefore designed without mechanical locking cylinders. A code lock is a type of reader consisting of an electronic unit and a keyboard that is used to enter a PIN code. Anyone who knows the code can unlock the code lock. The keypad and code lock do not necessarily have to be installed in one unit. Often, the keyboard is placed at a certain distance from the actual code lock.
Code locks can be simple or complex. High-quality models offer the possibility to assign an individual code to each authorized person and to record the time of entry. This allows you to log who opened which door and when. By renewing the PIN codes at regular intervals, the security can be further increased. Code locks with numerical code are often used in offices or shops. They are used for access control to individual rooms or complete buildings.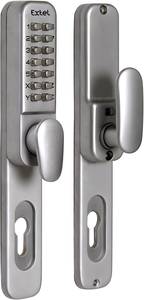 Code knobs can also be integrated wonderfully into door handles.
RFID locking systems
RFID locks are a practical alternative to the classic code lock. RFID stands for radio frequency identification and refers to a communication technology based on electromagnetic waves, which enables people or objects to be identified automatically and without contact. RFID locks consist of a read/write device and a transponder, which is equipped with a microchip and acts as a data carrier. The reader has an antenna and generates an electromagnetic field.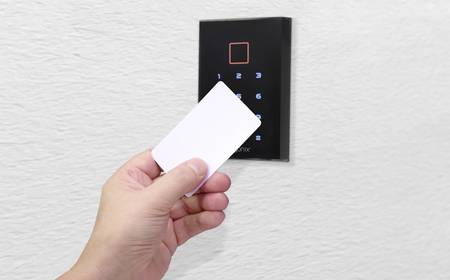 If the transponder is within range of this field, data can be exchanged, i.e. the chip can be read out by the reader. If it is a write device, it is possible to write new data to the transponder. Transponders are available in two versions:
Passive transponders do not require their own power supply. They draw their energy from the electromagnetic field emitted by the reader.
Active transponders, on the other hand, are equipped with their own power supply, usually in the form of a battery. Both transponder types have their advantages and disadvantages. While passive transponders are virtually maintenance-free, but can only be used at low ranges, active transponders also work in long ranges, but they must be maintained.
An RFID lock has the advantage over an electronic number lock that the user does not have to remember a code. Instead, the authorized user holds his transponder against the reader, which reads the received data, compares it with the internal database and unlocks the door in the event of a hit. Time controls are also possible with the help of RFID locks: Some models offer the option of entering a time window in which the door can be opened without a transponder. This also gives access to persons who do not use the digital locking system. By the way, locking systems with chip cards are a cheaper alternative to RFID technology. These are programd magnetic cards that are inserted into a card reader and read out. Chip cards are not as complex as transponders and are therefore more affordable to purchase.
Lock systems with fingerprint
Access systems with fingerprint have a sensor field on which the authorized user puts his finger. The fingerprint is scanned and compared with the integrated database. If the biometric values match the stored data, the door opens.
Fingerprint-based locking systems are considered to be particularly break-in-proof. This has to do with the fact that the fingerprint of each person is individual and thus a clear assignment of the access authorization can be made.
On the other hand, risks such as those associated with other electronic locking systems, such as the fact that a transponder is placed in the wrong hands or that the code is forgotten by the code lock, are excluded for fingerprint access systems.
High-quality locking systems of this type can store several fingerprints and thus index different access persons.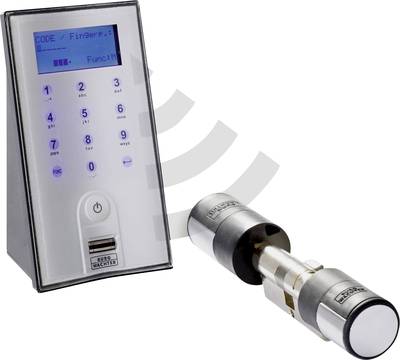 Code lock with fingerprint scanner and electrical locking system.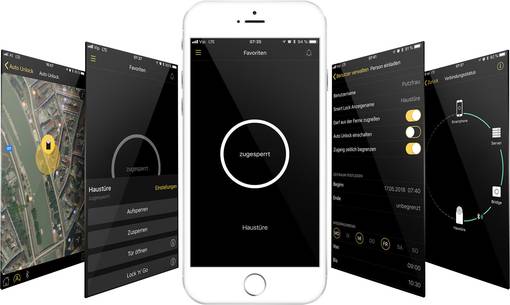 The smartphone becomes a door key.
Locking systems that can be integrated into the smart home via WLAN or Bluetooth and can be controlled via an app are also available.
You recognize the authorized user as soon as their smartphone is nearby and open the door without having to do anything.
Smart locking technology offers high operating comfort, but also has its weaknesses.
If a visit is announced, one can create guest accounts and thus grant access to several persons without having to exchange keys.
However, as with physical keys, transponders and smart cards, there is a risk that the smartphone will be stolen and, at worst, used to gain illegal access to the house.
Our practical tip: Use secure numeric codes
The amount of security a code lock provides depends not only on how simple or complex the code you select is. In general, it is recommended to use a PIN code that is not related to the individual or close relatives. Birth or wedding data is easy to determine and therefore not a good choice for a code lock. Short number codes are also easier to crack than long ones, so you should choose a number sequence that consists of as many digits as possible, if it is still easy to remember. It is also important to avoid repeated numbers in the code.
Purchasing criteria for electronic locking systems – what matters?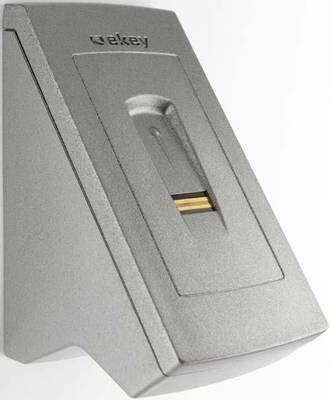 When purchasing electronic locking systems, it is first of all necessary to consider which type of access control is best suited for your own purposes. If intrusion protection and security are the top priority, fingerprint-based locking systems are the right choice. On the other hand, locks with transponders or chip cards offer more flexibility. The latter can simply be handed over to the access authorized without having to first record their fingerprints. For lock systems with a combination lock, the number of users is usually unlimited, but for security reasons it is advisable to change the code regularly. This creates a certain amount of effort that must be taken into account.
Programming is required to set up digital locking systems, so it is important to know how they are done and whether special software or accessories are required. Ideally, everything that was required for programming is already included. It should also be investigated whether the locking system can be extended. This applies to possible retrofits and to the maximum possible number of transponders, memory locations for fingerprints or app users.
IP protection also plays a major role in locking systems. Readers and keyboards installed outdoors must be splash-proof, for example, in order to remain functional in the rain. Transponders should ideally even be waterproof. They are often installed in key trailers or bracelets, which allow them to be transported easily, but are also exposed to many external influences.
FAQ – Frequently asked questions about electronic locking systems
Are there electronic locking systems with built-in alarm system?
Yes. There are models that trigger an alarm on their own as soon as someone violently turns to it. In addition, locking systems are available that can be connected to the in-house alarm system. They switch the alarm system on or off as soon as you enter or leave the house.

Can ich upgrade my front door with a code lock or another electronic door lock?
This is possible in most cases without any problems. There are suitable kits for retrofitting almost any type of door, no matter whether you choose a code lock or another locking system. Installation is usually straightforward, but should be carried out by a specialist in case of doubt.
This text is machine translated. Flexible security: Code locks, fingerprint systems and transponders Electronic locking systems in general and code locks in particular are used when rooms or buildings are to be protected against unauthorized ...