This text is machine translated.
Structure of a classic data logger

Application areas of data loggers

What types of data loggers are there?

Purchasing criteria for data loggers - what matters?

Our practical tip: Data logger with rechargeable battery

FAQ - Frequently Asked Questions about Data Loggers
Data loggers are electronic devices that record data at predefined intervals and store it on internal memory. This allows data to be recorded in real time and retrieved at any time. There are data loggers, which are equipped with memory cards on site and those that transmit the measured values to central stations, for example via W-LAN, GPRS or Bluetooth. One of the great advantages of data loggers is their autonomy. These are devices that can be commissioned independantly of the computer and are different from other data acquisition systems. Nevertheless, they offer the possibility to transfer the stored data to the PC for the purpose of evaluation. This is usually done using a separate software.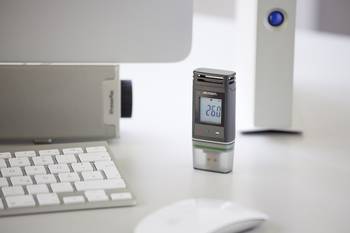 Data logger with computer-independant recording and PDF output
Digital data loggers were launched in the early 1960er and originate from analogueue measuring recorders, which recorded the data they had obtained conventionally on paper. This is exactly where digital data loggers are superior to their predecessors. You save electronic recording on long paper paths and the tedious manual recording of the measured data, which was not least a saving of many resources. Data loggers can store an enormous amount of data and enable much more precise and efficient data acquisition than would be possible with manual measurements and documentation. For this reason, they are an enormous asset for measuring technology.
Structure of a classic data logger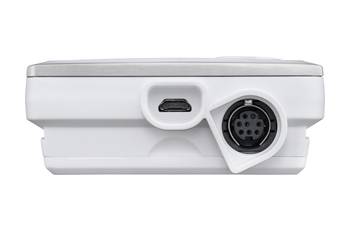 Data logger with micro USB interface and connection for a sensor
Depending on the range of functions, data loggers are structured differently. Measurement data loggers, which both collect and store data, usually consist of a microprocessor, a storage medium, one or more input channels for connecting sensors and one or more interfaces. A distinction is made between internal and external interfaces. The latter are attached to almost every data logger and enable the connection of external measuring device barrels or the connection of the logger to a PC. This is important to be able to configure the data logger, for example with regard to the measurement intervals or the start and end date of the measurement. There are also loggers with internal interfaces. These are devices that are equipped with one or more built-in sensors for data acquisition. The measured values are forwarded to the device via the internal interface and stored there.
Measurement data loggers record very different measurements. These include, for example, indoor or outdoor temperature, air humidity, electromagnetic values, voltage and acceleration, as well as sounds such as sound level, vibrations or gas concentrations in the air.
Application areas of data loggers
Data loggers are used wherever data is regularly collected and evaluated over a longer period of time. The application areas are accordingly versatile. Data loggers are used in climate research to document temperature changes and weather changes.
Data loggers are also used in logistics to keep a constant eye on the temperature and humidity of, for example, foodstuffs and to understand whether the cooling chain has been observed. Factors such as UV intensity, shocks and vibrations also play an important role in logistics for monitoring storage and transport, and can be captured using data loggers.
In the laboratory and healthcare sector, temperature data loggers can be used to monitor the proper storage of vaccines and drugs at a constant temperature. Companies also benefit from the practical devices, for example by documenting their energy consumption and thus keeping an eye on them. The CO2 content of the air can also be measured using data loggers. This is relevant in areas where many people work or learn in small spaces, such as schools. The fact that data loggers are used in many industrial sectors is linked not least to the high number of specific regulations and quality requirements that must be observed, such as EU regulations and environmental controls.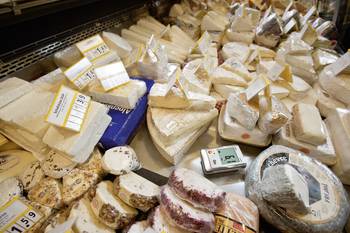 Accurate measurements in the food sector are important for monitoring
What types of data loggers are there?
Measuring data loggers are available in different designs and are suitable for different applications depending on the version.
A distinction is made, for example: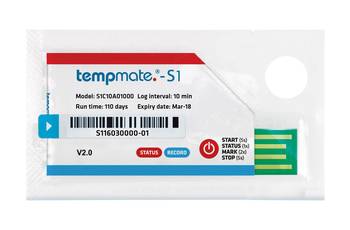 Disposable data logger
As the name implies, disposable data loggers are intended for single use, but can last up to one year. Such data loggers are reasonably priced and reliably record the measured values over a predefined period of time. They are mainly used in transport to document that the goods have been transported consistently under correct transport conditions.
Multi-channel data logger
Multi-data loggers can measure and store several different values, such as temperature and humidity. In this case, one saves the purchase of two separate environmental measuring instruments (thermometer and hygrometer). Multi-dataloggers are more expensive to purchase than disposable dataloggers, but are practical for comprehensive measurement series and measurements over longer periods of time. They are sometimes referred to as universal data loggers and are usually equipped with several sensors, but also offer the option of connecting external sensors depending on the model.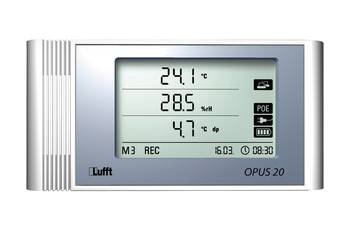 Multi-data logger for temperature, humidity and air pressure
Wireless data logger
Such loggers have integrated wireless technology and are particularly suitable for measuring data in hard-to-reach places, such as building buildings or facilities that are restricted or difficult to access.
Mixed types are also available. Thus, there are mini data loggers or PDF data loggers, which are also multi-dataloggers. Which model is the right one depends on the purpose, scope of measurement and the number of measured variables.
Purchasing criteria for data loggers - what matters?
Before purchasing a data logger, it is important to consider which measures are to be specifically recorded or saved. Based on this, you can select the suitable type of data logger, e.g. a voltage, acceleration, temperature or even a multi-data logger. In addition to accuracy, the measurement rate is an important aspect when purchasing a data logger. It indicates the intervals at which the measured values are recorded. If you want to measure data that changes rapidly, was it the case of vibrations, for example, a small measurement rate is recommended. The data logger should therefore measure and save at very short intervals. Larger measurement rates should be advised if the measured parameters change rather slowly, such as relative humidity. The measuring range should also be adapted to the intended use and should be able to map it if, for example, very high or very low temperatures are to be measured.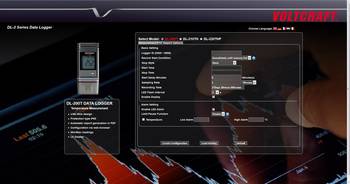 Software for the evaluation of the data of the data logger
A special software is required to evaluate the recorded data of the logger on the PC. Here, it is important to ensure simple operation, but also that the data can be exported and analyzed in CSV format in common calculation programs such as Microsoft Excel. It is advantageous if the software can create graphics from the data in order to make certain gradients visible. Make sure the software is compatible and up-to-date with your operating system.
Data loggers usually have their own power supply in the form of batteries or rechargeable batteries. Battery and battery life is critical when measuring for extended periods of time. Some manufacturer software offers the possibility to generate forecasts depending on the desired measurement rate. In this way, you can find out how many days the data logger can record when you specify a specific measurement interval.
Our practical tip: Temperature data logger with rechargeable battery
Temperature data loggers, equipped with a rechargeable battery and an internal sensor, can produce erroneous results immediately after charging. This is because the battery heats up during charging. The registers the internal sensor and outputs a temperature value that is too high. To prevent this, disconnect the data logger from the charging station, e.g. the USB interface, before measuring. Alternatively, you can use an external sensor to measure the temperature.
FAQ - Frequently Asked Questions about Data Loggers
What was the difference between internal and external sensors in a data logger?
Internal sensors are permanently installed in the housing of the data logger. The location of the logger and the measurement location are therefore identical. External sensors can be positioned independantly of the position of the data logger, e.g. outdoors. For example, they are connected to the data logger with a cable.
Does a data logger stop recording while it is being read?
Usually not. The values are simply copied from the memory using software and stored on the computer as a file. Data collection continues during this time.
This text is machine translated.    About data loggers What was data Structure of a classic data logger Application areas of data loggers What types of data loggers are there? Purchasing criteria for data logge...