This text is machine translated.
What was DC/DC converter?

The most important characteristics of a DC/DC converter

DC-DC converter classifications

FAQ – Frequently Asked Questions about DC/DC Converters and Purchase Criteria
What was DC/DC converter?
DC converters, also known as DC/DC converters or DC/DC converters, are electrical circuits and components of power supplies. They convert direct current (DC) at the input into a higher, lower or inverted direct current at the output. This ensures stable voltages even when the load of the power supply unit fluctuates considerably. In the electronics, voltages must be permanently converted in order to be able to use as many devices as possible on the same power source. DC/DC converters are therefore indispensable in electrical engineering. If an input voltage is inverted, the wavelength of a voltage is reversed. A major advantage of a DC/DC converter is that only minimal voltage losses occur during the conversion process. The tolerance range is not exceeded and is significantly below 5 percent. For the consumer, this means that no damage to the terminal device can occur due to the minimum voltage loss.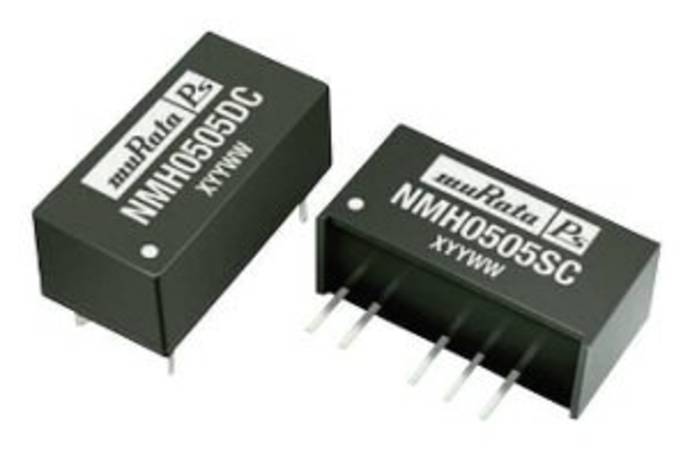 DC-voltage converters are used, among other things, in the field of computer hardware, machine technology and vehicle technology.
DC/DC converters are also offered as encapsulated converter modules. Encapsulated converters are used for low voltages. The maximum power is between 1.5 kV and 3 kV. Locations include 24 V industrial facilities and 48 V telecommunications technologies.
Transverters, in turn, are DC-DC converters designed for high output voltages.
The most important characteristics of a DC/DC converter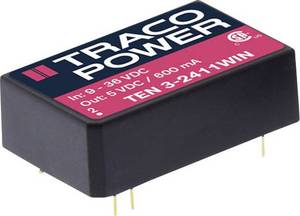 Electrical strength between input and output:
Active and passive components have a maximum voltage limit for trouble-free operation. The dielectric strength returns this value.
Efficiency:
The efficiency is decisive for the effectiveness of the converter. The smaller the ratio of the supplied energy to the usable energy, the more effective the converter is.
Protective measures:
To guarantee optimum operating conditions, all necessary protective measures must be checked. This includes temperature, overvoltage and short-circuit protection. Shielding against interference signals is also an important protection mechanism.
Input and output voltage
DC/DC converters can reduce, increase and reverse output voltages. The input voltage should not be higher than specified by the manufacturer.
Nominal voltages:
The nominal voltage is specified by the manufacturer. It is used to determine the power consumption during normal operation. Due to standards, a tolerance range covers this value. Nominal voltages vary depending on the application area and range from conventional 12 V to 1000 V AC voltages. In industrial plants, nominal voltages of 24 V, 42 V and 48 V are common.
DC-DC converter classifications
DC/DC converters have classifications. A distinction is made between blocking, flow and resonance wave.
Flyback converter:
Flyback converters should supply electrically isolated input and output sides with electrical energy. The converter is used as a voltage transformer. They are used for low-power primary switched-mode power supplies (less than 250W).
What was galvanic isolation? The two electrical potentials are separated from each other by galvanic isolation. The circuits are therefore isolated from each other. Where is galvanic isolation required? If one circuit is to act on the other while separating both reference potentials in one housing or similar unit, the galvanic separation is used. For example, it may be necessary for data transfers, in the measurement and audiotechnical fields.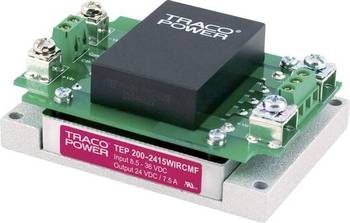 Infeed transformer:
Infeed transformers are used for power ratings of 100 watts up to 500 watts. In contrast to barrier converters, they are designed for higher performance. The reason for this is the improved efficiency.
Push-pull current transformer:
The voltage is converted by a high-frequency transformer. This allows extremely high output voltages to be generated.
Resonance converter:
They represent a class of DC/DC converters of their own. A distinction is made between two large modules:
a) Units for power applications from 1 kW and higher. The aim is to minimize the power losses as far as possible.
b) Units for small power ranges up to 10 W. In application with cost-intensive components, which have to deal with the smallest possible number of components, this type of resonance converter is used.
Other converter types for an intermediate circuit with storage reactors and capacitors are:
a) downconverters and upwards
b) inverse converters
c) synchronous converters
d) cascaded up and down converters
e) charge pumps
FAQ – Frequently Asked Questions about DC/DC Converters and Purchase Criteria

1. When is it possible to use a converter permanently?
For permanent use, all protective measures must be checked in advance:
o Thermal protection on the device to be installed
o Surge protection
o Protection against short circuits and reverse polarity
2. What output current is required?
Depending on where the DC/DC converter is used, certain output voltages are possible. Starting at 1 mA, DC converters deliver up to 80 Ampere. Dealers offer far more than 30 different differentiations.
3. What type of construction should the housing and pins have?
The design depends on the application location and the available space. The connection points are also decisive. A distinction is made between solder pads, solder pins, normal pins, spring clips, screw terminals, cable connections and SMD connections.
4. What is the difference between the rated voltages?
Some DC converters can be used as inverters. They are thus able to convert alternating current (AC), i.e. alternating current, into direct voltage. Converters with nominal voltages from 3.3 V to 120 V. are available
5. How much power is needed?
The power of a DC/DC converter is expressed in watts. Low power DC converters are available, ranging from 0.25 W to 700 watts.
This text is machine translated.    About DC/DC converters What was DC/DC converter? The most important characteristics of a DC/DC converter DC-DC converter classifications FAQ – Frequently Asked Questions about DC...