This text is machine translated.
Useful information about dehumidifiers and dryers
This means "relative humidity"

Therefore, excessive humidity is harmful

This is how air dehumidifier works

Purchase criteria for air dehumidifier – that's what it's all about

FAQ – Frequently Asked Questions
This means "relative humidity"
When it comes to humidity, it generally refers to relative humidity. This refers to the ratio of the actually contained to the maximum possible mass of water vapor in the air. For example, an optimal range of 40 to 50 percent applies to office and living spaces, and in the sauna it can be up to 100 percent (full saturation with water vapor) for comparison.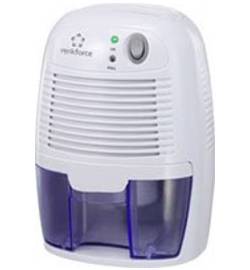 Therefore, excessive humidity is harmful
If the humidity in the office or warehouse is too high, the body can no longer regulate its temperature properly. We find such an atmosphere to be sultry. For example, in the desert, great heat is relatively tolerable, because the organism can cope with hot and dry air better than humid air, as it occurs in tropical rain forests.
However, mold is more dangerous for health. It is caused by too high humidity in combination with heat. Common causes are faults or damage in the building structure. The moisture in the wall can be caused by an inadequately sealed exterior wall through which water enters. This also applies to a faulty plaster, which also facilitates the penetration of water. Inadequate ventilation is often seen as a reason for mold formation. Ventilation is particularly necessary when above-average humidity increases the air humidity massively, for example in case of heavy rain or after flooding.
This is how air dehumidifier works
Common air dehumidifiers work according to three different physical methods: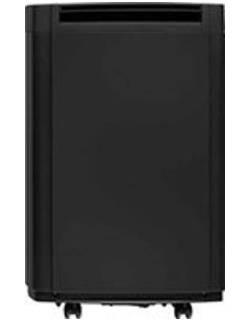 Condenser dryer
Air dehumidifiers based on this design principle suck in moist air via a fan and pass it by a heat exchanger cooled by, for example, tap water. The water vapor contained in the air condenses on the transformer and can be collected as condensate in a container.

Absorber with hygroscopic liquid
Humid air is also sucked in here, but instead of a heat exchanger it is directed to a salt solution. This solution is hygroscopic, which means it is water-catching. The salt solution is more and more diluted by the water vapor that is fed in, so that it must be replaced after a certain period of time.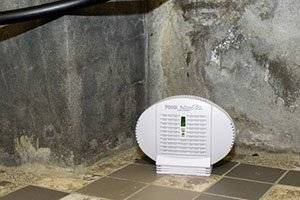 Adsorber with adsorbent
This method is one of the most popular methods, since it can be realized at a reasonable price and at the same time has a high efficiency at least in small rooms. The most important advantage is that the devices do not require a fan and therefore no power. They usually consist of a plastic housing with numerous air slots and a collection container for the condensate. Usually, salts are used as hygroscopic substances, which absorb the water vapor and gradually dissolve.
Air dehumidifier bags come out completely without a collection container. They contain silica gel, small grains of silicon oxide. Silica gel is highly hygroscopic, its biggest advantage: It can be reused as often as required. After use, the bag is simply placed in a microwave or oven for a few minutes and dried.
Purchase criteria for dehumidifier
These three questions are decisive for the purchase:
What is the relative humidity?
How big is the room?
How much water vapor should be removed from the room air per hour?
A so-called hygrometer is required to determine the air humidity. These small devices reliably measure the water vapor content. Room size and dehumidification performance largely determine the drying technology, whereby electrically operated condensation dryers show the best efficiency. For example, a high-end device with a built-in humidity meter (hygrostat) removes around 0.8 liters of water vapor from a 50 square meter room per hour.
Practical advice
If excessive humidity in your office or storage rooms is a continuous problem, it is best to use an electrically operated device such as a condenser dryer. This allows you to react immediately if necessary. Chemical-based dehumidifiers always require a supply of adsorbent, and the water level in the collection container must be continuously monitored.
FAQ (frequently asked questions)
Can air dehumidifiers also be used to fight odors?
Humid ambient air also causes odor nuisance for short or long, as germs can quickly multiply in such a environment. For adsorption dryers, special tabs are therefore available, which provide a better room fragrance in addition to air dehumidification. Such tablets enriched with fragrance oils often last several months.
Are there air dehumidifiers for cars?
Yes, in bag form. It often contains bentonite, a mineral mixture of volcanic ash. Bentonite is similarly hygroscopic as silicagel, so can absorb a large amount of water vapor. Like silicagel, bentonite can be dried as often as desired and reused afterwards.
What should be taken into account when purchasing an electrically operated dehumidifiers?
If the dehumidifier is to run for several days, it is worth looking at the power consumption. Some dehumidifiers also have a timer function. This is particularly useful when the device is extremely noisy and should only be in operation, for example, when no one is in the room.
This text is machine translated. Useful information about dehumidifiers and dryers This means "relative humidity" Therefore, excessive humidity is harmful This is how air dehumidifier works Purchase criteria for air dehumidifier...