This text is machine translated.
What was a pressure gauge?

How do pressure gauges work?

Application areas for pressure measuring devices

FAQ – Frequently Asked Questions about Pressure Measurement Devices

Selected manufacturers and brands
What was a pressure gauge?
Pressure gauges, also known as pressure gauges, determine and display or document the physical size of a liquid or gas/gas mixture pressure, either in relation to its environment or as an absolute value. The unit of pressure is Pascal (abbreviation Pa) or bar. In practice, bar values are used for higher and Pascal values for lower pressure.
Conversion table with selected values from Pascal to bar:
| | | | |
| --- | --- | --- | --- |
| Pascal | Hectopascal | Millibar | bar; |
| 1 Pa. | 0.01 hPa | 0.01 mbar | 0.00001 bar |
| 100 Pa. | 1 hPa | 1 mbar | 0.001 bar |
| 10,000 Pa. | 100 hPa | 100 mbar | 0.1 bar. |
| 1,000,000 Pa. | 10,000 hPa (1 MPa) | 10,000 mbar | 10 bar |
Many devices found in the Conrad shop can be switched to other pressure measurement units and imperial units such as pounds per square inch (psi), mercury column in mm (mmHg) or inch (inHg), water column in cm (cmH2O) or foot (ftH2O).
How do pressure gauges work?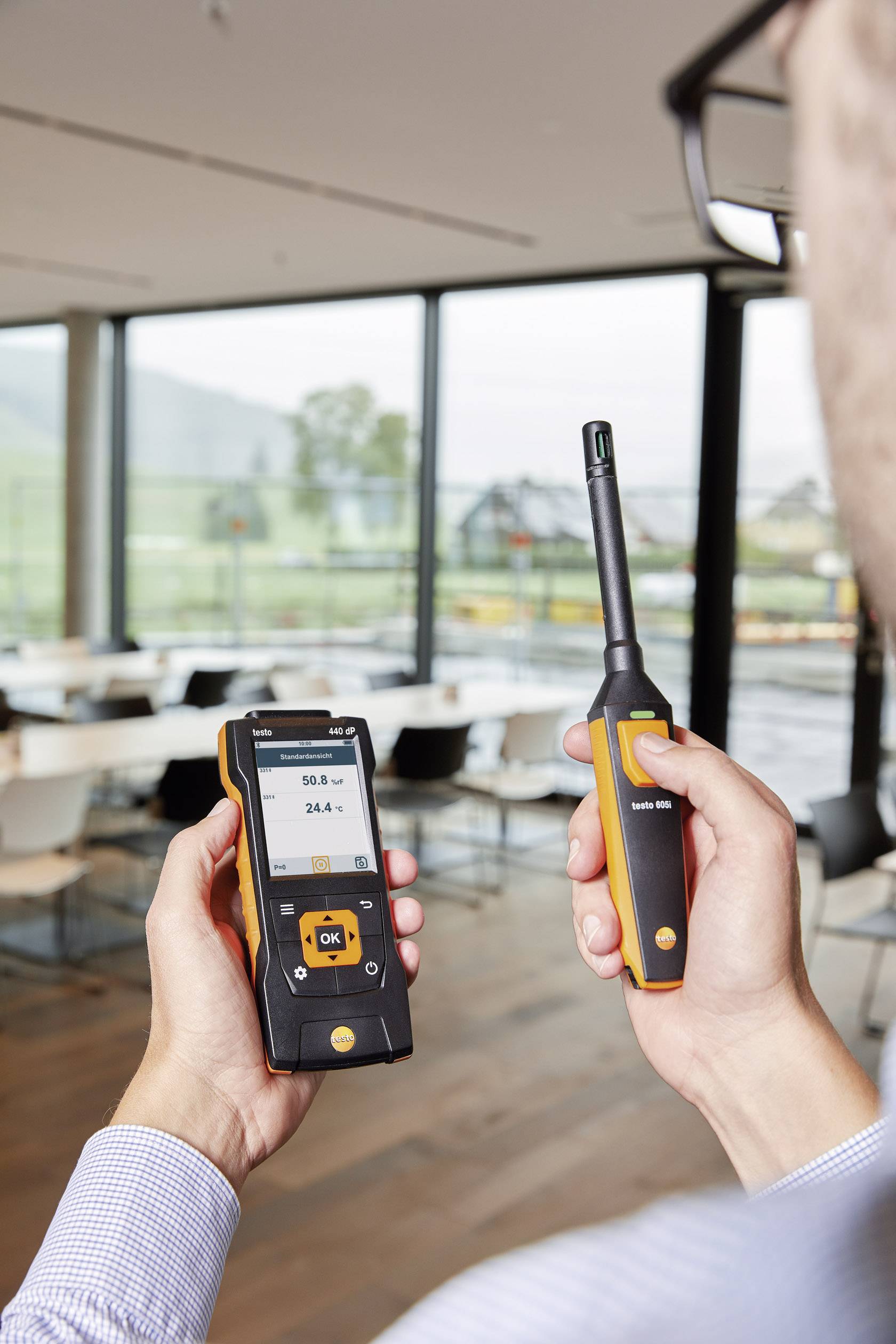 To measure the pressure, a sensor takes up the pressure and forwards it to a display unit by mechanical or electronic means. There are various systems for measuring the pressure that evaluate physical variables that occur as a result of pressure changes on electrical components. These can be:
Resistance changes due to elongation, also known as piezoresistive measurement: Variable resistances are attached to the pressure measuring membrane and change their value by stretching or compressing.
Voltage changes due to piezo effects: The pressure change generates an electrical voltage in a crystal by means of a charge separation.
Capacity changes: Two plates, similar to a capacitor, change their distance to each other, with the capacitance value changing.
Inductance change: A magnetic armature changes its position in relation to coils, causing the inductance value to change.
The so-called Hall effect: It describes changes in a conductor that is located in a magnetic field that is changed by applying pressure.
Older pressure gauges are designed purely mechanically, such as barometers, pipe or panel gauges. These designs no longer apply to the devices available in our shop.
The design of a pressure measuring device depends, among other things, on the media to be evaluated, because the measuring elements must not be damaged by chemical influences or reactions. Furthermore, there are devices for stationary operation and mobile measuring devices. Some models have a magnetic back to temporarily attach them to magnetically sticking surfaces. There are also pressure gauges designed for the connection of external sensors, so that different pressure measurement tasks can be done with them. Many devices have interfaces that enable further processing and/or recording of the measured values via a connected PC.
Conrad offers high-quality pressure gauges for different applications, which can be selected according to various criteria:
Measures: Describes the media to be measured, such as liquids, non-aggressive and corrosive gases (including air)
Pressure ratio: Absolute pressure describes the pressure against an absolute vacuum, while the relative pressure is always measured against the pressure of the environment.
Pressure measurement range: From - 7,000 to + 7,000 bar (equivalent to - 700 to + 700 megapascals)
Calibration: DAkkS, ISO or factory standard (without certification)
Measuring accuracy: From 0.002 bar to 2 % measuring tolerance
Special features: Equipped with stainless steel sensors, integrated data loggers for long-term monitoring as well as height and temperature measurement functions, magnetic back

There are detailed data sheets available for the pressure measuring devices that provide precise information about all technical parameters, connectable accessories and available measuring modes. These are available for download on the respective product page in the Conrad shop.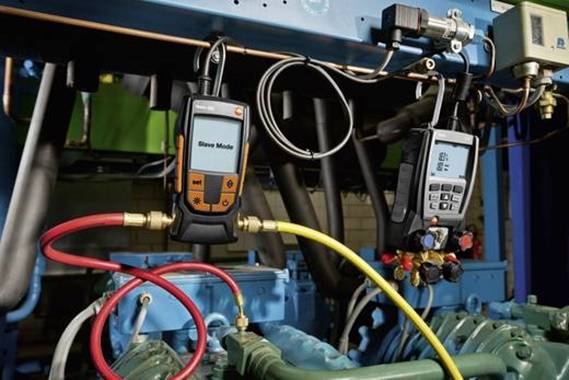 Application areas for pressure measuring devices
Pressure gauges are used to
Check or permanently monitor the load on pressurized containers and pipes
To warn of under- or over-pressure or to modify or regulate, switch off or switch on processes that influence the pressure
To calibrate or test equipment for dispensing or receiving a medium under pressure, such as a tire filling system at a filling station
FAQ – Frequently Asked Questions about Pressure Measurement Devices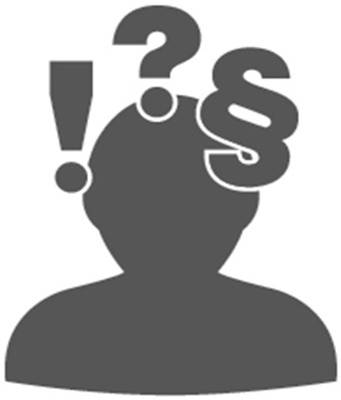 What was to be observed when using pressure measuring devices?
When working with media under pressure, always take care of safety. Before connecting or disconnecting pressure measuring devices to the measuring point, pressure-free operation should be ensured. This can be done by means of intermediate valves or prior pressure release of the pipe or tank.
How long does a pressure gauge last?
The service life is about ten years, but depends in detail on many factors. This includes frequency of use, environmental pollution at the place of use, as well as storage and maintenance of the device. Furthermore, the compatibility of the evaluation software with the common PC systems plays a role. There are manufacturers who guarantee the function of the pressure gauges for up to 15 years during annual maintenance by the manufacturer.
How can ich detect a defective pressure gauge?
In most cases, a missing indicator on the display indicates that the power supply is not working.
Due to mechanical wear, the test connections or adapters and test line and sensor connections may leak and the medium to be measured (audible and/or visible) may leak.
If the interface to the PC does not work: Check the compatibility of the pressure gauge with the software or operating system used on the PC and whether the connection is dirty/oxidized.
Selected manufacturers and brands
Beha Amprobe: The well-known German brand BEHA and the American Amprobe produce various measuring instruments. The company is based in Glottertal.
Extech has been specialized in test and measurement equipment for professional applications and DIY applications since 1971. Headquartered in New Hampshire.
Fluke is a global U.S. industrial company that manufactures electronic test tools.
GHM Greisinger: Since 1980, working under the umbrella of the GHM Group in the rain forest, has been developing and producing measuring and control devices and associated sensors.
Laserliner manufactures measuring instruments for professional and DIY applications with headquarters in Arnsberg.
Testo has been developing and building measuring and test devices for a wide range of applications in Lenkkirch since 1957.
This text is machine translated.      About pressure gauges What was a pressure gauge? How do pressure gauges work? Application areas for pressure measuring devices FAQ – Frequently Asked Questions about Press...