This text is machine translated.
About digital cameras
Digital cameras have made a big leap in development in recent years. they point with sophisticated technology, high resolutions and are suitable not only for photographing, but also for filming. See our guide for the types of digital cameras, their advantages and disadvantages, and the criteria you should consider when purchasing them.
What was a digital camera?

Overview of types of digital cameras

Digital Camera Buying Criteria – What's it all about?

Our practical tip: Minimize tripping delay

FAQ – Frequently Asked Questions about Digital Cameras
What was a digital camera?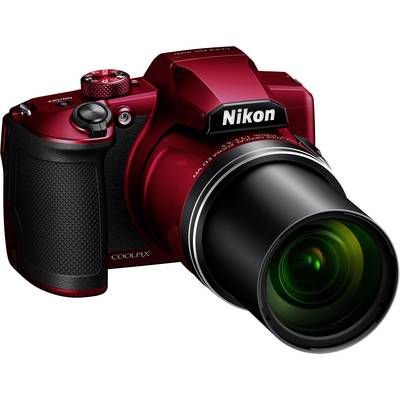 Digital cameras have heralded the age of digital photography and analogueue cameras have almost completely replaced them. The reason for this is that digital photography offers advantages that analogueue photography cannot keep up with. While one used to develop his most perfect film and hoped that at least one or two good pictures were present, one could take thousands of pictures, compare and edit them with digital cameras, even before they were printed or developed. The good picture quality and various additional functions, which facilitate the handling, are further advantages of digital cameras. In addition, most devices are suitable for filming and, depending on the version, can record videos in HD, Full HD or 4K.
Digital cameras are similar in design to analogueue cameras, but not with a film, but with complex electronics, including a digital storage medium, a picture processor and light-sensitive sensors. The latter convert the light entering through the lens into voltage values, which are transformed into digital information in a second step and stored on the storage medium. The image processor corrects even minor irregularities that can be caused by impurities on the lens or under unfavorable light conditions.
Overview of types of digital cameras
There are different types of digital cameras that differ in their design and operation. They are characterized by individual advantages and disadvantages and are suitable for specific application areas. A distinction can be made between:
Compact cameras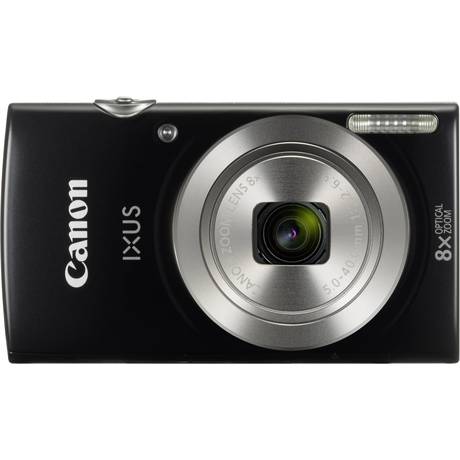 Digital compact cameras are – as the name suggests – compact in design. Thanks to their small and handy design they fit in as well as any bag and are ideal for snapping on the way. Compact cameras offer good image quality, but not as good as those of SLR cameras. As a rule, there is a multiple zoom and an automatic mode, however, the setting options and the possibilities of photographic design are generally limited. This can also be an advantage, especially for users who don't want to deal with ISO values and other technical settings of a camera to take a few pictures. Compact cameras are therefore highly recommended for beginners.
Smartphone cameras are the biggest competitors of compact cameras and sometimes even achieve better image quality. Many manufacturers of compact digital cameras react to this with additional features such as touch screens, integrated GPS modules, Wi-Fi or Bluetooth connection options. The compact digital cameras from the Canon IXUS range or the Cyber-shot range from Sony are well known and popular. Canon IXUS cameras are very slim, while Cyber-shot cameras have different shapes and sizes.
Bridge cameras
Bridge cameras (also bridge cameras) literally bridge between compact and mirror reflex cameras. They are equipped with higher-quality sensors than compact cameras and are thus able to take good pictures even under unfavorable light conditions. The zoom range is higher for bridge cameras than for compact cameras. Many models are equipped with super zoom lenses that have a very large focal length, so that both precise close and remote shots are possible. However, the lenses are fixed and cannot be changed. In addition to an automatic mode, bridge cameras also offer other setting options that can be adjusted manually. Most devices have a hot shoe and an electronic viewfinder that shows the image on a small display in front of the eyepiece.
System cameras without mirrors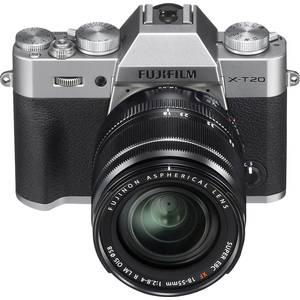 System cameras are the precursor to digital SLR cameras, but work without mirrors. They are equipped with large image sensors and can therefore produce better pictures than compact cameras in unfavorable light. A big advantage of system cameras is that they achieve excellent image quality and are designed for use with interchangeable lenses, giving them great creative freedom. In addition, system cameras are usually easier to use and smaller and lighter than digital SLR cameras. In addition, they are often cheaper to buy.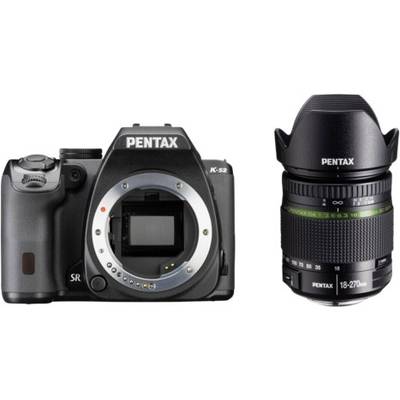 DSLR Cameras
Digital SLR cameras (in short: DSLR cameras, DSLR for digital single lens reflex) are almost the top models among digital cameras, at least when it comes to most professional photographers. These are system cameras with a mirror reflex system and a digital image sensor. They offer a wide range of adjustment options and a wide range of interchangeable lenses, but the zoom factor is often lower than in compact cameras and bridge cameras. The fact that SLR cameras have not yet been replaced by system cameras, although the latter have many advantages points, is simply due to the outstanding image quality. SLR cameras have large, high-resolution sensors and are generally more sophisticated. The handling of a mirror reflex camera wants to be learned, therefore it is not necessarily suitable as an entry-level model, but for users who have experience in photographing and handling digital cameras.
Digital Camera Buying Criteria – What's it all about?
Which digital camera is the right one depends on the individual requirements. There are a few criteria that can help you choose a suitable camera. This includes, for example, ease of use. Compact cameras are easier to handle than mirror reflex cameras and the right choice for occasional knipers, which can do without sophisticated professional functions. Mirror-less system cameras are well suited for photographers with previous knowledge and are usually easier to use than mirror-reflex cameras. The operation of bridge cameras is rather light or difficult depending on the design.
If you need to change lenses, compact cameras and bridge cameras are not available because they have fixed lenses. Bridge cameras are a good choice if you want a large zoom range. However, it should be noted that a high magnification is associated with an increased susceptibility to camera movements, so the image can blur more easily. Therefore, a tripod must be used for assistance in most cases. If you choose a camera with a large zoom range, make sure that it has an integrated image stabilizer that compensates for smaller wacklers.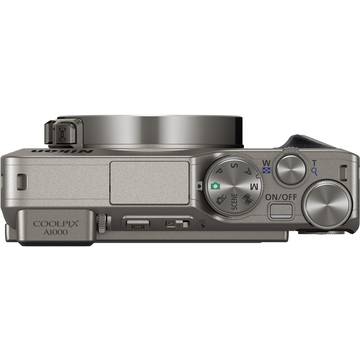 The choice of the display also plays a major role in digital cameras. From a simple LCD display to a high-resolution Full HD display, there is a certain range of different displays that digital cameras can be equipped with. Touch displays that can be used to make settings are practical. Those who like to film or photograph from unusual perspectives can fall back on a camera with a swiveling display, which is suitable for recording self-portraits ("Selfies"), for example.
The resolution (in megapixels) also plays a big role in digital cameras and depends on the installed sensor. The number of megapixels does not necessarily tell you about the picture quality, the decisive factor is the size of the sensor with which the camera is equipped. This is due to the fact that larger sensors offer more area to which the light can fall. A compact camera with a resolution of 12 megapixels and a small-format sensor delivers a worse picture than a mirror reflex camera, which also has a resolution of 12 megapixels but is equipped with a larger sensor. The difference becomes clear, especially in unfavorable light conditions. Examples of small-format sensors are Advanced Photo System Classic (APS-C) sensors, whereas full-frame and medium-size sensors are currently the highest quality sensors. By the way, APS-C size sensors should not be confused with AP (Active Pixel) sensors, which are also used in digital cameras and are also referred to as CMOS (complementary metal oxide semiconductor) sensors.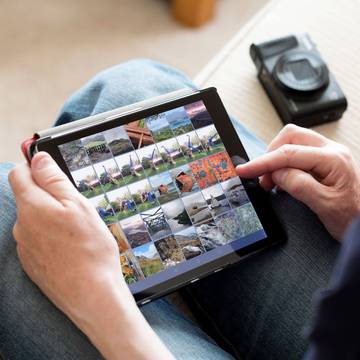 To prevent the sensitive sensor from being exposed to light all the time, make sure that it is properly sealed. The shutter can be mechanical or electronic and will open as soon as the camera's shutter is pressed. Mechanical closures include central or slot closures. The former are found in compact cameras and bridge cameras, the latter in system cameras and mirror reflex cameras. A central lock is integrated in the lens and is opened during exposure. On the other hand, a slot closure consists of two lamellar-type curtains, which release and close the sensor briefly one after the other, so that a kind of slot is created.
In order to be able to view and edit the captured images on the PC, it is convenient if a digital camera is equipped with an interface for data transfer. Many cameras offer the option of transferring photos from the storage medium (e.g. the SD card) to the computer via USB cable. If you want to use your digital camera primarily for filming, you should pay attention to an HDMI connection to display your HD videos, full HD videos or 4K videos on the TV.
Our practical tip: Minimize tripping delay
Ideally, a digital camera will take the photo immediately after the shutter button is pressed. However, this is not always the case. Instead, a so-called shutter delay must be taken into account when taking photographs. This is the time range between the activation of the shutter release and the actual image creation. The delay is especially set when autofocus is used, as the camera needs a certain amount of time to focus. One trick to minimize the shutter release delay is to pre-focus the shot. To do this, hold down the shutter button halfway so that the camera can focus on the area to be photographed. At the decisive moment, the trigger is pushed down completely. As long as the trigger is pressed, the focus or distance is maintained.
FAQ – Frequently Asked Questions about Digital Cameras
What was the term Micro Four Thir
Many system cameras are based on the so-called Micro Four Thirds standard, which has been developed by the two major manufacturers Olympus and Panasonic. The MFT standard is designed especially for mirror-less digital cameras and represents a further development of the Four Thirds standard, which is reserved for digital mirror-reflex cameras. The MFT standard allows a minimum distance between the lens and the sensor to be maintained, thus providing the basis for the compact design of non-reflective cameras.
Optical and digital zoom – what was the difference?
A digital zoom works like zooming in on an open image on your smartphone or PC. The image section is smaller and the quality is worse. This is because the image section is only stretched. An optical zoom is a real zoom. It changes the focal length by moving the lens back and forth. The resolution remains the same and the image quality is maintained. The cameras in smartphones are typically equipped with a digital zoom, while digital cameras have an optical zoom.
What was a pixel or megapixel?
Each digital image consists of a variety of pixels. These are carriers of certain color information and at the same time the smallest graphic units that can be displayed on a computer. One million pixels equals one megapixel. Today, the term megapixel is used as a unit of measurement to indicate sensor and image resolutions.
This text is machine translated.       About digital cameras Digital cameras have made a big leap in development in recent years. they point with sophisticated technology, high resolutions and are suitable not only for photogra...