About low voltage connectors
What are low voltage connectors?

Which low voltage connectors are available from Conrad?

FAQ – Frequently Asked Questions about Low Voltage Connectors
What are low voltage connectors?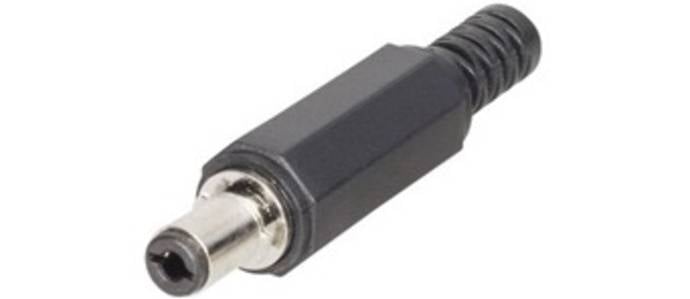 Low-voltage connectors are used to reliably connect and disconnect electrical cables to each other or to consumers. They are often used, for example, to supply electrical power to consumers via a plug-in power supply.
A key feature of this type of connector is the voltage range. The standards IEC 60449 and VDE 0100 define the voltage ranges. The low voltage range then covers the voltage range I (Roman one). Its limit values are less than or equal to 50 volts AC and less than or equal to 120 volts DC. For this purpose, the colloquial terms "low voltage" and "low current" have become integrated. This voltage range is considered as non-life-threatening when touched by adults.
The inserted connections are positive and can be separated again if components need to be replaced. It is possible to assemble and disconnect these types of connectors without the need for tools.
Many low voltage connectors are equipped with mechanical locking elements that mesh together to protect the connector from accidental connection and disconnection. This can be done by snapping in or screwing in place. For latching fuses, a insertion and pulling force is often specified for connecting and disconnecting the plug connections. Some models have integrated switching elements, which are activated by inserting or loosening a plug or separately.
The actual electrical contacts are always surrounded by an insulating plastic housing. The outer casing can be made of both plastic and metal.
The actual connector is connected to the connecting cable by soldering, clamping or screwing.
Which low voltage connectors are available from Conrad?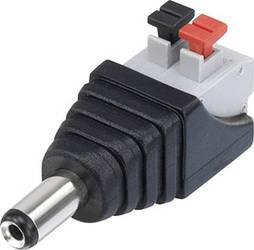 The professional shop from Conrad offers you a professional and at the same time economical selection of high-quality low-voltage connectors, with which you can implement electrical connections in the low-voltage range quickly and reliably.
The offer can be selected according to different properties. This includes the price range, new products and offers, which include low-emission RoHS production according to Directive 2011/65/EU, customer evaluation, the availability of products in the Conrad branches as well as the manufacturers and brands.
The menu offers the following selection criteria from an electro-technical and mechanical point of view:
Internal diameter: From 0.7 to 7 millimeters
Pin diameter: From 0.65 to 4 millimeters
Nominal current: From 0.2 to 10 amps
Rated voltage: From 3.5 to 50 volts maximum

Category
Socket modules: They are specified for use under more adverse conditions.
Mains connectors: Specially shaped, three- or four-pole plugs and sockets.
Low voltage connectors: All connectors not specified further.

Design:

A distinction is made here between straight and angled designs, as well as horizontal, vertical and chassis installation and flange mounting.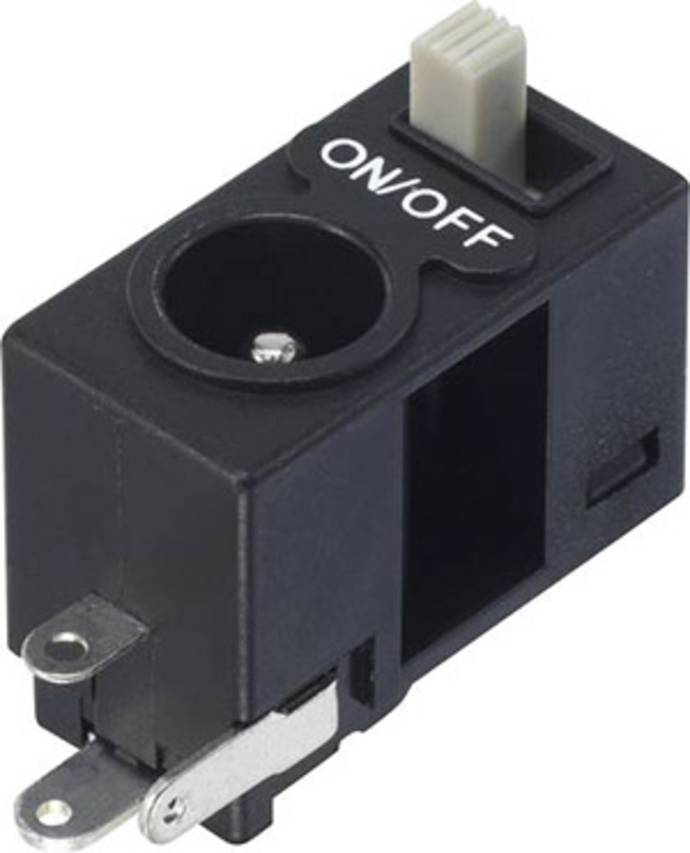 Connection:
Socket: Same as the socket module category
For soldering with pins, flags or eyelets
PCB connections for use in PCB grids
SMD connections for industrial soldering techniques
Screws for connecting and loosening the connection cables with a screwdriver
Tension springs for easy, tool-free connection and release of the connection cable

External diameter: 2.35 to 17 millimeters

There are often dimension sketches for the design of the installation opening for bushings. Flattening the housing bushing, which fits exactly to the connector to be installed, prevents the connector from twisting – particularly important for low-voltage connectors with screw-on elements.
You can also use the data sheets offered for download. This usually contains detailed information on the series, which, for example, shows the matching counterparts – plug to socket and vice versa.
FAQ – Frequently Asked Questions about Low Voltage Connectors
What safety instructions must be observed for low-voltage connectors?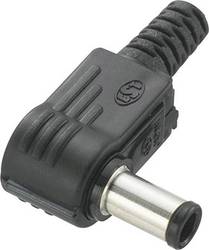 Work on electrical equipment must only be carried out by qualified personnel. In the vicinity of low-voltage installations there are often areas with higher, dangerous voltages and currents. Therefore, measures to protect people should not be neglected.
Improper design of electrical connections can also lead to considerable risks in the low-voltage range. This applies, for example, to switching operations triggered by low voltage on systems with higher voltages.
Only use plugs and sockets that are exactly matching each other.
The connection and release of plug connections should be voltage-free, because due to higher currents, electric arcs may occur when disconnecting even at low voltages.
Use suitable tools to protect yourself from injury and not damage fasteners, housings, insulation, and cable connections.
Use low voltage connectors only in the specified voltage range and observe the specifications for maximum nominal current and temperature resistance.
Most low voltage connectors are not intended for outdoor use.
Avoid contact with aggressive chemical substances with connectors, their housings and cables.
After fixing the cables to the connector, secure them so that there is no pulling force on them. Some connectors have their own strain reliefs.
Low voltage connectors must be connected horizontally or disconnected. To disconnect, always pull on the plug and not on the cable.
Low-voltage connectors that can no longer be used belong as electrical scrap to the public collection points of the municipalities and not in the household waste.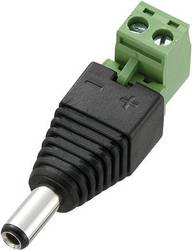 What is the service life of low voltage connectors?
Some manufacturers indicate the service life of mating cycles. The numbers range from a minimum of 2,000 mating cycles to the five-digit range.
How do defective low voltage connectors become noticeable?
Corrosion on pins and sockets can lead to increased contact resistance, which can also lead to heating in the low-voltage range, which in turn can damage the insulation and housing. The connected components will no longer function reliably. For example, the light output of incandescent lamps and LEDs is reduced.
Insulation elements can become unusable due to exposure to high temperatures. Determine the causes of the temperature rise and correct them before replacing the connectors.
The tension of springs can decrease over time, so that the plugs and sockets may no longer hold securely together. This can also be caused by the wear of plastic snaps.
     About low voltage connectors What are low voltage connectors? Which low voltage connectors are available from Conrad? FAQ – Frequently Asked Questions about Low Voltage Connectors What are low voltage c...