Flow Meters, Fluid Level Gauges
This text is machine translated.
Useful information about flow meters and level sensors
What was the flow sensors and level sensors?

Application areas of flow and level sensors
What was the flow meter and level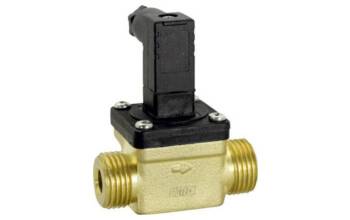 A flow sensor is a technical device used to determine the flow rate of a gas or liquid by a pipe in summary or per time unit.
The English term for this is Flowmeter.
Flow rates are determined to correctly calculate and tax liquid or gas quantities for their use or sale.
For chemical processes or for the compilation of different substances, the individual components must be combined in previously defined mixing ratios.
Depending on the task of monitoring and the medium to be measured, a distinction is made between volume flow as volume per time unit , e.g. at the filling station, or mass flow as weight per time unit , for example with a gas meter.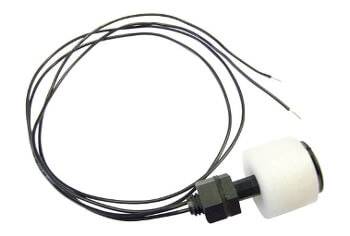 In addition to the flow sensor, there are level sensors . They determine when liquids or bulk materials have reached a defined level (level) in containers.
This also includes the determination of underruns or overruns of a fill level. A distinction is made between the following measuring methods with such a sensor:
Continuous measurement
The measured values are output in percent or in length, volume or mass units in accordance with the flow rate or the standing height analogue or digital.
Level limit measurement
It is used to monitor limit values , for example to prevent dry running or overfilling of a container. The measured value is output via switching contacts, also magnetic.
Combined level measurement
Both methods can be combined . The selection of the measuring method depends above all on which media is to be measured (liquids or bulk materials).
The basic physical principle is based on the fact that the velocity of movement (and direction) of a liquid or gas in its environment is converted into an electrically recoverable signal. For this purpose, different sensors are used, depending on the ambient conditions and the required precision.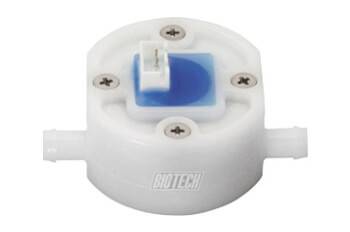 Magnetic inductive sensors
A coil is used to generate a magnetic field in or around which an object moves that changes the magnetic field. This method is non-contact and wear-free. This allows angle positions, paths, distances and speeds to be measured. For example, this can be a float on a liquid. Its position influences the magnetic field of the inductive sensor without contact – the changed inductance is evaluated as a measurement result. In another version, a magnet attached to the float can actuate one or more solenoids (reed contacts).
Flow sensor
A flow sensor uses blades or gears that are rotated when the medium to be measured flows through. The rotation speed represents the flow velocity that can be converted to flow-through volume using the pipe cross-section. This type of sensor can also be called a flow sensor.
Sensors (Capacitive)
A capacitive sensor uses the change in electrical capacity when a liquid acts like a capacitor plate or as a dielectric of a capacitor, which changes the capacitance of the capacitor when a level is changed.
Other sensors
Further sensor techniques have been developed especially for industrial applications with high requirements for precise measurement. These include:
Ultrasonic flow meters determine the speed of the medium using acoustic waves
Flow measurement with throttle devices such as measuring orifices or pipes
Anemometer for speed determination of a medium
Laser Doppler as a highly precise measurement method, especially in research and development
Practical advice
Under special conditions, regulations for explosion protection or overflow protection must be observed. There are various industry-specific, technical guidelines and classifications for approved devices.
Also observe the test, maintenance and change intervals for flow and level sensors.
Application areas of flow meters and level sensors
There is hardly any area where equipment can manage without monitoring liquid quantities or levels or gas volumes. Here are some examples:
Home Systems
The consumption of water, gas and electricity must be precisely determined for accounting, for which more than one sensor is used. For this purpose, water and gas meters are used as volume meters. In order to prevent irregularities and manipulation, the devices are protected and must be replaced at statutory intervals. Water filters as part of the home automation system use a sensor to measure the flow volume of the water quantity to indicate the time when the filter is changed or when the descaling agent is refilled.
Coffee machines, washing machines and dishwashers have level sensors to precisely control the amount of water required for each operation. A sensor also gives warnings if, for example, the container of a coffee machine is full or if no water has been poured into the washing machine to start the actual washing process.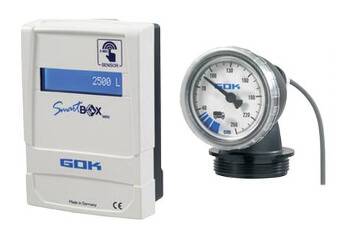 Automotive
Every automobile needs various fluids, such as fuel, oil and coolant. Incorrect or too low liquid levels can cause major damage to vehicles.
Cars are therefore equipped with various level and flow sensors that monitor or control the fuel and cooling water level , the filling with engine and transmission oil , the filling level with brake fluid and windscreen cleaner or the air quantity for the combustion process in the engine with accuracy.
Industry
In the industrial application of flow and level measurements, special requirements are placed on each sensor used for monitoring. This is often the case with extremely thin or extremely tough and chemically aggressive media. In addition, high thermal and mechanical requirements for pressure, shock and vibration resistance often have to be met.
Meteorology
In the meteorological area, the level measurement is used, for example, for the automated determination and transmission of precipitation quantities.
This text is machine translated.       Useful information about flow meters and level sensors What was the flow sensors and level sensors? Operation of the sensors Practical advice Application areas of flow an...