This text is machine translated.
About Gaming PCs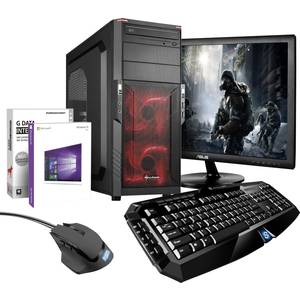 There's nothing worse than losing a match because of the technique or missing an important cut-scene. A ruckman at the wrong moment is enough to ruin the fun. Modern games demand a lot of the hardware they run on with high resolution and huge amounts of data. Because some computers have their devices at their limits when they are not designed for such loads. Gaming PCs, on the other hand, are well equipped to provide the perfect gaming experience.
What gaming PCs are there?

What do I need to consider when buying a gaming PC?

Our practical tip: Use the right peripherals

FAQ - frequently asked questions about gaming PCs
Gaming PCs are complete computers designed from the ground up for computer games. The hardware therefore has certain specifications which are particularly important for games. Especially high-quality, technically complex games, so-called "AAA Games", place high technical demands on the computer, for example in terms of storage capacity and graphics performance. Computer games require a certain performance of common components, in the case of graphics, for example, a graphics processor capable of a certain clock frequency.
What gaming computers are there?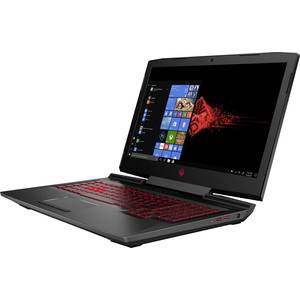 There is basically no defined definition, which means that a gaming computer must be unique in order to be considered as such. The only requirement is that it is a computer that is tailored to the requirements of gamers. In most cases, these are complete PCs with a Windows operating system. In the past, the selection was mainly limited to classic desktop PCs, consisting of a computer unit (tower) enclosed in a housing, one or more displays connected via cable and peripherals such as mouse and keyboard. Today, there is also a wide range of powerful gaming laptops, including Windows operating systems. They behave to ordinary laptops like stationary gaming PCs to ordinary, general purpose stationary PCs. Due to their space-saving design, they are not quite as powerful as desktop PCs for gamers at a similar price, but have the advantage of being mobile.
What to look for when buying a gaming PC?
One of the most important components for the performance of a gaming PC is the graphics card. Graphics cards are separate computing units, which are used specifically for processing graphics data and are connected to the mainboard via a slot (in English: "main board"). They usually consist of a central graphics processing unit, in short GPU (Graphics Processing Unit") and a memory associated with it. They take over tasks for displaying graphics within a computer and thus relieve the CPU (English: "Central Processing Unit") and the main memory on the mainboard. In principle, the CPU is also capable of visualizing simple applications without a graphics card. But by outsourcing graphics-intensive tasks, it can focus on more important tasks, in simple terms. Meanwhile, the GPU devotes all of its power to graphics for better results.
The most common chipsets for graphics cards are AMD Radeon GPUs and NVIDIA GeForce GPUs. Since both manufacturers are constantly bringing new designs to the market, it is difficult to establish lasting advantages and disadvantages of the respective series. Whether a Radeon graphics card is actually better or worse than an alternative from GeForce varies depending on the project, budget and state of the art at the time. So it makes sense to check out the latest Radeon and GeForce offerings before you buy a gaming PC. Once you have determined which chipset is inserted in the graphics card of the desired gaming PC, you should take this into account when selecting other components.
Different graphics processors support different technologies, such as image repetition on monitors. If the refresh rate of a monitor does" not match the frame rate of a game, the "Tearing" may occur. Graphics processors can counteract this by constantly adapting the refresh rate of a display to the output. Both AMD chips and Nvidia chips are capable of this, but in different ways. While Radeon processors use a variant called "FreeSync", GeForces set to "G-Sync". The goal is the same, but screens must support the specification in order for it to work. If you use a graphics card with GeForce, you should ensure that all other components are as fully in harmony with GeForce technology as possible.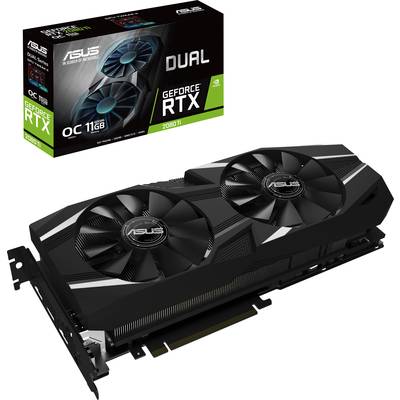 The performance of a graphics card is measured primarily by the clock frequency or processor core number of the GPU and the capacity or DDR standard of the RAM it accesses. The higher the clock frequency of a processor such as the GPU in gigahertz (GHz), the more calculations it can perform per second. Processor cores share the computing load among themselves. The more of them are available, the better. The main memory (RAM) serves as a buffer memory for processes currently running. The larger their capacity is gigabyte (GB), the more applications they can handle simultaneously. The standard of the double data rate (DDR) of a RAM provides information about the data transfer rate. The more current the standard, the higher the rate. DDR4 RAM therefore has a lower data transfer rate than DDR5 RAM, whose rate is in turn lower than that of a DDR6 RAM.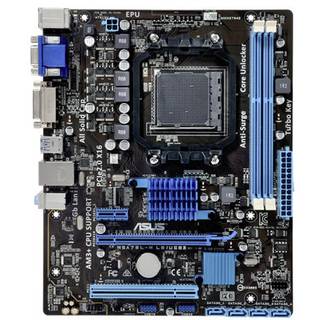 The same features can be transferred to the CPU and its RAM, which are located directly on the mainboard. For example, the Intel processor i3-8100 clocks at 3.60 GHz and has four cores. It supports DDR4-2400 RAM of up to 64 GB. For a gaming PC, these values make it more of a lower performance segment. A graphics card is particularly important for gaming computers, but the CPU is the heart of any computer, so don't forget it.
Motherboard also houses the BIOS (basic input/output system), also called Firmware". It is stored in non-volatile memory, so it is retained even after the computer is switched off and starts the operating system of a PC, i.e. a version of Windows. Almost all gaming computers use Windows (currently Windows 10). There are games for other systems such as MacOS and Linux. However, the popularity and flexibility of the Microsoft product have led to the fact that Windows is now a de facto standard.
Apart from graphics card, computing power and operating system, the available choice of interfaces is decisive for the purchase of a gaming PC. In order to connect high-quality screens to the computer, there should be at least two HDMI connections on the mainboard. Inputs for USB 3.0 serve as a slot for peripherals and also enable the connection of additional memory through external hard disks. The motherboard of a gaming PC should have at least four of these interfaces so that there is no space shortage.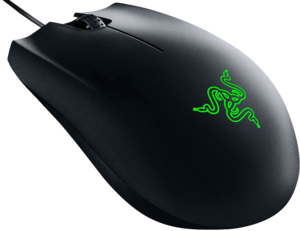 Our practical tip: Use the right peripherals
In competitive multiplayer games, in particular, it is sometimes a matter of a split second that you decide whether to win or defeat, whether to take a high score or restart. So it's worth picking out the last bit of optimization from the hardware. If you're already playing on a powerful gaming PC and its performance is played out via a razor-sharp UHD screen, you can still improve in one place. Ideally, mice and keyboards designed specifically for gamers and adapted to their needs should be connected to the gaming PC via USB 3.0. On the one hand, they stand up to the high load and do not use as quickly. On the other hand, they are ergonomically designed and offer special functions. For example, they have extremely high and flexible count-per-inch" (CPI) and inch-per-second (IPS) values". CPI measures how many virtual pixels the mouse can capture during a 1-inch movement, while IPS provides information on how much motion the mouse can move in a second without loss.
FAQ - frequently asked questions about gaming PCs
Can a gaming PC be assembled without experience?
Some gamers who are at least a little familiar with computer technology do not buy a pre-built PC and put together a computer by hand. The advantages of building your own are obvious: A self-made PC exactly corresponds to the needs of the user, no matter whether special emphasis is placed on memory, graphics or special equipment features such as a DVD burner. Components that are irrelevant for the intended purpose are not included. In addition, it will be easier to replace individual parts over time if they are obsolete or if there are better alternatives. This saves capacity, power and ultimately money.
However, it is not by chance that pre-fabricated PCs have their price. Putting together a well-functioning computer is not quite straightforward. Quite apart from the time that such an undertaking takes. Of course, there are plenty of instructions, tips and even orderable complete sets for building a gaming PC on the Internet. However, few include information on basic requirements and guidance for absolute beginners. Apart from the components of the computer, for example, certain tools and work materials are necessary, which in turn cost money. Basically, anyone can build a gaming PC themselves. However, it is advisable for those who are completely inexperienced to acquire sufficient basic knowledge beforehand.
Is it possible to convert a computer to a gaming PC at a later date?
Many computers allow the replacement of individual components. How convenient parts can be replaced depends on the design of the respective device. Computers made for easy use by non-professionals usually have more fixed individual components and more elaborate designs that can make it difficult to access the interior. These include, for example, all-in-one PCs, where the compute unit is integrated into the monitor's chassis. Ordinary desktop PCs can be quickly removed from their housing by loosening a few screws.
But caution: A computer is not a puzzle that consists of completely independant parts that perform isolated tasks. The components are partially interdependant and may become less or less functional when other hardware components of the system are replaced. Always ensure compatibility.
Will gaming PCs soon become obsolete by cloud gaming?
The so-called Cloud Gaming is a special variant of cloud computing applied to games. In doing so, aspects of the computing or storage performance required for a computer application are outsourced to other devices within a network. This makes the performance of the hardware that end users use almost irrelevant. All was needed is a stable network connection, usually via the Internet, and a high-quality screen. Many manufacturers are planning or already offering streaming services for games that work with cloud computing, such as GeForce NOW. They work in a similar way to video-on-demand offerings.
However, games require much larger amounts of data than videos. In many places, the transmission rate of Internet connections is not yet sufficient or stable enough, especially under heavy load, to transfer current blockbuster games. The result is a delay between entering and executing game commands. In addition, technical problems of a provider can cause all users to no longer be able to access their games. If you want to enjoy great gaming experiences independantly and reliably, you should (for the time being) continue to rely on local computing power in the form of a gaming PC.
This text is machine translated. About Gaming PCsThere's nothing worse than losing a match because of the technique or missing an important cut-scene. A ruckman at the wrong moment is enough to ruin the fun. Modern games demand a lot of the hardw...