GPS tracker (vehicles and bicycles)
Learn about GPS trackers for cars and bicycles
There are many good reasons to determine the location of his car or bicycle. If your mobile base is stolen, you can always keep an eye on where your car or bicycle is located with the help of a GPS tracker.
What is GPS
This is how GPS trackers work for cars and bicycles
Our practical tip: Do not warn Langfinger!
FAQ – Frequently Asked Questions about GPS trackers for car and Bicycle
What is GPS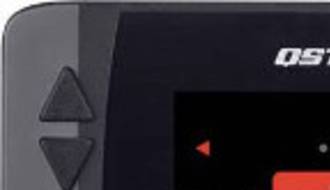 A GPS tracker is a device that uses the GPS positioning system to determine its own coordinates and transmit its current location to the owner on various routes. GPS is the most widely used global navigation system. Another variant of position determination works via the GSM system, which represents a fully digital mobile network. GSM and GPS trackers can be attached to cars to make them discoverable at any time. Some models are also specifically designed to recover, for example, a stolen wheel. And even if the vehicle has not been stolen, there may be other reasons to want to know the current position, for example if the vehicle is used by several people and the last parking lot is not known to everyone. Finding cars and ferryboats with a GPS tracker is easy.
But how exactly does the GPS tracker for car and wheel help you to locate your mobile subsets easily? This works in combination with an app on your smartphone or in your PC's browser. There you receive the signal of the treker and keep in mind where your vehicle is located. If desired, you will be notified when the mobile subset is moved without your knowledge. GPS tracking is also practical and reassuring parents when, for example, the child is traveling alone by bicycle. The GPS signal can be used to determine the current position at any time.
This is how GPS trackers work for cars and bicycles
Trackers can work in two ways:
Version 1
The Tracker has a SIM card that the device uses to log on to the wireless network. The location is determined by GSM (Global System for Mobile Communication, a fully digital mobile network). The position in the mobile network is known by the "Location Area". This information is updated at regular intervals when the tracker is moved and stored in a database. In active operation, the position of the equipped tracker can be determined more precisely with the help of its number. The cell ID of the currently used base station of the mobile radio transmitter is evaluated here. This allows a fairly good localization of the location of the tracker.
Version 2
If the tracker has a GPS module (Global Positioning System via satellite), the location can be determined even more precisely. However, to transfer the data to the user, a mobile phone connection is also required. So: Nothing really works without a SIM card.
On some models, alarm and notification functions are implemented with acceleration or vibration sensors, so that you do not miss when the object is set in motion. The so-called geo-fence technology is also used, which triggers an alarm when a previously defined geographical location is left (or entered). Some devices have a close location function, which is implemented via Bluetooth, so to speak, to cover the last meters to hide the stolen vehicle.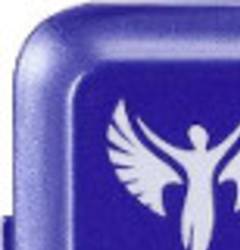 In addition, there are so-called GPS loggers. These devices are trackers, which are extended by an essential function: They record the location data on a storage unit so that the data can be evaluated at a later time. Devices that are supposed to function without a SIM card usually have a pre-installed integrated network card, which guarantees transmission services within a defined period of time.
Operation of the tracker is ensured by a battery or battery operation. For passenger car models, the vehicle battery supplies power or maintains the internal power supply. The bicycle GPS trackers are charged while driving with the dynamo. Variants with USB charging connection are also common. With e-bikes, the travel battery ensures that the battery is kept charged. The standby time of these trackers can be up to 30 days. Other devices offer 2 to 7 days of battery life based on usage.
The location and status display is based on apps from the tracker manufacturers. To use the apps or the tracking on a PC, a user account is usually required – simply follow the operating instructions of your device. The user is alerted directly to the app or in some models also via SMS with location data on the mobile phone. With an SOS button, you can send your own location as a message via app, e-mail or text message if necessary. Some of these alarm buttons can be pre-assigned with individual information. A tracker can be easily placed in a car so that it is not visible from the outside, which makes theft protection easy. Protection against theft is already more difficult for the bike. Here, however, there are smart solutions to buy ready: For example, taillights with already invisibly integrated GPS trackers.
Our practical tip: Do not warn Langfinger!
Do not use a marker to indicate that your vehicle can be tracked electronically. This does not deter potential thieves. Instead, the tracker is first searched for and made "harmless". So: Position tracker invisibly and don't point it out!
FAQ – Frequently Asked Questions about GPS trackers for car and Bicycle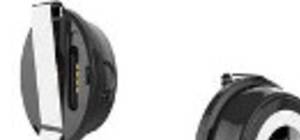 Do ich install the device first?
The trackers are usually "plug and play" devices and are therefore immediately ready for use. Depending on the model, they are supplied with mounting material and can be easily attached to vehicles or objects. For example, on bicycles, they are offered as rear light to be replaced. In cars, the boot or glove compartment is suitable, depending on where a car socket is closest. Many trackers are equipped with retaining clips or magnets, carry straps or hook-and-loop fasteners for attachment.
What defects can occur with GPS trackers for cars and bicycles?
There are essentially two sources of error that can cause the device to malfunction: A discharged battery will cause the device to stop responding. Most apps therefore have a battery status indicator, so that you can recharge in time and thus avoid failures. Secondly, the installed mobile radio network cards are always active only for a limited period of time. You can either re-book the periods (online) or use your own SIM cards with some devices.
(This text is machine translated.)
Learn about GPS trackers for cars and bicycles There are many good reasons to determine the location of his car or bicycle. If your mobile base is stolen, you can always keep an eye on where your car or bicycle is located with the help of a GPS trac...