Harmonised & Certified Cables
This text is machine translated.
Application areas for single wires

Abbreviations that are worth knowing

FAQ – Frequently asked questions about single wires

Leading manufacturers and brands
Single wires are single or two-wire power lines consisting of one wire or several very fine and twisted wires as stranded wires, each with or without insulation coating. The actual conductor consists of copper, aluminum, silver or a combination of these materials.
The sheath is used to insulate the outside world against the live conductor and has some additional properties. It is often flame retardant, resistant to oil and grease, UV or acid. The insulation material is available in various colors. In addition, the insulation can be shielded against electromagnetic influences of the environment, or in order to avoid the emission of, for example, high frequency from the cable. Individual wires can also be tin-plated. The cable cross-sections range from 0.01 to 240 square millimeters.
In production, manufacturers must comply with limit values for substances that are hazardous to health and that are hazardous to the environment. Directive 2011/65/EU of the European Parliament and of the Council of 8 June 2011 on the restriction of the use of certain hazardous substances in electrical and electronic equipment is in place. The non-official designation is RoHS(2) and is offered at Conrad as a selection criterion in the shop.
Application areas for single wires
This systematization also serves as a guide for the purchase of individual wires. Industrial packaging in large quantities or lengths allows favorable purchase prices.
Automotive cables
in the automotive sector are primarily related to copper wires in the form of wire or as wires. Automotive cable is suitable for a temperature range of minus 40 to plus 105 degrees Celsius.
High temperature wire
is a single wire with increased temperature resistance. In addition, they are resistant to UV radiation, oils and greases, weather-resistant, abrasion-proof, halogen-free and have low smoke and smoke development.
Copper wire
Copper wire is tinned or not tin plated and without insulation.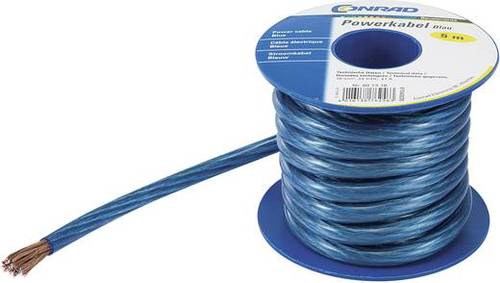 Braid
Maximum flexible wires are suitable for internal wiring of moving components with medium mechanical stress, as connecting cables in the laboratory, when working with low voltages, or as movable connections in wiring technology, as well as measuring lines.
Earth cable
Ground cables are used to ground equipment, vehicles and other systems.
Test leads
Measuring wires are used especially for wiring measuring devices, control cabinets and electrical components. Shielded individual wires are used in transmission and reception systems. The insulation is cold-flexible thanks to PVC.
Jumper wire
Jumper wire is used for laying in pipes on and under plaster as well as in closed installation channels and for internal wiring of devices, switching and distribution systems. The cable is not suitable for direct installation under plaster.
Winding wire
The winding wire with mostly small cross-sections is used for electrical motors, transformers and choke coils.
Flexible cable
These cables are intended for laying in pipes on, in and under plaster as well as in closed installation channels. Furthermore, for internal wiring of devices, switchgear and distribution boards as well as for protected installation in and on lamps with a nominal voltage of up to 1,000 Volt alternating voltage or 750 Volt direct voltage against earth.
Accessories
The necessary accessories for working with single wires include unwound coils for winding and unwinding as well as for storing cables.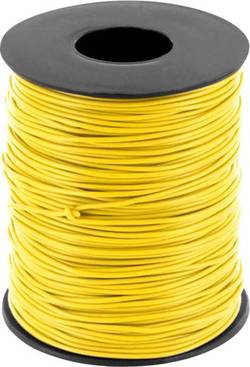 The insulation layers have different colors so that the cores can be distinguished in their function. If, for example, a lamp is connected in the living area, the wires of the ceiling cable must be connected with the wires of the lamp cable in the correct polarity. This is done using the color coding:

Black or Brown: Phase (L). Live conductor, also called external conductor. This is under voltage and supplies the consumer with current.
Blue or gray: Neutral (N). This is the current conducting conductor.
Green-yellow: Protective conductor (PE). Conducts hazardous contact voltage to conductive metal enclosures to ground.
Abbreviations that are worth knowing
All wires, cables and cables are marked with abbreviations. There is a European standardization. Identical cables from other countries can carry completely different designations. Here are some important abbreviations:
CCA: Copper Clad Aluminum, stands for copper-coated aluminum. Such cables used to be used in electrical installations because they were and still are much cheaper than copper cables. Aluminum conducts less electrical current. To compensate for this, a 1.6-fold larger cable cross-section for aluminum must be selected.
H stands for harmonized and X for special types of wires. The following combinations of numbers and letters provide information on the design and application of the wires, which can be found in the manufacturer's specifications. For example, H07V-K or X05V-K.
Lify: Connection and control cable, PVC special single-wire, finely stranded and highly flexible test lead, protected for low voltage, flame-resistant, can be used up to 70 degrees Celsius.
LiY: Control wire for telecommunication devices and electronic modules.

PTFE: Polytetrafluoroethylene, known under the brand name Teflon, is resistant to solvents and temperatures up to 260 degrees Celsius, has the best electrical properties, but has high material costs. PTFE is used as a dielectric and cable sheath.
SIF/GL: Silicone wire-wire cable with glass-fiber braid for internal wiring of lights and devices as well as for wiring of switchgear and distribution boards. GL versions are suitable for higher mechanical loads, are also heat-resistant and halogen-free and are therefore suitable for steel and glass plants, sauna and solar construction, heating and heating elements, lighting technology, air-conditioning technology or furnace construction.
SPOFC: Stands for silver-plated, oxygen-free copper.
YV: Rigid jumper wire with PVC insulation.
FAQ – Frequently asked questions about single wires
Which cable is used for what?
In order to find the right cable for the respective application purpose, the manufacturers offer extensive documentation about their products. Some websites of the manufacturers are equipped with a so-called cable finder.
Which regulations or standards apply to cables?
The current carrying capacity of cables and wires is defined, depending on the type, in DIN VDE 0298-4, DIN VDE 0276-603, DIN VDE 0276-620 and DIN VDE 0276-1000 for the current ambient conditions. For special requirements there are cables and wires with the award FE 180/E 30. These remain functional in the fire for at least 30 minutes and provide up to 180 minutes of insulation retention. They are used, for example, in lifts, doors, as well as security, fire detection or emergency systems.
Can ich use a replacement cable in a different color?
This is definitely not recommended and is even forbidden in many places. Defined cable colors have been established for certain applications, which give the installer an immediate orientation to the installation.
How long does a cable last?
The service life of cables is indicated with 30 to 50 years, depending on the manufacturer.
How do defective cables become noticeable?
Visible cable and/or insulation breakage
Total power interruption
Current fluctuations
Heating of the cable
Loose terminals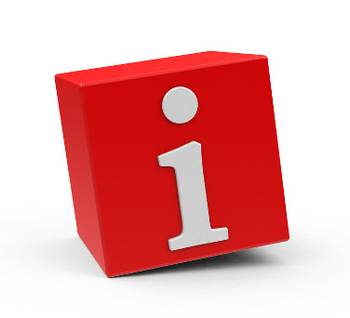 Leading manufacturers and brands
Alpha Wire, based in New Jersey, USA, has been producing cables, cables and hose lines for over 90 years.
Faber Kabel from Saarbrücken has been one of the top suppliers of the cable and cable industry for over 40 years.
HELUKABEL is a manufacturer and supplier of cables, cables and cable accessories with headquarters in Hemmingen near Stuttgart.
Kabeltronik is a medium-sized company in the specialty cable sector from Denkendorf, founded in 1984.
Lapp has been manufacturing her flexible cables, connection and control cables, cable accessories, data and fiber-optic cables since 1957. The company is based in Stuttgart.
Medi Kabel was founded in 1987 and is a supplier of cables and wires based in the Upper Bavarian Forest Council.
This text is machine translated.      About single wires What was single wire? Application areas for single wires Color families Abbreviations that are worth knowing FAQ – Frequently asked questions about s...