This text is machine translated.
Useful information about Industrial PCs
Design and equipment of industrial PCs

Which industrial PCs are available from Conrad?

FAQ – Frequently Asked Questions about Industrial PCs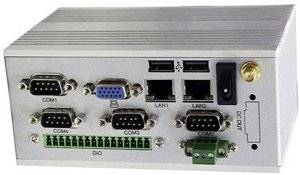 Industrial PCs are used in many areas and virtually all branches of industry , for example in robotics, industrial automation, process visualization and the operation of test and test benches. In animal husbandry, for example, PC-controlled feed machines and ventilation systems are currently providing significant relief for work.
Industrial PCs must be highly reliable, because a failure of the computer can result in production downtime and a corresponding loss of revenue. The design, configuration and equipment of industrial PCS therefore pay attention to the use of robust, industrial-grade components, which can withstand the respective, partly rough conditions without any problem.
Design and equipment of industrial PCs
The design and functionality of the PCs can vary greatly depending on the application area and requirements . For example, customer-specific housings are sometimes developed that take into account the space requirements on site, for example on machines where there is no space for standardized housings. In addition, protection and security features are provided to prevent unauthorized access to an enclosure. Sometimes the computer board is adapted or completely newly developed for the place of use. With individual settings, performance parameters and energy saving functions can be defined in advance for the planned use.
PCs with vibration protection are used in cars, buses, trains, airplanes and construction machinery. There are also models with an extended operating temperature range that are suitable for use in cold stores, for example. Waterproof industrial PCs can be used to control operations in swimming pools, on ships or, for example, on machines that need to be cleaned with high-pressure cleaners. For this purpose, you have particularly high protection types. The use for military purposes is equally widespread.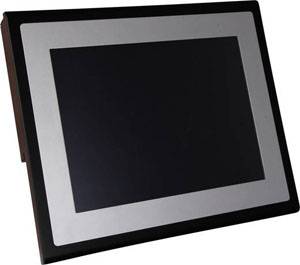 If equipped with touch screens, particularly comfortable machine controls or automation solutions are possible.
Smaller devices are prepared for installation on installation rails. Others, in turn, are equipped with a watchdog, an electronic watchdog, which automatically triggers a restart in case of a program crash so that the PC functions correctly again.
Industrial PCs with basic equipment are available, which can be retrofitted with W-LAN or mobile phone connection if required. Some of our industrial PCs are built into standard 19-inch enclosures that are used to fit standard server racks.
From an environmental and operational safety point of view, 80 PLUS power supplies are being installed – an initiative to promote PC power supplies with an efficiency of 80 percent or more.
Which industrial PCs are available from Conrad?
In our online shop you will find various industrial PCs which you can select according to the following technical aspects according to your requirements:
The selected processor series has an impact on the performance and energy efficiency of the computers. The processor series are further specified under the name Processor/Model.
The hard drive and SSD are equipped with hard drives. This applies to conventional 1 gigabyte HHDs and to the SSD variants in the range of 60 to 500 gigabyte. PCs with SSD as a system hard disk are particularly quick to work and execute program routines quickly.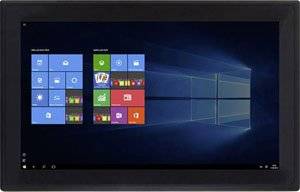 In addition, you can select the PCs by their category, for example all-in-one PCs and PCs with special keyboards, which are specially equipped for use in industrial environments.
An important selection criterion is also the available RAM as well as the installed graphics card .
Also note the available interfaces . The PCs offered by us have the usual audio and video connections. Bluetooth is also available for data transfer.
Last but not least, you will find products with additional equipment in our shop. These include anti-vibration frames , DC wide-range inputs for flexible power supply of PCs, dust resistance and built-in SSDs .
Most devices are shipped without an operating system. However, there are also models with a Linux system installed. Linux as an open source software offers the advantage that users can make task-specific modifications to adapt the computer to the application environment.
FAQ – Frequently Asked Questions about Industrial PCs
What was to be observed when dealing with industrial PCs?
The installation and maintenance of computers in industrial environments should be carried out by trained IT specialists for system integration. There are many safety aspects to consider and precautions to be taken for continuous operation.

How long does an industrial PC last?
The PCs are designed for continuous operation and are equipped with components with a corresponding long life, so-called 24/7 components. This achieves maturities of up to 10 years and more. If components are replaced before, this is usually due to the fact that the PC is to be upgraded for higher requirements in order to provide more working speed and storage space.
Practical advice
If you are upgrading components, make sure that they provide the same types of protection as the existing PC environment. The housings of industrial PCs generally comply with high standards of electromagnetic compatibility. Therefore, take great care (and suitable tools) when performing maintenance work or replacing components to preserve the properties.
This text is machine translated. Useful information about Industrial PCs What was Industrial PC? Design and equipment of industrial PCs Which industrial PCs are available from Conrad? FAQ – Frequently Asked Questions about Indus...