This text is machine translated.
Manufacturer of instant cameras

Printers and printing materials
Selection criteria for the purchase

FAQ - Frequently asked questions about instant cameras
Instant color images have been around for a long time since the beginning of the 1960er. At that time, the American physicist Edwin Herbert Land, with his Polaroid technology, provided a real alternative to classic color films. The film development and the complex production of photo prints were suddenly no longer necessary, the finished picture could be held in your hands just a few minutes after the recording.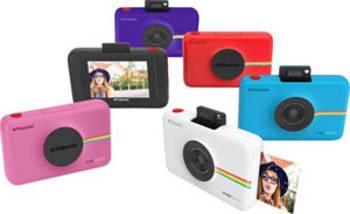 Since the advent of digital cameras in the mid-1990er, however, instant images have become increasingly forgotten. In addition, the price development for conventional photo prints contributed to this. The better the quality of pure digital photos, the fewer people "kneeling" on film – and certainly not on expensive instant images.
For some years now, however, more and more people have been accessing instant cameras. They were considered chic and return photos of what was lost by the inflationary production of pure memory images: The appreciation of a recording. Every photo taken with an instant camera costs money. A spontaneous snap takes place less frequently, rather before a recording it is checked whether the financial effort is worth it at all. Result: Instant pictures are usually composed much more carefully and show only scenes that are intended for later viewing.
Manufacturer of instant cameras
Polaroid
Polaroid continues to be the market leader with its instant-on cameras. Cameras with a recording chip as well as with classical recording function are offered directly on the instant image material. Advantage of the digital versions: They are hybrid models, thus combine the advantages of a digital camera such as high resolution, display and data storage with immediate photo printing on special paper. THE ZINC (called zero ink) process works completely without any development emulsions or inks. The photo paper consists of three layers of emulsion layered on top of each other made of crystals. These contain the subtractive primary colors cyan, magenta and yellow. Electrical impulses with different temperature and duration of exposure produce the colors of the photo in the original white crystals.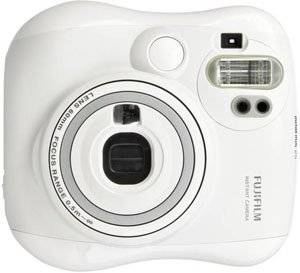 Fujifilm
The Japanese company also offers hybrid models in addition to instant cameras. The features (and also the selling prices) are similar to those of Polaroid cameras. The Fujifilm instant image process is technologically based on a principle similar to the classic Polaroid process: The complete development process with negative and positive is integrated in a imager. After exposure by the transparent positive, the development is initiated by distributing chemicals between the positive and negative. In this process, dyes are transported to the positively.
Kodak
Kodak has a long time to offer a camera for instant photography. The relatively inexpensive models (< 100 euros) under the name "Printomatic" have a recording chip with 10 megapixel resolution, a built-in flash and a slot for MicroSD cards. The image is generated using THE ZINC process developed by Polaroid.
Printers and printing materials
In addition to instant cameras, Polaroid and Fujifilm also offer instant photo printers. They allow you to print any number of photos stored in hybrid cameras at any time. This eliminates the biggest disadvantage of previous instant cameras: Photos no longer exist as unique images, but can be reproduced without much effort.
Kodak is also present with instant image printers. However, their devices do not use THE ZINC process of Polaroid or the Fujifilm process, but rather the thermal sublimation technology: The printer prints the heat-sensitive photo paper in three passes, thereby activating the color pigments for cyan, magenta and yellow.
Selection criteria for the purchase
An instant camera is something special and cannot be compared to pure digital cameras in terms of image quality. But for that you have the finished photo in your hand. If you just want to take instant pictures every now and then, for example at a party, inexpensive models without internal memory and sophisticated options are suitable. However, if the camera is to be used for holiday photos, hybrid models are much better suited. Since they save all recordings for later use, you are always on the safe side.
FAQ – Frequently asked questions about instant cameras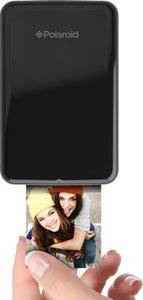 How long does it take to develop the instant images?
The development time depends on the ambient temperature, whereby Polaroid cameras are less sensitive to this. Normally, the photo will develop at room temperature within a maximum of five minutes.
What is the sensitivity of photo paper?
Polaroid and Fujifilm both work with a light sensitivity of 800 ISO. This allows moderate recordings even under unfavorable light conditions. In addition, many instant-image cameras have a built-in flash unit that automatically triggers in case of too little light.
Are there self-timer cameras?
Yes, but not all cameras have this feature. If you want to take more Selfie group shots, you should pay attention to a built-in self-timer.
Practical advice
Many instant cameras have a built-in lithium-ion battery, which is unfortunately often empty when you need the camera the most. If you want to cope with any shooting situation, you should choose a camera that can be operated with rechargeable batteries or alkaline batteries.
This text is machine translated. About instant cameras Old idea in a new look Manufacturer of instant cameras Printers and printing materials Selection criteria for the purchase FAQ - Frequently asked questions ...